**These posts often contain affiliate links. Please see our disclosure policy for details.**
The holidays can be a stressful time for moms. From holiday travel to baking and cooking, you can get overwhelmed and stressed out in a hurry. This holiday season, as difficult as it sometimes is, try to remember to stop and take time for you. Yes we know that is "Easier-Said-Than-Done," but we also know that if you don't make a date to take care of yourself, it likely will not happen.
Remembering to Schedule a Time Out for Mom During the Holidays
Do you find yourself so stressed out during the holidays that you can't even enjoy your company? If so, it's time to reduce your stress.
* First, ask yourself what tasks you can delegate to family members. Perhaps you can share the responsibility of your family dinner. Have everyone bring a dish. Maybe you need help at home on baking day. Ask your kids to pitch in and help with making cookies or candy. Or heck, even with the clean-up!
* Next, remember to breathe. When you are in the middle of a stress-filled moment, stop, close your eyes and take a deep breath. Remind yourself that this day should be filled with happy, joyful memories.
3 Tips for Simple Sanity During the Holidays
As women, we tend to take care of everyone first and ourselves last. The problem with this is usually after we're finished taking care of everyone else, we have nothing left to give back to ourselves.
During the holidays this year, take some time to be nice to you.
Here are a few ideas:
Take a coffee break. While you're out shopping for gifts, stop and take a coffee break. Buy one of your favorite magazines to read while you enjoy your favorite latte.
Read a book. Buy yourself a new book and allow yourself an afternoon of doing nothing but lying in bed, reading your new book.
Take a bubble bath. Lock the door, turn off your phone and run a bubble bath for yourself. Relax and forget about all the plans, cooking and presents and just enjoy a nice, relaxing thirty minutes alone. It's amazing how much these thirty minutes can re-energize you and help you cope with the tasks ahead.
Schedule a "Splurge" – A Timeout for Mom
Residents of the Brainerd Lakes Area are lucky to have so many awesome resources to choose from for self-care and retail therapy. Like we mentioned above, we tend to put ourselves last and we also engage in some pretty predictable self-talk like, "I really want to get a facial, but I can't because___________."  
NOW is the time…actually…ANY TIME is the time to tell that inner monologue to zip it and Take.Care.of.Yourself.ASAP.
Get a facial. Eat out somewhere fancy. Indulge in something pretty or even a new piece of jewelry for yourself. Nurture your eyes and your body. Do something cool and artsy.
The possibilities are endless, you just need to take the first step. Schedule a time out for mom during the holidays.
What do YOU do to set aside some "me time" during the holidays?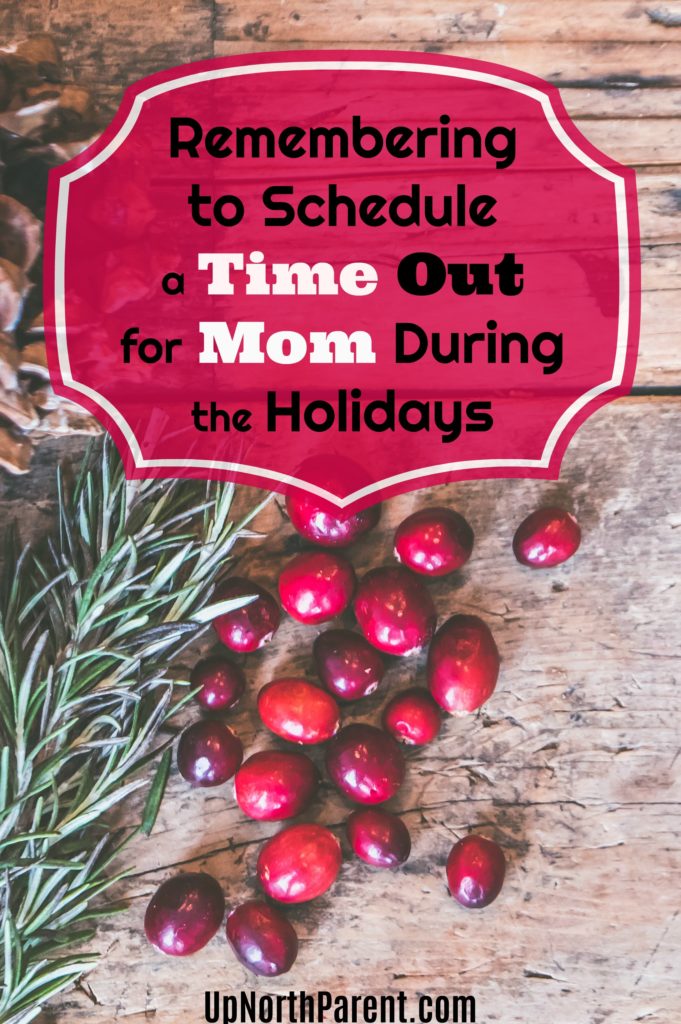 ---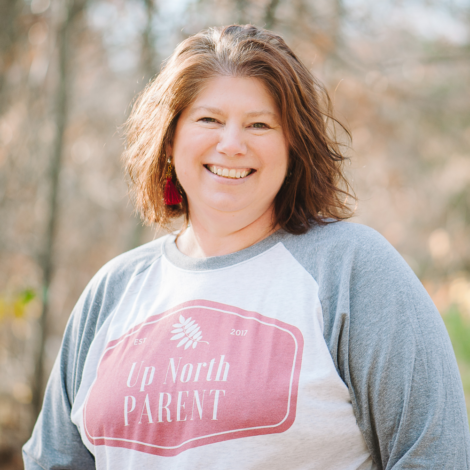 Becky is an "old-ish" mom of "young-ish" kids who thinks bacon is the world's most perfect food. She is a veteran blogger, freelance writer, virtual assistant and project manager for the non-profit children's literacy event, Multicultural Children's Book Day. She is also a proud mom to her amazing 11 year-old daughter Sara and 14 year-old son Jake. Parenting a tween and a teen is a challenge, but she truly believes that being a mom is the Best.Thing.Ever. When she is not hiking (#plussizehiker), reading, selling on eBay, playing with her  pets or working on a story for the various magazines she writes for, you can find her on her main blog, Franticmommy.   Connect with Becky on social media: Twitter, Pinterest, Instagram and Facebook!