**These posts often contain affiliate links. Please see our disclosure policy for details.**
Deb Hess Jewelry Art in Little Falls, Minnesota creates custom jewelry to help women tell their story. Each beautiful handmade piece of jewelry touches the soul of the person who wears it. We want to send a huge heartfelt THANK YOU to Deb for gifting us several of her gorgeous creations so we could share them with you! We are so grateful!
When it comes to jewelry, which would you prefer? Run-of-the-mill and mass-produced pieces that clutter up your jewelry box? Or handmade, timeless keepsake pieces that reflect your personality, taste and individual style?
We choose the latter.
Both of us don't wear a lot of jewelry, but what we do wear needs to be special, well-made and totally "us." Neither one of us shop for jewelry much because, well…it just seemed that criteria was not that easy to find. But then we discovered Deb Hess Jewelry Art.
Deb's breathtaking jewelry designs came across our radar when she answered our Facebook call-out for local Etsy sellers. That round-up of talented area artisans became a blog post a few weeks later, but both of us kept being drawn back to all of the gorgeous finds on Deb's website.
THEN, we read her back story and we just knew that this amazing lady had a story to tell.
The Story of Deb Hess Jewelry Art
As a Little Falls resident and business owner, Deb started using her talents for creating stunning jewelry pieces as a way to de-stress from the sometimes hectic life of a coffee shop owner. After getting rave reviews about her jewelry creations when she participated in her first local art fair, this savvy business women decided to make her "hobby" into a business in 2011.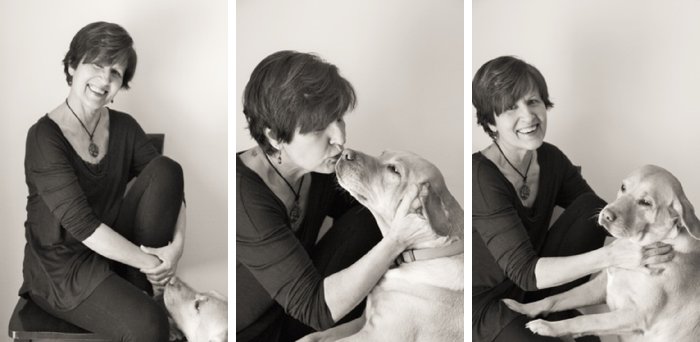 "It was a bit of a shock to see people not only loving what I was making, but willing to give me money for it!" she shared with a laugh.
"I never thought that I was that creative; I just though I was 'good enough' at crafting and creating. But once I decided to actually buy the beading and jewelry magazines and tutorials I had been eyeing for months, I was hooked. As I've worked hard at developing my skills and knowledge, it has become a passion. I've experienced the amazing energy that investing in your creativity brings to your life. I pull inspiration from everywhere whether it's the lines of a dragonfly that landed on my back porch or the colors in nature that God has provided. Inspiration is everywhere if you are open and receptive to it."
As her list of happy customers grew, her entrepreneurial aspirations were temporarily sidelined in 2012 when she was diagnosed with an auto-immune disorder. Suddenly unable to work outside of the home, Deb knew this was an opportunity to not be defined by her illness, but instead act upon her intent to build her jewelry art business even more.
As she healed and rested, she also honed her unique style and eye for design. Her eye-catching jewelry art is available via her website or at one of the many art shows she participates in throughout the year. This year has been a successful one and this inspiring Minnesota mom is enjoying a growing list of happy and repeat customers along with an uptick in custom orders from her clients as well.
At the heartbeat of everything Deb creates are themes that showcase her signature style well: faith, empowerment, hope, thankfulness, self-expression, loving each other, creation, life and celebrating each other.
Becky's Jewelry Favorites:
Although there are a couple of things I got from Deb that I can't share about (because they are gifts and I don't want to spill the beans!) I will share these two pieces that I am over-the-moon-excited to receive:
Sacred Clay Essential Oils Diffuser Bracelet with Unikite:
Using the healing benefits of essential oil is something I have been very interested in for the last few years. What I really wanted was a way to have the benefits of these oils with me all the time without actually putting the oils on my clothes and skin. I saw some diffuser jewelry elsewhere on the web, but wasn't impressed by the look or quality. When I saw the heading on Deb's website that read "Sacred Clay Diffuser Jewelry" a squeal of glee may, or may not have, left my lips!
My bracelet has three black lava beads that are nestled into a strand of semi-precious Unikite with a lobster clasp closure.  My favorite oils can be dripped onto the lava beads which will absorb and release the therapeutic fragrance as I go throughout my day.
"I believe our bodies are created to heal when we give them the help and support they need. Essential oils are a powerful tool we can use in our journey to wellness and these diffuser necklaces are a great way to get more from our oils. The unique open pocket design is combined with gorgeous semi-precious stones and elements straight from the earth to allow you to benefit from your oils with every breath – all while looking awesome!" -Deb Hess Jewelry Art
I am also drooling over the "Blessed" Leather Wrap Bracelet:
This hip boho style is totally my style and my sister's as well. I plan to give this to her for Christmas (I can say that because she is not on social media) so shhhhhh, don't spoil the secret if you know her! I adore how this deep, espresso brown leather wraps several times around and carries the hand-stamped message of "blessed" on it as well. Simple and classy. It took me a minute to notice the small antique gold bird charm and a handmade birds nest holding 3 fresh water pearl eggs, but those accents made me love this piece anymore.
Hmmmm, maybe my sister won't get this for Christmas…..#justkidding.
*Note: Deb has also added a new COURAGE leather wrap bracelet. It's equally as gorgeous as the "Blessed" one!
Laura's Jewelry Favorites:
I got lost looking through Deb's beautiful jewelry for a very long time. She is a master jewelry creator and every piece is beautiful.
I too am giving something special to someone on my gift list, but I am keeping a few for myself too. (Because how could I not?!)
I adore the Blessed leather wrap bracelet as well, and can't wait to have a visual reminder of just how blessed I am. (Especially when life is tough and I need that reminder!)
This necklace drew me in immediately. It's beautiful and the message is carries is so powerful. It's got four affirmations on it, one on each side of the rectangle pendant: I am Blessed, I am Enough, I am Grateful and I am Loved.
It honestly puts a lump in my throat when I think of how needed those messages are to my heart and actually, to all women.
I can't wait to wear it!
Check Off that Christmas Gift List with Deb's Help
Judging by our enthusiasm, it's safe to say that anyone who is lucky enough to be able to wear a piece of Deb's jewelry is going to love it.
She offers a wide range of styles, sizes, colors and metals to make sure there is something for everyone. We even think it's a safe bet to say you could find something for every single woman on your shopping list this year.
And we also know that while you're checking off gifts for the ladies in your life, you'll be so tempted to add something for yourself to your cart as well. (And we say GO FOR IT!)
**BONUS: Deb is also offering

FREE SHIPPING

from November 18th to December 12th! Go HERE to find the perfect holiday gifts for your special people. Just use the coupon code "Grateful" at checkout
– – – – –
It's not just pretty bangles and beads.​
It's not just a collection of trinkets. 
It's little pieces of ourselves that we put on a silver chain
or leather cord, for all the world to see.
It's a way we share our heart, what matters to us and what we never want to forget.
It's how we celebrate beauty, how we say "this is me".
YOU are a work of art in progress, and I make jewelry for real women.
Let's tell your story, because the world needs to hear it.
​~Deb
When not making her jewelry creations, Deb enjoys life with her hubby of 40 years, and spending time with their three children and five grandchildren. Another big part of this artisan's life is the couple's menagerie of critters that include two kitties, two ponies and one bossy little Yorkie.
Connect with Deb Hess Jewelry Art via her Etsy Shop, Website and Facebook.