**These posts often contain affiliate links. Please see our disclosure policy for details.**
We all have our favorite "honey hole" shopping places where we can get lost in the delight of looking at pretty things for hours.
Etsy is an online market for handmade goods, vintage items, and supplies for crafting and creating. The Etsy community is made up of independent creative businesses from around the globe.  But the funny thing is, you don't have to look "around the globe" for quality, handcrafted items. I know for a fact there are many talented artisans and crafters right in our own backyard.
So UpNoPa mom, Laura, and I put our heads together on how we could discover some of these Etsy creators and shine the spotlight on them. With the gift-buying season approaching, how cool would it be to support local businesses and Shop Local and Handmade this Holiday Season?!
So we turned to Facebook and put a call out.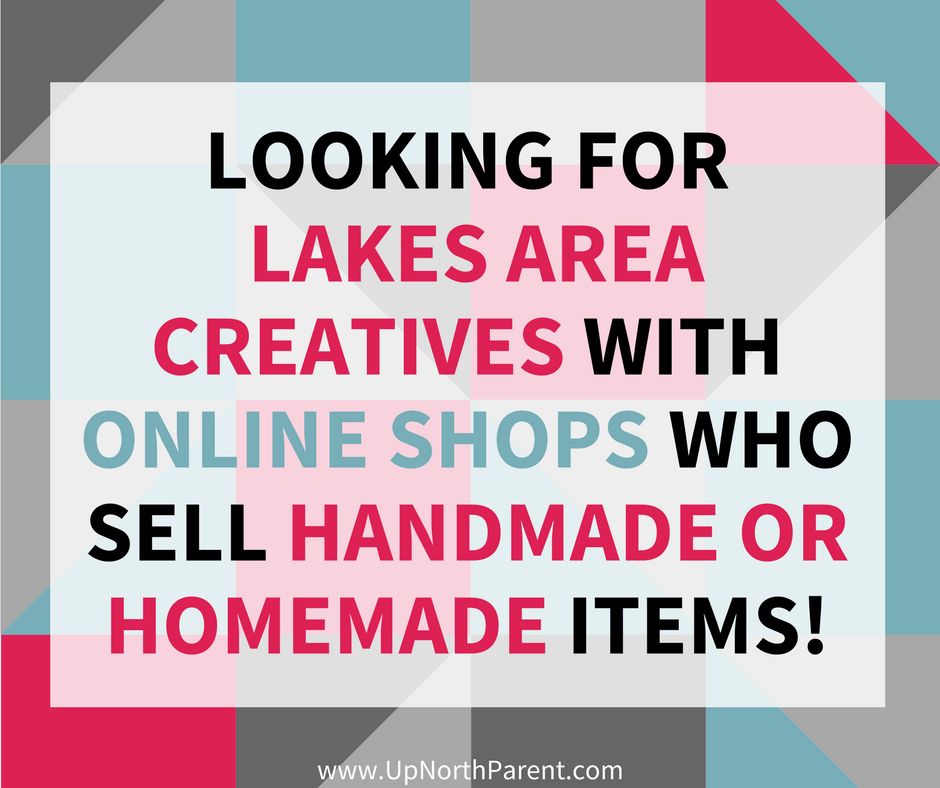 Shop Local and Handmade this Holiday Season | Finding Talented Makers
Basically our message stated that we were looking for local artists and creatives who sell handmade or homemade items online (via Etsy, or their own website etc) and ones who live within a 60 mile radius of Brainerd.
"We are #LakesProud and support the movement toward shopping local, so we want to put our money where our mouth is! Thank you for your help!"
Needless to say, we were pleased at the results, but we also know there are many more talented folks to discover.
The Handmade and Homemade Shops, Perfect for Shopping Local This Holiday Season:
Maren LaVoie and the Frugal Farmhouse:  Maren makes signs and home decor with a rustic farmhouse look.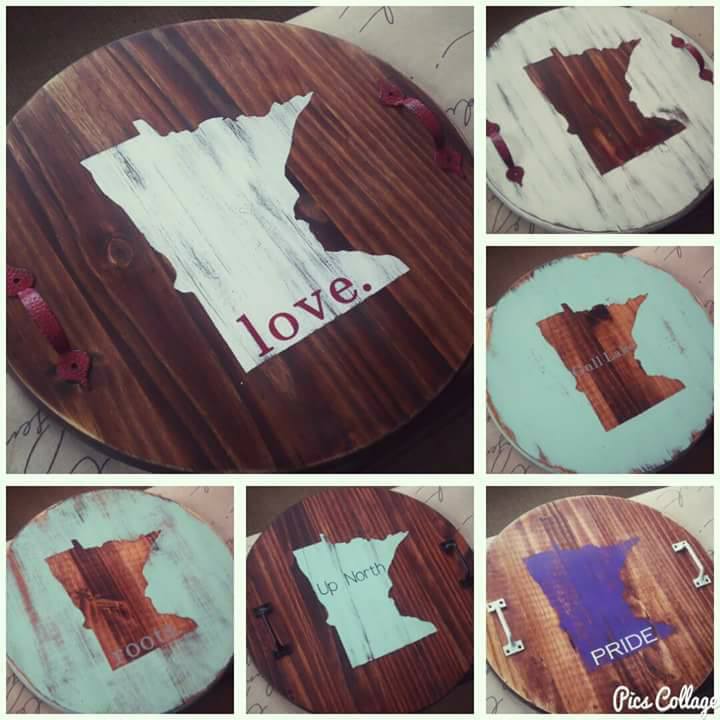 Cathy Skarloken-Domeier and Lucy Lockettes: Cathy up-cycles and refurbishes furniture to create stunning and one-of-a-kind pieces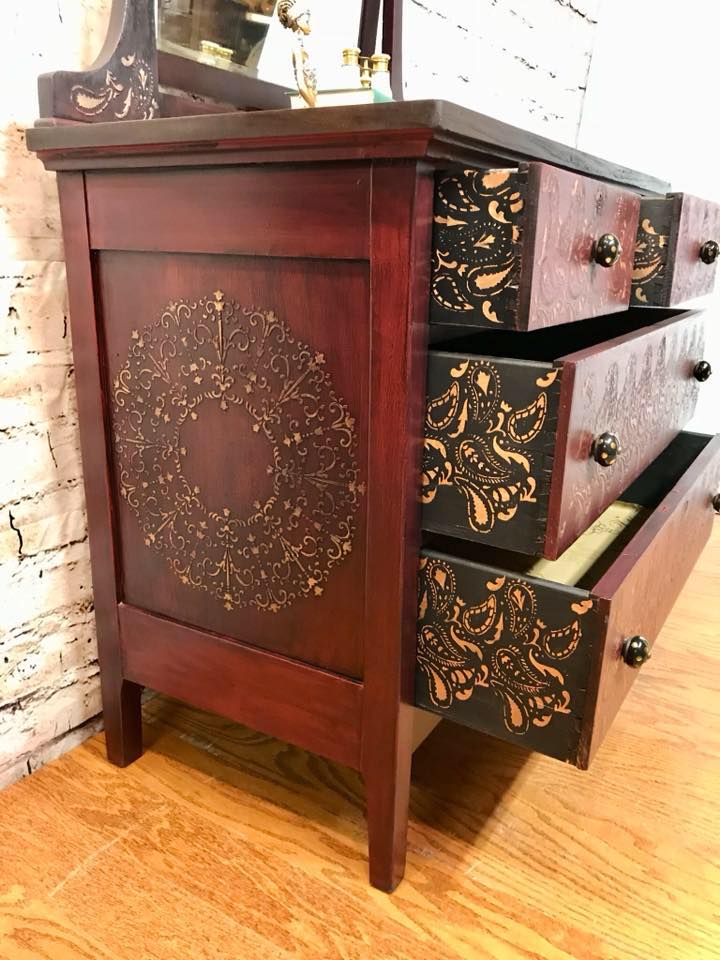 Gentree Kretsinger lives a little farther than 60 miles, but her work is so amazing we just had to included Bead G's

Danielle from Live, Laugh, Sew does her beautiful work from a 102 year old house in St. Cloud Minnesota. Sewing & crafting has been a part of her whole life, and color and pattern ARE her life.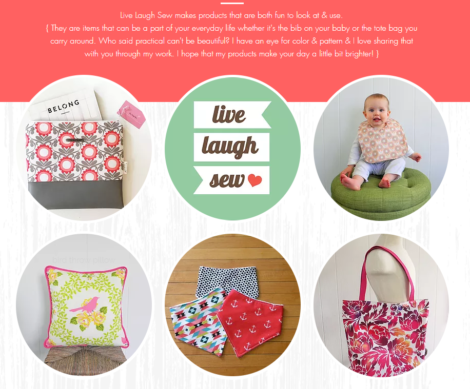 Lisa Jordan from Lil Fish Studios: Lisa is a great friend and super-talented artist. Her felted creations and wood designs are breathtaking and you can see her work on display at the Crossing Arts Alliance Gallery on Laurel Street in Brainerd.
Lynn Zabel Tatro from Aurora Bows lives in Garrison. Aren't her Dog & Puppy Bows and Grooming Bows adorable? She gets extra points for having exceptionally cute models 🙂
Jessica and Dan Devine live in Baxter and operate dandevinepottery.com. Dan is an art teacher in Pequot Lakes and his work is amazing!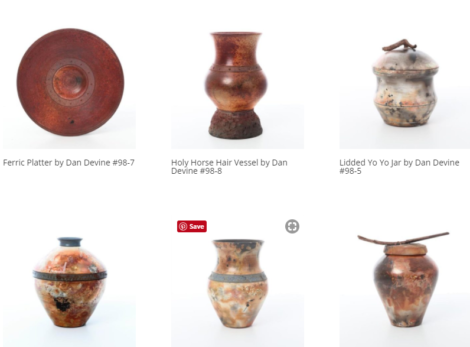 Debby from Deb Hess Jewelry: Debby has a wonderful and inspiration story along with some "drool-worthy" jewelry creations.
It's not just pretty bangles and beads.​
It's not just a collection of trinkets. 
It's  little pieces of ourselves that we put on a silver chain
or leather cord, for all the world to see.
It's a way we share our heart, what matters to us and what we never want to forget.
It's how we celebrate beauty, how we say "this is me".
YOU are a work of art in progress, and I make jewelry for real women.
Let's tell your story, because the world needs to hear it.
​~Deb
Myra J. Horner is a breast cancer survivor and crazy-talented in many areas of life.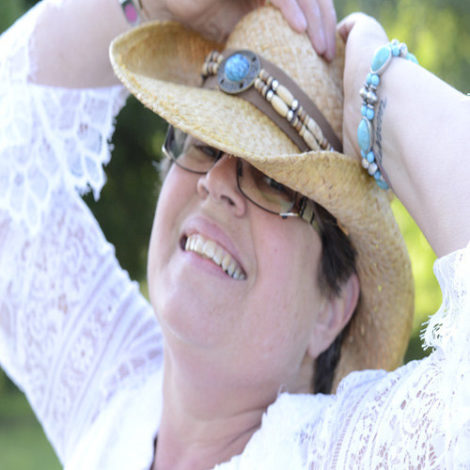 Her new Etsy store is about being 'k'reative and making homemade gifts, presents, and items. She is also an 'Everyday Life Style' photographer, and works on crafts in her spare time. Currently, Myra is in the process of uploading some great Christmas present ideas including handmade, customized wreaths, customized signs and T-shirt mock-ups.
Who Else Can We Add? Who Did We Miss?
We know there are more of you out there! If you are, or know of, a local artist that would like to get added to this list (or a "Part 2"), leave a comment below.
Happy holiday shopping!