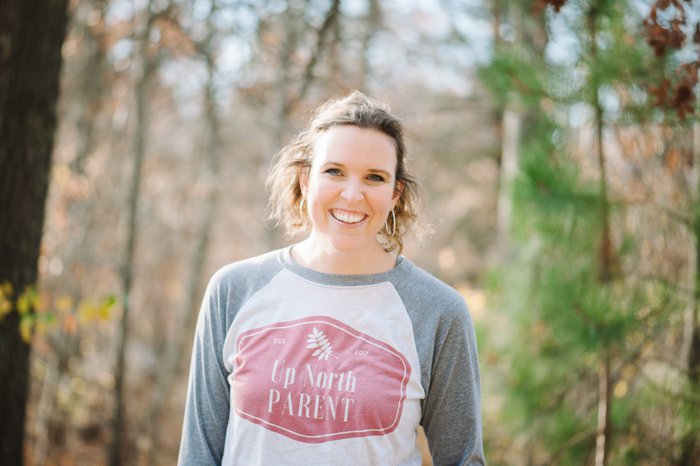 Hello there!
I am Laura Radniecki, one of the two mamas who make up the team behind Up North Parent.
Laura's Bio – The Short Version
The short version of my bio goes something like this:
I am a motherhood blogger and photographer from the Brainerd Lakes Area in Minnesota. My mission is to seek joy in the midst of motherhood, and encourage other mamas to do the same.
I am married to my high school sweetheart, Matt, a mama to our firstborn son, Raleigh, and a dog-mama to our feisty 6lb toy poodle, Remy.
I spend my days chasing after them, while daydreaming about naps, crafts and donuts with sprinkles. I write at www.lauraradniecki.com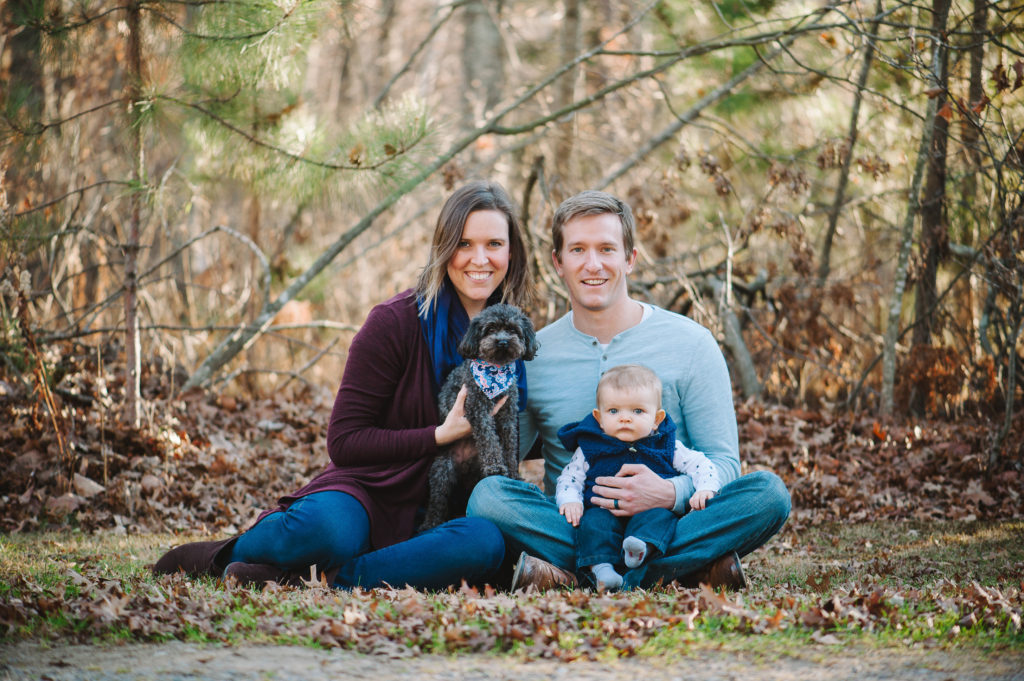 Laura's Bio – The Long Version
The longer version of my bio goes like this:
Once upon a time… (just kidding!)
I'm a born and raised Minnesotan, and a small-town girl through and through.
I've lived in the Brainerd Lakes area for almost my entire life, aside from four years of college in Duluth and 9 blissful months living on Oahu, Hawaii with my husband while he finished up his active duty contract in the Marine Corps.
Matt and I are high school sweethearts; we have been dating since we were 15 years old. Add in half a dozen breakups and makeups throughout the years, and we finally got married in 2007.
We have officially been together for more of our lives than we have been apart, which is a crazy milestone to reach. The honeymoon phase is long gone, and marriage looks nothing like the movies or some of the picture-perfect Instagram feeds I've seen. But we keep saying yes to each other, and choosing our marriage day in and day out. Lord-willing, we will continue to do that for many decades to come.
It was just us for a handful of years, and then in 2013, we became parents. Puppy-parents, that is! We welcomed our furry puppy-daughter Remy into our home in the spring of 2013, and life has been more fun since she came around. She is a toy poodle, and while she is supposed to weigh 5 pounds, her love of cheese and our inability to stop feeding her people-food has made her weigh a whopping 6 pounds. I swear she is a human in a dog's body, and she truly is a member of our family.
Then, it was just the three of us for awhile. Some days, we wondered if we were satisfied with life as the three of us, just us and Remy. But time changed our hearts, and in the spring of 2016, we welcomed our firstborn child, a baby boy named Raleigh into the world. His labor and delivery were hard, and my transition to motherhood was even harder. The newborn weeks were not marked with the blissful, sleepy moments that social media appears to be full of. Instead, my entrance into motherhood was a very hard, very rough, and very slow transition.
But like all things, time helped things settle and slowly, we found our new groove. The first year of motherhood has come and gone (in a complete, hazy whirlwind no less), and we have begun the transition to the toddler stage.
I love that little boy more than I ever imagined possible, and I am so thankful to be his mama. He drives me nuts sometimes, and I think I'm going to be permanently tired until I'm 80. But truly, motherhood is a gift I'm so thankful for, and I do my best to be present and mindful of the long days and short years.
Business-wise, I went to college at St. Scholastica in Duluth, and got a bachelors degree in Nursing. But, I've never worked a day as a nurse. (Crazy, I know!) After graduation, I moved to Oahu for 9 blissful months, and while I was there, I discovered my love of photography. That's also when I started my first blog, to stay in touch with people back in Minnestoa.
My obsession with photography morphed into a full time portrait and wedding photography business called Laura Radniecki Images. Since becoming a mom, I am on hiatus from wedding photography, but I still shoot portrait sessions throughout the spring, summer and fall months in the lakes area.
Since starting my blog in 2009, it too has gone through phases and changes, and now is one facet of my business, a motherhood blog at www.lauraradniecki.com.
I never saw myself as an entrepreneur; I've always loved math and science, and thought for sure I'd be in the medical field. But life has a funny way to taking us down paths we otherwise wouldn't have noticed, and I've been surprised and blessed beyond my wildest dreams.
Throughout the last near-decade, I've discovered that not only am I intensely passionate about photography, writing and business, I'm also passionate about teaching others. I created an online photography e-course designed to help people master their big, fancy cameras so they can take better photos of their lives. And most recently, I am sharing my ideas, know-how and experience to help businesses and entrepreneurs reach their goals through mentoring and consulting opportunities.
It is my true pleasure to be part of the Up North Parent team, and to collaborate on a project that is so near and dear to all of our hearts.
Our hearts beat for the families and businesses of our Up North community, and we truly love living here. We are thankful you are here at Up North Parent, and can't wait to get to know you!
xo,
Laura
P.S. And in case you're wondering, I really am passionate about naps, crafts and donuts with sprinkles. Donuts are a legitimate food group to me.