**These posts often contain affiliate links. Please see our disclosure policy for details.**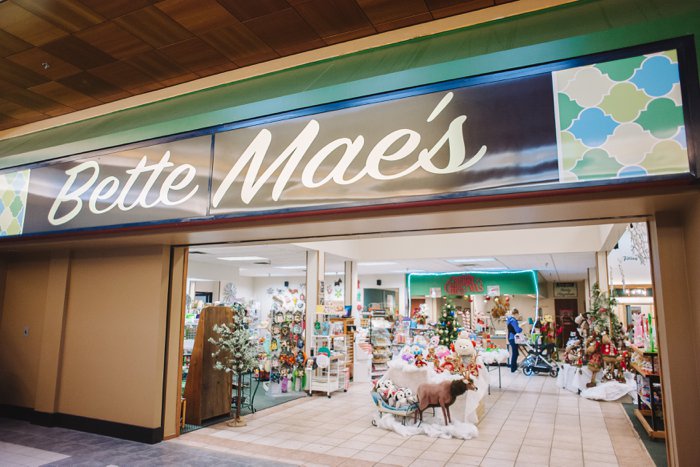 "To be successful in business these days, business owners need to create a unique shopping experience for customers."
Wise words from long-time business developer and owner of Bette Mae's Boutique, Cathy Hughes.
Bette Mae's has been on the UpNoPa moms' radar since we started "mall walking" at the Westgate Mall in the mornings last spring. Our exercising efforts took place before this 6,000 square foot gift shop and boutique was open for the day, but we still had plenty of opportunities to peer through the security gate and drool.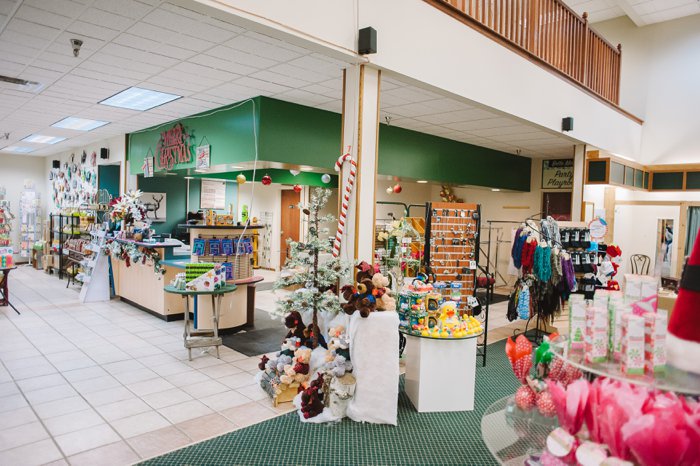 We appreciated the eye-popping array of cute gift ideas, gadgets for the kitchen, bath & body products, seasonal decor, stylish clothes and the mind-blowing toy and kids books sections pulled us in like a colorful tractor beam.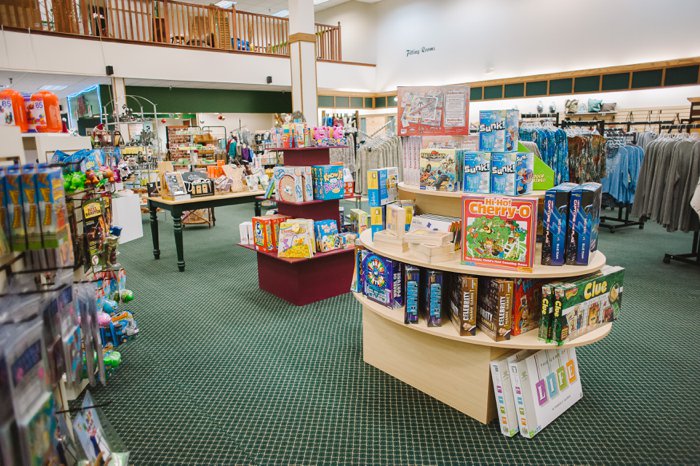 The more we learned about Bette Mae's, and Cathy's companion businesses of Sweet Beans Coffee Shop and Sweet Beans Candy store, the more intrigued we became. All three businesses are strategically located in the northern nook of the Westgate Mall and it just so happens that the new kids' indoor playground is smack on the middle of all three stores' location.
Brilliant.
To us, this was business mastery at it's best.
We appreciated Cathy's efforts to design a destination for area residents, but also for moms looking for a place to chill with a latte from Sweet Beans Coffee (and a treat from Sweet Beans Candy) while their Littles happily climb on giraffes, frogs and elephants in the Mall's free play area.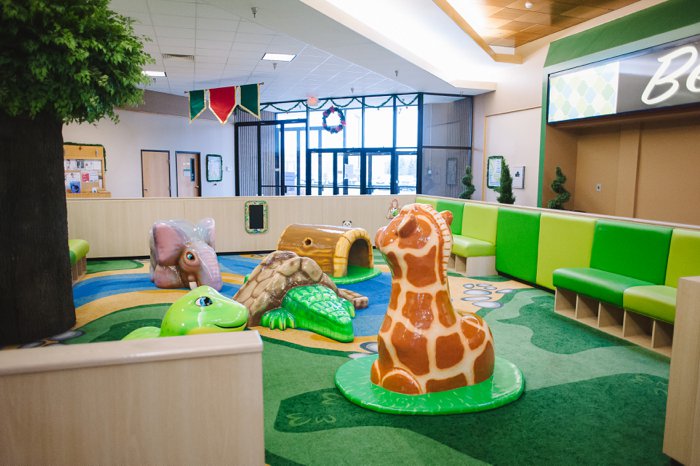 Bette Mae's – A Unique Boutique and Gift Shop
Named after her late mother, Bette Mae's is actually one of four stores that Cathy Hughes owns.
During her nearly two decades of entrepreneurship, her businesses have include the Gumdrop Tree Stores and another boutique-style stores known as Crossroads in Time, located in both Pequot Lakes and Aitkin. When the opportunity arose for her to fill the vacant spot that used to be a book store in the Westgate Mall, Cathy jumped at the chance to not only move and re-brand her Crossroads in Time store from Pequot to Brainerd, but also bring the Lakes Area visitors and residents a shopping experience unlike anything else around.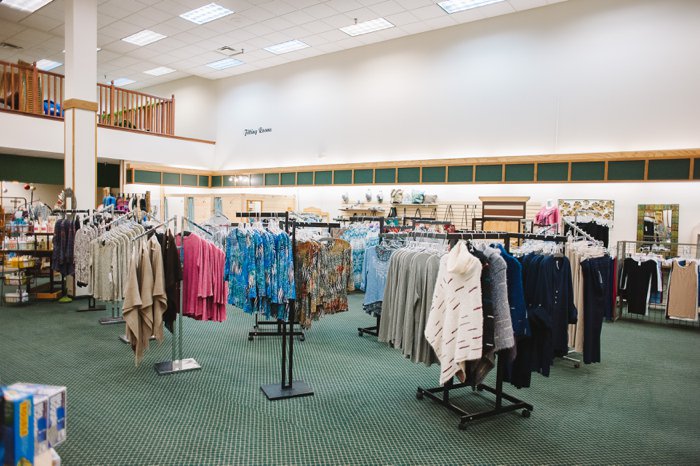 "I wanted to create a retail store that had a warm and classy boutique feel but also offered shoppers quality items at affordable prices," Cathy noted.
"I want people to enjoy where their money is going when they shop here. A great shopping experience is so much more than clicking a button or surfing the web. I firmly believe that customers still want enjoy the experience of visiting a beautiful store and being able to touch and appreciate what they want to buy."
Sweet Beans Coffee Shop
Cathy also noted that the addition of Grandmas Daily Grind shop was inspired by her own love of being able to grab a latte, and maybe even a bowl of soup for lunch, whenever she wanted.
Sweet Beans Candy & Gifts Store
Her desire to continue to expand her business empire with the addition of Sweet Beans Candy & Gifts (next door to the coffee shop) was once again done with the consumer in mind, as well as an intentional plan to create a destination for area shoppers.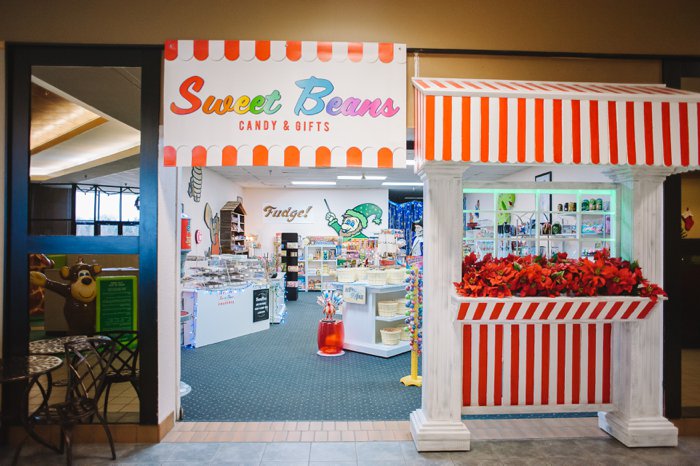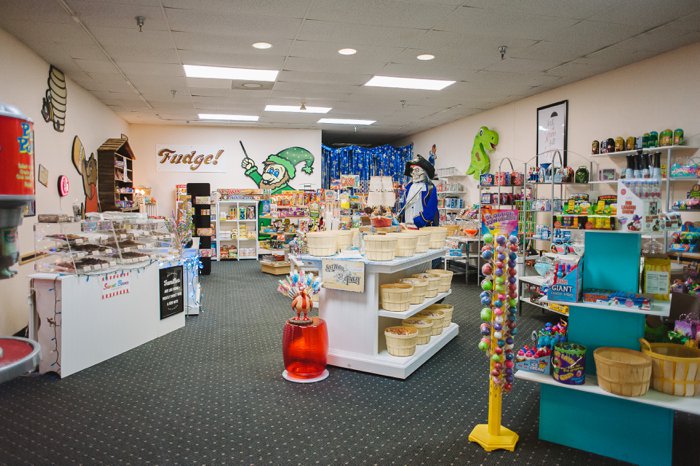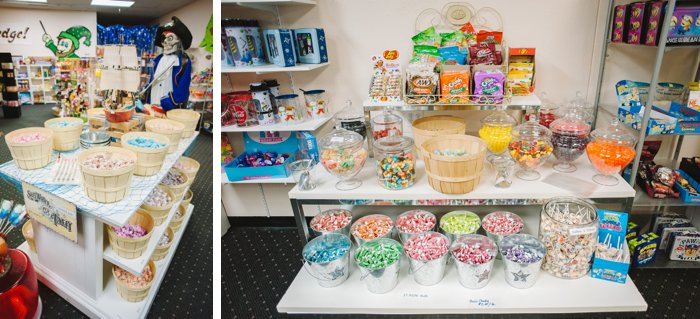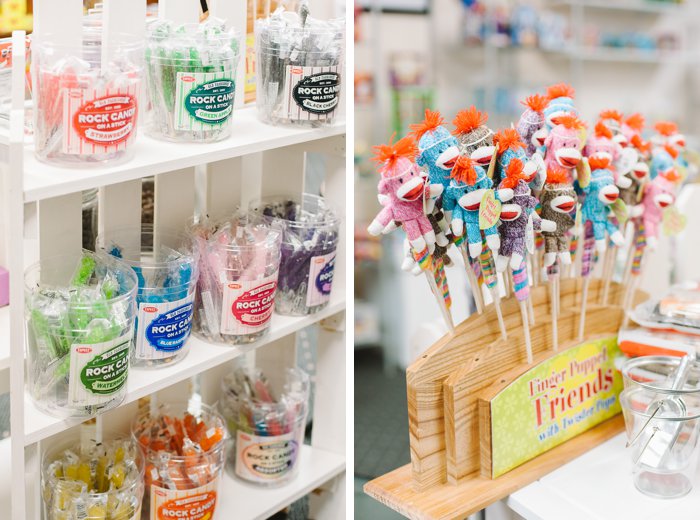 (And both of us really do agree that she has succeeded in creating a destination in that wing of the mall, accentuated by the busy indoor playground.)
She also shared that her biggest challenge is reminding people where Bette Mae's is inside the Westgate Mall and encouraging new customers to make the short drive to the store to see the variety for themselves.
Shop Local – Don't Forget the Independently-Owned Area Businesses!
"We hear it all the time from people who stop at Bette Mae's for the first time," Cathy confirmed.
"They are always delighted at the wide variety of beautiful things here, but they also comment that they 'forget we are here' or 'don't come to the Mall much anymore.' Our community is filled with so many wonderful independently owned businesses and I'd like to encourage people to do their best to buy local and support their community by shopping small business like mine and many others."
As Laura and I (Becky) wandered the spacious aisles of Cathy's store, and made note of many "perfect gifts" for the folks on our Christmas list, we were also blown away by the sheer volume (an entire WALL) of relevant children's books.
With Bethany Book Store and Book World leaving the area, we are very glad to see that Bette Mae's carries a ton of great kids' books to help bring story time to life at home.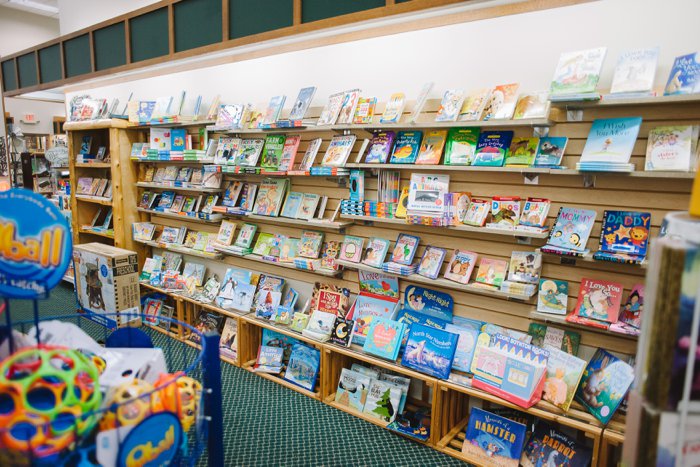 As the Holiday Season fast approaches, the Up North Parent moms are committed to living and recognizing the #LakesProud initiative.
Lakes Proud is a Brainerd Lakes Area movement promoting buying and shopping local. It challenges people to commit to make one $50 shopping choice per month with independently owned businesses to keep our dollars in the community, instead of spending our money elsewhere. In today's world, it's unrealistic to think everything can be bought locally, but one $50 purchase per month? That is completely doable.
We encourage others to join in on the #LakesProud movement with us!
To keep up with Bette Mae's sales and events, like them on Facebook.
Bette Mae's Sale for Black Friday and beyond!
Bette Mae's has a huge sale going on right now, through mid-December.
With the coupon below, you can save 20% off most everything in the store, which is a substantial discount off of their already affordable prices. (Christmas shopping win!)
(You can save even more if you shop during the specified hours on Black Friday!)
Print out the image below and bring it into the store with you when you shop to save!
(And make sure to tell them the UpNoPa moms sent you! 🙂 )
Happy Shopping!