**These posts often contain affiliate links. Please see our disclosure policy for details.**
Thank you to the amazing team at Grand View Lodge who allowed us to come take a tour of the property, and eat at the new On The Rocks location. This post is possible because of them!
Life isn't always smooth and rosy. We all know that one minute, things can be "peachy-keen" and the next, life can feeling like a five alarm fire. BUT, it's also a well-known fact that positive things can emerge out of tragedy. That belief is clearly visibly to anyone who roams the spectacular grounds of one of the Brainerd Lakes Area's premier resorts and observes the many new and exciting changes.
Located on 640 beautiful acres, Grand View Lodge is an award-winning family resort that offers championship golf, luxury spa, meeting and wedding facilities, and has for over 100 years. Their stately Main Lodge is home to rustic rooms, modern amenities and immaculate grounds that invite visitors to dip their toes into the clear blue waters of Gull Lake. With something for everyone, Grand View Lodge (GVL) welcomes over 120,000 visitors to the area every year. For those living, working and playing in the Brainerd Lakes Area full-time, GVL's impressive eight dining venues are all open to the public and offer something for every palate and budget.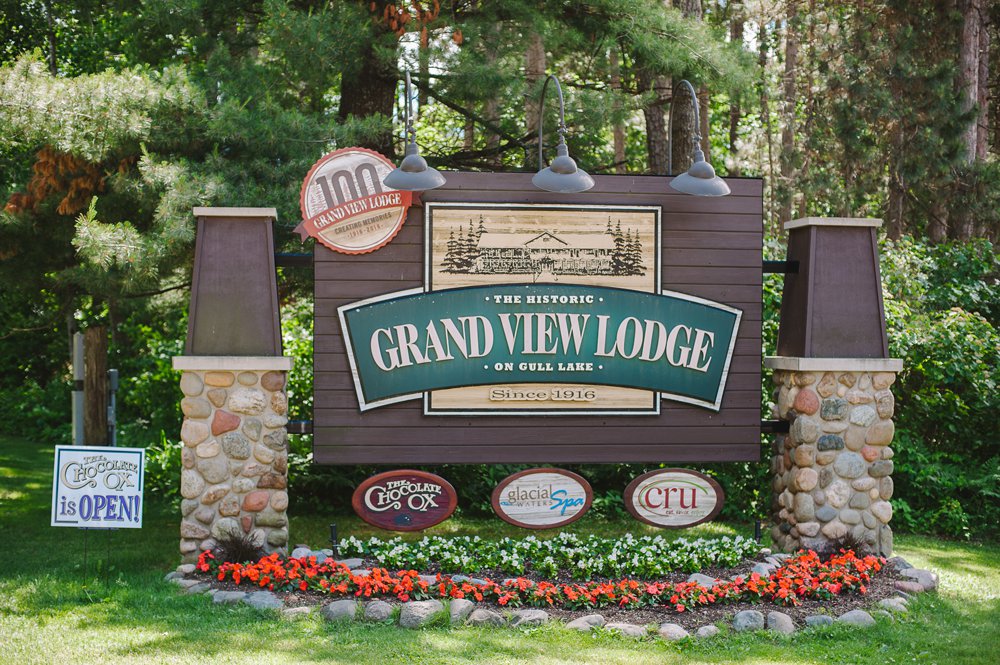 This popular resort suffered a setback when a second powerful "storm on the century" hit in August of 2016 and wreaked havoc on the property. Over 300 trees were lost due to the fierce thunderstorm and straight-line winds, including several that framed the lodge's iconic Northwoods Pub Patio area. As the grand old trees gave in to the storm's winds and were uprooted, they took the popular patio area with it. Once the winds died down and the dust settled, the GVL grounds crew sprang into action removing trees and doing repairs. Some areas, like the NW Patio area, needed to be fully reworked. However, it gave the GVL team a chance to brainstorm how they could create a new, and even better, gathering spot where the beloved patio area once stood.
The result is Grand View's newest dining venue, On The Rocks. This open-to-the-public gathering and dining area was named after one of its main landscape characteristics and also offers guests two levels to utilize for gatherings or outdoor dining. The top level encompasses three wooden pergolas with built-in patio fire pits and a stone-designed outdoor patio bar that's a perfect place to relax, sip, and dine. The lower level sports two babbling waterfalls, beautiful rock walls and landscaping with plenty of room for groups and weddings to enjoy an intimate location while still remaining close to amenities and dining.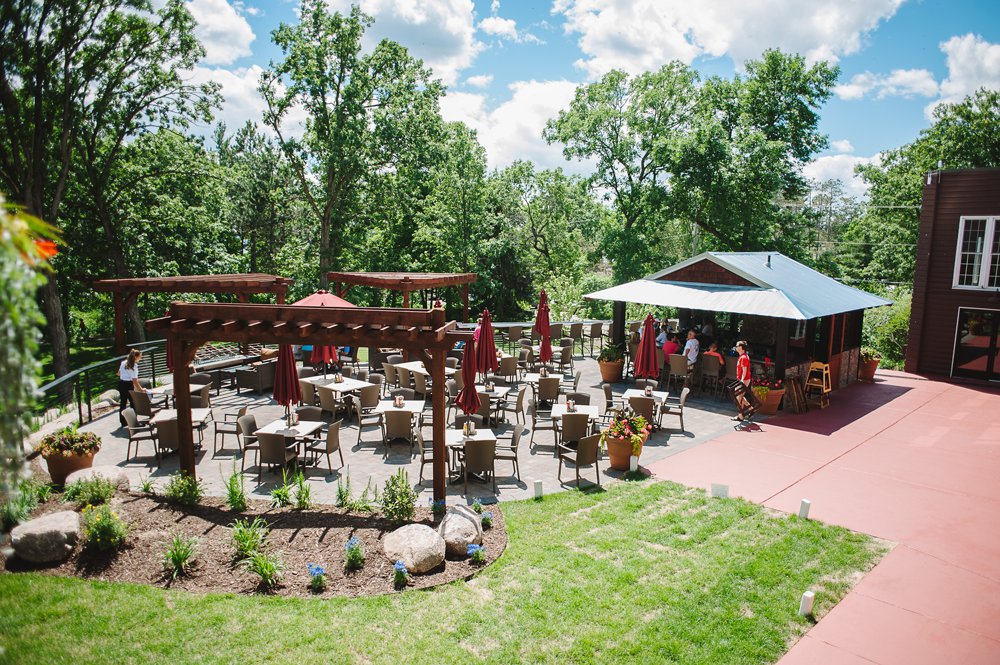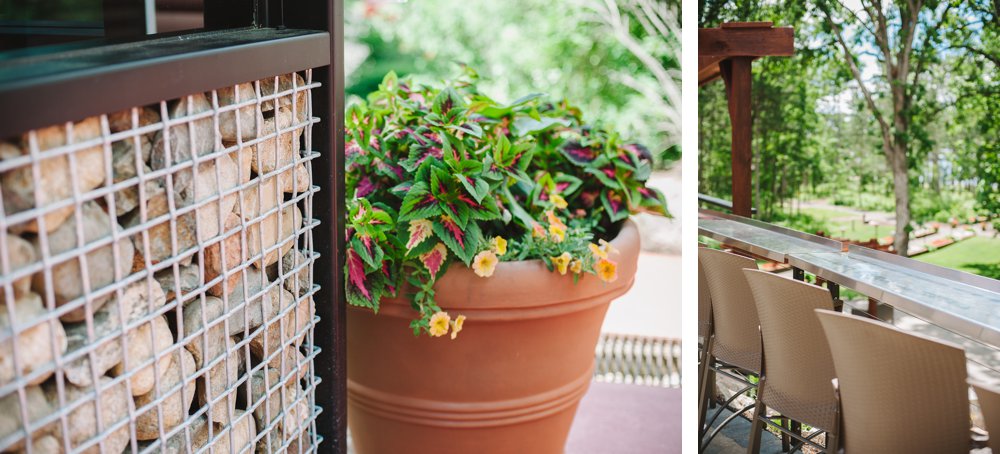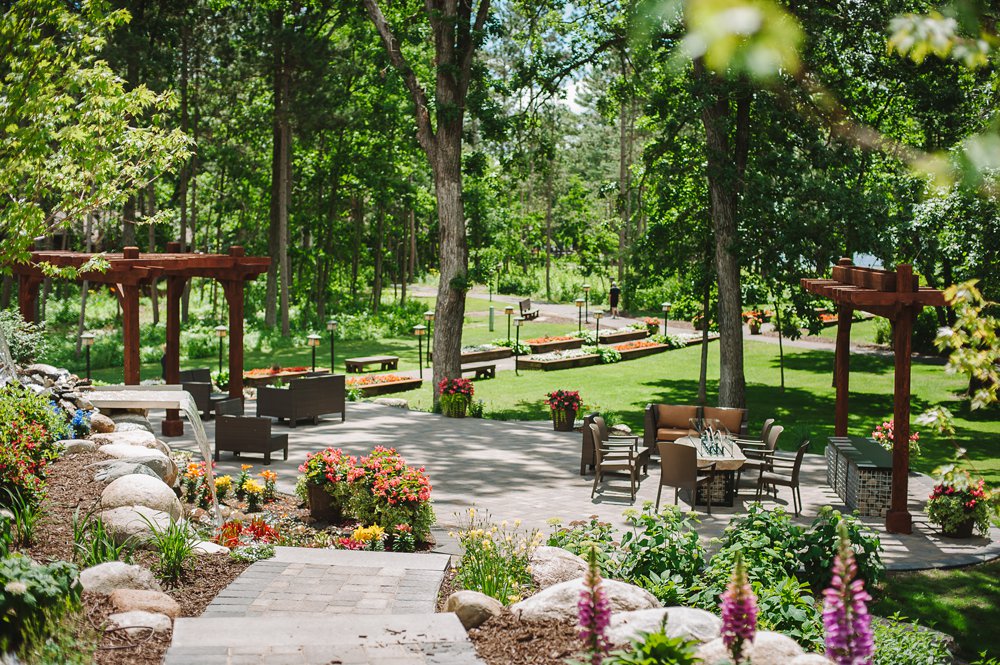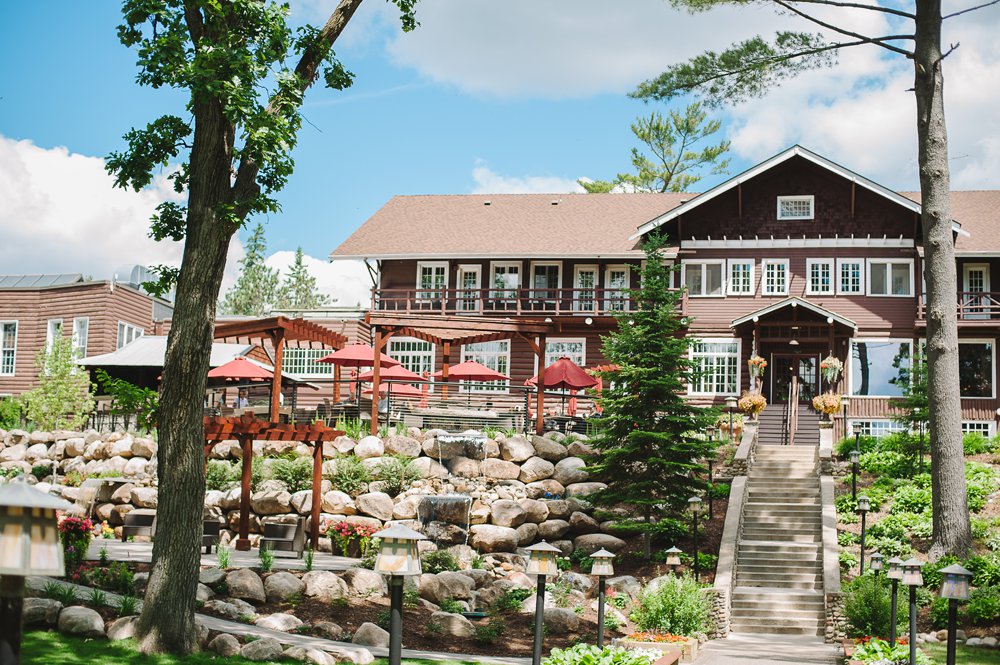 Two of the Up North Parent moms, Becky and Laura, had the honor of visiting this newly opened space in mid-June and both agreed the food, atmosphere and relaxation factor were off the charts. On The Rock's new menu includes mouth-watering options like Pulled Duck Taco, Pecan-smoked BBQ Ribs, the Mushroom Chicken Sandwich, The Grand View Burger and the Northwood's Reuben. Appetizers include crowd-pleasing favorites like Bucket of Bones, Walleye Sliders, Bacon Sampler Platter and Seafood Avocado Quesadillas. Making a decision on what to order was no small task, but Becky eventually opted for the Mushroom Chicken Sandwich with fruit and Laura chose the The Grand View Burger with fries.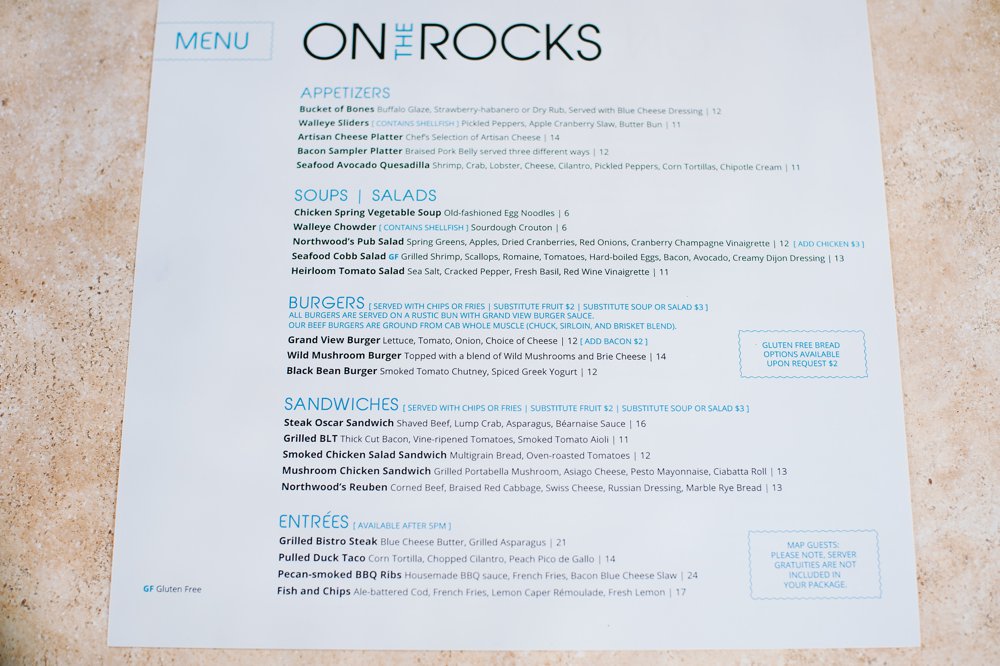 The experience was a unanimous "two thumbs up" across the board from both Becky and Laura! The food was amazing, the service was superb and the meal's presentation was admirable. Of course it didn't hurt that it was a gorgeous day and the view from the dining area was breathtaking.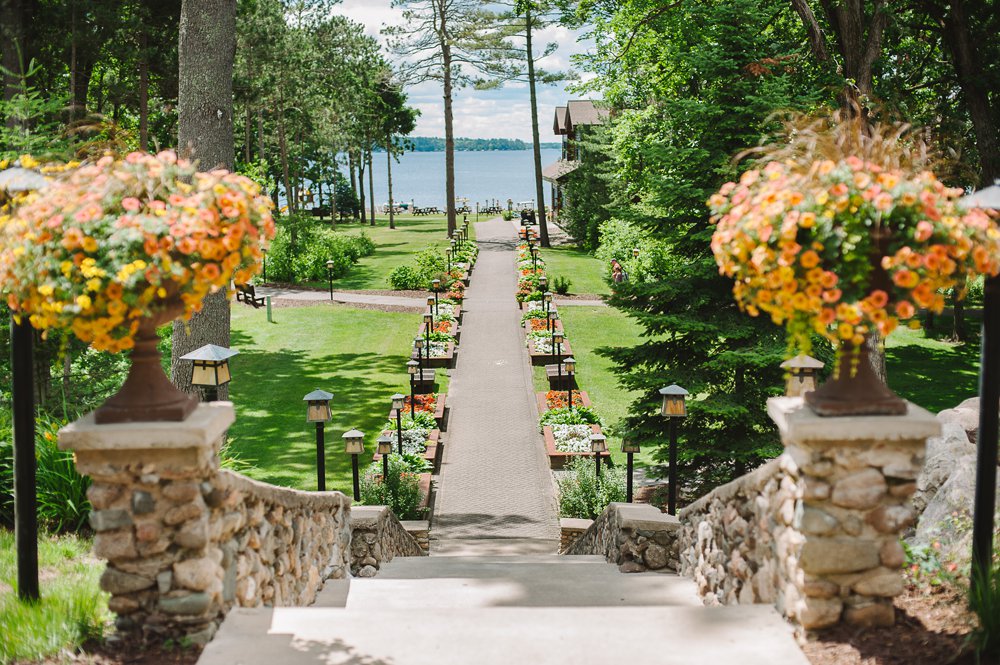 Speaking of stellar views, another positive renovation and change at Grand View is the "reinventing" of a popular beachside restaurant. Formerly Loonies, the newly renovated eatery and bar is now called Tanque Verde Cantina in honor of the Arizona based Cote Family Destination's property, Tanque Verde Ranch.
Tanque Verde Cantina is the perfect place to grab a bite, enjoy a cocktail and take in the views of Gull Lake. Offering delicious southwestern flavors including tacos, burritos and salads, local diners and guest alike can enjoy the cuisine and ambiance without having to leave the beauty of the beach. The bar area of Tanque Verde Cantina offers up refreshing cocktail flavors to help beat the summer heat. All day long, the Cantina is the ideal setting for a relaxing experience while dipping your toes in the sand.
Overall our experience was excellent and we all look forward to visiting Grand View Lodge again. We hope to see you "On The Rocks!"
For more information about Grand View Lodge, visit them on the web and don't forget to check out their new app GVLFun.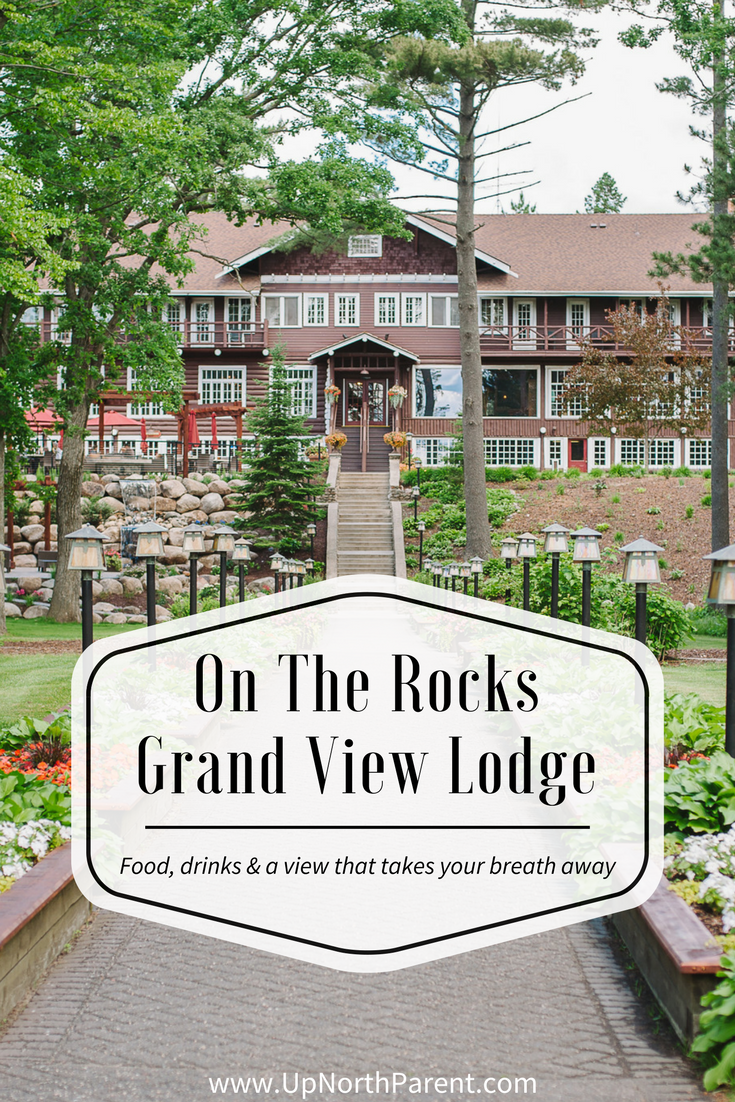 ---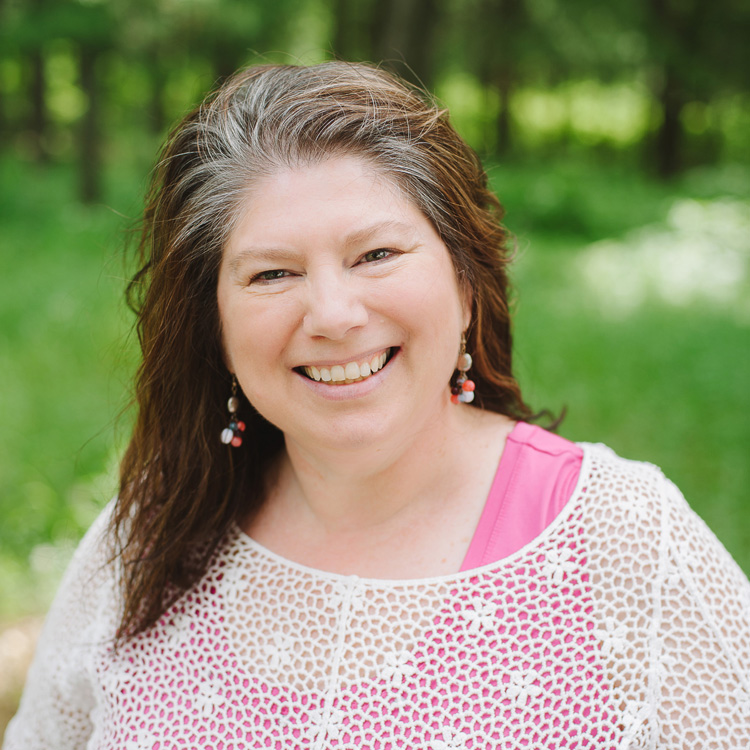 Becky is an "old-ish" mom of "young-ish" kids who thinks bacon is the world's most perfect food. She is a veteran blogger, freelance writer, virtual assistant and project manager for the non-profit children's literacy event, Multicultural Children's Book Day. She is also a proud mom to her amazing 11 year-old daughter Sara and 14 year-old son Jake. Parenting a tween and a teen is a challenge, but she truly believes that being a mom is the Best.Thing.Ever. When she is not hiking (#plussizehiker), reading, selling on eBay, playing with her pets or working on a story for the various magazines she writes for, you can find her on her main blog, Franticmommy.   Connect with Becky  on Mom Squad Central or on social media: Twitter, Pinterest, Instagram and Facebook!