**These posts often contain affiliate links. Please see our disclosure policy for details.**
By Adam Rees, Crow Wing Energized co-chair and Essentia Health
As parents of adult children age into their twilight years, bouts of severe illnesses become more frequent. Thoughts about Mom and or Dad's end of life are often not discussed, and as they decline, angst amongst family members increases. For many of us the holidays offer a rare occasion to meet as an extended family and have time for a meaningful discussion to honor our parent's end of life wishes.
We had this opportunity when my wife's parents visited along with four of their five adult children, along with spouses and grandkids. Grandpa had aged a lot since our last major family event. As he sat on the deck with us he brought up his failing health. Anxious whispers were followed by confusion over his end of life wishes. As the vacation week came to a close I finally asked if any of the adult children had seen Dad's advanced care directive and was met with blank stares. No one wanted to bring it up even though everyone admitted it was a great concern.
After the grandparents and kids went to sleep we stayed up late in the living room discussing this topic and I was asked to approach their Dad and Mom about a plan. I took the plunge the following morning while the kids played on the beach. Over coffee, we learned a basic plan existed but had not been shared with anyone. My wife agreed to help Mom and Dad track it down and verify if it met the advanced care plan standards using our state's form. Thank goodness the process has been started.
Advance Care Planning
While the topic of Advance Care Planning is awkward, stressful, and painful for many family members to have, it is well worth it in the end. I became an advocate for end-of-life documents, family discussions, and hospice 18 years ago when my mother died after a long battle with breast cancer. In the preceding months, we spent many hours with her sometimes talking and more times just being quiet together. She passed on at home with dignity and grace.
Many health care systems, including Essentia Health, have materials online and staff to help answer your questions. Please share end of life forms with your primary care doctor and request that they are scanned into the electronic medical record. These documents only have value if they can be accessed by your health care team when an event occurs.
This topic deserves meaningful family conversations, respectfully listening and clarifying their choices. I hope you find peace honoring our parent's final wishes.
If you'd like more information on Essentia's Advance Care Planning, call (218) 828-7100 to set up an appointment with a facilitator trained to help you and loved ones begin these conversations and complete an advance directive. Honoring Choices, a public health initiative focused on advance care planning, also has some great ideas to start the conversation with family and friends, along with some videos to help guide discussions: http://www.honoringchoices.org
The Conversation
60% of people say that making sure their family is not burdened by tough decisions is "extremely important"
but
56% have not communicated their end-of-life wishes
82% of people say it's important to put their wishes in writing
but
23% have actually done it
90% of people say that talking with their loved one about end-of-life care is important
but
27% have actually done so
Data is from http://theconversationproject.org/
The Advance Care Planning may seem "heavy," but its an important one to have with loved ones.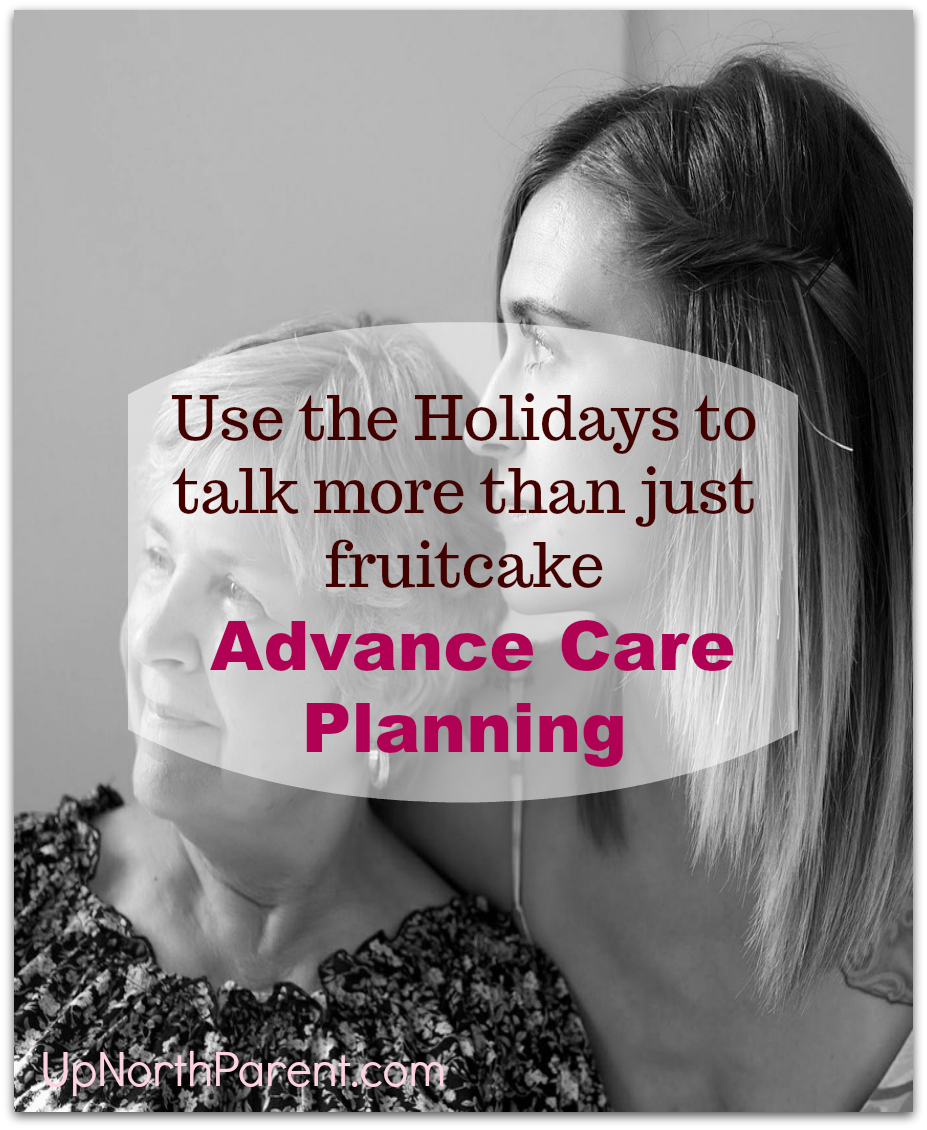 Essentia Health is guided by the values of quality, hospitality, respect, justice, stewardship and teamwork. From emergency care to convenient care, family care to speciality practice, Essentia Health delivers on its promise to be "Here With You" in the Brainerd Lakes Area.  Learn more at www.essentiahealth.org.