**These posts often contain affiliate links. Please see our disclosure policy for details.**
If you've got a kid who loves bugs, you might be wondering what sort of gifts you can get them.
This can especially be a challenge if you're not quite the bug enthusiast they are! (Raising my hand with you!)
We've got a list of the best gift ideas for kids who love bugs to make your gift shopping easier!
The Ultimate Gift Guide for Bug-Loving Kids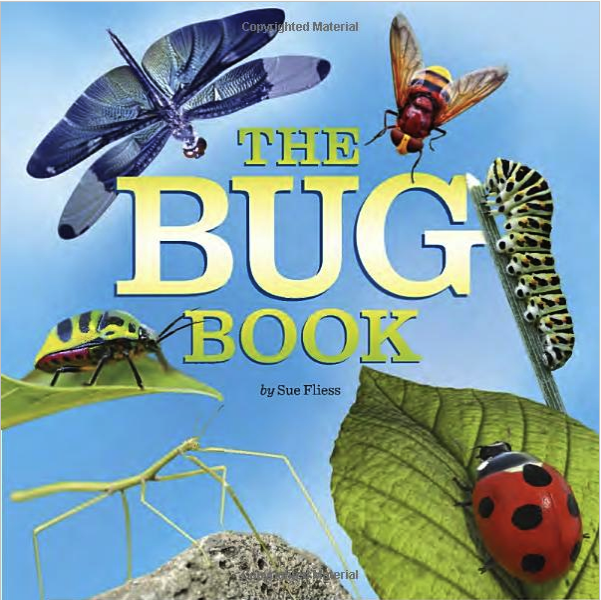 This is the book that inspired this gift guide!
My toddler son LOVES it, and it is the reason why he's able to point out and correctly identify a lady bug, daddy-long-legs, dragonfly and bumble bee, as well as things like a bumpy bug, beetle and hawk moth at just over 2 and a half years old.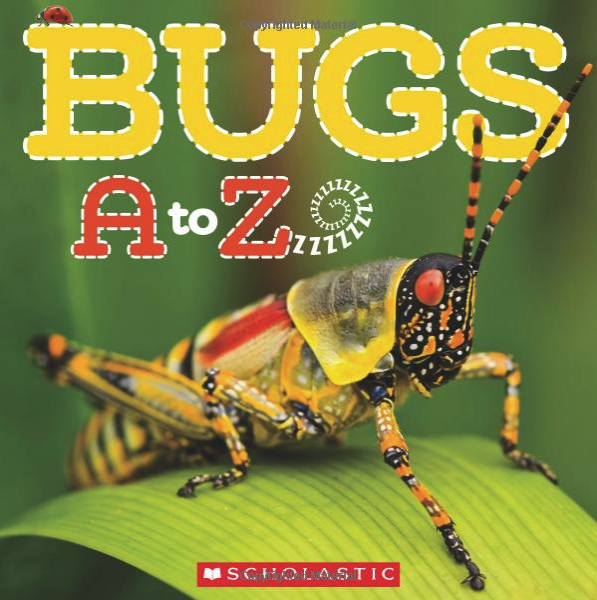 Bugs A to Z by Caroline Lawton
This is another great bug book and lists a huge variety of bugs in alphabetical order.
Many of the bugs, I've never heard of before; it is a great way to introduce new bugs to your kids or give them more info about bugs they might already know about.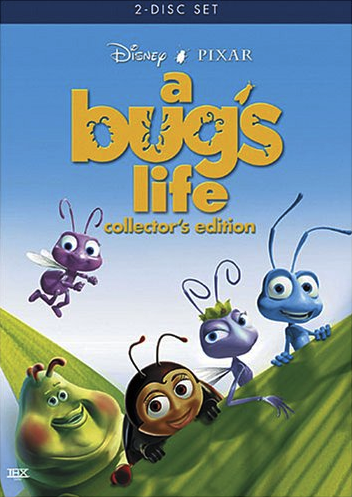 In addition to the two bug books, bug-loving kids would love watching the bug-filled movie "A Bug's Life."
It's available as a DVD or as a download via Amazon Prime.
My sister and I had bug nets when we were younger, and we had a blast catching butterflies, moths and even fireflies in them.
This net is perfect for exploring the backyard or nearby woods and seeing what critters can be found!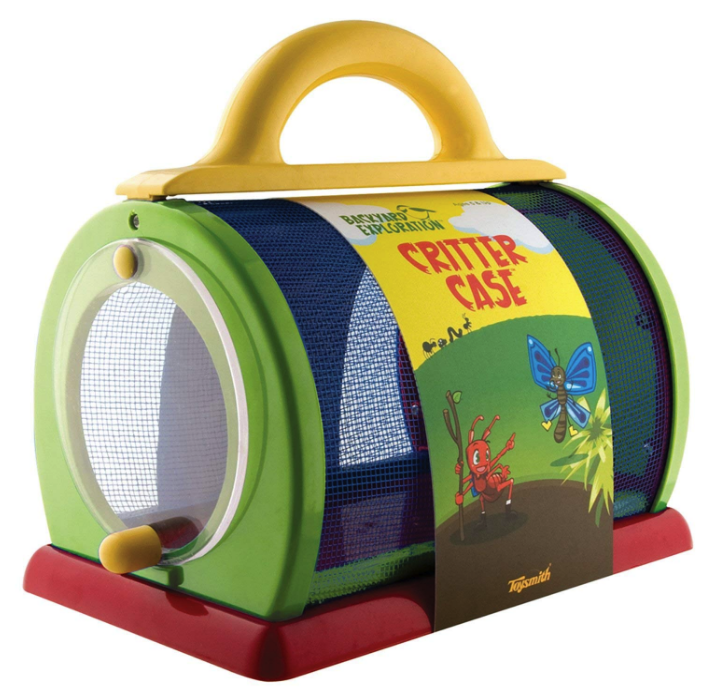 Backyard Exploration Critter Case
What's a kid to do once they've caught something interesting in their bug net? Put it into their Critter Case!
The sides are mesh to allow for airflow as well as easy viewing, and it's small and portable enough to be carried around to show off.
Perfect for a little bug-enthusiast's collection!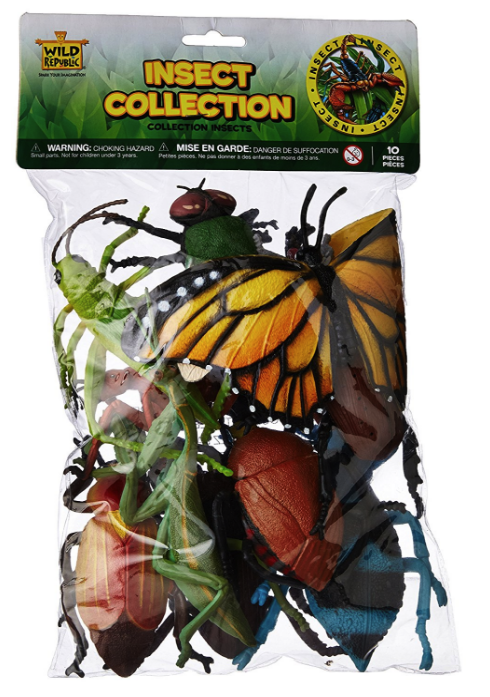 10 Piece Toy Insect Collection
For a kid who loves bugs, these plastic toy bugs would be so fun to play with!
They're big; 4 to 6 inches each, and for an imaginative kid, the opportunities for play (and scaring mom) are endless.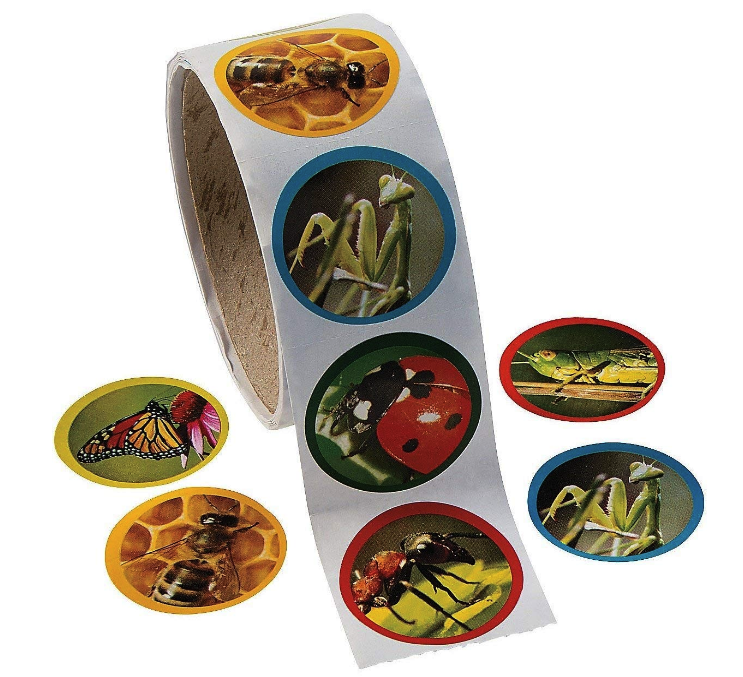 My toddler is of the opinion that you can never have too many stickers. And bug stickers?! That's even better!
These are 1.5″ diameter stickers featuring a variety of well-loved bugs, and would be perfect for the bug-loving kid in your life.

Rainbow Caterpillar by Melissa and Doug
This plush, colorful caterpillar is over 2 feet long! How could any kid resist it?!
Especially kids who love bugs; this would be the perfect gift and would likely become a new favorite.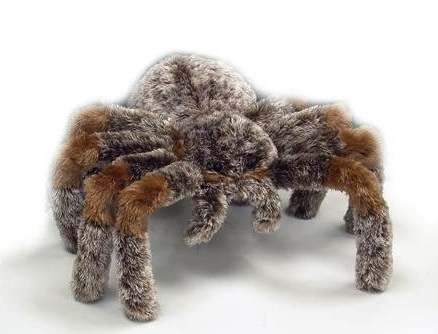 9 inch Tarantula Stuffed Animal
If you are looking for a stuffed animal that is a bit more lifelike, this 9 inch stuffed tarantula might be what you're looking for.
While the photo makes it look like it can stand up on its own, it's actually a floppy stuffed animal, cuddle-approved – if you are a bug-loving kid that is!
(I think I would stick with the rainbow caterpillar myself; this tarantula is a little too lifelike for me haha!)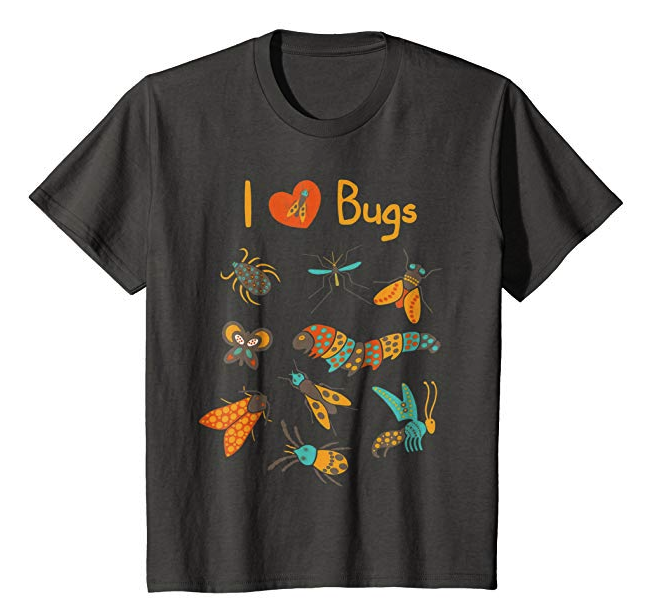 If you've got a bug-loving kid on your gift list, this t-shirt would be the perfect addition to their wardrobe.
The front has I Heart Bugs plus some cute bug graphics, and the shirt is available in a handful of different colors.
– – – – –
Shopping for a bug-loving kid has never been easier!
Especially if you're not the biggest bug fan (ME!), this list of 10 bug-related gift ideas is guaranteed to put a smile on the face of any kid who loves bugs, from toddler to teen!