**These posts often contain affiliate links. Please see our disclosure policy for details.**
As the leaves turn glorious colors and the temps get into the I-think-I-need-a-jacket-today range, we think it's a safe bet that many of us are looking forward to "chillaxin'" days of being curled up with a furry pet and a good read.
With that in mind, here are our picks for Books and Pets to Curl Up With This Fall.
Books and Pets to Curl Up With This Fall | Beth and Penny's Picks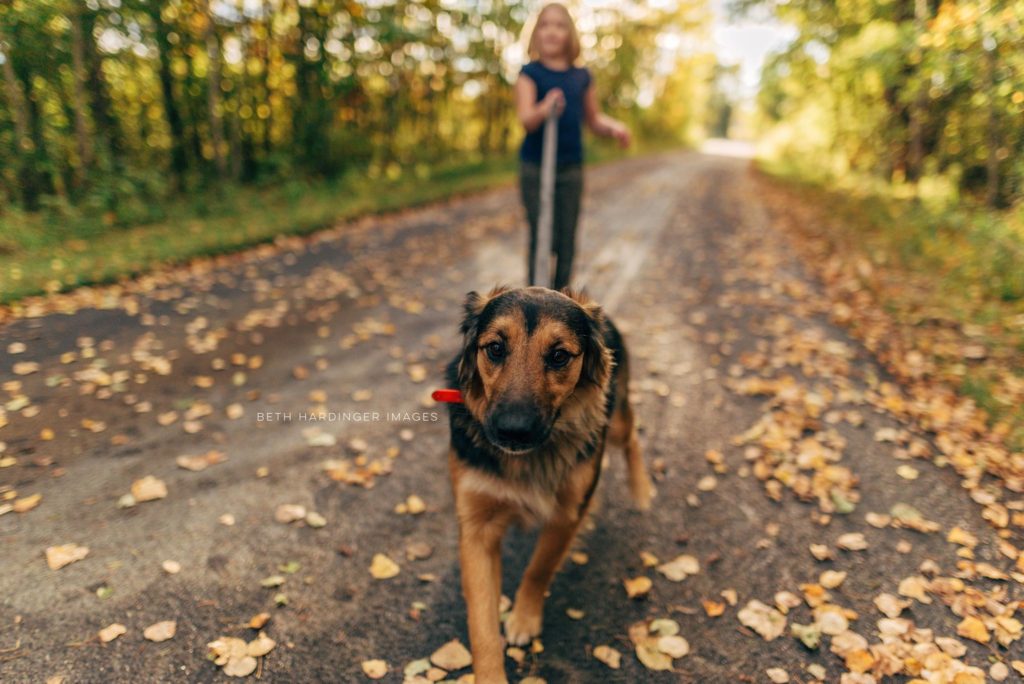 "The last thing Jamie Watson wants is a rugby scholarship to Sherringford, a Connecticut prep school just an hour away from his estranged father. But that's not the only complication: Sherringford is also home to Charlotte Holmes, the famous detective's great-great-great-granddaughter, who has inherited not only Sherlock's genius but also his volatile temperament. From everything Jamie has heard about Charlotte, it seems safer to admire her from afar.
From the moment they meet, there's a tense energy between them, and they seem more destined to be rivals than anything else. But when a Sherringford student dies under suspicious circumstances, ripped straight from the most terrifying of the Sherlock Holmes stories, Jamie can no longer afford to keep his distance. Jamie and Charlotte are being framed for murder, and only Charlotte can clear their names. But the danger is mounting and nowhere is safe—and the only people they can trust are each other."
 It sounds really interesting and I like that Sherlock and Watson are girls!
 "The Four Tendencies hold practical answers if you've ever thought…
· People can rely on me, but I can't rely on myself.
· How can I help someone to follow good advice?
· People say I ask too many questions.
· How do I work with someone who refuses to do what I ask or who keeps telling me what to do?
With sharp insight, compelling research, and hilarious examples, The Four Tendencies will help you get happier, healthier, more productive, and more creative. It's far easier to succeed when you know what works for you."
I'm trying to read at least one self-help book a month now and this one looks good!
"Sallot Leon is a thief and a good one at that. But gender fluid Sal wants nothing more than to escape the drudgery of life as a highway robber and get closer to the upper-class and the nobles who destroyed their home.
When Sal Leon steals a poster announcing open auditions for the Left Hand, a powerful collection of the Queen's personal assassins named for the rings she wears — Ruby, Emerald, Amethyst, and Opal — their world changes. They know it's a chance for a new life.
Except the audition is a fight to the death filled with clever circus acrobats, lethal apothecaries, and vicious ex-soldiers. A childhood as a common criminal hardly prepared Sal for the trials. But Sal must survive to put their real reason for auditioning into play: revenge."
A quick YA read that would be perfect to curl up with on a Friday night!
Books and Pets to Curl Up With This Fall | Becky and Fred's Picks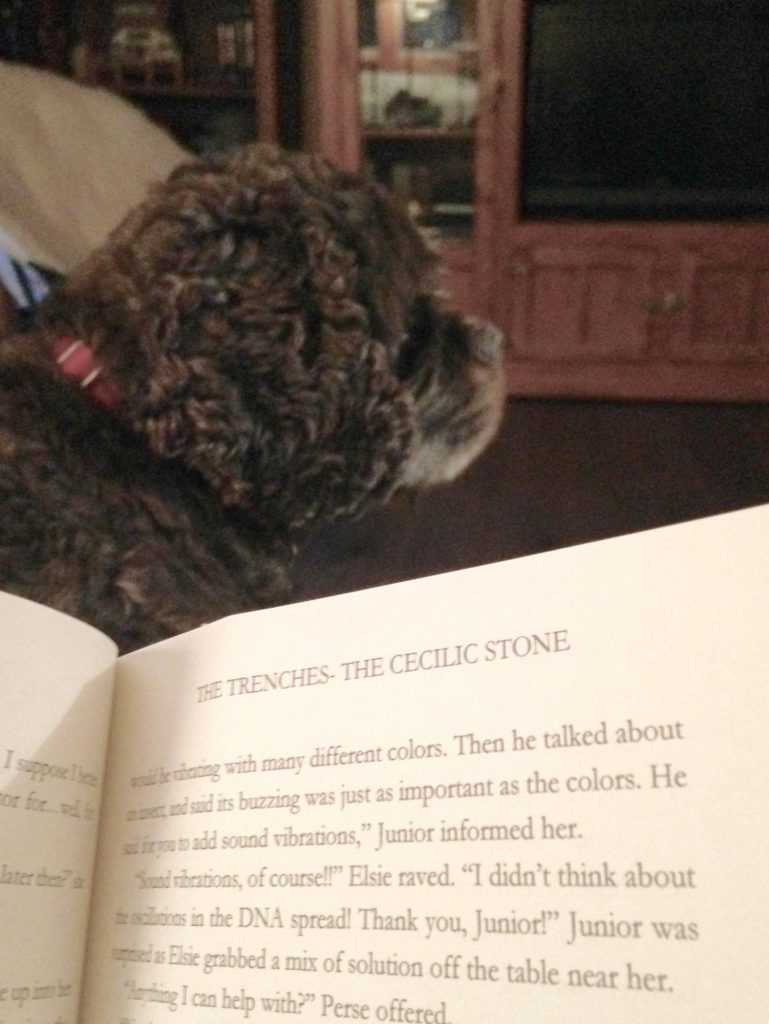 "Old and New" seems to be the theme of my "want to read list" as I delve into new titles while revisiting some old book friends.
The James Herriot series:
For those that don't know, James Herriot was a Yorkshire veterinary who became an internationally known bestselling author. These books are so sweet and entertaining as Herriot recaps his life as a small community vet in the 1950's and some of his larger-than-life clients. I've read all for of James' books,
All Creatures Great and Small, All Things Wise and Wonderful, The Lord God Made Them All
and
All Things Bright and Beautiful,
in my teens. Imagine how excited I was when I found the set of four at
a thrift store
I am looking forward to curling up this winter and getting re-acquainted with a series that made me want to be a veterinarian.
The Trenches | The Cecilic Stone 
by Liz Larson: Liz is a local author and a new one to boot. Her book series The Trenches is total sci-fi (something I typically don't read) and DANG, the one I am reading is GOOD. This young mother of 4 has some mad writing chops so watch for more details on her books. (She writes under the pen name of Hungarian Ow)l.
It's Only Too Late if You Don't Start Now
by Barbara Sher: I adore books that make me a better ME so I am looking forward to digging into this one.  I've been a fan of Barbara Sher's books for years and one of the first books of hers that I was introduced to included 
I Could Do Anything If I Only Knew What It Was: How to Discover What You Really Want and How to Get It
.  She has an awesome way of getting her point across in a direct like-your-mom way while also making you feel like you can take on the world. This latest treasure I scored at, you guessed it, at a thrift store.
Books and Pets to Curl Up With This Fall | Laura and Remy's Picks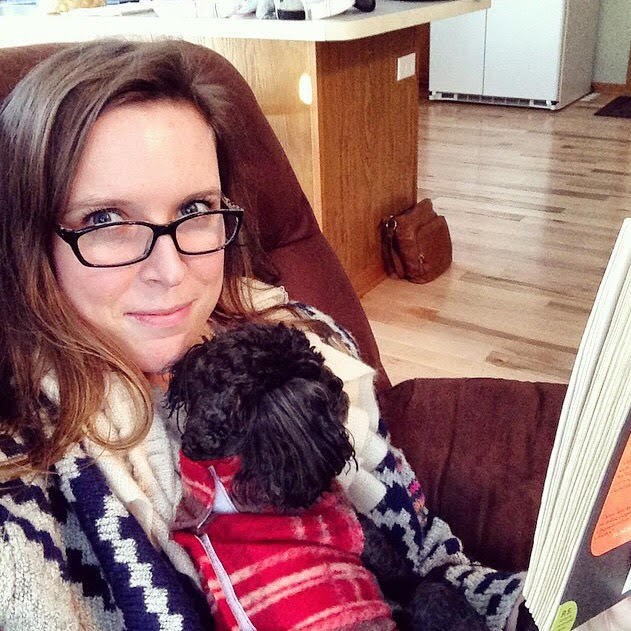 I'm in the thick of motherhood right now with a busy 18th month old son at home, so I've found my reading time dramatically reduced. It's hard for me because I LOVE to read, and nothing is better than a cold day, a warm blanket and a good book.
My preferred genre is fiction with a splash of mystery, love, and humor. I'm also a big fan of series' – I love reading books about the same character, once I feel like we've become friends.
One of my favorite series is written by Minnesota author, Jess Lourey. She's the author of the Murder by Month series; a set of 12 books, one named after and set in each month of the year.
The first book in the series is The Murder by Month Series by Jess Lourey and it continues on from there.
I found them to be so fun and filled with mystery that once I finished one, I couldn't wait to start the next one. They're perfect for a cozy fall book-marathon; the book lover's version of a Netflix binge.
Now, to carve out some time in my mom-schedule so I can dive into them again!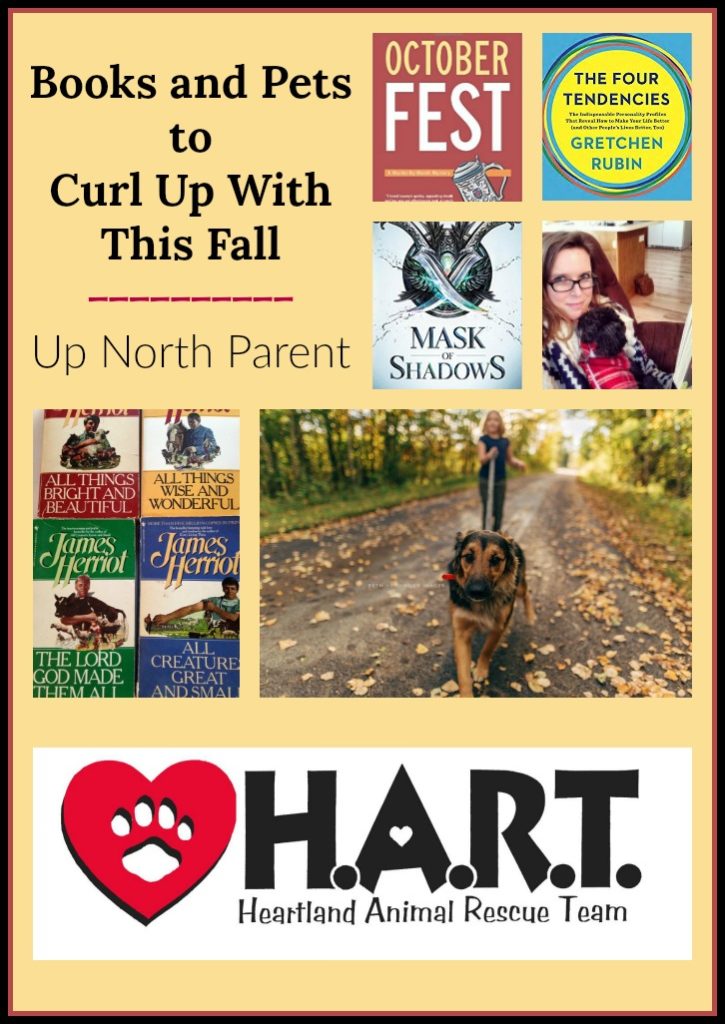 Books and Pets to Curl Up With This Fall | Adopting a Furry Friend from HART
HART's Mission Statement: It is our mission to build a compassionate relationship between people and animals through quality education, sheltering and adoptions. HART is a huge asset to this community and the Up North Parent Team applauds them for their tireless work.
As with any non-profit, the community's support and cooperation is an ongoing need. Whether its toys for the cats, food for the dogs, fostering displaced animals, monetary donations or donations of time, HART could use the support of the BLA and beyond. We noticed this important message on HART's Facebook Page and thought we should pass it along: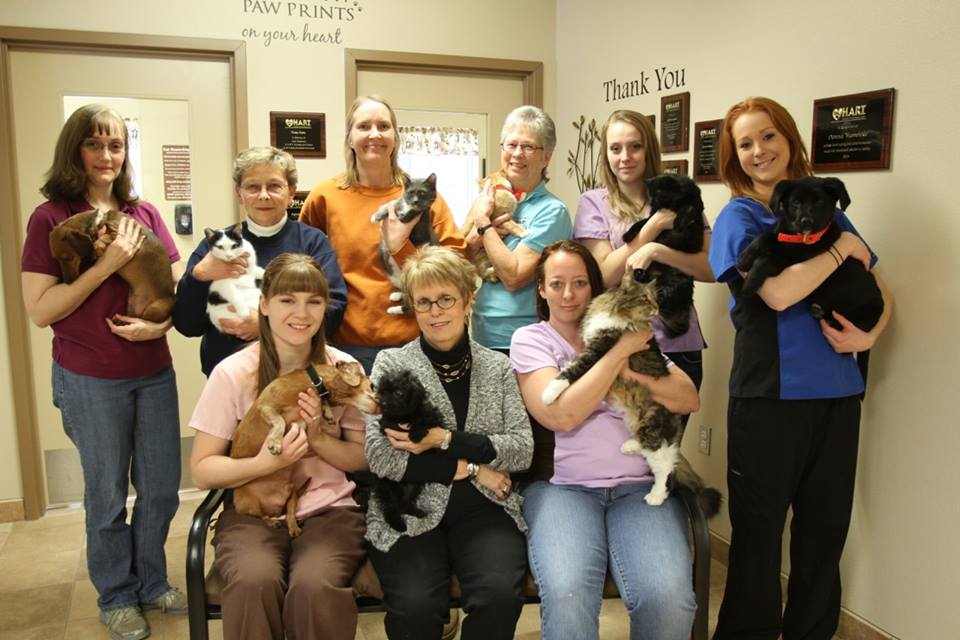 Friends of HART, In the past 6 months HART has been challenged with financial difficulty due to canine influenza and being closed for about 4 w
eeks as well as other financial obligations. I am once again asking for the communities help with caring for the unwanted, stray, neglected animals from the community. If you can donate any amount of money it would be very much appreciated. The animals depend on caring people to help them, You can go to the website hartpets.org and donate, send a check or donate at the shelter. 
Thank you for your continued support and caring. ~Donna Wambeke, HART Executive Director.