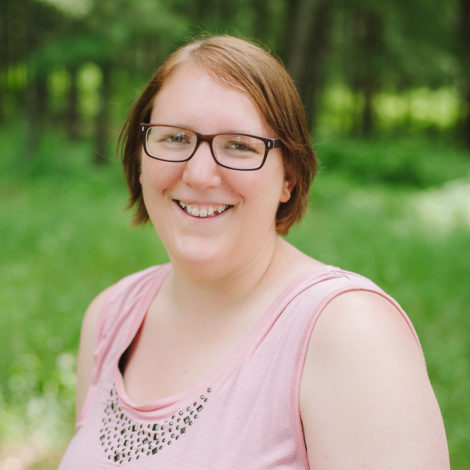 Hello there!
I am Beth Hardinger, one of the three mamas who make up the team behind Up North Parent.
The short version of my bio goes something like this:
I am a single mom, Down syndrome advocate, writer of unpublished YA fiction, hobbyist photographer, planner addict and coffee drinker. I live in the Brainerd Lakes Area with my three daughters. I enjoy fishing with my girls, bacon, re-reading the Harry Potter series and binge-watching Parks & Rec while eating s'mores. I blog at Beth Hardinger Blog.
The longer version of my bio goes like this:
I was born in Winona, MN and moved up north when I was twelve. I have a younger sister who has two children and a younger brother who is a cancer survivor and has a dog named Sadie (that's a story for another day!) My kids are my life – it's all I've done since Lauren was born in 2007 – mothering.
Lauren was born on a cold winter day, a week before her due date because I had dangerously high blood pressure. I knew a few hours after she was born that she had Down syndrome. It was a really scary time, especially for a new mom in a state without family, so I packed her up at two months old and moved back home with my parents. They were so excited to be with her and help her grow.
Lauren absolutely loves Disney Junior, especially Doc McStuffins and Elena of Avalor. She likes to read and play Toca Boca apps on her iPad. She also prefers staying at grandma's and baking vs. going fishing with Avery, Papa, Uncle Rob and Hannah.
Eighteen months later, Avery was born. Fun fact: Harry Potter was also born on July 31. Lauren and Avery didn't get along, as siblings do, but I had a really hard time with post-partum depression, so that made all the little worries and problems that much worse. Avery loves fishing with her Papa, playing with Sadie the dog, and putting worms on hooks.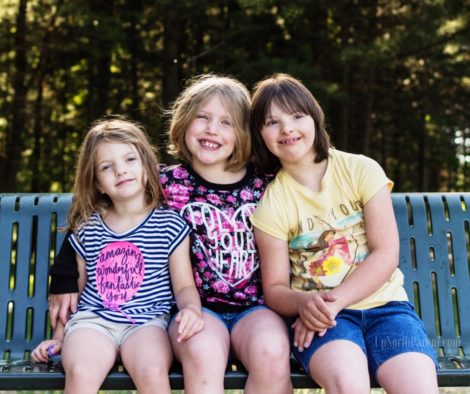 Hannah was my only breast-fed baby, so that was an adjustment. She was born just after the New Year in 2014. We kept it up through several moves and many appointments and challenges – almost three years. She loves to do whatever her sisters are doing (even when it's naughty) and can't wait to go to school in the fall.
As for me, I like the simple things in life – kicking back by a bonfire roasting marshmallows, reading Harry Potter for the hundredth time and writing young adult paranormal romance novels (that so far haven't been seen by anyone but me). I have been blogging since 2009, though those blogs are long gone. I mostly blog now to document my kids' lives, since my memory isn't getting any better. I sometimes scrapbook digitally, I like taking photos of my kids and flowers, and I am obsessed with Starbucks Iced White Chocolate Mochas and InkWell Press planners. You can find me on Facebook, Twitter, and Instagram.