**These posts often contain affiliate links. Please see our disclosure policy for details.**
There are many things as synonymous with childhood as a good bedtime story.
I'm not sure what your house looks like at bedtime, but my toddler son insists that we read at least a half-dozen books every night before he goes to bed.
I'm a firm believer in the importance of books in a kid's life, and I also think books make some of the best gifts around. For every occasion, there's a book for that!
In honor of our love for books and our love for Minnesota, we've rounded up 10 awesome childrens books with a Minnesota theme. These would make awesome gifts for the Minnesota kids in your life!
The Ultimate Minnesota Kids Book Gift Guide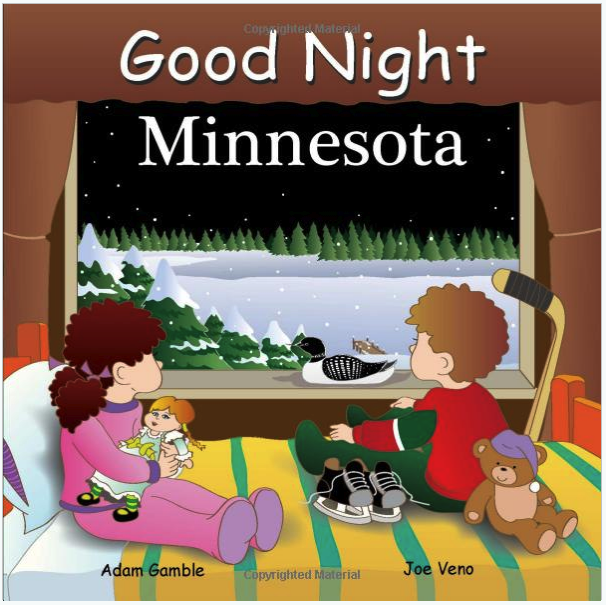 Good Night Minnesota – A sweet bedtime book that says good night to our favorite place: Minnesota!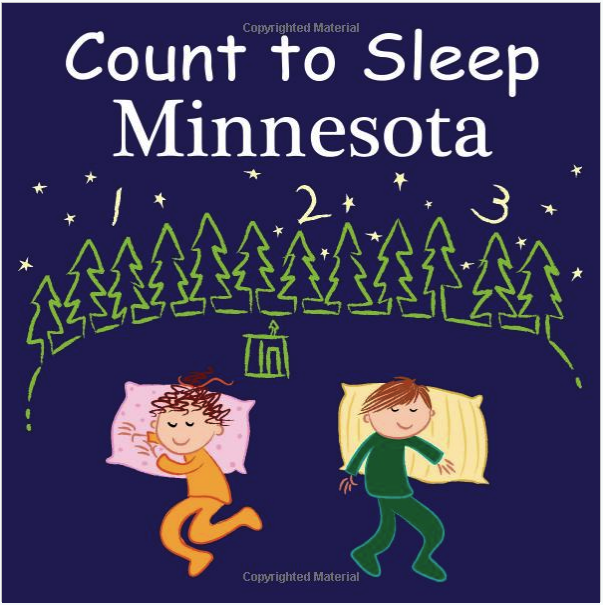 Count to Sleep Minnesota – Another Minnesota bedtime book, this time counting to sleep!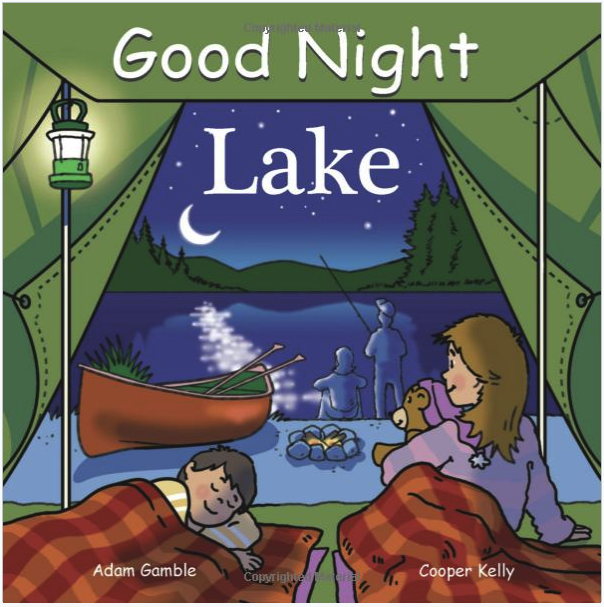 Good Night Lake – While this isn't a specifically Minnesotan book, it's about lakes and well… we know we have our fair share of those in the Land of 10,000 Lakes!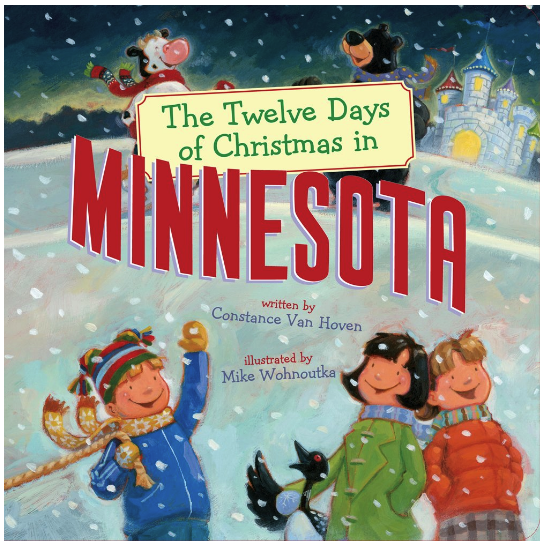 Twelve Days of Christmas in Minnesota – We have this book, and it's a hilarious play on the traditional twelve days of Christmas song. Raleigh loves it and it helped him learn to count!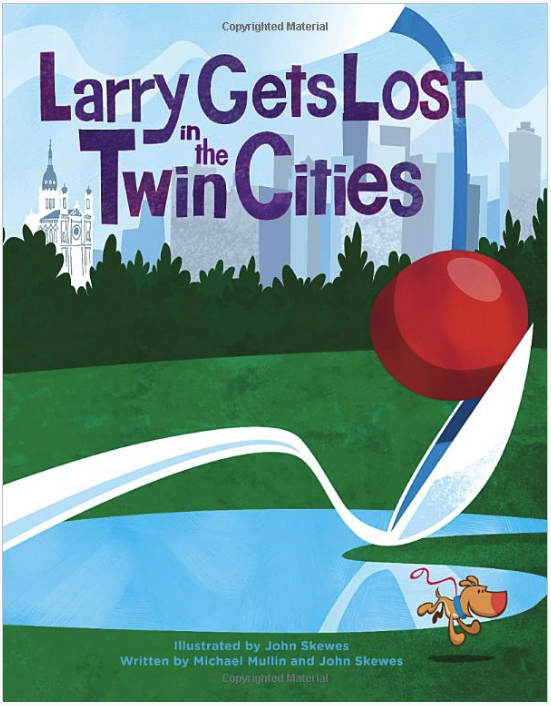 Larry Gets Lost in the Twin Cities – A cute book set in the Twin Cities!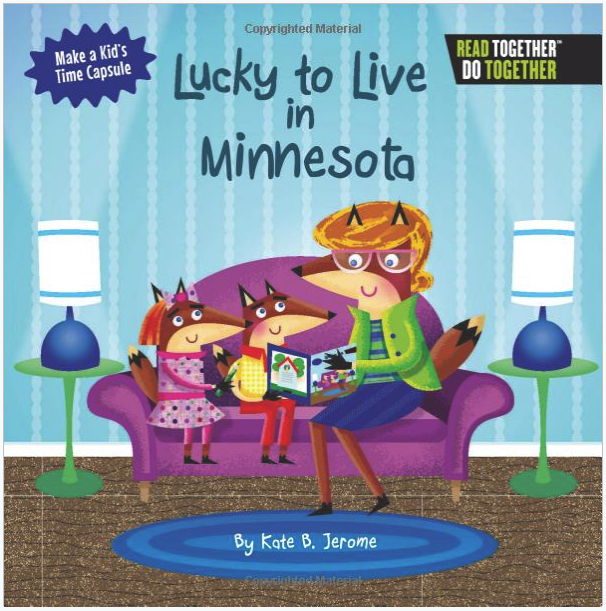 Lucky to Live in Minnesota – We sure are lucky to live in Minnesota, aren't we??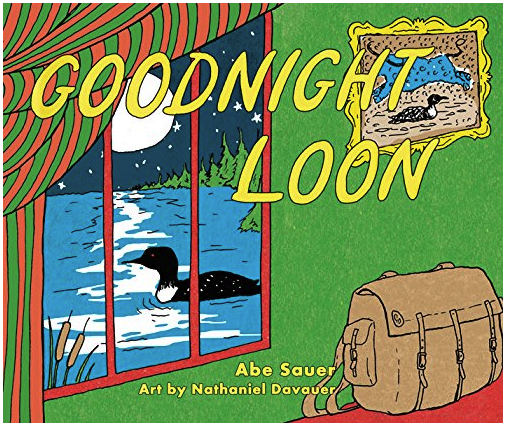 Goodnight Loon – This is another fun variation of a beloved classic. Goodnight Loon is full of things that Minnesotans will find funny!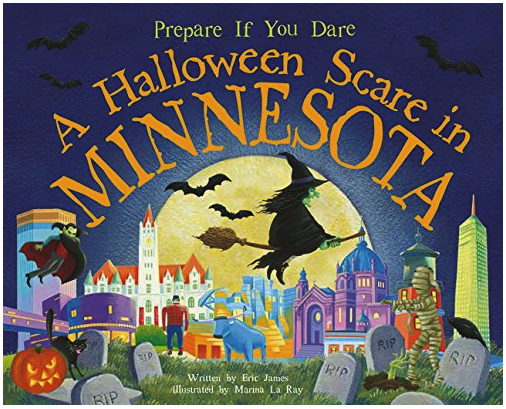 A Halloween Scare in Minnesota – This book is Halloween themed, but it's another great Minnesota story with awesome illustrations.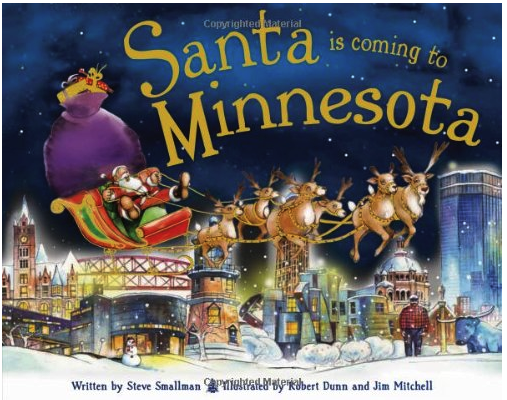 Santa is Coming to Minnesota – These last two books have Santa coming to Minnesota!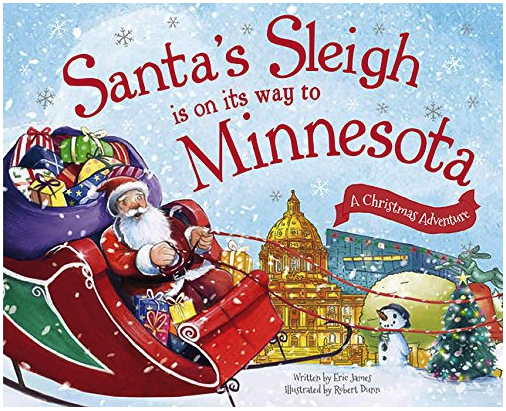 Santa's Sleigh Is On It's Way to Minnesota – Another book about Santa coming to visit Minnesota! We're ready for you, Santa!
– – – – –
If you've got a Minnesota kid on your gift list, they will love one (or all!) of these Minnesota-inspired children's books!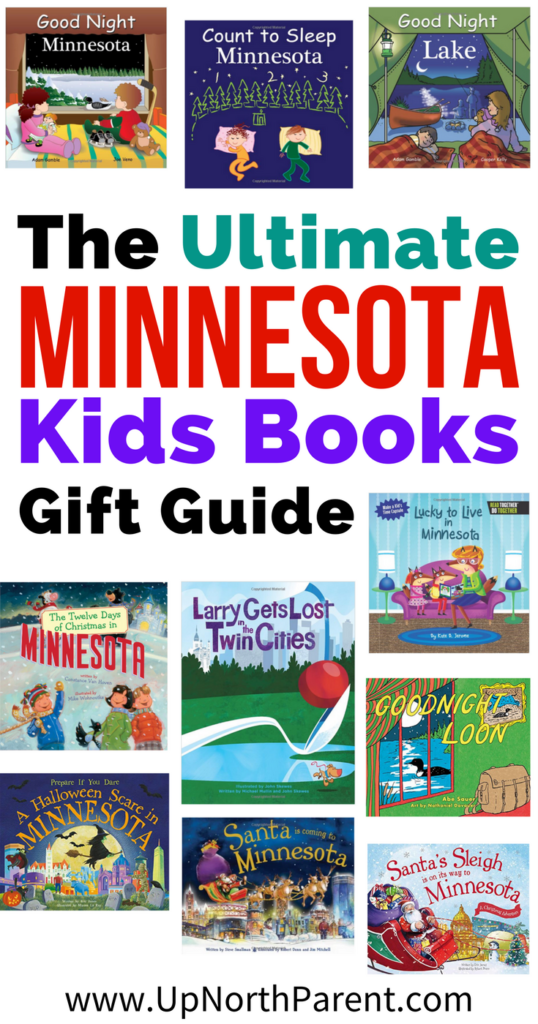 ---
Laura is a motherhood blogger and photographer from the Brainerd Lakes Area in Minnesota. Her mission is to seek joy in the midst of motherhood, and encourage other mamas to do the same. She is married to her high school sweetheart, Matt, a mama to their firstborn son, Raleigh, and a dog-mama to their feisty 6lb toy poodle, Remy. She spends her days chasing after them, while daydreaming about naps, crafts, and donuts with sprinkles. She writes at www.lauraradniecki.com.