**These posts often contain affiliate links. Please see our disclosure policy for details.**
Anyone who knows me (Becky) knows that adult coloring is something I truly adore.
It's a form of relaxation that is portable, doable, and never fails to help me "power down" after an intense day.
And honestly, I'm kinda picky about what I want to spend my time coloring. So when I stumble upon a fresh new coloring project, I admit, it makes my heart sing!
Lately, as I navigate my 6th year as Project Manager for the global non-profit MulticulturalChildrensBookDay.com, I've been thrilled to discover a fresh new load of coloring books for kids and tweens that also reflect the beautifully diverse world we live in.
And they are all books I would gladly spend time coloring in!
Diverse Coloring Books for Kids and Tweens
Imagine my giddiness when I saw this amazing project that was not only from a Minnesota mompreneur, but one that addresses the frustration many moms with daughters feel when it comes to the non-accurate stereotypes in dolls, books, and movies.
Minneapolis resident Terri Birnbaum's The RealGirls Revolution was created out of her frustration that modern dolls and princesses didn't reflect the diversity and uniqueness that makes women beautiful in all shapes and sizes. Cofounded with her tween and teen daughters, Terri enlisted the help of talented artists to create visual alternatives to stereotyped princesses and dolls.
Within the pages of RealGirls is the work of these talented artists: Alexandra Doty, Bohrha Yoon, Brianna Verser, Christopher Harrison, Jessica Wen, Ji Un Kim, KB Lor, Kia Vang, Lara Fuentes, Liza Goncharova, Lucy Bixby, Magdalena Szymaniec, Michael Maley, Paige Miller, Rachel Beenken, Ricardo Grijalva, Tara Sullivan, Yasmine Nur, and Yolei Yang.
These dedicated artists used the opportunity to invest their artwork with visual messages addressing things that were important to them like, socioeconomic concerns, education, and cultural identity. One artist created a girl with a huge smile, understated clothing, and books in her arms, another created a girl wearing a traditional, culturally-specific scarf. These are just two examples of how artists chose to communicate pride in education and cultural identity.
The result was far more than "just" a coloring book. It was an epic testimony to pursuing a dream while helping young women realize what a treasure they are.
Five Nations: Flora, Fabric, and Fauna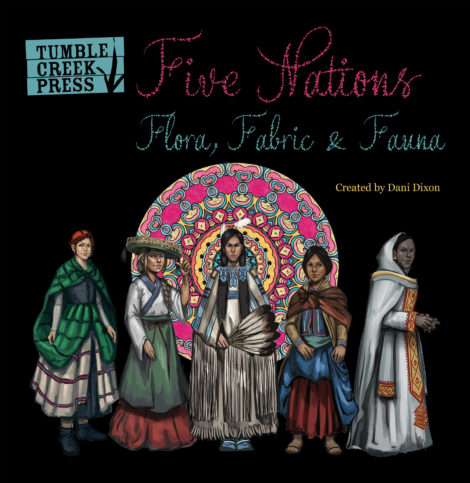 Author Dani Dixon has a cool middle-grade medieval fantasy about five princesses from different countries who are the Ambassadors of Peace.
The 90-page coloring book Five Nations: Flora, Fabric, and Fauna explores the Five Nations with 90 pages of native flowers, mandalas, and indigenous animals to color, plus the Princess Ambassador from each Nation!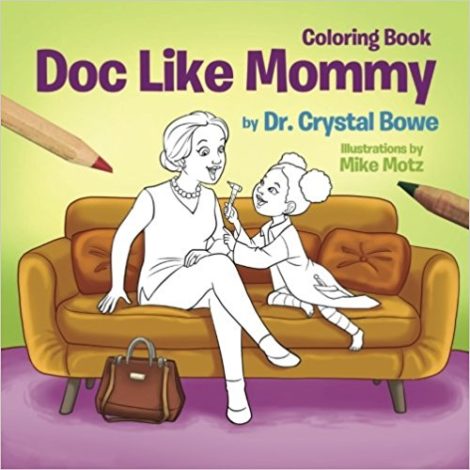 For her "colorable" picture book Doc Like Mommy Coloring Book, Dr.Crystal Bowe tapped her real-life experiences as a physician and her loving relationship with her daughter.
Dr. Bowe's picture book Doc, Like Mommy,  along with the companion coloring book, is a testament to her goals and dreams in the world of medicine that she is also modeling to her 2 children.
Dr. Crystal's mission is to show readers of all ages that women can have it all. Her lovely book was inspired by her kids to see a diverse and inclusive world where books are windows into the world.
C is for Chickasaw Coloring Book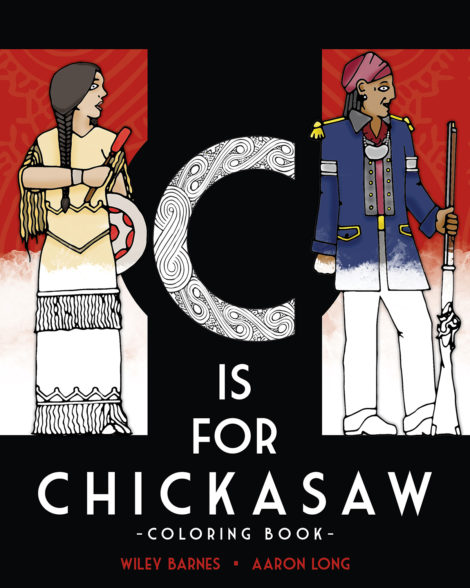 A companion to the award-winning children's book, C is for Chickasaw by Wiley Barnes, the C is for Chickasaw Coloring Book provides the opportunity for you to create your own Southeastern Native American art!
Unique illustrations familiarize children of all ages with this style of art and reflect the history, culture, and language of the Chickasaw people.
When paired with the C is for Chickasaw children's book and app, this coloring book can be used as a supplemental learning tool, providing additional activities and a springboard for further discussion about Chickasaw culture and language.
Pack-N-Go Girls Color Your World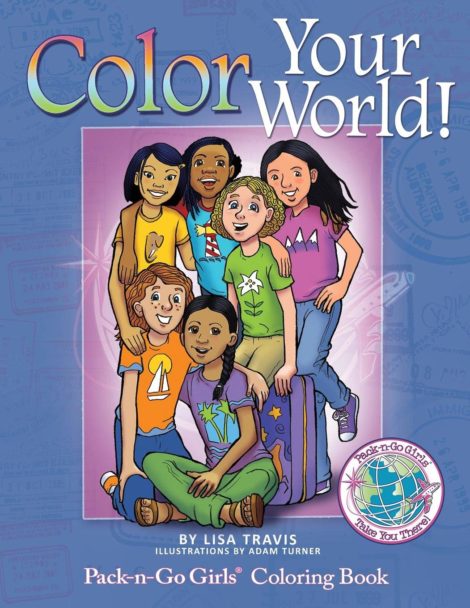 The Pack-n-Go Girls (PNGG) series of books has been a favorite of mine for the last six years. These easy reader chapter books are filled with feisty girls who travel the world solving mysteries and learning the value of things like friendship, empathy, kindness, and honesty.
Now, the PNGG family has hopped on board the's newest offering is the Color Your World Pack-n-Go Girls coloring book!
This coloring book takes your young artist to Austria, Brazil, Mexico, and Thailand along with the Pack-n-Go Girls.
With 70 pages filled with entertaining activities and engaging illustrations to color, it's the perfect way to keep busy in a car, on a train, on a plane, or just out to dinner. So grab your crayons and join the adventure around the world with Pack-n-Go Girls!
About Multicultural Children's Book Day
Our mission is to raise awareness of the ongoing need to include kids' books that celebrate diversity in home and school bookshelves while also working diligently to get more of these types of books into the hands of young readers, parents and educators.