**These posts often contain affiliate links. Please see our disclosure policy for details.**
Raise your hand if you can't believe it's nearly the end of August!
(Everyone in the entire state raises their hand…)
I can hardly believe it either. I KNOW I say this every year, and I likely will keep saying it for the rest of my life, but seriously. Time is flying by.
As summer comes to a close, I've been reflecting on the last three months. Every time I open my fridge door, I see the "Summer Bucket List 2017" checklist that I taped to the door at the end of May. I think back over the memories we made this summer, and what we accomplished. It's been a great season.
This Summer vs Last Summer
Last summer, my son Raleigh was a young infant. I'm not sure when babies stop being considered a "newborn" but he turned 8 weeks old on Memorial Day Weekend 2016. He was a smiling, laughing, rolling baby last year.
This summer? He's a 17-month-old toddler. He can run, climb and talk. He's my first baby so I don't have much to compare him to, but his vocabulary leaves me speechless at times. This is no baby in front of me anymore. This is a little boy.
For obvious reasons, our summer this year has been a lot different than last year. Not necessarily better or worse; just different.
Actually, I do think it's been a lot more fun this year.
This year, we've been able to watch Raleigh observe the world around him in a way we couldn't last year. He is interacting with things, investigating with curiosity. He picks leaves, digs in the dirt, wades into the water, pokes at bugs, sticks his fingers into ant hills, drops rocks into holes in trees, and points out every plane, train, and tractor he hears.
We just watch, fascinated.
Sure, this boy of ours tries our patience dramatically as he begins to test his boundaries more and vocalizes his anger in loud ways. He exhausts us with his energy and short attention span.
But really, we are smitten.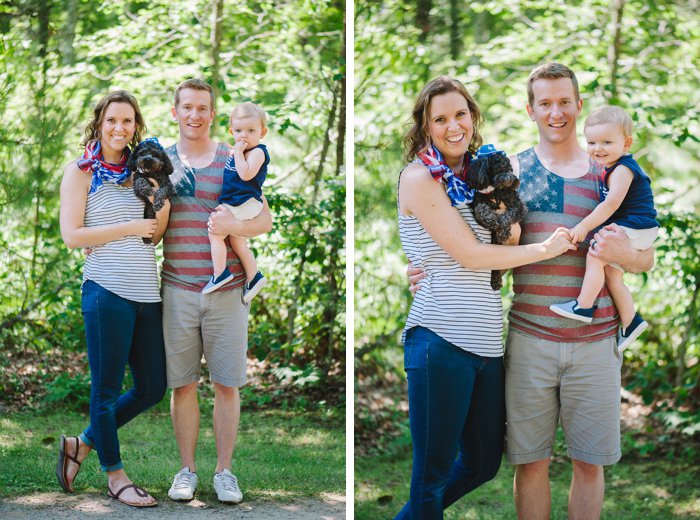 When the Summer Bucket List Turns to Fall
This summer, we didn't check off a lot of the things on our bucket list (like seeing the Northern Lights or a Meteor Shower), but we've had one heck of a summer.
We ate at a restaurant on the lake (several times) and marveled at the beautiful Minnesota scenery. We went to the beach and took Raleigh swimming. We picked berries (Raleigh squashed them in his hand) and had several Tailgate Picnics as a family. We also ate Dairy Queen often and went through the drive through more times than we care to admit.
My little family has had a wonderful summer, and for that, we are grateful.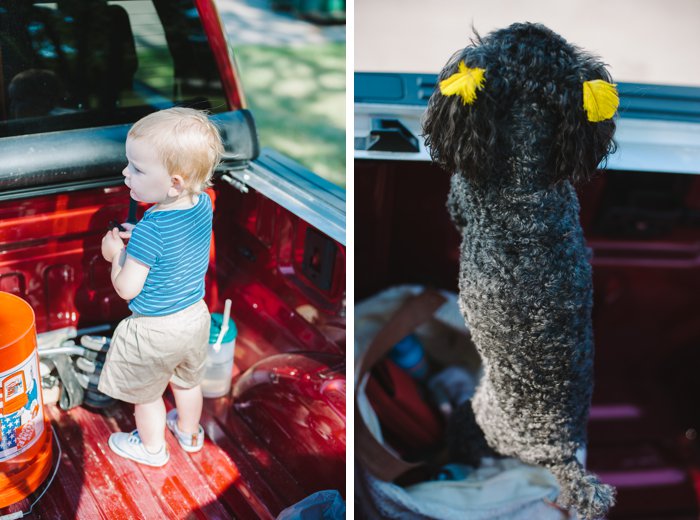 Making Our Fall Bucket List
Now, it's time to consider what to put on a Fall Bucket List.
Some of the items that didn't get done this summer can be pushed to fall, like taking a family bike ride. (I took Raleigh biking with my mom, but Matt didn't go along.)
Some of them will have to wait until next summer, like taking Raleigh to the 4th of July parade.
Our Fall Bucket List will also include seasonal things like carving pumpkins and trick-or-treating. I'm currently debating our Halloween costume choices, now that we have a kid old enough to trick-or-treat, and cousins in town to go with!
It's going to be a memorable season, I can already tell!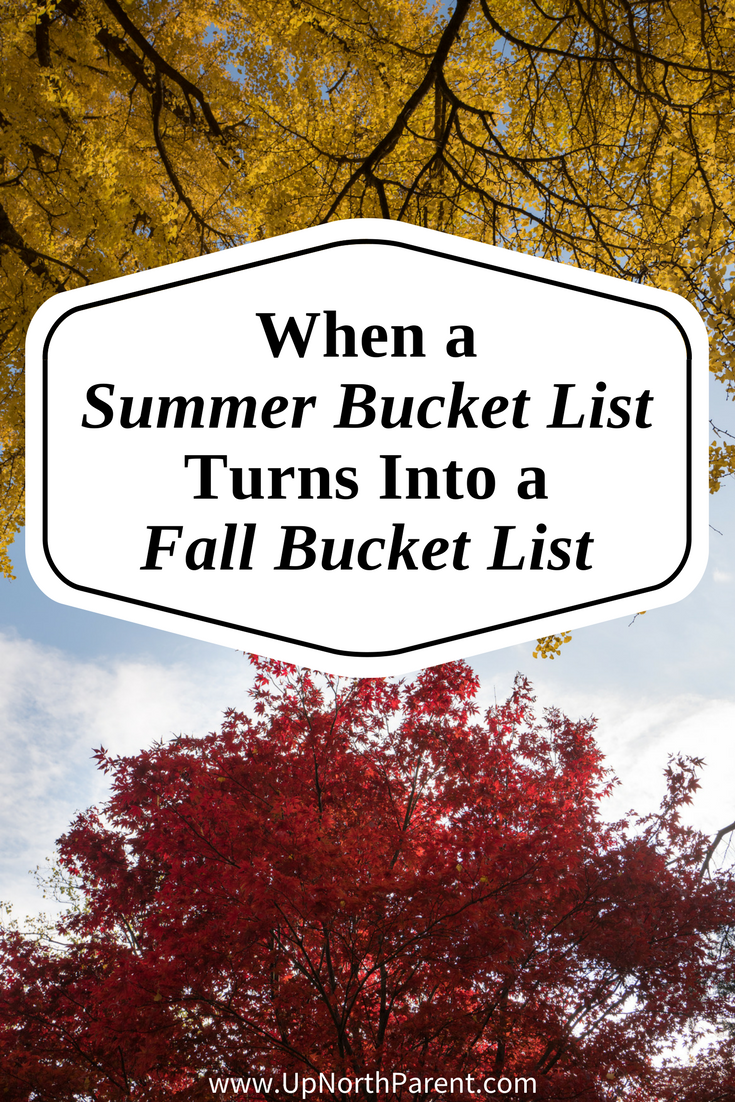 ---
Laura is a motherhood blogger and photographer from the Brainerd Lakes Area in Minnesota. Her mission is to seek joy in the midst of motherhood and encourage other mamas to do the same. She is married to her high school sweetheart, Matt, a mama to their firstborn son, Raleigh, and a dog-mama to their feisty 6lb toy poodle, Remy. She spends her days chasing after them while daydreaming about naps, crafts, and donuts with sprinkles. She writes at www.lauraradniecki.com.