**These posts often contain affiliate links. Please see our disclosure policy for details.**
The joys and sorrows of my kids heading back to school are many.
After navigating and surviving nine years of "First Days of School," I know what to expect when school in the Brainerd Lakes Area starts back up.
Kinda. 
I don't know this for sure, but highly suspect that parents all over my community (myself included) did a Happy Dance of Glee while secretly cracking open a bottle of celebratory wine after their youngsters boarded the big yellow bus to commence nine months of learning.
The kids however, had a permanently plastered look of disdain on their little kissers because their ninety-day reign of being couch-slugs and eating-machines had officially ended.
The reality is that I really do have mixed feelings about my kids heading back to school. Part of me wants to roll on the floor of my now quiet living room shrieking, "I'm FREEEEEEE," but another part of me feels sad that yet another season of fun is over.
Basically, my POV is that there are "upsides" and "downsides to the fact that yet another summer has drawn to a close.
The Joys and Sorrows of Kids Heading Back to School
Goodbye Flexibility and Hello Schedules
Downside of Back to School: The "lazy slowness" of summer is pure heaven for a mom who works from home. I purposely shift my working schedule around these non-hurried days of sun and fun to include sleeping in and impromptu adventures. On a day when no one has to be anywhere, that lazy slowness is especially delightful.
Upside of Back to School: Structure is good. Though we all appreciate the laid back pace, by month #2 of 3, everyone begins to get restless and on each other's nerves. Schedules also tend to get a little too lax and we will find ourselves eating "brunch" or "very early lunch" every day because we all stayed up until unspeakable hours of the night. Getting back into a routine may take a few days, but kids thrive on knowing what's next on a consistent basis.
The Spontaneity of Adventuring comes to a Close (for a while)
Downside: Our adventures are limited to the weekends. No more spontaneous road trips, week day (when it's not as "people-y") visits to State Park or non-rushed trips to a friend's house.  With school starting, our fun needs to be more planned and purposeful and are subject to fluctuating autumn temps and the amount of miles we can travel in a day.
Upside: There will be new adventures-a different kind. My soon-to-be 6th grader will (hopefully) come home after the first day of school chattering with excitement about Band, new classmates and a cool new teacher. My ninth-grader is navigating a whole new school, classes, friends and interests as well. I encouraged both of my kids to sign up for something after-school-related because these new adventures and challenges lead to new friends and experiences; all of which are woven into the fabric of the school year memory-making.
P.S. Another upside is that mama is TIRED from all the summertime fun. I need a break and time to veg in a chair with a book.
Cooking and Eating Habits Shift
Downside: The beginning of school will put a damper on the routine of cooking hearty meals for the fam. This summer, my 11 year-old mastered the art of making mac-n-cheese and can even operate an oven without us fearing she will blow up the house. But now that school is back in session, it's brown bag lunches and crock pot suppers.
P.S. I loathe packing lunches.
Upside: Our 14 year-old became a "workin' man" this summer and I have to admit I missed his constant prowling around the house for something to eat. There are definite downsides to having someone who is 6 feet tall and 165 pounds always rummaging around for food like a demented raccoon, but now that summer is over and school is on…I actually get to see the Big Lug more. #Winning!
Quality Time Together
Downside: With school starting, I will have less time with my kids.
Upside: With school starting, I will have less time with the kids. Don't get me wrong, I LOVE my kids, but as someone who works 100% from home, I am more than a little "over" being the Entertainment Committee and Head Referee who needs to field a steady stream of "I'm bored" or "Jake is hogging the gecko" complaints.
Upside #2: I get the gecko all to myself from 8a.m.-3p.m. #bonus
 
Return of the Dreaded Homework
Downside: The No Homework glory days are over.
Upside: Wait…let me think….NOPE. There's NO upside to homework.
The Reality of the 2017/2018 School Year
Downside of Back to School: It means we are all getting older.  A brand new school year marks a milestone of the advancement to a new grade and a new level of maturity. It also means that life is marching forward a little too fast for this mom's liking.
Upside of Back to School: It means we are all getting older. Older doesn't mean "less," "depleted" or "diminished." It simply means we are navigating this journey of life together and every year brings new changes, more wisdom, more patience and more chances to do different things as a family.
The Season of Parenthood goes by so fast. Don't wish your children's years away.
Embrace every bruise, heartbreak, frustration, lost mitten, missed school bus, lost homework and parent/teacher conference as just another piece in the Giant Puzzle known as Parenthood.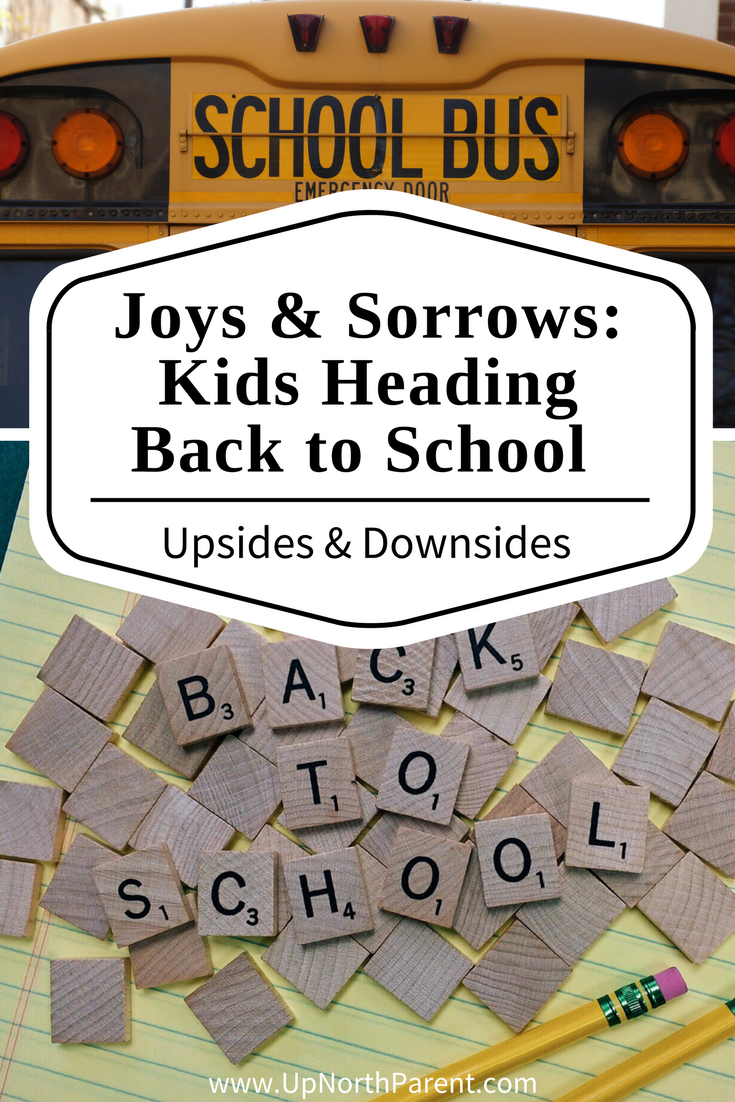 ---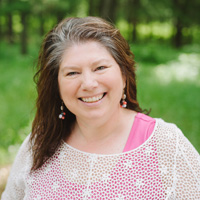 Becky is an "old-ish" mom of "young-ish" kids who thinks bacon is the world's most perfect food. She is a veteran blogger, freelance writer, virtual assistant and project manager for the non-profit children's literacy event, Multicultural Children's Book Day. She is also a proud mom to her amazing 11 year-old daughter Sara and 14 year-old son Jake. Parenting a tween and a teen is a challenge, but she truly believes that being a mom is the Best.Thing.Ever. When she is not hiking (#plussizehiker), reading, selling on eBay, playing with her pets or working on a story for the various magazines she writes for, you can find her on her main blog, Franticmommy. Connect with Becky on Mom Squad Central or on social media: Twitter, Pinterest, Instagram and Facebook!