**These posts often contain affiliate links. Please see our disclosure policy for details.**
Last week, I shared some tips on how to transition your child with special needs back into the school routine. Today it's all about the preschooler!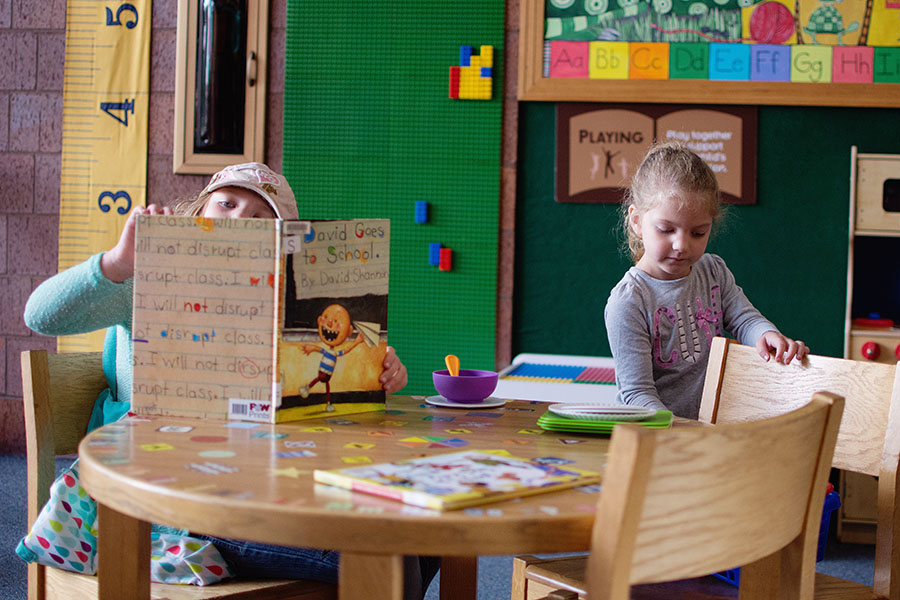 It's back to school season. In our family, that means Hannah gets to go too. She's three and a half, with a January birthday, so kindergarten is still a few years off. I've been discussing school with her for a few months and she seems really excited, but she still really doesn't have a clue what school is like. She thinks that I will be there with her, or her sisters will be in the same room. She already filled her backpack with her supplies: her iPad (she said she won't share that) some little toys, a granola bar and fruit snacks. She did say she would share the fruit snacks with friends! To make things a little easier on her – and me! – I've been getting her ready to be away from home. Hannah starts school a week after the big kids do.
A Week Before
Start earlier bed times – My kids go to bed around 9 pm in the summers but when August rolls around we transition to 7:30-8 pm bedtimes. Our bedtime routine is brush teeth, read books and (much to my delight!) a few minutes of rocking her before she snuggles in her own bed.
I also took her to her preschool so she could look around for a few minutes. She didn't make it past the lobby because they had countless puzzles to do – her favorite! Hannah and I get to meet her teacher next Friday and she's so excited.
The Night Before
Let your child choose her own outfit – a tradition I've had with my kids since Lauren was in preschool is that I take them to the store so they can each get one new outfit for the first day of school – shirt and shorts/pants. I also buy them new socks, because I don't let them wear sandals to school.
Pack her backpack – I'm obviously not letting her bring her iPad to school and little toys aren't usually allowed. Hopefully, she'll cooperate with me. If your child isn't quite potty-trained – or even if they are – send an extra outfit, in case of accidents.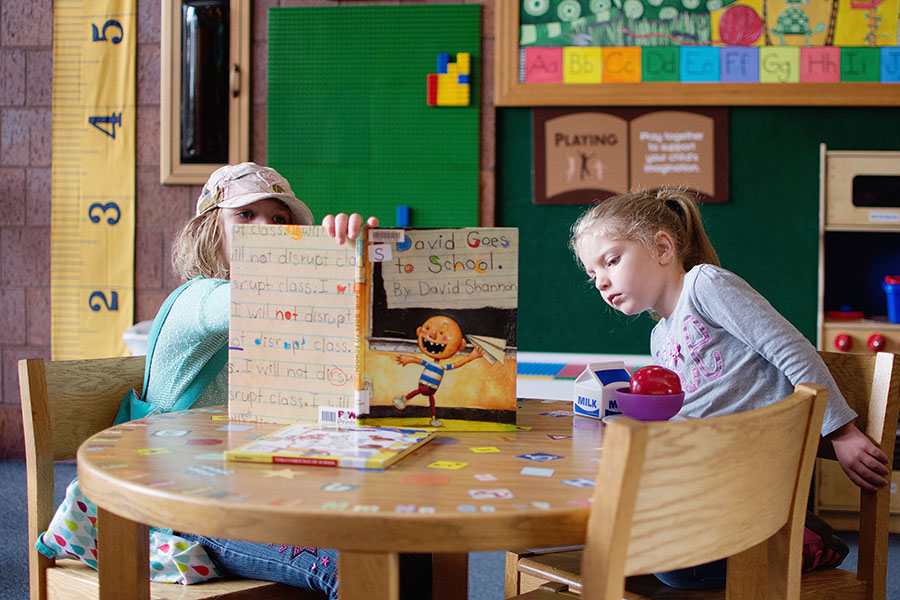 Read some books about preschool – I found these at our local library, but I usually buy each child a book about their new grade. I checked out the following three (and we also read some others while at the library):
First Day of School
Be excited and positive!
Get up a little early to make sure everything gets done. My kids hate sleeping in, but on school days, I pretty much have to drag them out of bed. I like to get them up fifteen minutes earlier on the first day, just in case.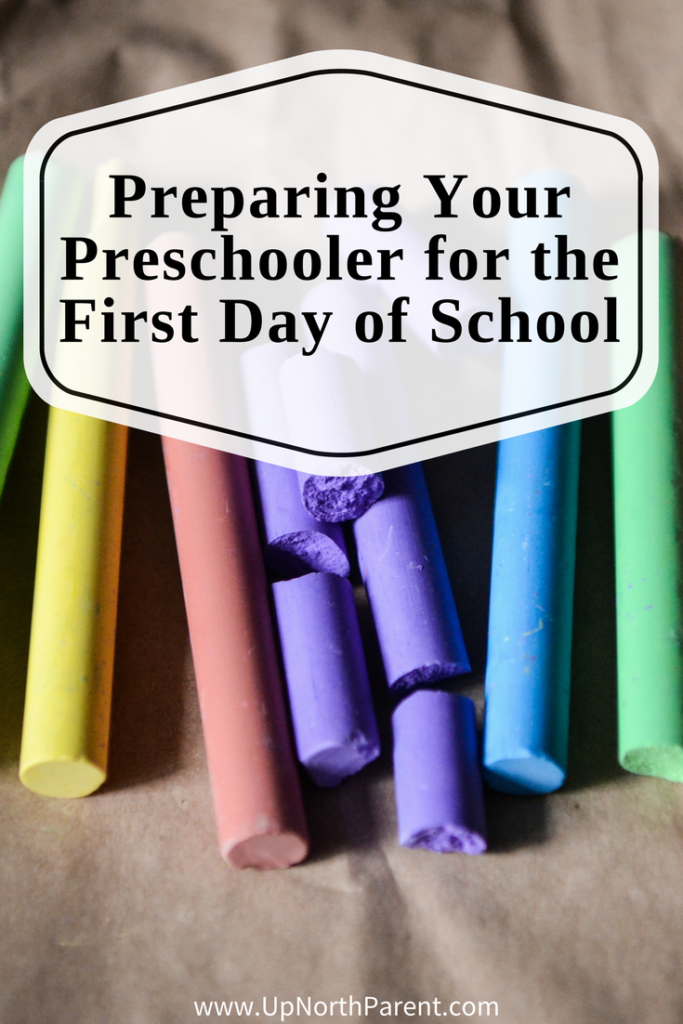 ---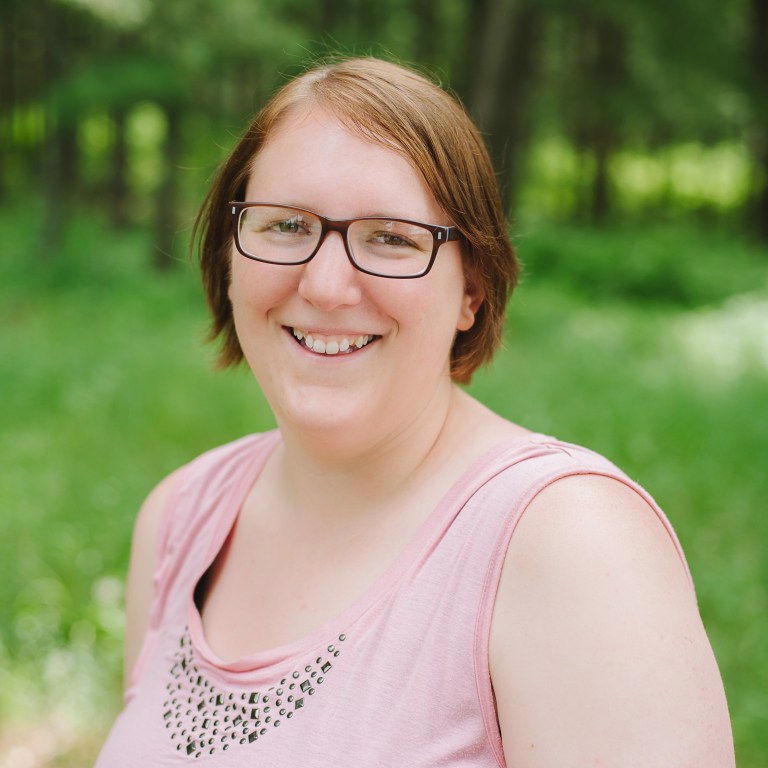 Beth is a single mom, Down syndrome advocate, writer of unpublished YA fiction, hobbyist photographer, planner addict and coffee drinker. She lives in the Brainerd Lakes Area with her three daughters. She enjoys fishing with her girls, bacon, re-reading the Harry Potter series and binge-watching Parks & Rec while eating s'mores. She writes at Beth Hardinger Blog.