**These posts often contain affiliate links. Please see our disclosure policy for details.**
Summer is unfortunately winding down and the frenzy of back-to-school prep is in full swing. I would venture to guess that most parents view this time of year with mixed emotions.
I am one of those parents.
I love the slow freedom of summer and the chance to spontaneously pack up, hit the road and have adventures. But I also crave the predictability of structured school days though I am NOT looking forward to homework and friend-drama. My kids are pretty far past the First Day of School jitters, but I am sure there are still some nerves involved. I think no matter what age your child is, those first few days of a new school year are bound to include some apprehension.
Lucky for us there is a plethora of kids' books available to help parents and students take the edge off of first day worries. From preschool to middle school, here are some of my top picks for Back To School Books that will help your kids feel braver:
Back To School Books for Preschoolers and Kindergarteners
The Kissing Hand: This books made me bawl like a newborn the first I read it (and used it) on our son Jake (who is now a 6-foot-tall 14 year-old). LOVE the sweetness and simplicity behind helping kids remember that mom and dad are never far away when they are in school.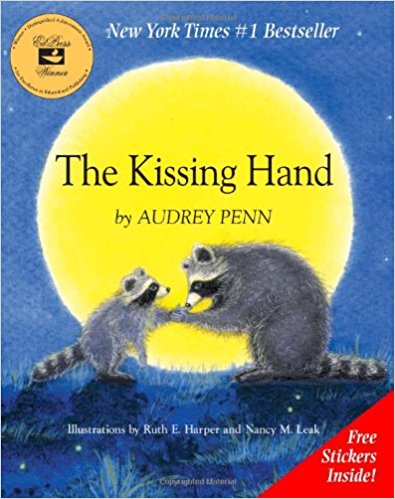 School is starting in the forest, but Chester Raccoon does not want to go. To help ease Chester's fears, Mrs. Raccoon shares a family secret called the Kissing Hand to give him the reassurance of her love any time his world feels a little scary. Since its first publication in 1993, this heartwarming book has become a children's classic that has touched the lives of millions of children and their parents, especially at times of separation, whether starting school, entering daycare, or going to camp. It is widely used by kindergarten teachers on the first day of school. Stickers at the back will help children and their parents keep their Kissing Hand alive.
Miss Bindergarten Gets Ready for Kindergarten: This book was a favorite for both of my kids! All of the characters in the book are animals and its pretty comical how the author makes the verse rhyme while also accurately nailing getting-ready-for-school kid quirks.
It's the first day of kindergarten and Miss Bindergarten is hard at work getting the classroom ready for her twenty-six new students. Meanwhile, Adam Krupp wakes up, Brenda Heath brushes her teeth, and Christopher Beaker finds his sneaker. Miss Bindergarten puts the finishing touches on the room just in time, and the students arrive. Now the fun can begin!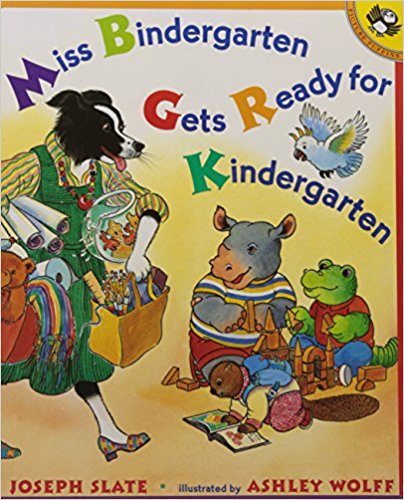 It's Back To School We Go!: First Day Stories from Around The World: I love the diverse perspective of showing kids what first days of school are like around the world and how, even though another student is on another continent, they might be just as nervous as you. It's Back to School We Go!: First Day Stories from Around the World rounds up 11 first-day-of-school tales.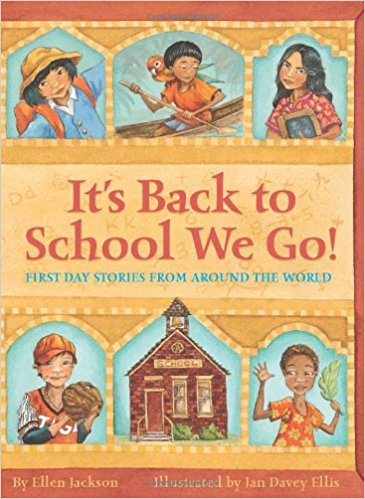 Back To School Books for Elementary Ages
Horus's Horrible Day (First Graders From Mars: Episode #01): This was the book my kids loved from the whole First Graders from Mars series and it still cracks me up. Horus has a crappy day of First Grade and begins to sorely miss Martiangarten (kindergarten). Nothing seems to go right, his lunch sucks, the mean girl in the class picks on him and he needs to get used to skipping nap time and doing his arithmetic in his head.  Just when he vows to "never go back" an unlikely friend changes his mind…for one more day anyway. LOVE this book!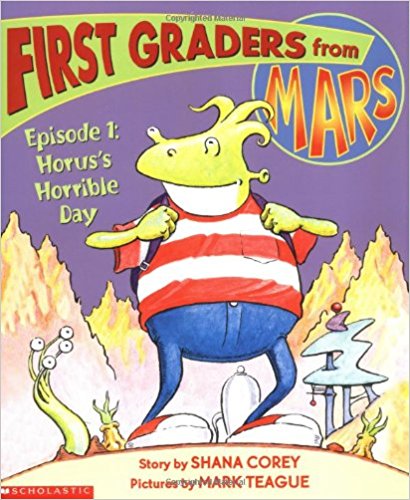 Get Ready for Second Grade, Amber Brown: Amber Brown is excited to be starting second grade–and a little nervous, too. But Amber Brown decides she's ready for whatever happens, and second grade had better be ready for Amber Brown!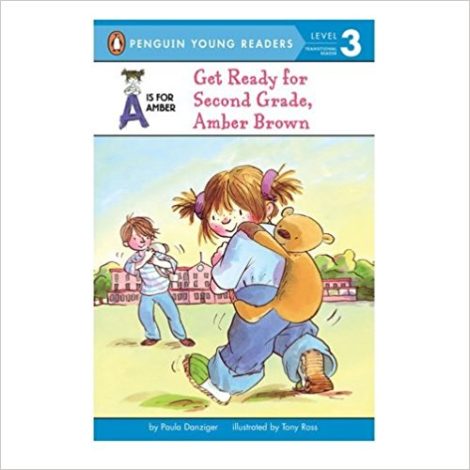 My buddy Leanna from All Done Monkey has an awesome list of Children's Books About Being Brave. Let's face it, for some kids (like my daughter) going back to school IS an act of bravery. Leanna's list has some excellent book ideas, especially the Mystery of the Min-Min Lights. The whole Pack-n-Go Girls series is amazing.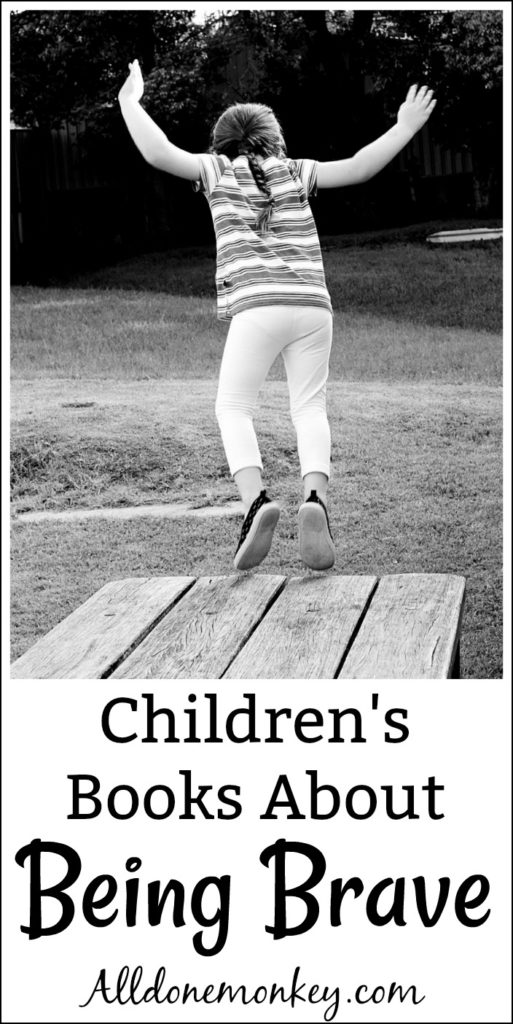 Back To School Books for Middle Schoolers
A Teaspoon of Courage for Kids by Bradley Trevor Greive: Encouragement and inspiration are plentiful in this book aimed at delivering a positive message to students and learners.
Grades: 4-8. The world can be a scary place. But if you believe in yourself and carry with you just a teaspoon of courage, nothing will stand in your way." —Bradley Trevor Greive, from A Teaspoon of Courage for Kids: A Little Book of Encouragement for Whenever You Need It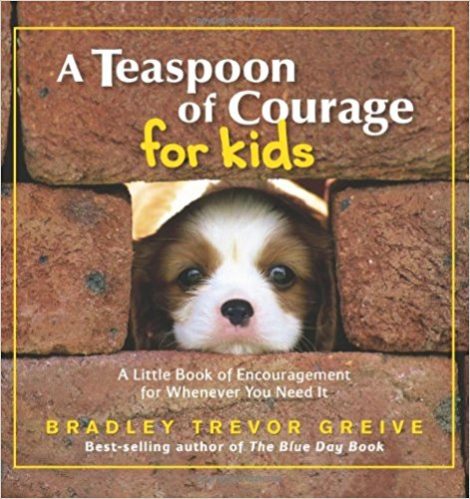 Stand Up for Yourself & Your Friends: I LOVE all of the American Girl books-especially the ones for tweens and they have a ton that could be helpful as Back To School Books. Girls can make a difference, and this book is here to help. It gives girls the tools they need to recognize bullying—and be prepared to handle it. They can take a quiz to learn their speak-up style, and read advice from other girls who have been in similar situations. With tips that include wise words to use with bullies, smart ways to ignore them and solid advice on getting an adult's help when needed, girls can do their part in making the world a safer, happier place.
Their Smart Girls series is always a winner as is the Care & Keeping of YOU.  I've bought several of these as Back To School Books for my daughter and have been glad I did!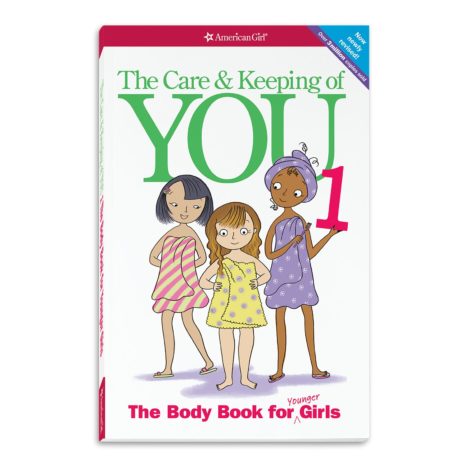 I wish all Up North kiddies a safe Back To School and fun new school year!