**These posts often contain affiliate links. Please see our disclosure policy for details.**
Hearing the words "back-to-school" can create a windstorm of mixed emotions in a household.
The most common is groaning from the kids and cheering from the parents!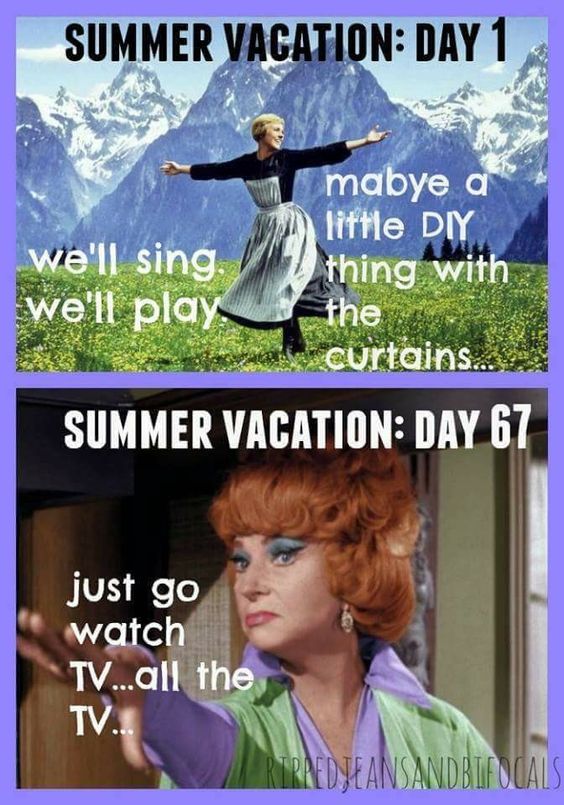 All joking aside, when kids experience anxiety about going back to school, it can have an effect on parents as well.
It seems like there's nothing you can do, and the closer the first day of school gets, the more miserable kids AND parents feel.
As the first day of school gets closer, doing simple things like reading about school can help to ease your child's fears and "first day of school" jitters.
Here are some great first day of school books that the UpNoPa Moms recommend!
First Day of School Books for Preschool and Kindergarten
How Do Dinosaurs Go To School? by Jane Tolen & Mark Teague:
Preschoolers will enjoy this story of how dinosaurs get to school and what they do when they arrive.
The whole "How Do Dinosaurs" series is delightful and Yolen and Teague use dinos of all shapes and sizes to help kids understand bedtime routines, play with friends nicely, count to 10, and learn their colors.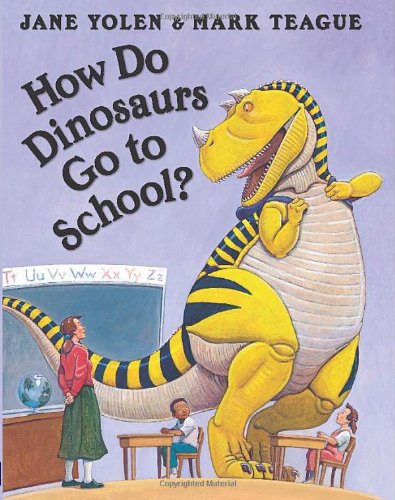 Miss Bindergarten Gets Ready for Kindergarten by Joseph Slate:
This is a family favorite with UpNoPa Becky's kids. This rhyming book is sure to calm fears and produce a giggle or two.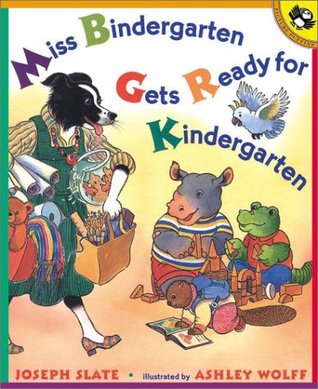 Llama Llama Misses Mama by Anna Dowdney:
One of the hardest things for new students is watching their mom or dad leave after being dropped off at school.
Little llama is sad to see Mama go, but his friends make sure to show him how fun preschool can be — and before you know it, the day is over and Mama is back for pick-up!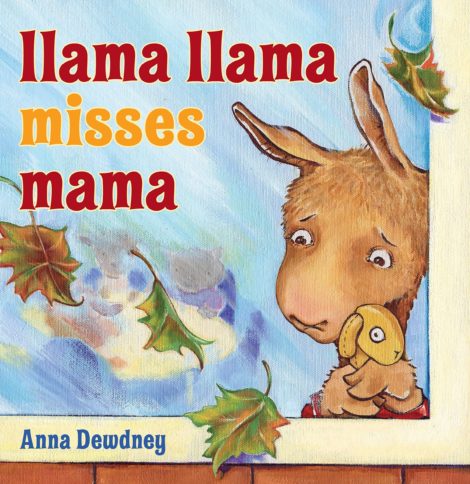 First Day of School Books for 1st through 5th Grades
First Graders From Mars: Episode #01: Horus's Horrible Day:
Horace is not thrilled that he is no longer part of the laid-back, free-and-easy atmosphere of MartianGarten anymore.
His First Grade teacher makes him do terrible things like Math and he is also seated next to the meanest Martian girl in school. And to top it all off…there are no naps!
Kids will love the this Martian take on going to school including doing schoolwork on your head and slurping lunch through your "eating antenna." Great book!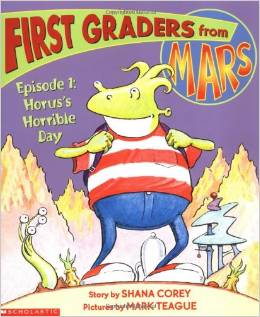 The Kissing Hand by Audrey Penn:
This book is truly wonderful for any grade and reading it is a sweet tradition that can carry kids through even the toughest times.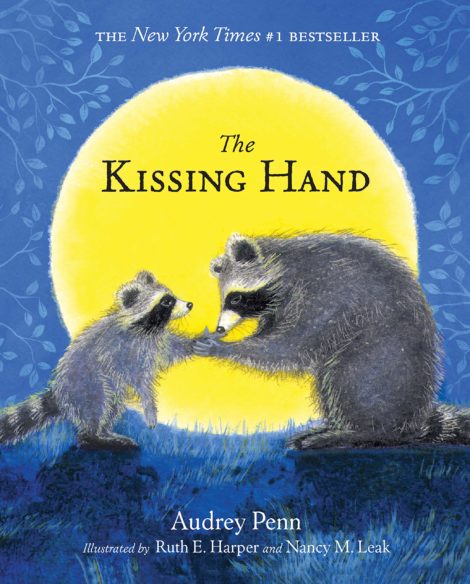 Second Grade, Here I Come! by D.J. Steinberg:
Steinberg's heartfelt, relatable, and silly poems bring to life the highlights of second grade—reading those big-kid books, trying out for the school play, and even dance breaks to wiggle "arms and legs and kaboodles. . . like a big bunch of second-grade noodles!"
Covering an entire school year of holidays, memorable moments, and important life lessons, this is perfect for soon-to-be second graders!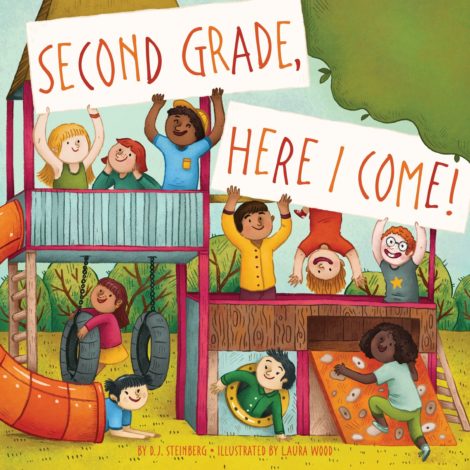 How to Be Cool in the Third Grade by Betsy Duffey: 
It's not easy to seem cool when the whole class knows you wear superhero underwear and your mom still kisses you goodbye at the bus stop.
But Robbie York has a plan. 1) Get rid of the name Robbie. 2) Get jeans. 3) Avoid bullies like Bo Haney. If only it were that simple!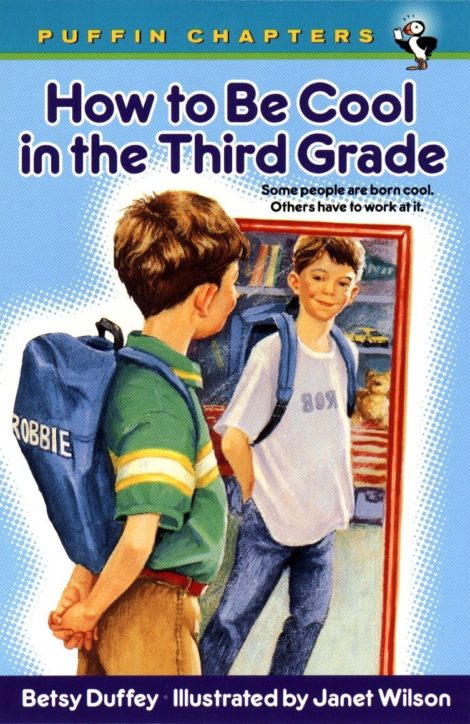 Tales of a Fourth Grade Nothing by Judy Blume:
Living with his little brother, Fudge, makes Peter Hatcher feel like a fourth grade nothing.
Whether Fudge is throwing a temper tantrum in a shoe store, smearing smashed potatoes on walls at Hamburger Heaven, or scribbling all over Peter's homework, he's never far from trouble. He's a two-year-old terror who gets away with everything–and Peter's had enough.
When Fudge walks off with Dribble, Peter's pet turtle, it's the last straw. Peter has put up with Fudge too long.
How can he get his parents to pay attention to him for a change?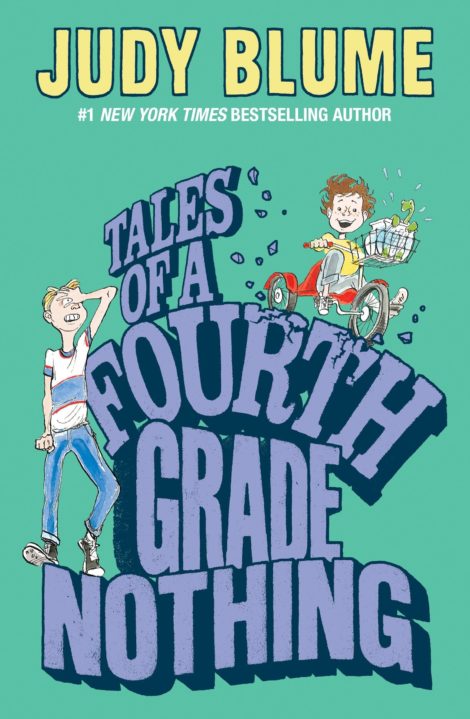 President of the Whole Fifth Grade by Sherri Winston: 
When Brianna Justice's hero, the famous celebrity chef Miss Delicious, speaks at her school and traces her own success back to being president of her fifth grade class, Brianna determines she must do the same. She just knows that becoming president of her class is the first step toward her own cupcake-baking empire!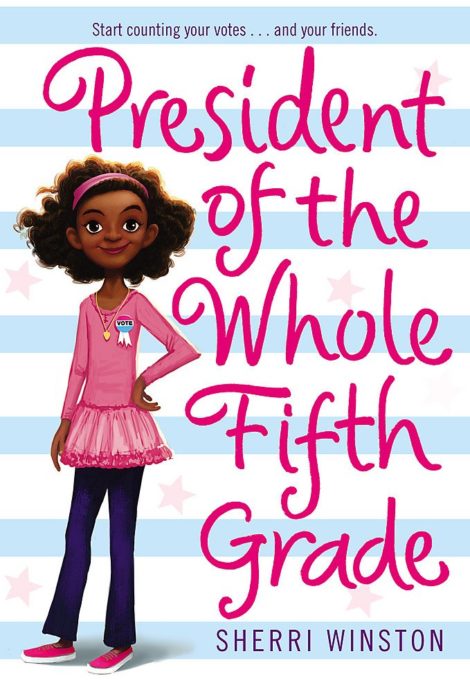 Talking through the powerful emotions that accompany going back to school, as well as reading these sweet books about the first day of school and beyond can help prepare kids for the start of the school year, and help ease their fears.
Do you do anything special to help your child with first day of school jitters?