**These posts often contain affiliate links. Please see our disclosure policy for details.**
Summer is right around the corner and if you're like me, you're READY.
The winter was LONG in Minnesota, and we are ready to spend our days outside all day, every day.
Summer notoriously passes way too quickly, so I always try to be intentional and proactive about squeezing the most out of the precious warm months. (Living in Minnesota, the last of 6 month winters helps you cherish the summer months HARD.)
One way I prepare for the summer is to make a Summer Bucket List to serve as a guide for our summer months. When we're feeling antsy or bored, or if I start to feel like time is slipping by a little too fast, I can look at our list and find an activity to do, or just reassure myself that we are doing the things we set out to do, and we are soaking up summer as much as we can!
Here are a few ideas that are on our summer bucket list this year.
Summer Bucket List for Toddlers
1. Play Outside – This is an obvious one, but it's a good reminder to spend a much time as possible outside. After being cooped up for months all winter long, it's so wonderful to be able to play in the dirt, grass, sand, water etc and breathe the fresh air! Our favorite outside toys are sidewalk chalk, bubble toys like this fun lawn mower, a sandbox, and water table.
2. Go Swimming at the Beach – Summer means beach time; at the lake in our case, but maybe the ocean is nearby to you. If you don't have lakes or ocean near you, the pool works great too! However you do it, get to water asap!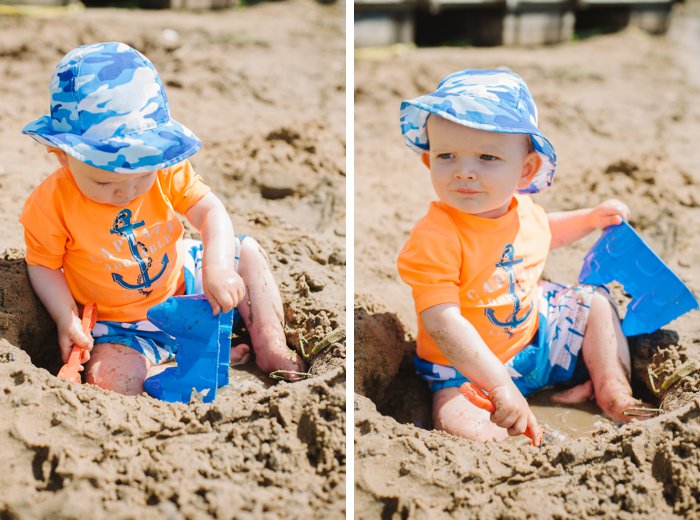 3. Go for a walk – We talk walks almost every day during the warm months. Usually, it's just around the streets of our neighborhood, but if we're feeling a little more ambitious, we might go to the local bike trail and walk there. If you live in a place with fun trails through the woods, you can also go on a hike or walk through the woods too. (We have to be careful about mosquitos and ticks in Minnesota! Deet to the rescue!)
4. Go to the Zoo – We are lucky to have an awesome zoo in our small town; one that's a lot larger than you'd expect, given our small population. We buy an unlimited annual pass to the zoo and visit often. It's a fun way to the spend the morning, and the pass allows us to go for an hour or two without feeling like we need to spend the entire day there.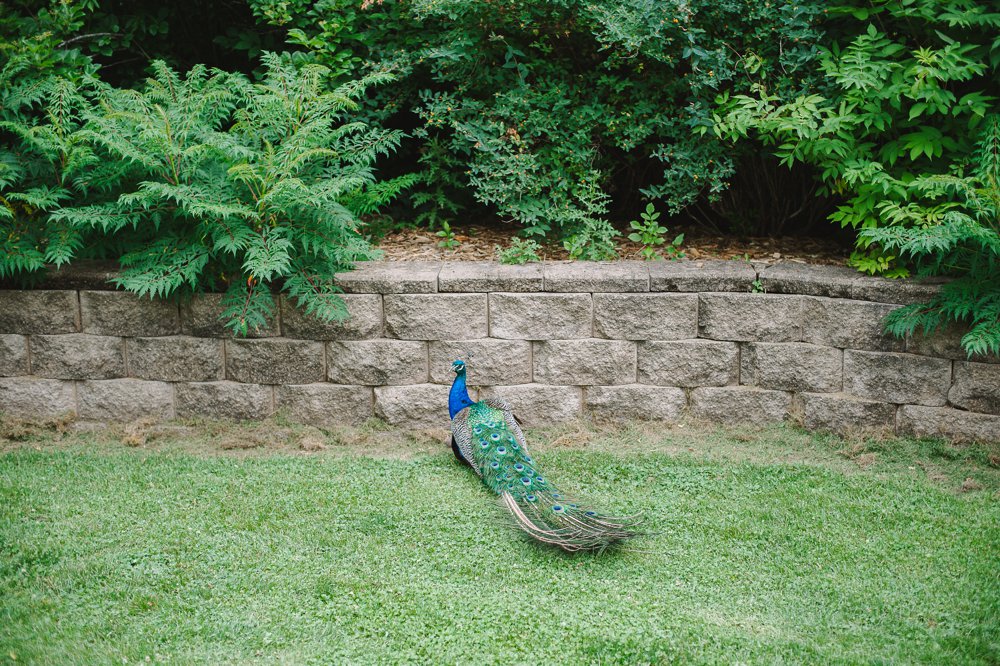 5. Have a picnic – You can picnic at a local park, the beach, your backyard or our personal favorite: a tailgate picnic in the back of my husband's pickup truck. There's something special about eating outside, even if it's just a few feet from your front door.
6. Play at the playground – Our small Minnesota town has dozens of amazing public parks open to everyone. They have equipment suitable for all ages, and they are well maintained as well. Check out the local parks in your area and make a point to visit a handful of them throughout the summer months.
7. Go to a farmer's market – A lot of places have weekly farmer's markets, and they are a fun activity to take a toddler to. Of course, it's best to make sure your toddler is in a good mood and not hungry, so they are on their best behavior. But most farmer's markets are outdoors which gives you a little breathing room when taking your toddler along. I'm excited to take my 2 year old son to one this summer and show him all the food we read about in our books and only see at the grocery store!
8. Get ice cream – This is always a winner in my book. My personal favorite is Dairy Queen, but I also love a good ice cream cone from a local shop as well. Raleigh doesn't care; ice cream is ice cream to him! He's not picky. 🙂 Nothing quite says summertime like a trip to the ice cream shop. Bonus if you can find an ice cream truck and order from there!!!
9. Look at the stars – Some of my favorite summertime memories are of looking at the stars during a meteor shower, searching for shooting stars. One year, we were lucky enough to have the Northern Lights make an appearance too, which were spectacular and created a core memory for me. My son loves looking at stars, so I know he'd love to sit on a blanket and look up at the stars. Sure, it might only last 5 minutes but that's ok. Now, we just have to try to keep the Minnesota mosquitos away long enough to stargaze! (There's that DEET again!)
10. Go on a Scavenger Hunt in the yard – find ants, leaves, flowers of different colors, pine cones, acorns, rocks of different colors etc. This is a fun idea for all ages, but toddlers especially. You can make it fancy and create picture cards explaining the items they need to find. Or you can just suggest things for them to go find and then help them wander around looking for them.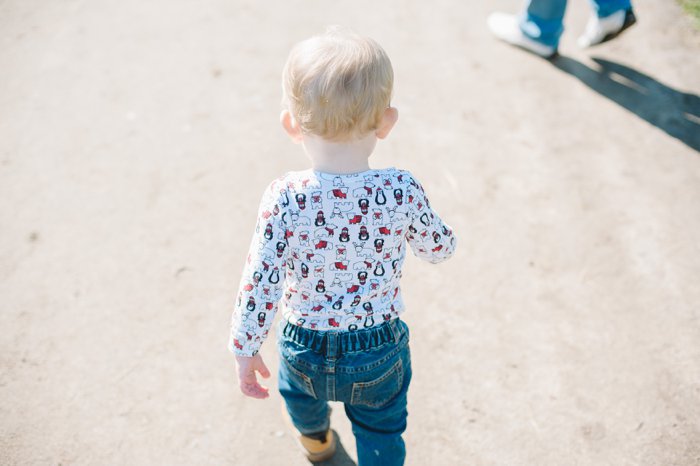 11. Have a running race – My toddler loves to run, and he loves to play "Ready, set, go!" Running around outside is about the most fun he could have in life right now. 🙂
–
There are so many more fun things to do during the summer months, including outdoor concerts, eating outside at fun restaurants, and watching celebratory fireworks.
These are on our summer bucket list as well, but for a toddler-specific summer bucket list, these 11 ideas are at the top of our fun list this summer!