**These posts often contain affiliate links. Please see our disclosure policy for details.**
On Saturday, fellow Up North Parent Becky and I went to a new-to-us trail to hike. Becky read about the St. Mathias Heritage Trail in a recent copy of the Lake Country Journal and decided that we should head out there.
At the beginning of the well-marked trail, there are two benches, in honor of the founders of the park. We stopped to have lunch here after our hike.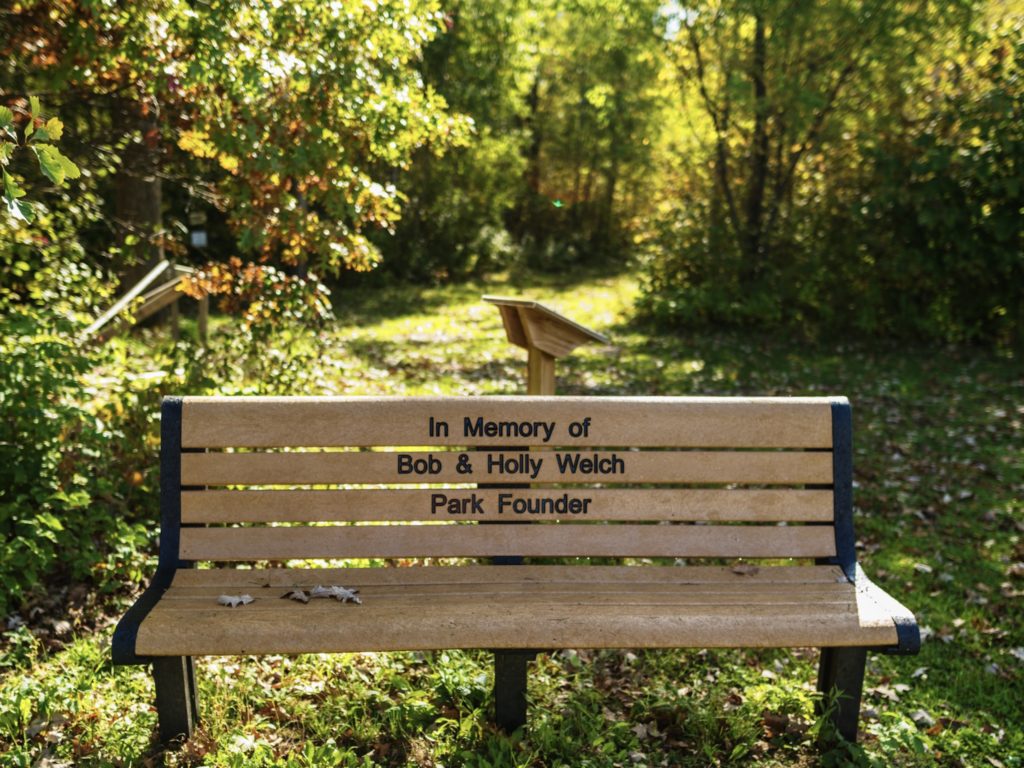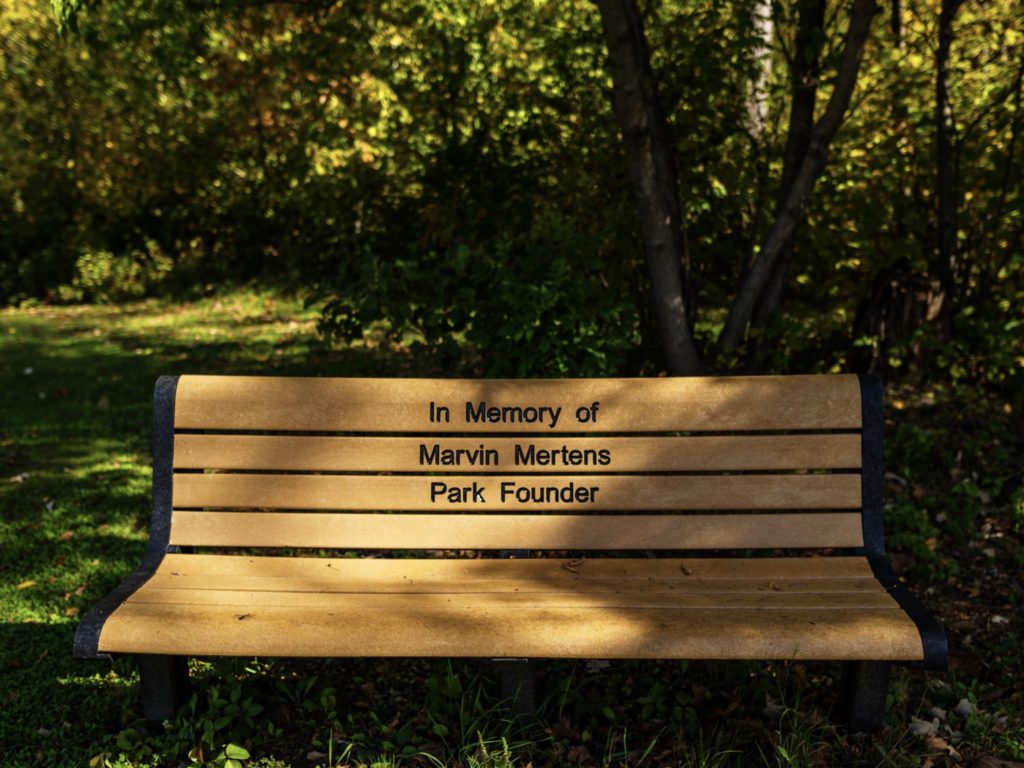 It turned out to be a beautiful, warm autumn day! We walked the granite trail, which ended up being a little over a mile. There were signs and maps everywhere, which was really helpful since I have no sense of direction.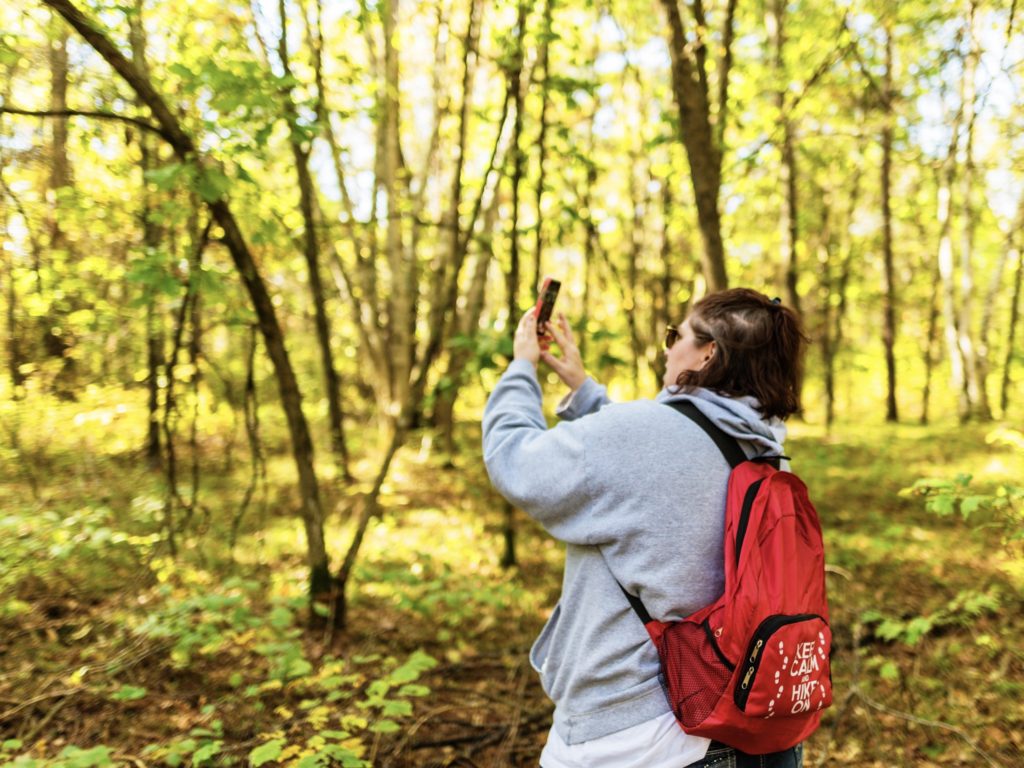 Becky spotted some trees that were bent over. She said fairies did it, but I am convinced it was Bigfoot! We spotted several of these formations along the trail, along with a few rock piles.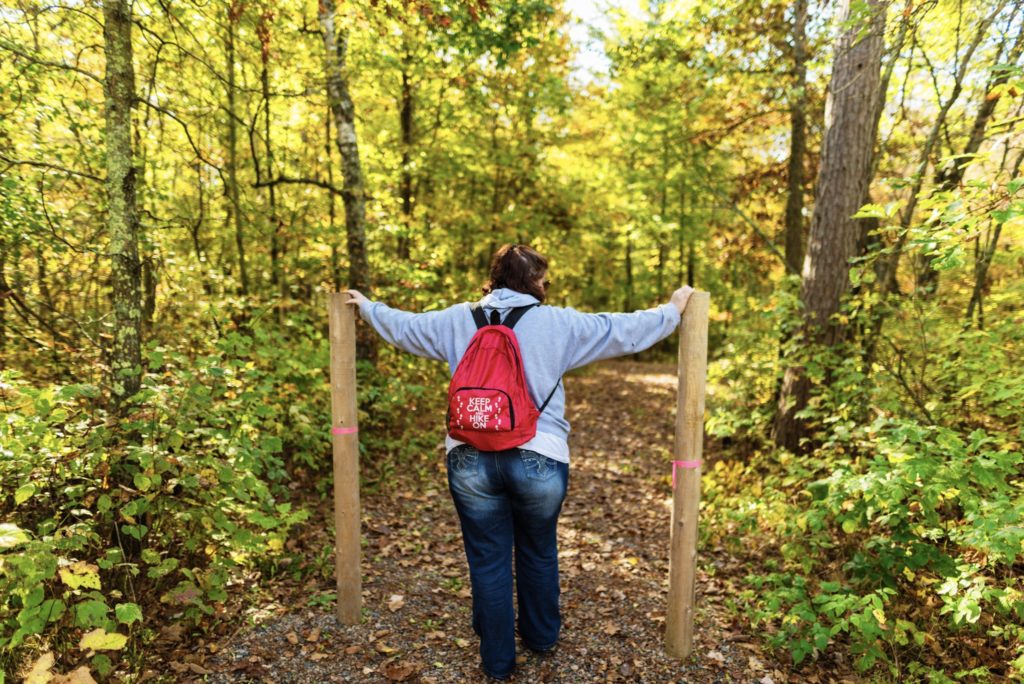 As we walked, we came across a few little bridges. There were tiny creeks beneath the bridges, full of fallen leaves. We also found some brilliantly red leaves, both all over the ground and still up on the trees.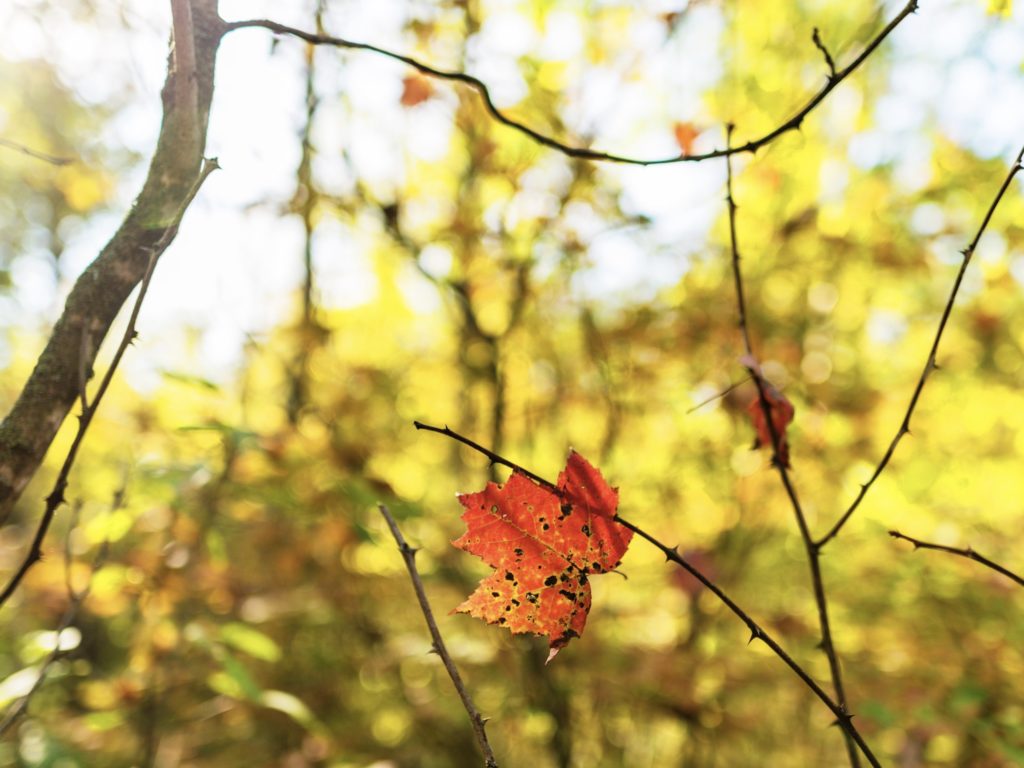 At the end of the Heritage Trail, there was a small lookout spot. The view was amazing! We sat for quite awhile, taking it all in.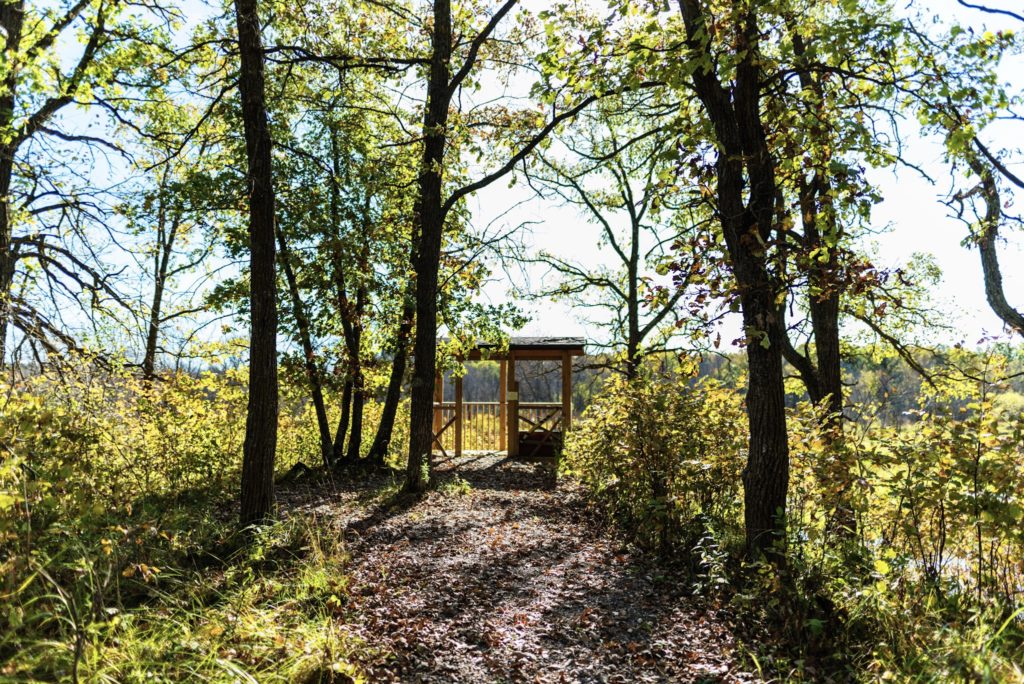 The Nokasippi.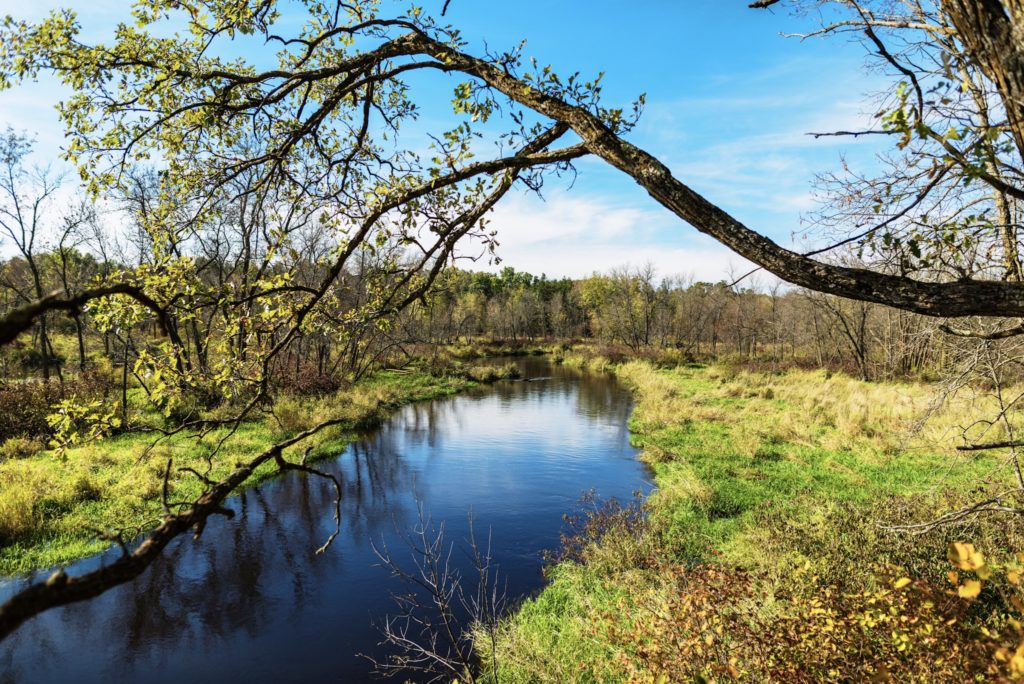 And Becky, enjoying the view.