**These posts often contain affiliate links. Please see our disclosure policy for details.**
As a parent of school-aged kids, I had been aware of the Forestview Planetarium at Forestview Middle School in Baxter for quite some time and I knew it was a super-cool resource and learning tool. But it wasn't until the winter of 2016 that I personally was able to really experience it for myself.
It was also during that open-to-the-public, Christmas-themed show that I learned there would be a total eclipse of the sun in 2017! That's another story for another time.
It obviously helped that Brian Wallace, Forestview School teacher and director of the Planetarium, is my neighbor and we've watched each other's kids grow up for over a dozen years. Brian did, and still does, and excellent job of running the Planetarium and making it fun and educational. After attending the Christmas light show at the Planetarium in December, I was hooked and ready to view more shows!
But just within the last few weeks, there has been some exciting new news. The Forestview Planetarium at Forestview Middle School in Baxter is once again open full-time after being on hiatus for the summer. Thanks to funding made possible by the National Joint Powers Alliance (NJPA) The Forestview Planetarium was approved for new funding and a new program.
"Our focus will be on the elementary and middle school students of the Region 5 public school districts. We will also have a community outreach program to include "open to the public" shows," Brian shared via Facebook. "AND as of this fall, I am also full-time director of the planetarium! Last spring a colleague of mine and I applied for and received funding through NJPA in Staples for the 2017-18 school year. We encourage people to please spread the word that the planetarium is once again open!"
Facts About Forestview Planetarium at Forestview Middle School in Baxter
The planetarium houses a 28 ft permanently mounted dome to see the stars, planets, moons or anything one can imagine! The projection system is a Digistar 5 digital system that projects through a fish-eye lens in the middle of the dome. Science standards are delivered in this very immersive environment creating an out of this world feel. Students of all ages sit back in 57 theater style seats that were installed fall of 2016. A new Chromo Cove lighting system is set to be installed late September of 2017. This will allow special customized lighting of the dome. It will also illuminate star charts or curriculum held by students while remaining in their seats.
The First Public Show at Forestview Planetarium at Forestview Middle School in Baxter
If you would like to be part of the first public show set for October 24th you can register on their website for free as long as there are still seats available. The topic of the upcoming October 24th show is going to be focused on eclipses. Brian will be sharing some info on the Great American Eclipse of 2017 and then present a full dome show called "Totality."
There's a rumor that there will be a picture of a certain UpNoPa mom enjoying the August 2017 eclipse in Nashville with a handful of her Eclipse Goddess friends! 😉
UPDATE
Since the 10/24 show filled up so quickly, they've added a second showing. Go to fmsplanetarium.com and look under the link "Free Public Shows" tab to choose a time (6:00, 7:00 or 8:00) to get your name on the list to see this FREE show.
Please share with others if you wish and remember there are only 50 seats per show to reserve.
Check out the almost fully constructed website: fmsplanetarium.com to see some additional information or follow the Forestview Planetarium at Forestview Middle School in Baxter on Facebook.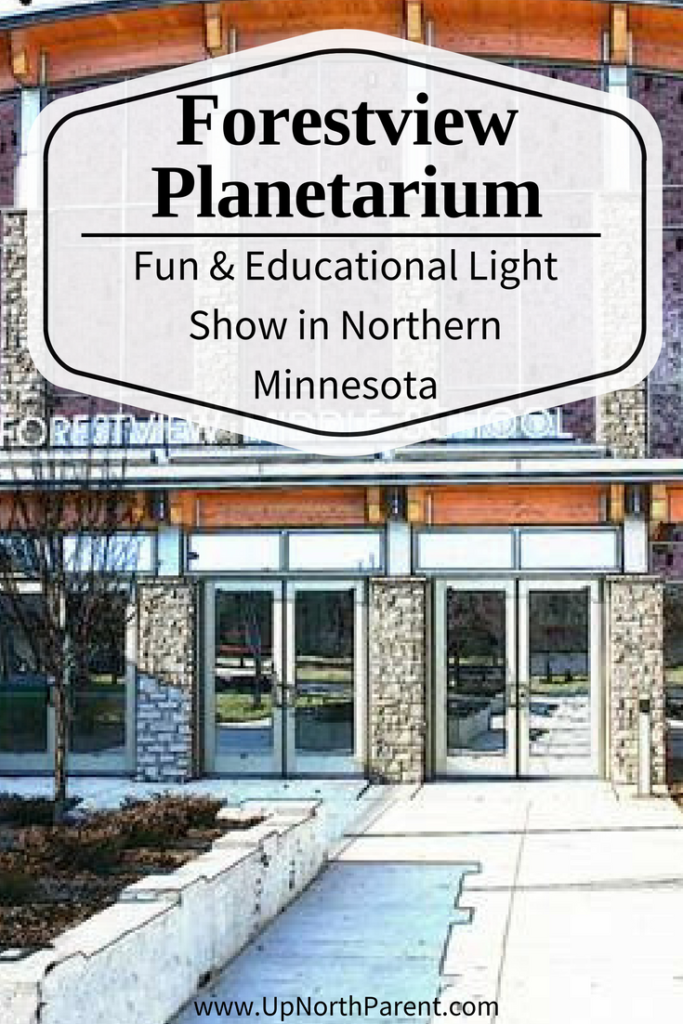 ---
Becky is an "old-ish" mom of "young-ish" kids who thinks bacon is the world's most perfect food. She is a veteran blogger, freelance writer, virtual assistant and project manager for the non-profit children's literacy event, Multicultural Children's Book Day. She is also a proud mom to her amazing 11 year-old daughter Sara and 14 year-old son Jake. Parenting a tween and a teen is a challenge, but she truly believes that being a mom is the Best.Thing.Ever. When she is not hiking (#plussizehiker), reading, selling on eBay, playing with her pets or working on a story for the various magazines she writes for, you can find her on her main blog, Franticmommy. Connect with Becky on Mom Squad Central or on social media: Twitter, Pinterest, Instagram and Facebook!