**These posts often contain affiliate links. Please see our disclosure policy for details.**
A thrift shop (also known as a thrift store, charity shop, hospice shop or resale shop) is a retail establishment typically run by a charitable organization to raise money to be used in accord with the organization's stated charitable purpose. And since saving money is in everyone's wheelhouse these days, more and more shoppers are discovering the delight and savings that can be found in these often non-profit run shops.
Sometimes, it's the "thrill of the hunt!" that can make for a fun day of adventure as well! Shopping for treasures is a popular pastime and lucky for us, there are several amazing Thrift Stores in the Brainerd Lakes Area where gently used and previously loved goodies can be scored. From clothes and games to household goods and outdoor gear, here are some local Thrift Store haunts to check out. Let the Thrifting Adventure begin!
Thrift Stores in the Brainerd Lakes Area
Habitat for Humanity ReStore of Brainerd:
Lakes Area Habitat for Humanity is a Christian non-profit organization that works in partnership with God & people from all walks of life to build simple, decent, affordable housing with families in need in Cass, Crow Wing, and Hubbard counties. The ReStore is a retail store that sells new and used donated building materials. All proceeds go to support our mission to help build more homes in the Lakes Area. The ReStore also provides low-cost materials to the community and helps keep tons of material out of the landfill.
This place is amazing in so many ways. Mainly stocked with furniture and building supplies, all incoming items that are donated and often times from the lake home community. I personally have seen mind-blowing $5,000 dresser sets come in and sell the same day for $500. It's also an excellent place to get discounted building supplies and parts for things. I have the inside scoop on this amazing non-profit because I have two family members who work there. Good thing I don't work there…I'd have to buy a bigger house! And I'd never have a paycheck 🙂
Learn more about the generous work Habitat for Humanity does here.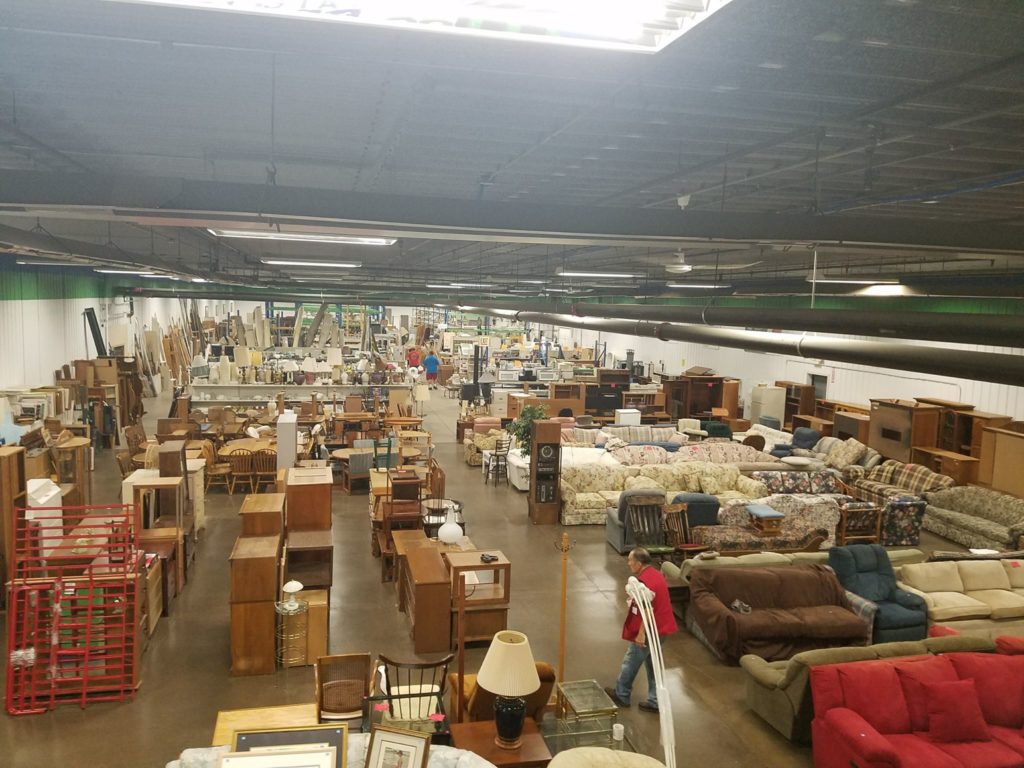 Common Goods:
Common Goods was created to be a venue for community members to give their time, talents and treasures which support Bridges of Hope, a non-profit organization that serves children and families in need in the Brainerd Lakes Area. It is also probably one of the trendiest and classiest of the thrifts in our area!
Common Goods carries new and "previously loved" clothing for men, women, children, baby, fashion accessories, purses, housewares, artwork, books, linens, CDs and DVDs, and collectibles. I truly love to go there on a kid-free afternoon and just roam around. Their clothing is just about always better quality brands and I always seem to find something I can't live without.
And books! Shelf after shelf of every kind of used book imaginable. I could spend hours there just looking for new reading materials. Like other non-profits, Common Goods relies on donations and the generosity of others to keep their doors open. Learn how you can help by visiting their website.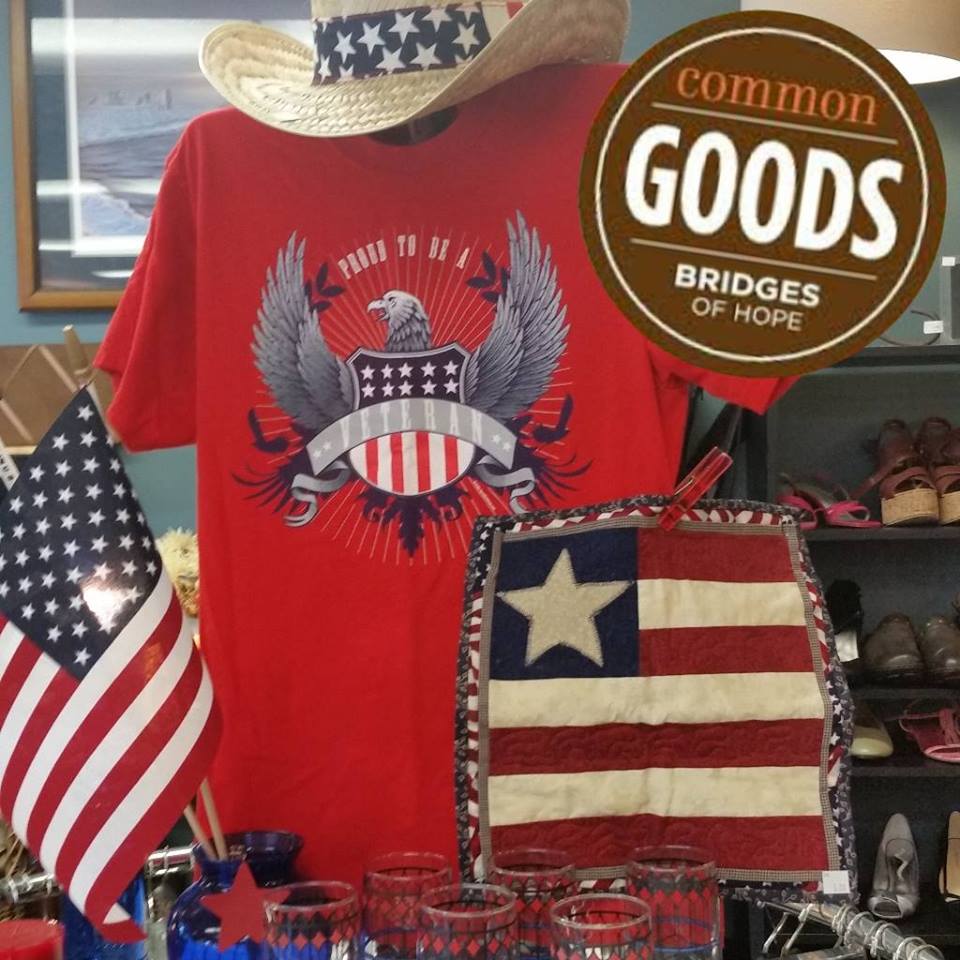 Goodwill Industries of Brainerd and Crosslake:
Many of us know Goodwill as the familiar thrift store that has been around for as long as we can remember. But what few people may know is that Goodwill Industries has a deeper mission as well: keeping millions of pounds of waste out of the landfill.
Since its inception, Goodwill Industries earned a reputation for being an international organization of thrift stores that provide employment and job training for people who face barriers to employment. Goodwill is all about providing jobs and vocational training for people with disabilities and others who struggle to find employment. They have deep Minnesota roots as well with retail stores/donation centers in 13 locations across the Northland, including their main headquarters in Duluth.
Check out the scoop on all of their locations, including one in Brainerd and one in Crosslake, here.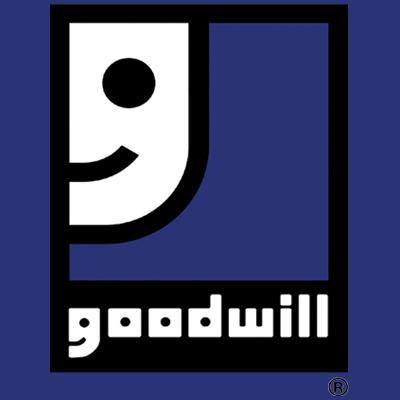 Dorcas:
Weird name, awesome source for incredibly reasonable items. Volunteer run, this secret (I guess it's not-so-secret now) honey hole is located on east Oak Street in Brainerd. They are only open Mondays and Thursdays from 11-4 and prepare for sizable crowds in this exceptionally clean mini store.
My kids and I have shopped this store for years and I have vivid memories of the sweet ladies of Dorcas goo-gooing over my daughter Sara in her car seat while I shopped (she's 11 now!). My kids have called this place "Skip's Store" in honor of an old family friend (named "Skip" ironically) who has worked there for years and always greets us by name. DORCAS also accepts donations and everything they price and put out (clothing-wise) is usually washed and pressed on-site. LOVE this place.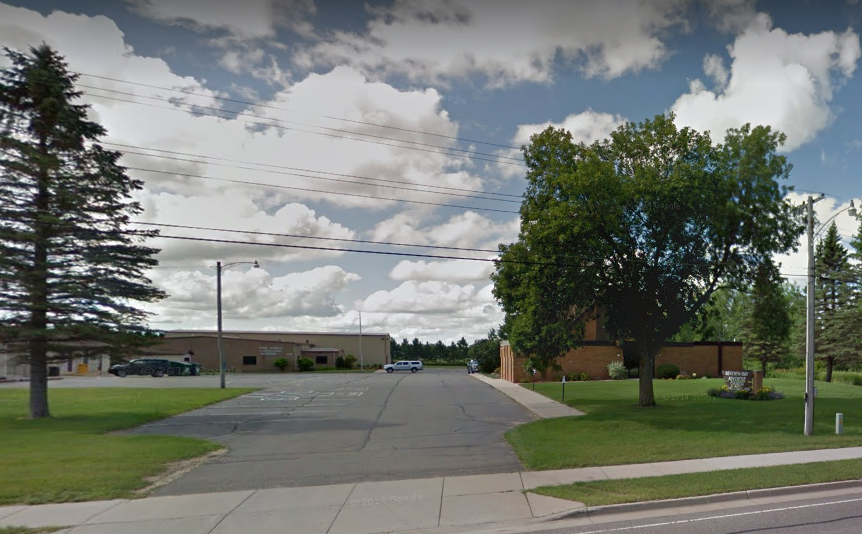 Cast-Offs Secondhand Store:
Located in Pequot Lakes, Cast-Offs is a unique, fun, vintage secondhand store that has been a staple in the Pequot are since 2002. Owned by a husband and wife team, Cast-Offs has a real "thrill of the hunt" thing going on. Filled with kitschy collectibles, antiques, cool toys, tons of books and lots of nostalgia items, we love going here at least once a year to prowl around for something fun and unique.
Though not a non-profit, they still are worth the drive. Visit their Facebook Page for directions and hours.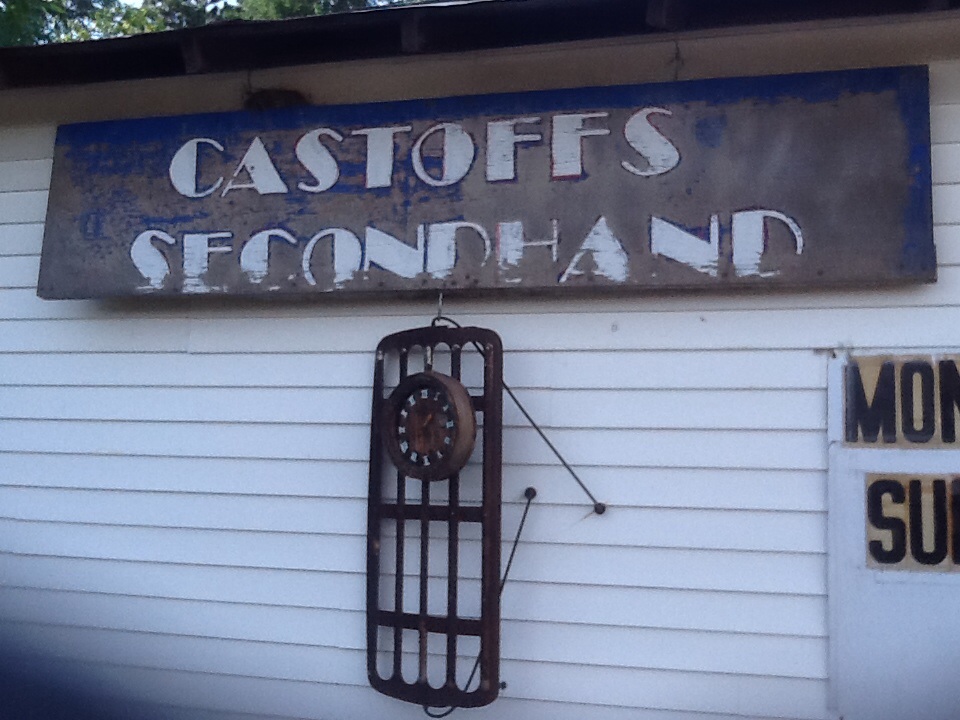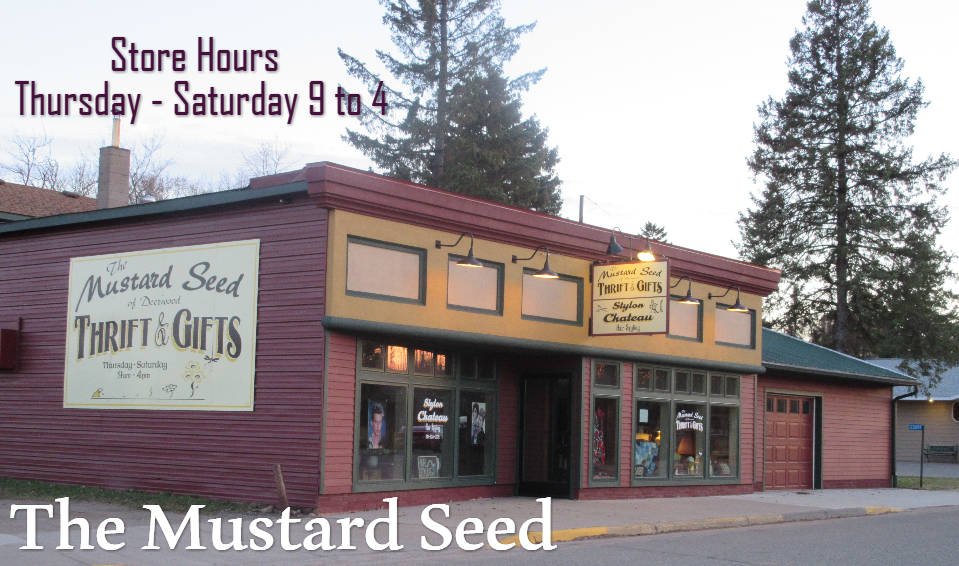 The Mustard Seed is a small town thrift and gift store supporting Salem WEST Church. This thrift is volunteer-run, incredibly clean and charming and is open Thursday-Saturday 9 a.m. to 4 p.m. The Mustard Seed came to be when a group of very wise people from Salem WEST met in May of 2009 to ponder on what to do with the donations that didn't fit the scope of the church's ministry need. The solution, open a thrift store.  An empty storefront in Deerwood was the a perfect location was also available. With a location, items to sell, and willing volunteers, it was decided to move forward with the plans to open a store. The result is the very popular Mustard Seed Thrift & Gifts.
Other "must shop" thrifts in the Lakes Area:
Recognizing a Thrifty Day to Celebrate – National Thrift Shop Day!
Guess what? August 17th is National Thrift Shop Day!
On this special day, watch for deals at the Thrift Shops in your area and use #NationalThriftShopDay when sharing your newly acquired treasures on social media.
With all of the amazing thrift store opportunities available in the Brainerd Lakes Area, there are bargains to find and treasures to discover!
Happy thrifting!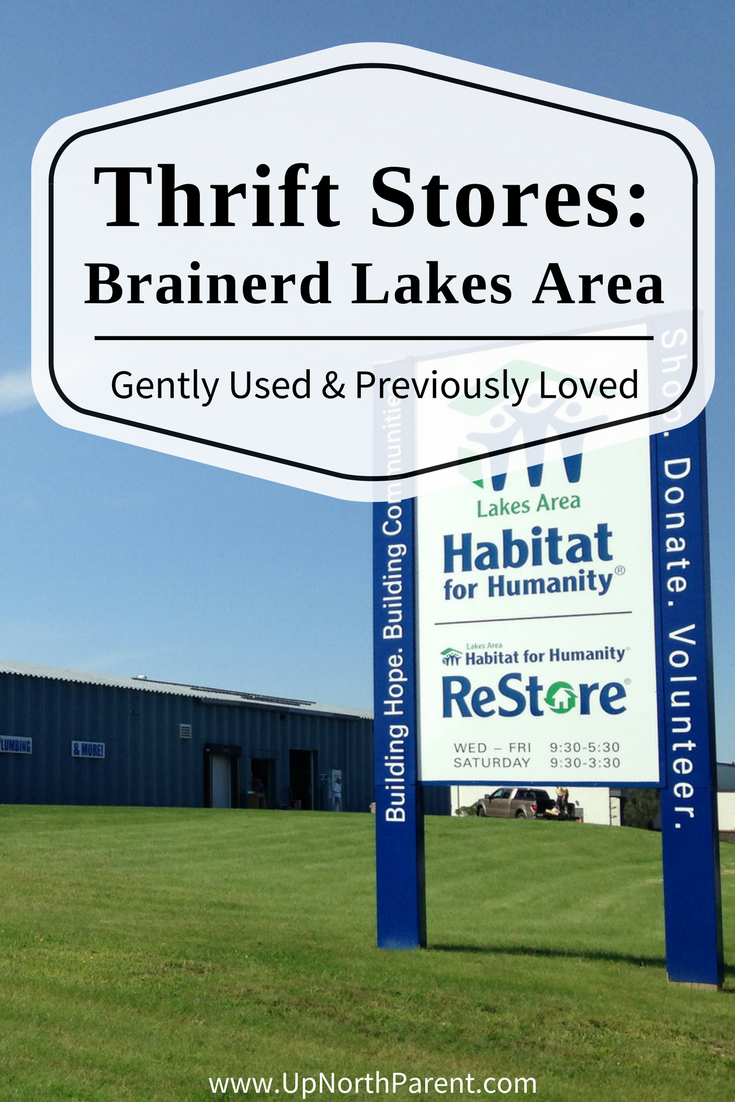 ---
Becky is an "old-ish" mom of "young-ish" kids who thinks bacon is the world's most perfect food. She is a veteran blogger, freelance writer, virtual assistant and project manager for the non-profit children's literacy event, Multicultural Children's Book Day. She is also a proud mom to her amazing 11 year-old daughter Sara and 14 year-old son Jake. Parenting a tween and a teen is a challenge, but she truly believes that being a mom is the Best.Thing.Ever. When she is not hiking (#plussizehiker), reading, selling on eBay, playing with her pets or working on a story for the various magazines she writes for, you can find her on her main blog, Franticmommy. Connect with Becky on Mom Squad Central or on social media: Twitter, Pinterest, Instagram and Facebook!