**These posts often contain affiliate links. Please see our disclosure policy for details.**
A huge thank you to Cragun's Resort for welcoming us and showing us around the resort grounds before treating us to lunch at Irma's Kitchen. This post is possible because of them!
"Fresh to table"…that philosophy would make any appreciator of good, quality food smile and Irma's Kitchen on Gull Lake delivers on their promise of locally sourced and masterfully prepared meals.
As moms, we admit that all three of us have fallen into the same-ol-same-ol of food options like most on-the-go parents. Our taste buds want yummy, healthy, non-fried/frozen/mystery-meat/GMO-loaded foods…but the grab-and-go mentality is a hard habit to break when you feel like there are never enough hours in the day.
The good news is that more and more dining establishments are supporting local food suppliers and offering varied menu options, along with an elevated dining experience, that typically could only be found in the Twin Cities. Irma's Kitchen is one of those places.
Recently, the Up North Moms were fortunate enough to have an unforgettable dining experience at Irma's Kitchen, and we are more than a little excited to share our adventure with you!
Located on the grounds of Cragun's Resort of Gull lake, Irma's Kitchen (named after Cragun's co-founder, Irma Cragun) opened last summer and has been delighting locals and visitor alike ever since. Open for lunch and dinner from May into October each year, this beautiful restaurant is located in the former home of the Hungry Gull Restaurant; a building that dates back to 1926.
All three of us were impressed the moment we walked through the doors of Irma's Kitchen. Chef Brian Diumenti greeted us as we came in and the ambiance had an awesome rustic-yet-modern feel. Then we saw the menu. Heaven!
Irma's Kitchen | Fresh to Table
All food items are made in-house using many of Irma's recipes. In fact there are several displays around the restaurant of her original recipe cards. Chef Brian and his staff pride themselves on offering only the freshest local ingredients and we loved how each local source and business is listed right under the entrée or appetizer itself on the menu. We all agree it was nice to see where the food comes from.
Want the Artisanal Cheese & Charcuterie Board with farmhouse cheeses, Italian meats, honeycomb, chokecherry jam, nut bread, artisan bread, olives and fruit? The Minnesota-sourced ingredients for this dish include St. Pete's Cheese in Faribault, Red Table Meat Co. in Minneapolis and Brambleberry Farms of Nisswa.
Lusting after the Watermelon & Micro Green Salad or Grilled Pineapple Manga Jicama Crunch Salad? You will be thrilled to know that the ingredients were locally sourced from Northwoods Organic Produce of Pequot Lakes, MN.
Diners will also appreciate the fact that many menu items are gluten-free or vegetarian, and are clearly noted by each dish as well.
Irma's Kitchen | What We Dined On
Becky: Crispy Pork Belly and U-10 Scallops with organic blue corn grits, bourbon BBQ sauce and crispy brussel sprout leaves.
"Amazing! I'd have it again in a heartbeat. The crispy brussel sprout leaves were awesome. Who knew?!
Beth: Drunken Ox Burger brisket-short rib patty with Swiss cheese, crispy prosciutto, sautéed mushrooms and caramelized onions on a brioche bun.
"It was the best burger I've ever had. It's definitely something to have again."
Laura: Deconstructed Cobb Salad with marinated grilled chicken, lardons, avocado, bleu cheese, sunny-side-up pheasant egg with Irma's 1988 poppy seed dressing.
"The salad was unlike anything I'd ever had before. I'm used to salads coming out in a bowl; this came out on a cutting board! A+ for presentation! The salad was delicious and the dressing was probably THE BEST salad dressing I've ever had as well too."
Marketing Director, Nancy Krasean and General Manager, Eric Peterson, joined us for lunch as well. Eric had the Smoked Lamb and Goat Cheese Enchilada, and Nancy had the Short Rib & Bone Gravy Poutine with organic fries, cheese curds and a sunny side up egg.
Appetizers: Oh my goodness! It was all we could do to not fill up on these mouth-watering options and ruin our meal. Compliments of Chef Brian, we sampled the Artisanal Cheese & Charcuterie and the Turkey Meatballs with morel mushroom-brandy cream.
**Dining secret from us. The baguette that comes with the Turkey Meatballs is perfect for dipping in the morel mushroom-brandy cream. ::swoon::
Irma's Kitchen | What We Would Choose for "Next Time"
Becky: I would absolutely get the Artisanal Cheese & Charcuterie again. And the Deconstructed Cobb Salad that Laura had. It looked delish. P.S. I totally want to try the Grass Fed Filet Mignon too! 🙂
Beth: I'm thinking of getting the Fried Sunfish and Wild Rice-Quinoa Patty Sandwich (lunch) or for dinner, Irma's 1983 Pot Roast Dinner. I can't wait to go back!
Laura: I'm torn between the Roasted Pear Salad or the Smoked Turkey Bacon Avocado Club. Both sound amazing.
**Note: From September 1 to October 22nd, Irma's Kitchen will only be open for dinner service and they will be closing for the season on October 22nd.
Facts You May Not Know About Cragun's Resort on Gull Lake
Owned by Dutch and Irma Cragun, Cragun's Resort on Gull Lake has been around for as long as most of us can remember. Yet still, the UpNoPa moms learned a bunch of new facts about this long-standing destination that none of us knew! Here are a few key points to take note of:
– Cragun's Resort & Hotel on Gull Lake is the oldest family owned resort in Minnesota and has been in existence since 1940.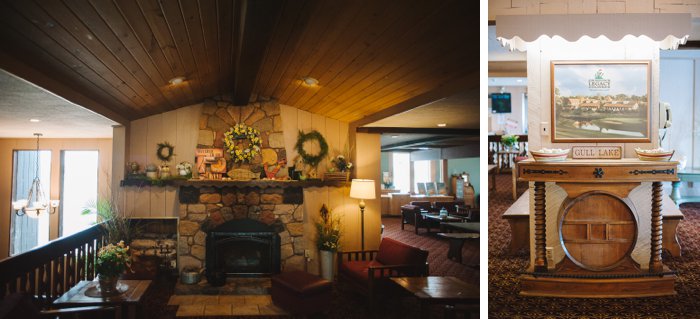 – The resort boasts ¾ of a mile of shoreline and beach and their northside bay is one of the calmest bays on Gull Lake.
– 205 of the resort's hotel-style rooms face the lake so everyone gets a lake view!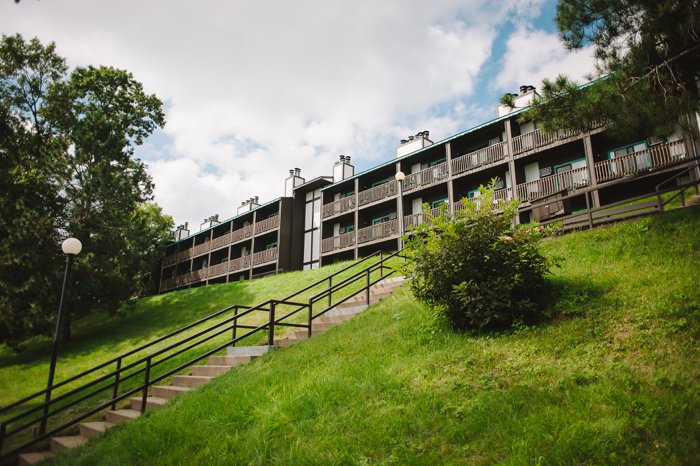 – There are 60 cabins available and the resort has just built several lake-view "reunion cabins" that honor the new trend of multi-generations of families or friends vacationing together. These brand new cabins have 7 bedrooms, a handicap accessible lower level, a full kitchen and several communal areas including gorgeous patios with lake views.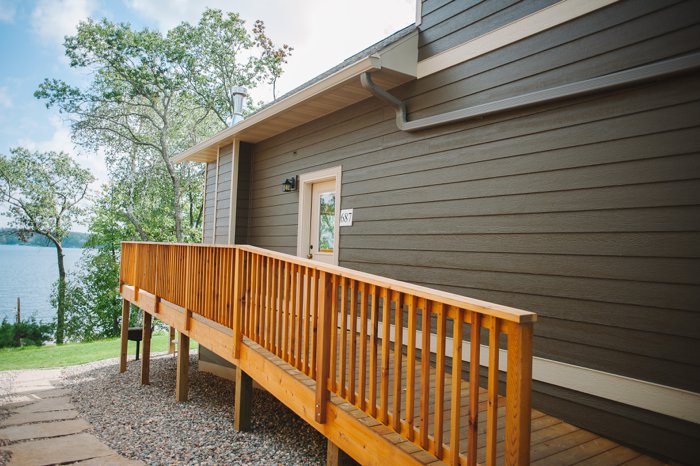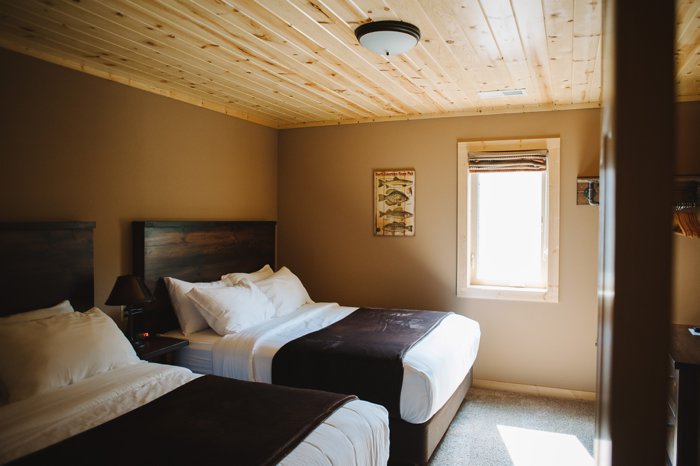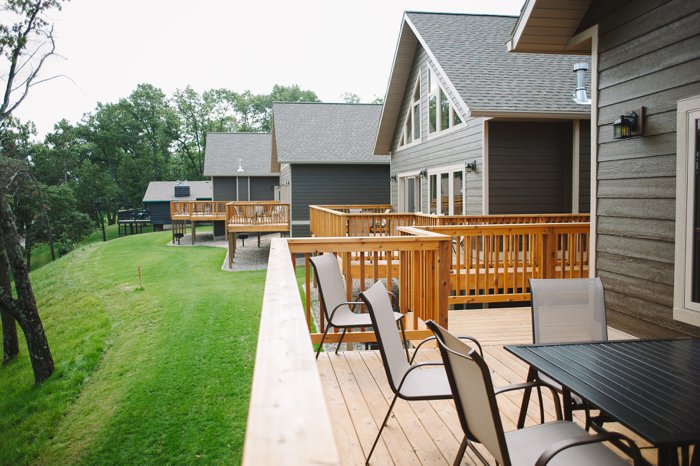 – The resort has several dining options including the main dining room and the Cabana Café in the pool area, as well as Irma's Kitchen. Another awesome feature of Irma's is diners can boat in! There is a large dock just for restaurant goers.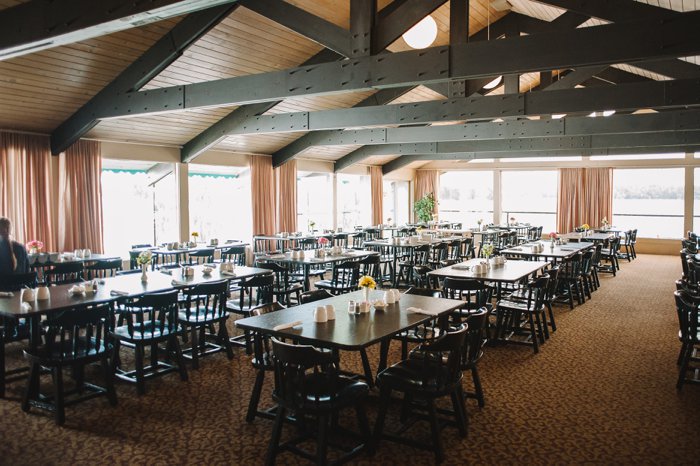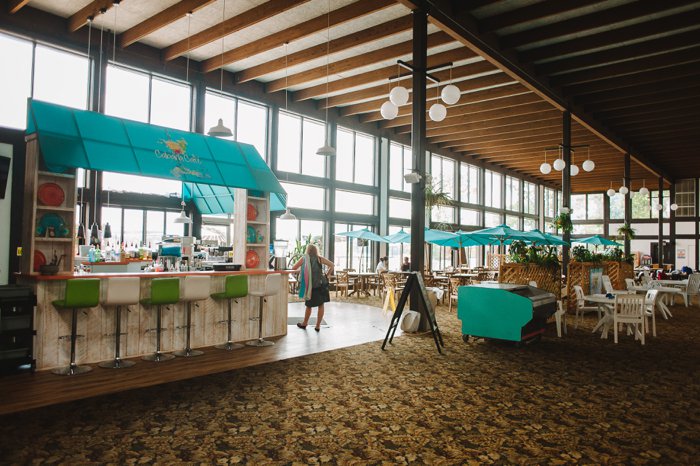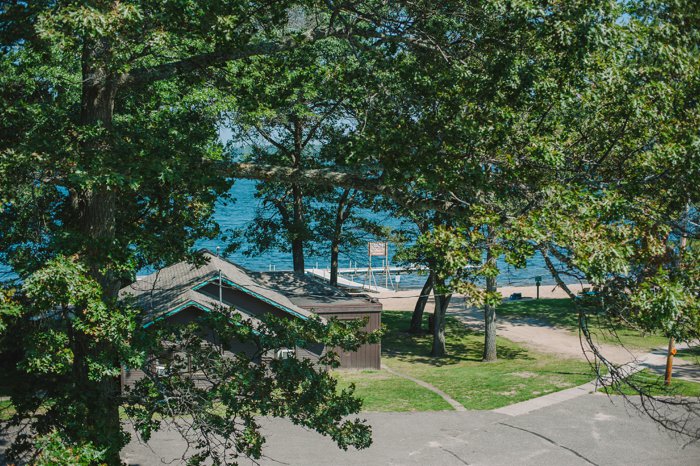 – During the summer months Cragun's offers movies on the beach once a week and during the winter months guest can enjoy a private skating rink.
– Don't golf? No worries! Cragun's offers Foot Golf which is a combination of soccer and golf. This family friendly activity is open to visitors and the public and is an excellent activity for any age group.
– Cragun's is all about creating experiences and memories for guests of all ages. "We invite people to just come out and experience the resort and Irma's Kitchen for themselves," GM, Eric Peterson, added. "Everyone always finds their version of fun at Cragun's"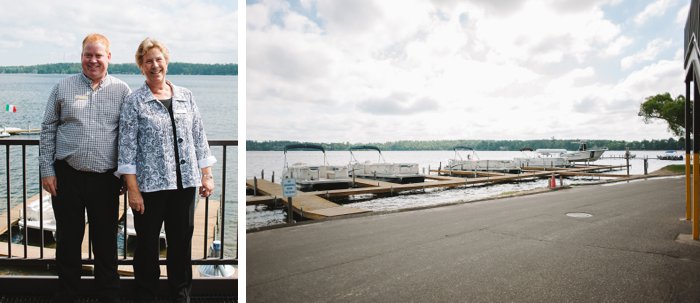 **Note: From September 1 to October 22nd, Irma's Kitchen will only be open for dinner service.
When all was said and done, all three of us agreed that the resort and the restaurant are treasures that need to be shouted from the roof tops. Irma's Kitchen provides a dining experience (and menu) that are unmatched in the Brainerd Lakes Area.
We can't wait to go back, and we also have plans to get in some foot golf before the snow flies!
To learn more about Cragun's Resort and Irma's Kitchen, visit them on the web at http://www.craguns.com.