**These posts often contain affiliate links. Please see our disclosure policy for details.**
A huge thank you to the team at Appeldoorn's who welcomed us with open arms and gave us the grand tour. They gave us the opportunity to have a delicious meal and try FlingGolf, on the house. This post is possible, thanks to them!
There was a time when the idea of a grand resort and gathering place on Mille Lacs Lake was just a seed of an idea to Chuck and Marilyn Appeldoorn.
As business owners and residents of the Twin Cities/Metro area, this ambitious couple dreamed of owning a resort where families could experience summer activities, excellent food and breathtaking sunsets. Relaxation, fun and making memories were also huge parts of their vision. Little did they know, an unplanned opportunity would soon make their dream a reality.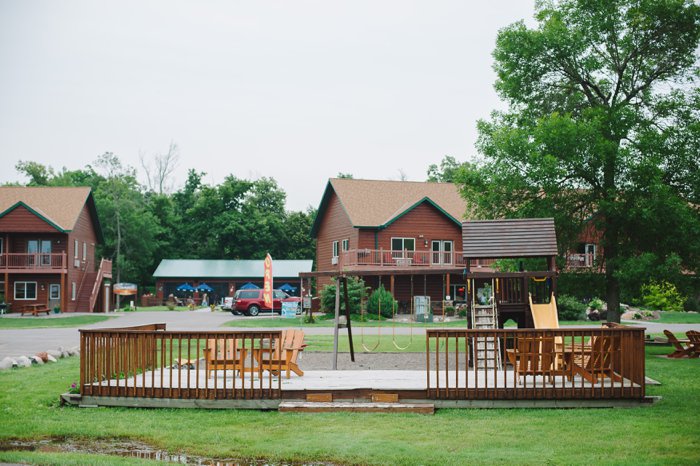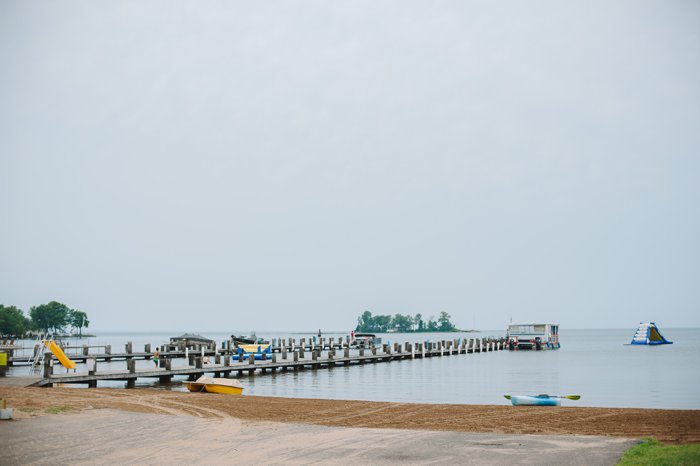 How Appeldoorn's Sunset Bay Resort Came to Be
Chuck Appeldoorn was always keeping his eyes open for opportunities. One day, he came across a property online that seemed familiar to him; Karpen's Resort on Mille Lacs. He remembered his family had once visited the resort for ice cream, while staying with friends who had a cabin nearby. Thinking the resort looked like something with huge potential, Chuck and Marilyn made arrangements to take a closer look at the resort, this time with a new purpose and vision. One more visit (this time, Chuck alone), and a discussion with the owner, Joe Karpen later, Chuck returned home to show Marilyn the newly signed purchase agreement.
Chuck and Marilyn Appeldoorn officially owned the resort on Lake Mille Lacs they always dreamed of having!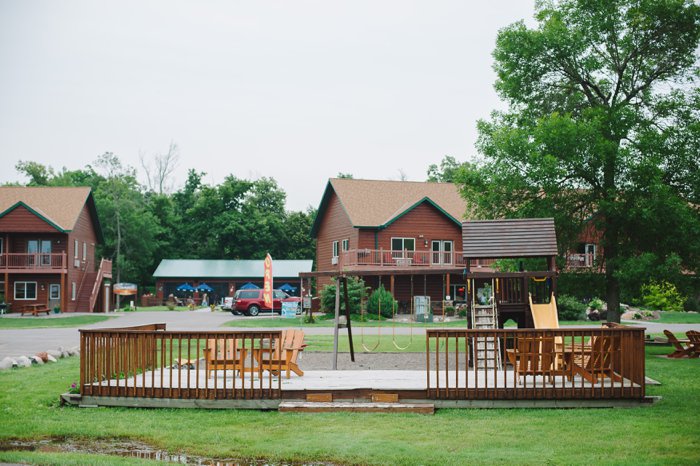 Appeldoorn's Sunset Bay Resort on Mille Lacs Lake
Fast forward over a dozen years later, and Appeldoorn's has grown and evolved into a premier resort and is one of the "hidden jewels of Isle, Minnesota."
The sprawling 132,000 acre resort boasts over 300 feet of groomed sandy beach, guided walleye and musky fishing trips, as well as a plethora of water toys and water fun activities.
Those looking to relax can enjoy the outdoor grilling areas, fire pits and the beachfront Dockside Tiki Bar. It is the perfect place to bask in the fresh northern air, hear the cries of loons and discover the wonder of a sunset on one of the largest lakes in Central Minnesota.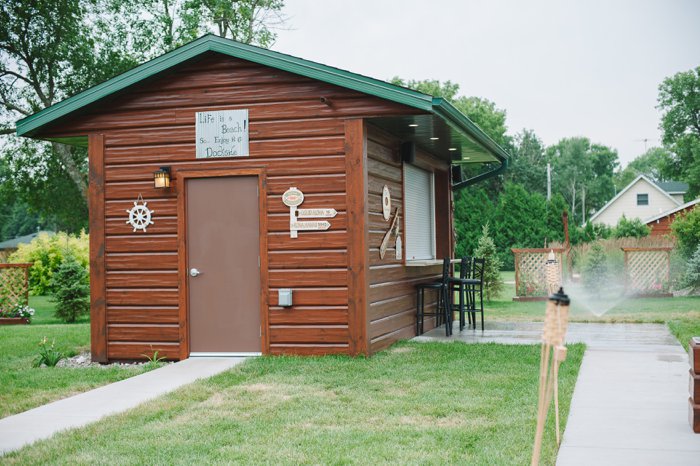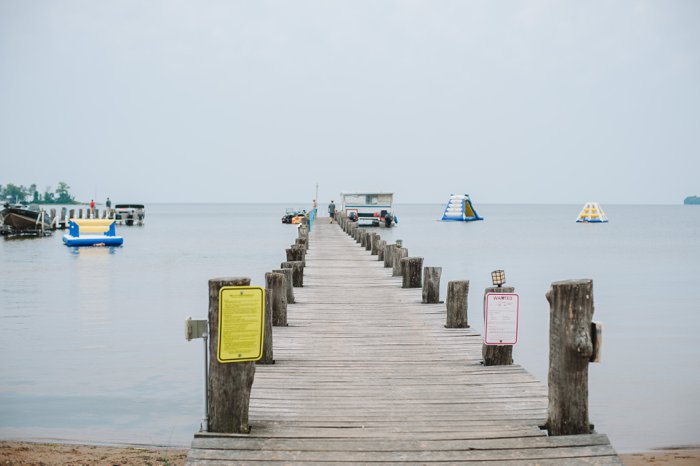 Those who have adventure and activity on their itinerary will appreciate Appeldoorn's many bike and ATV trails, as well as playing a few rounds of golf on their two beautiful golf courses, Fiddlestix Golf Course and Northwood Hills Golf Course.
Note: Both courses offer a unique golfing alternative that no other resort or course offers in all of Minnesota; FlingGolf! More details to come on that, but it's safe to say that as three non-golfers, we LOVED FlingGolf and can't wait to try it again!

The Appeldoorn's Event Center
If an event is in your future, the new event center located at Appeldoorn's is perfect for conferences, meetings, weddings, reunions, and private events. Their ballroom is over 2,500 square feet and their fourteen foot ceilings, crisp white accents and seating for 290 give this spacious area a classic, timeless feel. The private apartment suite upstairs is the perfect location for a host to stay during an event or a beautiful honeymoon suite for the bride and groom after their wedding.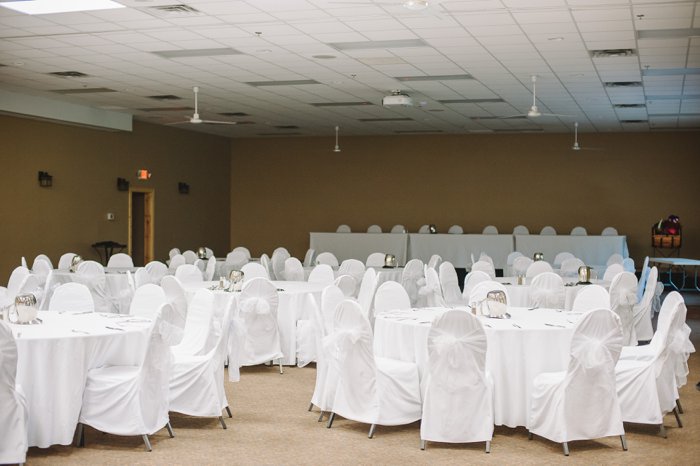 Lodging Options at Appeldoorn's for People and Pets
But what would a vacation or stay-cation be without an exceptional place to stay!?
Appeldoorn's has a wide range of modern and classy accommodations including, lakeview suites and beachfront cabins (all with full kitchens), 21 hotel rooms, Quad style Hotel Units (just built in 2017) and even a "Reunion House" duplex that offers ten bedrooms, 6.5 bathrooms and three full kitchens.
Tracy Gallati, Appeldoorns' director of Sales and Marketing, told us, "Appeldoorn's is also a pet-friendly resort and we welcome all four-legged fur babies to come on vacation with their family." As pet-lovers ourselves, we completely agree that pets are a crucial part of our families, and being able to take them with us on vacation would be a huge bonus!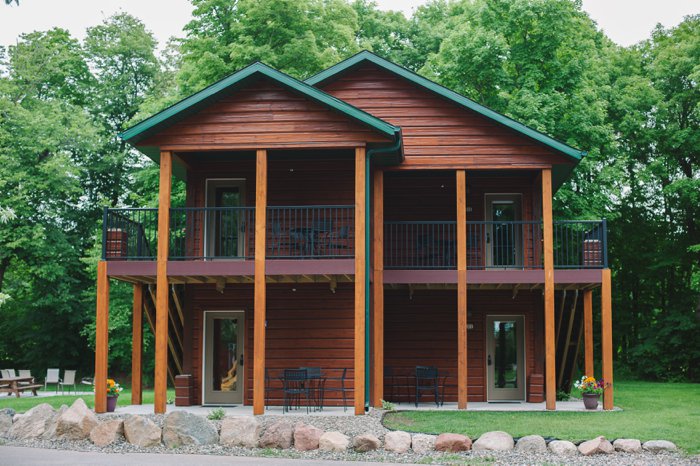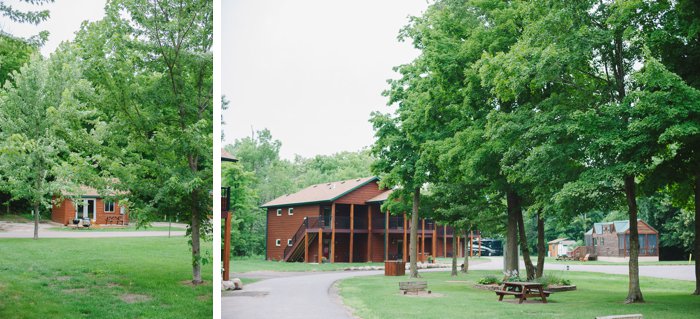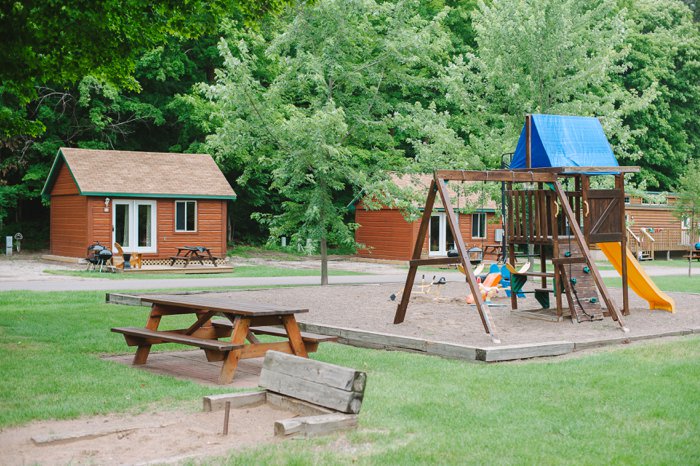 Delicious Food and Drinks at Appeldoorn's
And the food?
Appeldoorn's has amazing food selections, as well as several places to indulge in the chef-inspired cuisine.
Their three-season porch, The Veranda, is perfect for a cup of coffee or a delicious breakfast.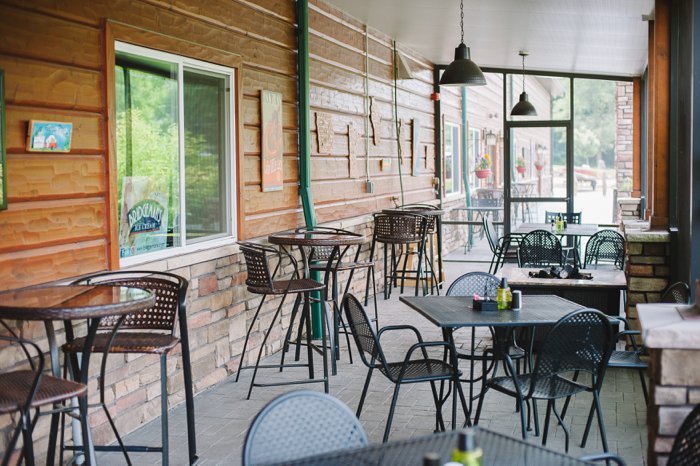 Guests can also enjoy the Sunsets Restaurant and Bar area, either on the outdoor patio or inside the covered, yet open-air area which has great ambiance and equally mind-blowing food and drinks.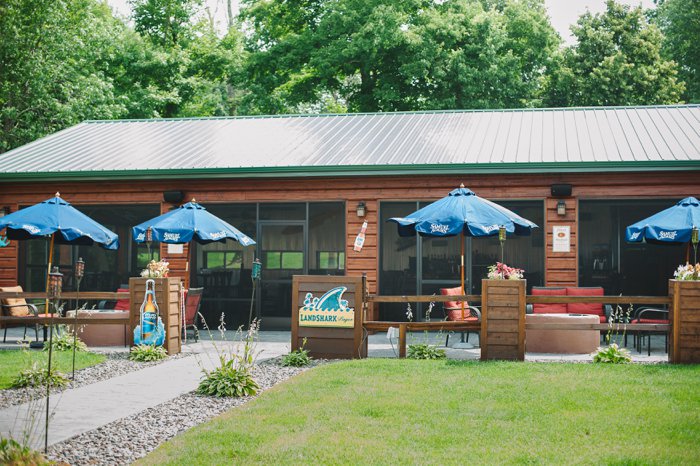 Laura said the vibe inside Sunsets reminded her of the bars and restaurants in Waikiki Beach on Oahu, Hawaii. A Hawaiian beach atmosphere on Mille Lacs Lake? Yes please!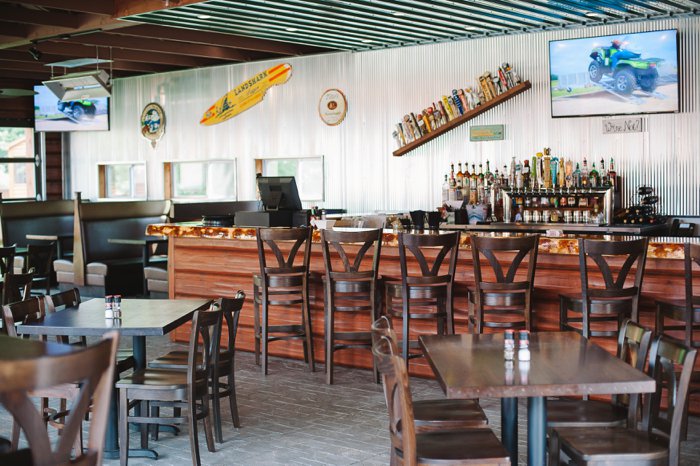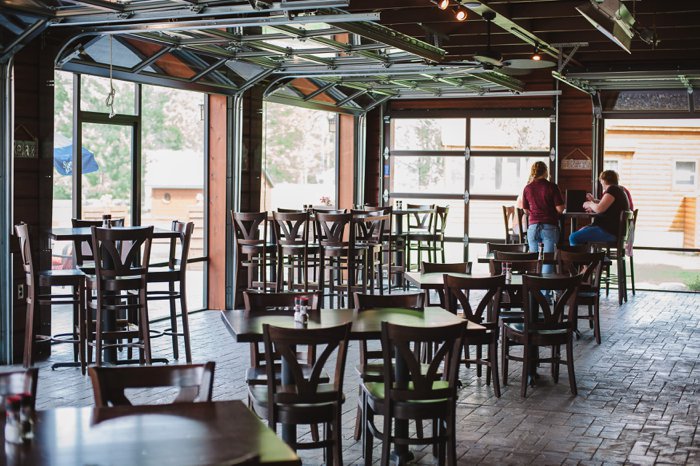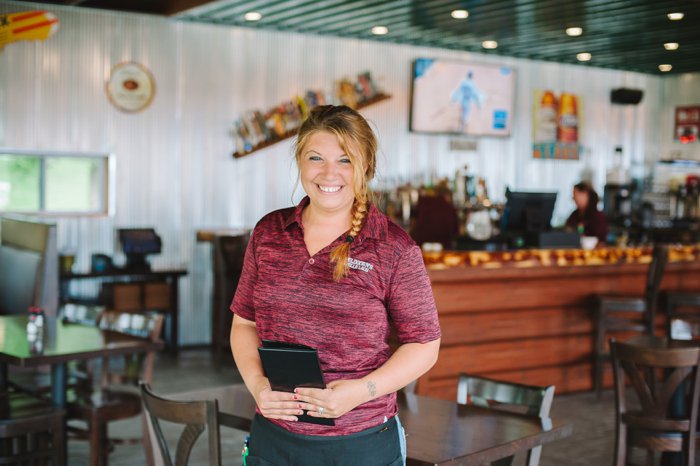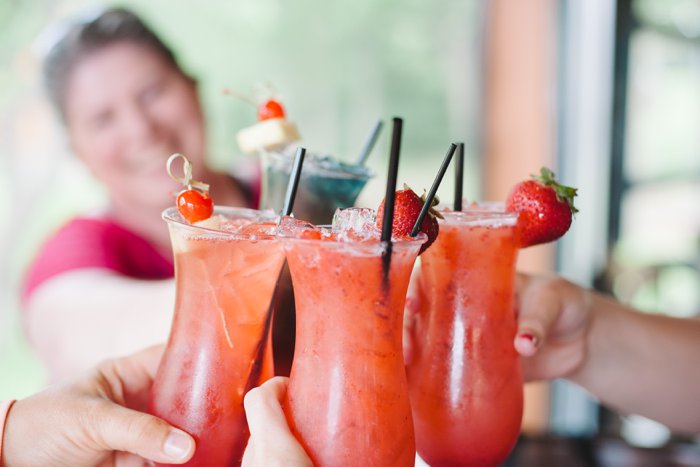 Appeldoorn's: Isle, Minnesota's Best Kept Secret
When asked what made Appeldoorn's Sunset Bay Resort on Mille Lacs unique, Tracy also said, "We offer an unbeatable 'walkability' and convenience factor that few resorts can compare to. We want people to be able to come here, have everything they need and just enjoy the beauty of the area while spending quality time with loved ones."
From the moment the three of us drove onto the resort grounds, we all felt the warm, family atmosphere the Appeldoorn's have worked so hard to create and promote. From the immaculate landscaping, well-cared for resort grounds and beautiful scenery, to the stunning buildings, delicious food and pretty drinks, Appeldoorn's pays attention to the details, both big and small.
The resort is a vacation hotspot that draws people from all over the world, as well as a well-kept secret that is beckoning us who call central Minnesota home. With outdoors activities, luxurious accommodations, delicious food and a unique "Up North" atmosphere, there is truly something for everyone at Appeldoorn's on Mille Lacs.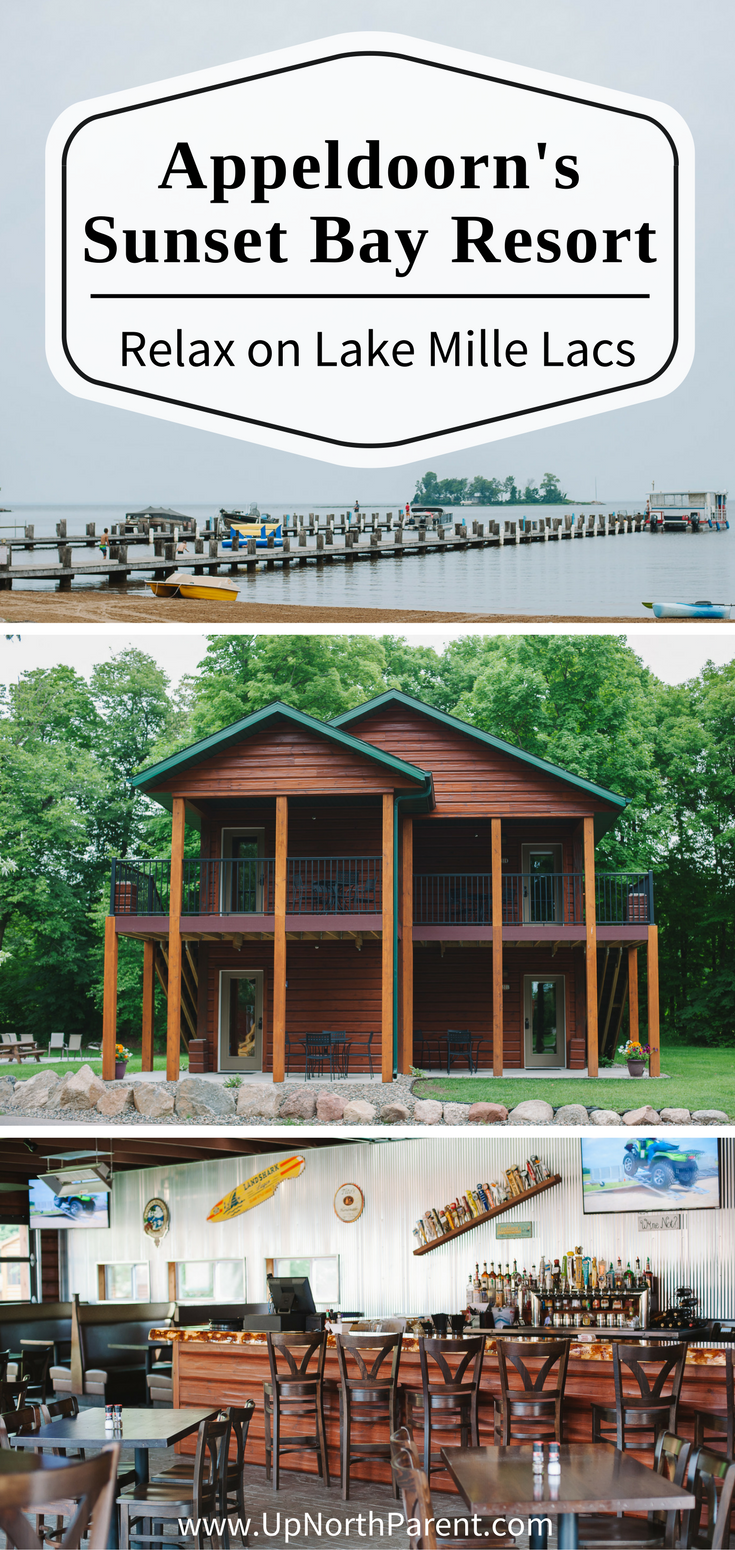 To learn more about Appeldoorn's on Mille Lacs, visit their website or connect with them on YouTube, Twitter, Facebook, Pinterest and G+.