**These posts often contain affiliate links. Please see our disclosure policy for details.**
National Read a Book Day is coming on Wednesday, September 6th!
Anyone who knows me well knows I like chocolate, naps, and BOOKS. And reptiles…but we won't "go there." It seems to creep people out 😉
As project manager for Multicultural Children's Book Day and a life-long reader, my world is always filled with books and authors. I consider this a true blessing because I get to read some pretty amazing things and get eyeballs on books that sometimes get lost in the crowded and noisy world of publishing. As National Read a Book Day approaches, I am giddy at the prospect of sharing more books with the readers and followers of Up North Parent.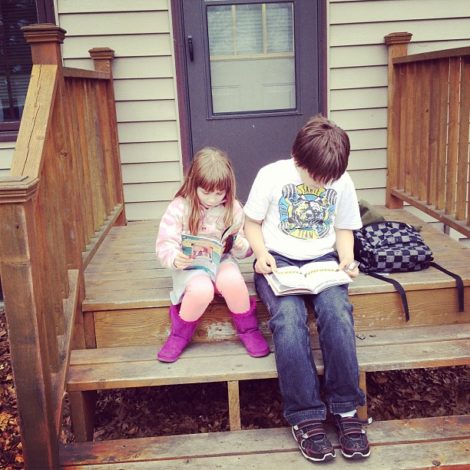 What is National Read a Book Day?
National Read a Book Day takes place every year on September 6. Readers and writers alike can rejoice in this one special day dedicated to enjoying the magic of the written word on paper. Here are a few fun ideas for making the most of this day.
The first Read a Book Day came to be around the end of the first decade of the 2000's. Though I can't seem to find which person was the brainchild for this uber cool even, my guess is that it was a librarian or teacher. On Read a Book Day, it's not a "must" to read a whole book, but the holiday does act as a reminder for readers of all ages to grab a book (e-books count too!) and set aside some time to dive into the pages of a book. For me, this is a moment I've been waiting for three months! I love, love love summer, but the fast paced (and longer) days don't leave much reading time for me. With two busy kids, a full-time job, several side hustles, a love of the outdoors and a business to run, it's not unusual for it to be dark by the time I finally call it a day.
The Season is my Reason to Read
As school starts, the weather cools and schedules become less nutty, I am finally finding the evening time I crave to dig into books. They can be books that improve my brain (The Heart of a Woman by Maya Angelou), books that make me laugh (Granola, MN by Susanne Aspley) or books I need to review for Multicultural Children's Book Day (Echo of the Cliffs by D.G. Driver or Beautiful by Stacy McAnalty) but National Read a Book Day is "the day" serves as the green light for me to get back into the nightly reading habit. National Read a Book Day was also created to be the inspiration to people to read/re-read a section of a book they particularly enjoyed, to read to their kids a little longer that day, to donate a book or two to a children's school library or event gather friends and family for a fun Book Readin' Party.
Ways to Celebrate National Read a Book Day
Sit back, relax and read a book!
Share your own work! There's no rule that says your book reading should be limited to traditionally published stories. Celebrate National Read a Book Day by creating and sharing one of your own written pieces for friends and family to read.
Re-discover the library: Brainerd Public Library has the mother lode of excellent books to discover and enjoy.
Eyeball someone elses' reading booklists and book picks for new titles to delve into.
Use #ReadABookDay to post on social media or look for how others are celebrating the day.
A Girl Power Booklist just for National Read a Book Day
If you or your daughter are looking for some inspiration reads, here are my picks for books that scream "Girl Power!" for all ages:
Picture Books
Jump Into a Book has an excellent Roundup of Courage and Bravery Books for Girls. About half of these I've read-the other half I plan to!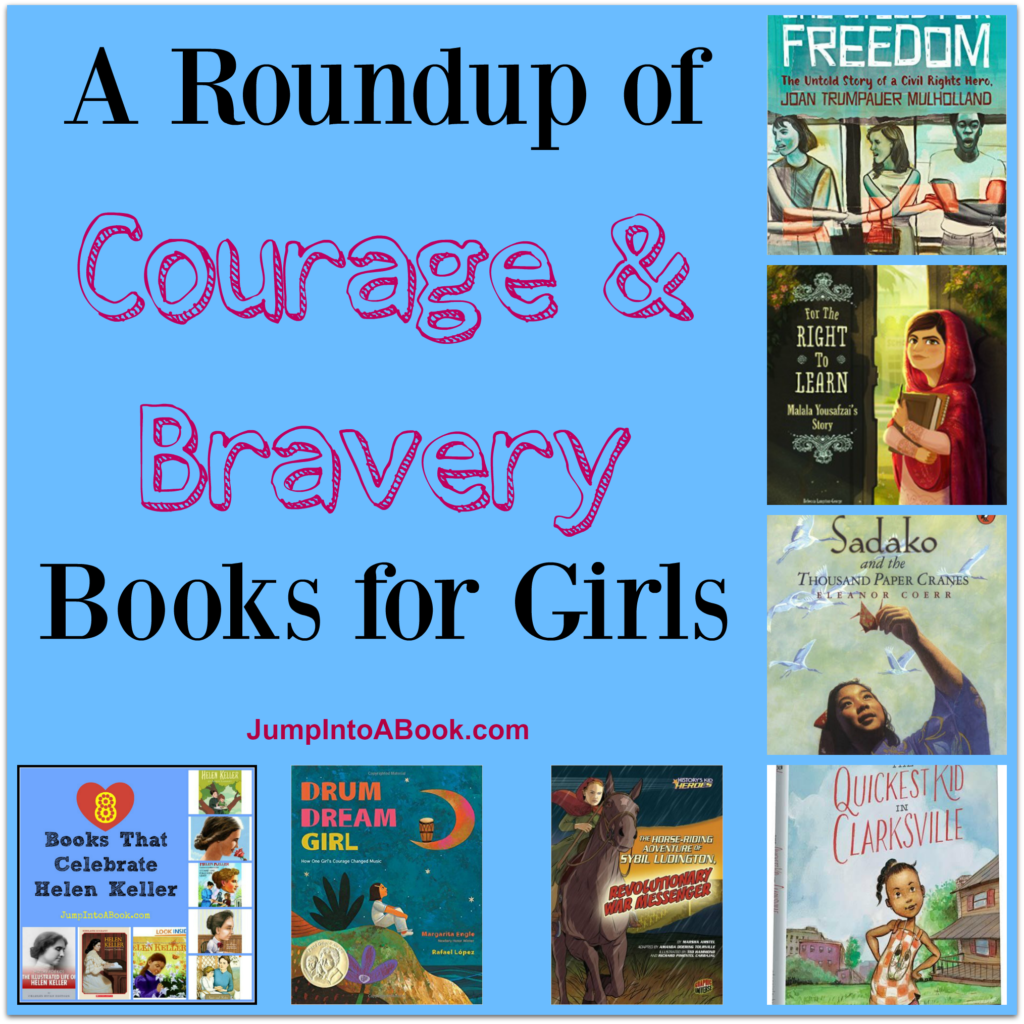 YA
I love a good female protagonist who isn't afraid to defy the odds and kick some bootie. Young adults and grown-ups alike will love the Juniper Sawfeather series from D.G. Driver. Juniper is a Native American teen, which environmental activists parents, who gets wrapped up in some pretty amazing (and dangerous adventures). Although being Juniper's mom would give me fits and grey hair, I love the author's ability to weave an edge-of-your-seat story while letting Juniper's spunk and fierce-ness shine. Visit D.G. Driver's website or connect with her on Twitter.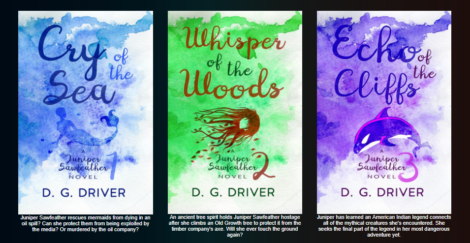 Adult
Right now I am reading Practical Paleo by Diane Sanflippo, BS, NC and am about the read Big Magic-Creative Living Beyond Fear by Elizabeth Gilbert. Both books will make ME and better ME.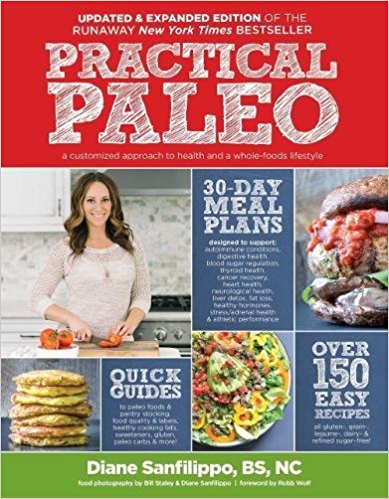 How will you celebrate the day and rejuvenate your regular reading habit?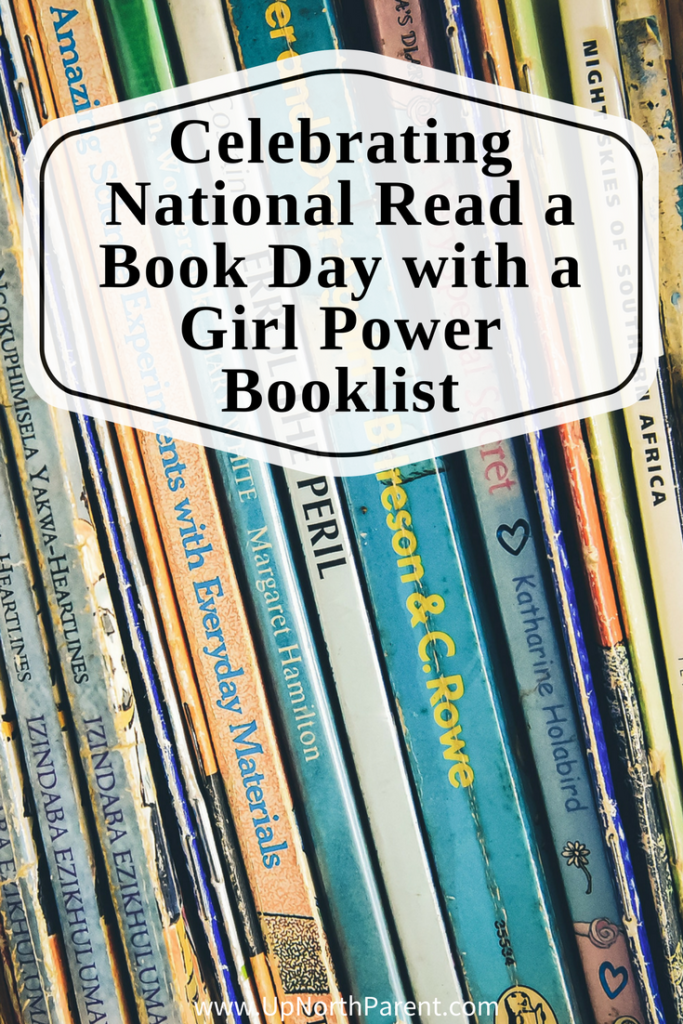 ---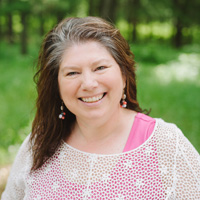 Becky is an "old-ish" mom of "young-ish" kids who thinks bacon is the world's most perfect food. She is a veteran blogger, freelance writer, virtual assistant and project manager for the non-profit children's literacy event, Multicultural Children's Book Day. She is also a proud mom to her amazing 11 year-old daughter Sara and 14 year-old son Jake. Parenting a tween and a teen is a challenge, but she truly believes that being a mom is the Best.Thing.Ever. When she is not hiking (#plussizehiker), reading, selling on eBay, playing with her pets or working on a story for the various magazines she writes for, you can find her on her main blog, Franticmommy. Connect with Becky on Mom Squad Central or on social media: Twitter, Pinterest, Instagram and Facebook!