**These posts often contain affiliate links. Please see our disclosure policy for details.**
We know that physical clutter is mental clutter, and the state of our home affects not only our mental health but the health of our family as well.
Most of us would agree that we want to simplify our homes, and organize the possessions we have in a way that better suits our day-to-day lives.
But the decluttering process and the organization that follows are often a completely overwhelming endeavor. 
However, with a little forethought and preparation, you can set yourself up for success and truly simplify your home, and your life!
Here are 8 basic tips for decluttering your home that will help you simplify your house.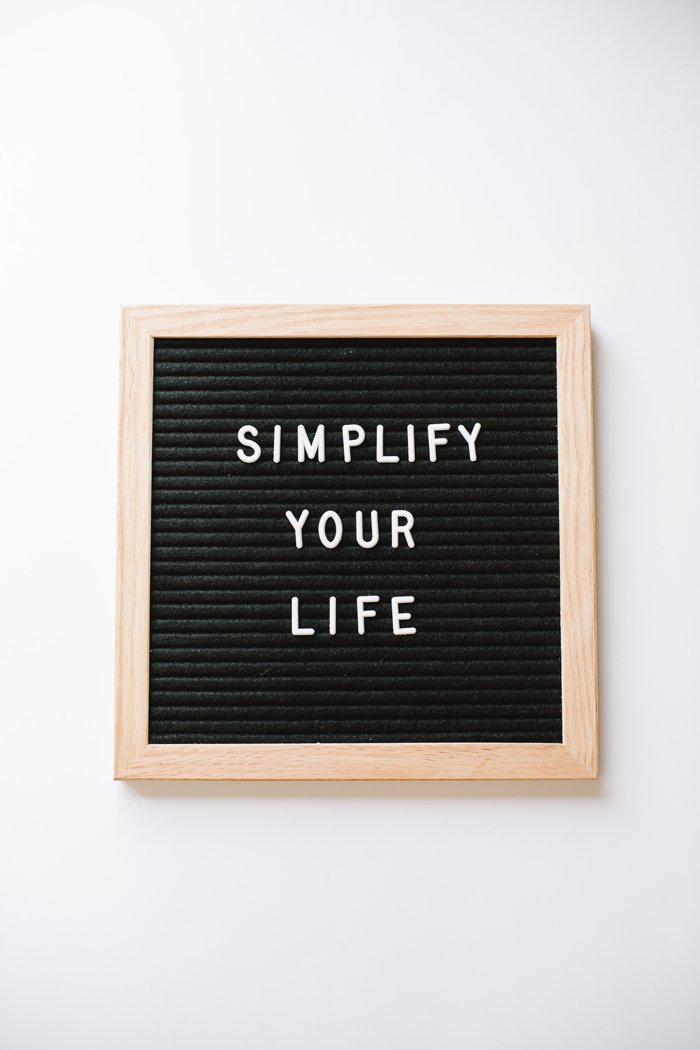 8 Basic Tips for Decluttering Your Home | How to Simplify Your House
1. Be prepared.
This is a multi-faceted tip, so we're going to break it down. Being prepared for the process of decluttering your home involves several things.
You need enough uninterrupted time to devote to the process.
You need the right mindset: simplifying is GOOD and needed. You're about to simplify your home and your LIFE.
You need the right environment; you need to be rested, focused, in a good mood, and preferably have good music to pump you up.
You need to have the necessary supplies: garbage bags and boxes to collect trash to throw away, and corral items to donate.
2. Tackle one space at a time.
You can't do it all at once, and even if you tried, that's a quick way to kill your motivation and make you want to quit.
Instead, take things one step at a time, and make progress, little by little.
Good places to start are your closet, the bathroom, or the kitchen.
And if you feel really overwhelmed, pick one dresser or even just ONE DRAWER and begin.
3. TAKE EVERYTHING OUT FIRST.
Whenever I used to go through my closet, I would look through my drawers or the clothes in my closet, looking for things to get rid of. I would usually end up finding a few things that I didn't really like or didn't wear anymore and I'd call it a day.
Then, I heard the recommendation to take everything out of whatever you're working on (your dresser drawer, kitchen pantry or master closet etc) and begin there.
Next, you decide what to keep.
You're no longer looking for the few items you don't like anymore and pulling those out to donate.
Instead, you're looking at every single thing you took out and only deciding what to keep.
Different methods use different criteria to determine what to keep, but the gist is either you need/use the item, or you love it. That's it. You only keep what you regularly use or what you absolutely love.
Anything with ANY type of obligation or guilt associated with it gets donated. ("So and so gave it to me, I don't really like it or won't ever wear it, but I feel bad because it was a gift" etc etc etc.) Someone else will love and use it! Donate it and bless someone else!
4. Put the things you want to keep back.
At this point, don't worry about your spaces being perfectly organized or spotless. You can come back and clean or tidy up later.
5. Continue on in another space.
Repeat this process in every area of your house.
Remember, take everything out first, and then decide what you want to keep. As Emily Ley says in A Simplified Life, "be ruthless." Keep only the best, the deeply meaningful, and what you regularly use.
6. Take breaks if needed, but don't give up!
Don't lose your momentum. Keep going! And don't overthink it!
7. Use an "Undecided" box to defer tough decisions for later.
When in doubt about an item, put it in a special "undecided" box.
When you're done with your decluttering process, look through it again and discard anything that is a donate item.
Then, put the box with the remaining items away in the basement. If you haven't opened the box to pull anything out in 6 months, the stuff inside isn't THAT important and can now be donated.
8. Clean and tidy up, and have fun arranging the remaining items in your house!
Once the decluttering process is over, you can take your time deciding how to organize all of the stuff that is left in your home.
You're now left with the best of the best and the absolutely necessary, so you should have a lot more room to work with. Have fun and enjoy the fruits of your simplifying labor!
– – – – –
The decluttering and simplifying process is mentally and physically taxing, and can be difficult to start, and even harder to finish.
By using these 8 tips for decluttering your home, you can set yourself up for success and make the whole process a little easier!
P.S. If you want to follow along with Up North Parent and this simplicity project, AND if you'd like to share your own progress with us, use the hashtag #UpNoPaSimplify on social media! We can't wait to see the progress you're making!
P.P.S. We've mentioned it a few times and we'll continue to talk more about it but we are drawing a ton of inspiration and motivation for this series from Emily Ley's new book, A Simplified Life. I bought a copy for myself and then promptly bought copies for some of the important women in my life (Becky included), and it's been a driving force of motivation ever since. We truly recommend it! Becky also read Marie Kondo's The Life-Changing Magic of Tidying Up and she LOVED it. It's on my spring reading list!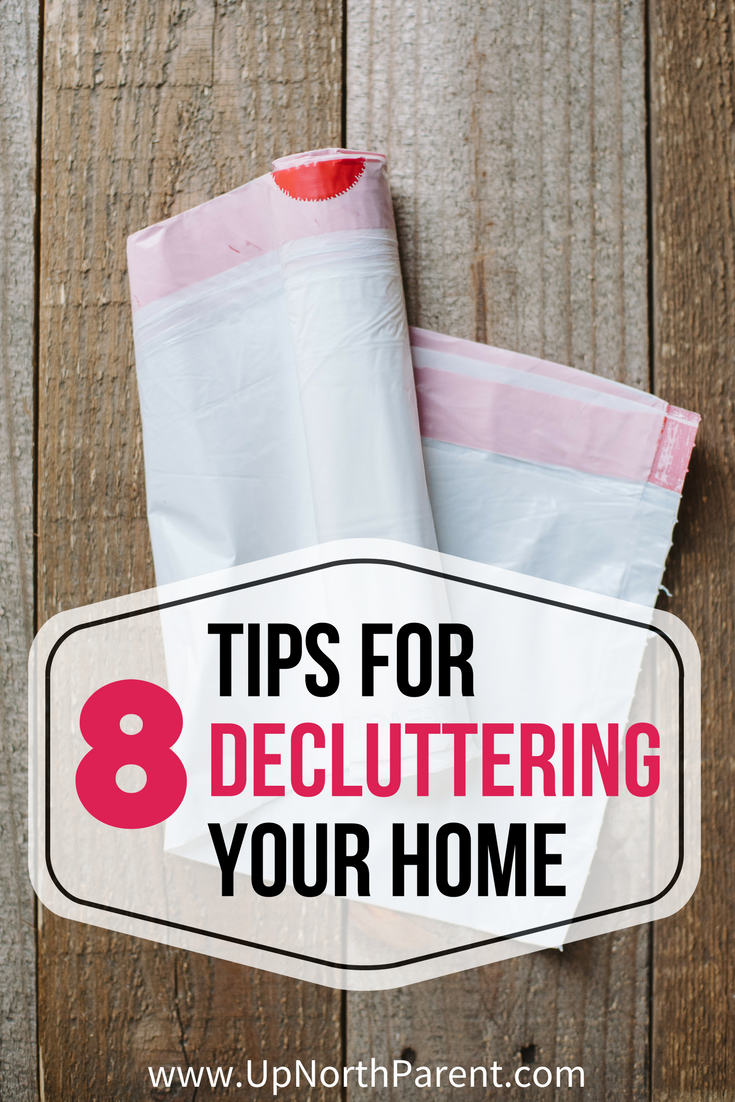 ---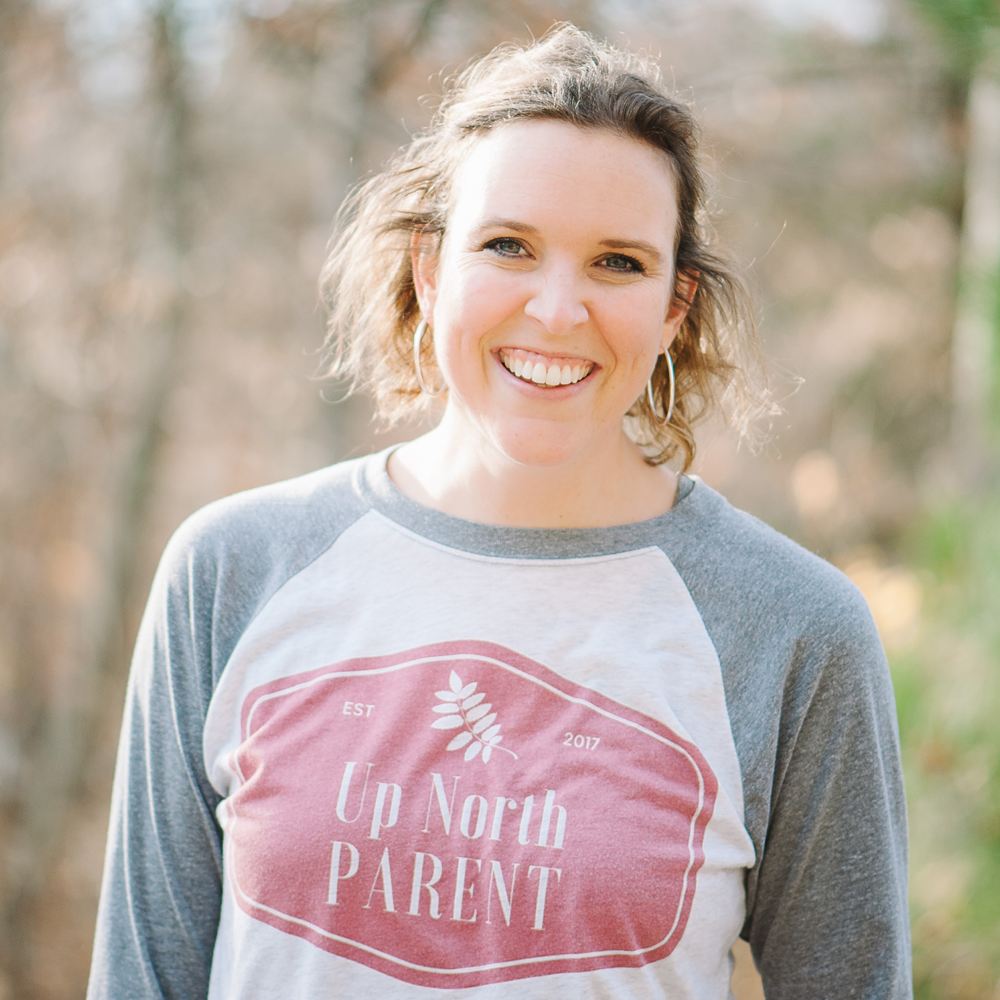 Laura is a motherhood blogger and photographer from the Brainerd Lakes Area in Minnesota. Her mission is to seek joy in the midst of motherhood, and encourage other mamas to do the same. She is married to her high school sweetheart, Matt, a mama to their firstborn son, Raleigh, and a dog-mama to their feisty 6lb toy poodle, Remy. She spends her days chasing after them, while daydreaming about naps, crafts, and donuts with sprinkles. She writes at www.lauraradniecki.com.