**These posts often contain affiliate links. Please see our disclosure policy for details.**
It doesn't take long once you embark on a massive house decluttering mission before you have bags and boxes full of items you no longer want or need in your home.
When I did my recent massive declutter, I had dozens of bags and an equal number of boxes to donate after just a few days.
Once you decide what you want to get rid of, you need to make a plan to get the clutter out of your house FAST.
The longer it lingers in your home, the greater the likelihood that you see something and think, "Well, maybe I actually do want to keep that one thing."
But what are you supposed to do with your unwanted stuff after you ruthlessly declutter your house?
First, you need to make some decisions, and then you can consider places to donate your stuff to.
What to Consider When Deciding What to Do With Your Unwanted Stuff
1. Do you want to sell it?
Some people don't want to donate their unwanted stuff; they would prefer to sell it and try to recoup some of the money spent on it all.
To me, this is a lot of work and isn't worth the effort unless it's a big item like a couch, or an expensive item I could sell for a good amount of money.
For everyday items like clothing and household decor and goods, I prefer to donate them.
If you're looking to make some money, you can sell your unwanted stuff on Craigslist, Ebay, online garage sales on Facebook or by hosting your own in-person garage sale.
2. Do you need a tax write-off for the items you donate?
Don't need a tax write off?
If you don't need the donations to be tax-deductible, you can donate the items to anyone or anyplace.
Know someone down the street who could use your used kids clothes? Great! Pass them on.
Want to help your friend fill up her tables at the garage sale she's planning to have? Awesome, give her all of your unwanted stuff. Let her sell it.
Some people have donated unwanted items to victims of house fires or other life-altering circumstances, which I know would be deeply appreciated in a time of such crisis and devastation.
Do need a tax write off?
If you do need your donations to be tax-deductible, you need to make sure to donate your items to a place that is an IRS certified charity.
Most charities are 501(c)3 certified, which allows you to write off the donations you make to them.
(Also, check with your tax preparer to be sure you're doing everything properly. We are not accountants and are not giving tax advice; just passing on general information to you all. 🙂 )
3. Do you need someone to come pick it up?
Many 501(c)3 charities have the option of picking items up at your home, depending on where you live.
Locally in the Brainerd area, I know the Epilepsy Foundation picks items up at the curb for many areas, but there are some neighborhoods they don't pick up at. (Like my house!)
The Habitat for Humanity ReStore will come pick up large furniture pieces which is SO helpful if you have big, bulky things like that to get rid of.
Where Should I Donate My Unwanted Stuff To?
(Depends on if you need a tax write-off for the items or not (check 501(c)3 status), and assuming you don't want to sell the items yourself.)
Salvation Army, Goodwill, or other thrift stores
Epilepsy Foundation
Habitat ReStore – furniture, home furnishings and building items
Pregnancy Support Center, Birthright etc.
The Women's Shelter
Public Library (books)
Churches (They may connect you with someone who could use your items, or else take them for you to distribute.)
Organizations that hold garage sales as fundraisers
Disabled American Veterans of MN
Victims of house fires
List it as "Free" on Craigslist
When I was trying to find a place to donate all of the items from my recent massive house decluttering, I asked for recommendations on social media. Many of the items on this list came from people replying to that post.
In all honesty, there are so many wonderful organizations (and people!) who would love to have your unwanted items. I found it very hard to decide who to donate it to! (That's a good problem to have, I suppose.)
Once you make the decision to embark on a house purge and execute your decluttering mission, any one of these great options will make it quick and easy to get the unwanted clutter out of your home so you can start enjoying your newly simplified space.
And you'll be blessing others in the process.
P.S. Follow along with us on social media using the hashtag #UpNoPaSimplify as we continue with our Simplicity Project.
P.P.S. If you're ready to start your own decluttering process and are looking for more inspiration, we can't recommend Emily Ley's A Simplified Life book and Marie Kondo's The Life Changing Magic of Tidying Up enough. They were the catalysts to our massive decluttering and simplifying journey!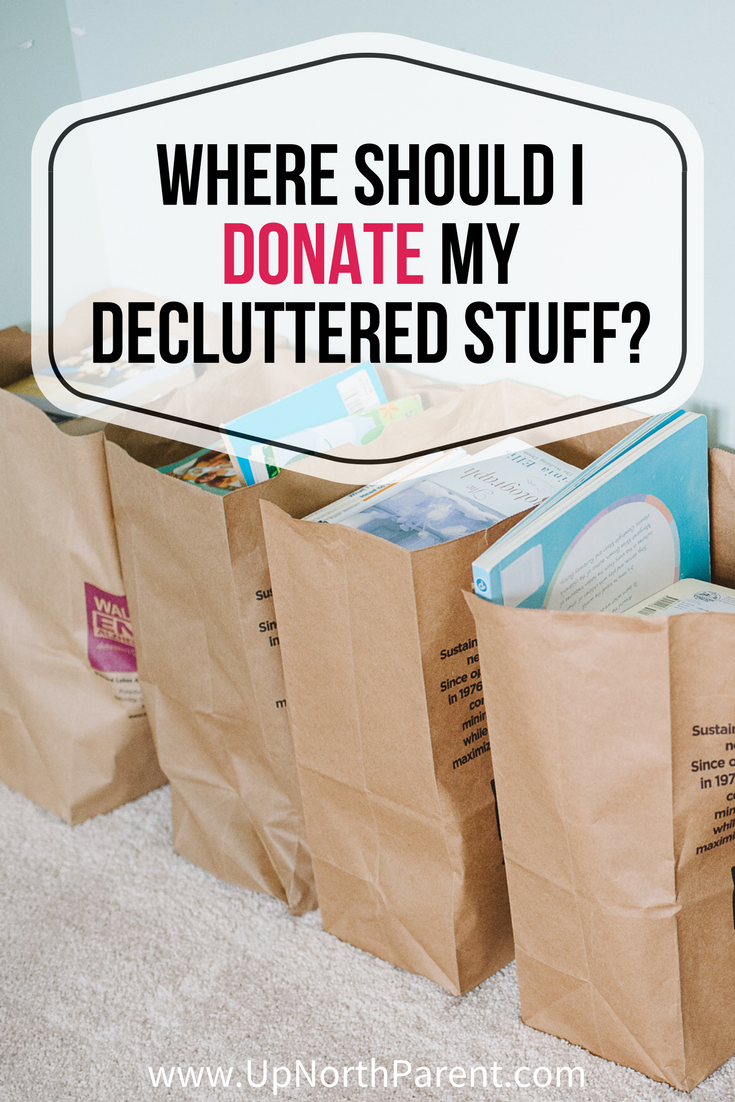 ---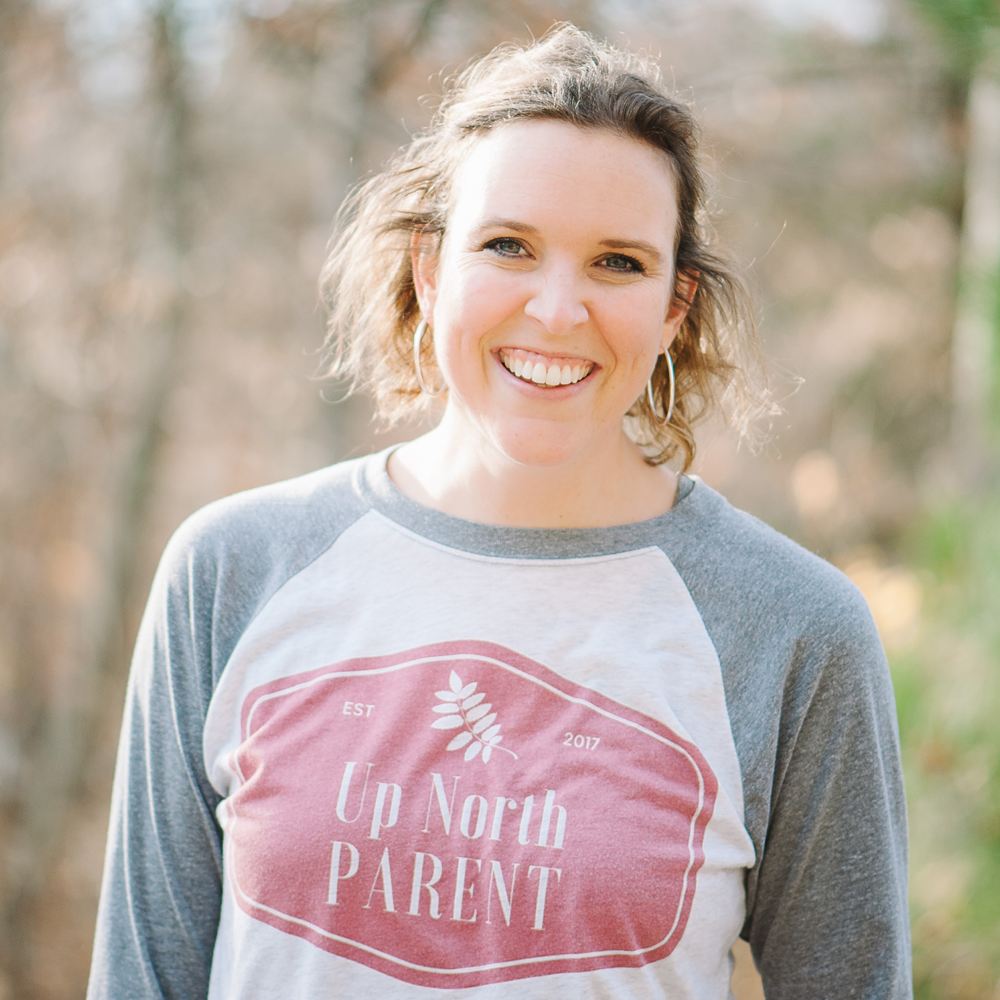 Laura is a motherhood blogger and photographer from the Brainerd Lakes Area in Minnesota. Her mission is to seek joy in the midst of motherhood, and encourage other mamas to do the same. She is married to her high school sweetheart, Matt, a mama to their firstborn son, Raleigh, and a dog-mama to their feisty 6lb toy poodle, Remy. She spends her days chasing after them, while daydreaming about naps, crafts, and donuts with sprinkles. She writes at www.lauraradniecki.com.