**These posts often contain affiliate links. Please see our disclosure policy for details.**
"Often we hold on to things long past their expiration date, or we hold on to things that we should never have grasped onto in the first place…or we hold on to things that would be better off not being held by anything at all." -Brave Girls Club
I may have mentioned this before, but I live in a small house.
Like, a very small house.
Not a "Tiny House" like my friend BA…but a quite "compact" house by today's standards. In my under-1,000-square-foot dwelling, I've raised two kids and (currently) six pets while also navigating several home renovations and the passing of one parent, both in-laws and one bestie.  My home has been a huge part of my life story for almost 30 years of my life.
The downside is that 30 years of my life is also inside this house. Every nook, cranny, room, and cubby is brimming with somebody's stuff.
I've always claimed that I "purged often" to keep the clutter down to a dull roar, but I now realize that I was doing just enough to make it look like wolves didn't inhabit my house.  I was able to give away outgrown toys and clothing, the obvious stuff. But everything else just got stuffed into any dark, deep crevices until I could "find the time to deal with it."
In reality, it was kinda like putting a Band-aid on the Grand Canyon. In the grand scheme of things, the decluttering I was doing was pretty surface-y and the excess possessions (about 90%) that I knew I didn't need but was uncertain how to deal with, kept quietly piling up in closets, drawers, and the basement.
But that all started to shift at the end of 2017 when I finally realized that my house was bursting at the seams. It was then I began a deep dive into my "what is all this crap? And why am I keeping it?!" adventure, largely inspired by Marie Kondo and her AMAZING book.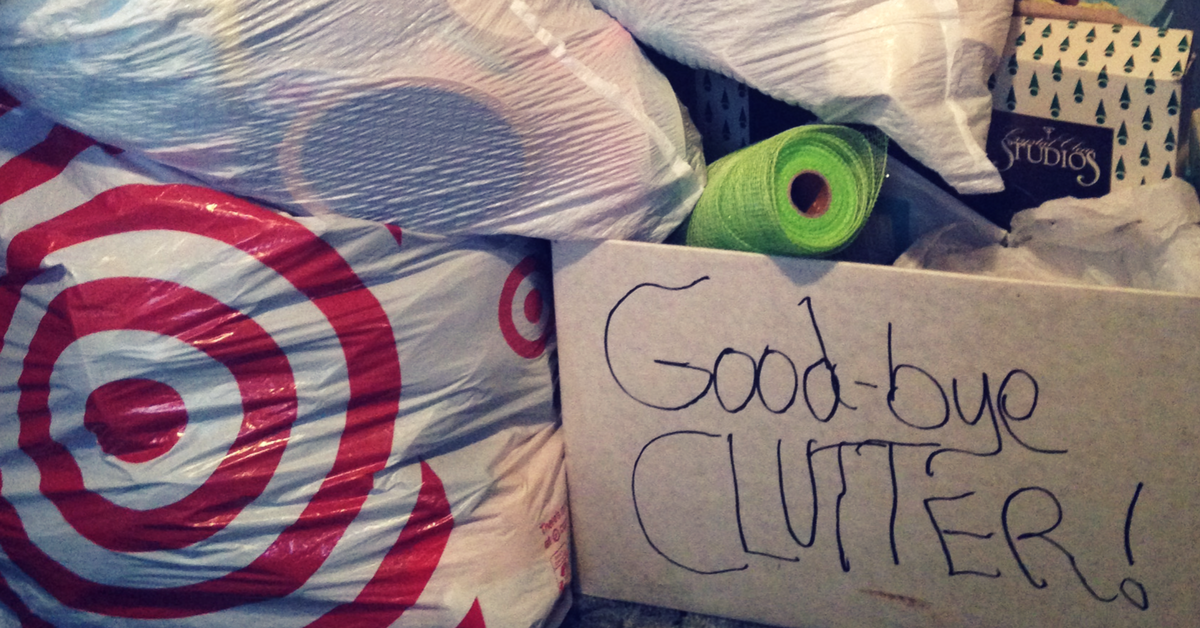 What Decluttering is Teaching Me About Myself
As this new journey unfolds, I am finding out some interesting things about myself.
The Queen of "I'll Keep it Just in Case"
I now realize that I am the Queen of I'll Keep it Just in Case. "Just in case" meaning that maybe, possibly I could potentially, maybe sorta need item XYZ in the future. Those 3 bags of pillow stuffing? Maybe someday Sara and I will make pillows (even though we have no fabric or a sewing machine).
Hey, it could happen…, right?
The Mayor of "Worst Case Scenario-ville"
I am also the Mayor of Worst Case Scenario-ville. YES, I must keep these ugly snowboots of Jake's in case we ever get 12 feet of snow and Sara can't find her boots (truth-be-told, Sara would cut off her feet before she would wear her bro's hideous hand-me-down boots). And I simply can't part with the 10 extra hat and mittens sets because what kind of parent would I be if my kids showed up at school without either? (Like they do now….every.day.)
The Dreaded Garage Sale Pile
Then there's the dreaded Garage Sale Pile. When it came to finally parting with said bags of pillow stuffing, extra hats, and ugly snow boots, my next plan of attack was to sell these items at a garage sale and possibly make a dime or two.
Only the garage sale never happened and years ticked by.
Confession: I love going to garage sales. I loathe having a garage sale.
So the pile of Would Be Garage Goodies grows and grows and all I really did was move the clutter from one spot to another.  But this year, that has all changed.
I have literally donated no less than 30 garbage bags of stuff to donation places like DORCAS and the Epilepsy Foundation.  Excess furniture was donated to Habitat for Humanity ReStore and mystery cords and dead electronics went into the recycle bins at BestBuy.
I have a loonnnggg way to go to get the excess in my house under control. But I also know that this will be the year it happens. This will be the year I embrace a simpler lifestyle in every sense of the word.
THIS year will be known as The Year My House Lost Weight.
And I couldn't be more excited.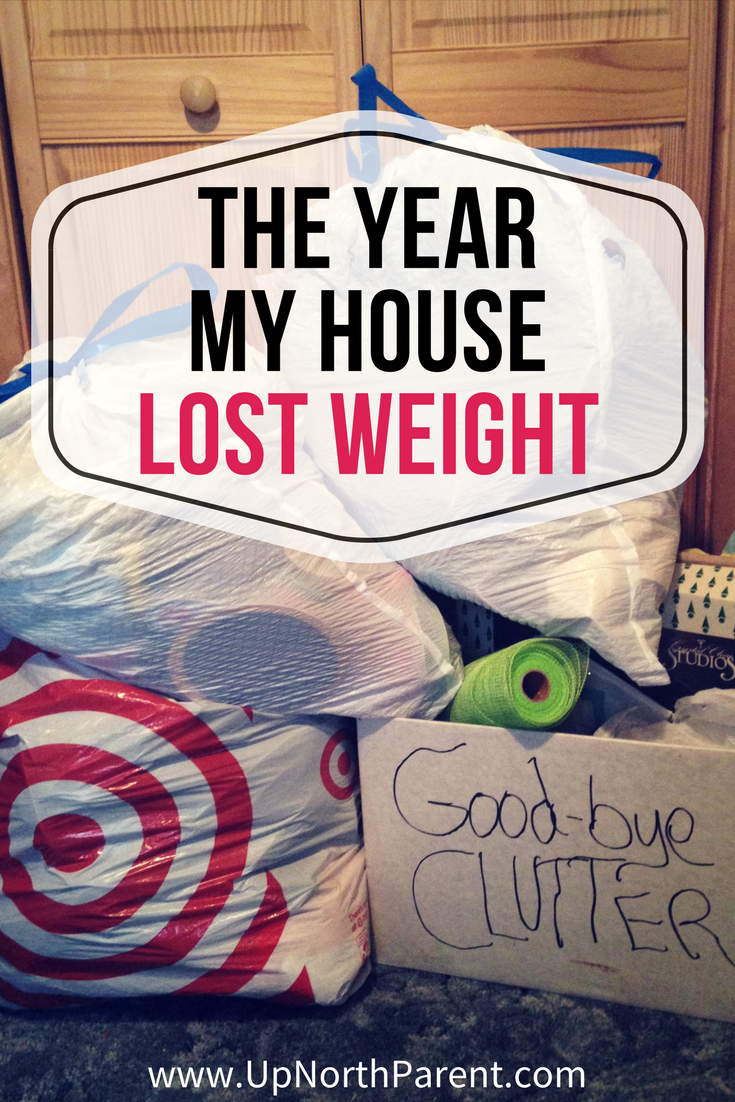 ---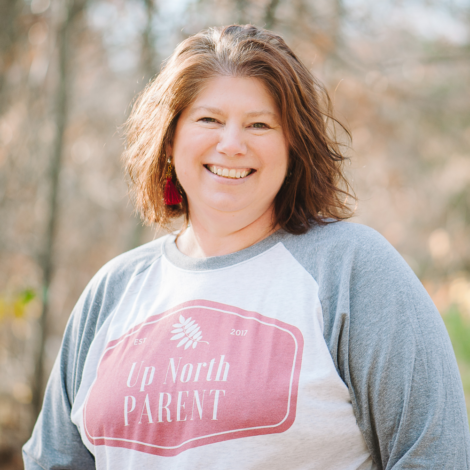 Becky is an "old-ish" mom of "young-ish" kids who thinks bacon is the world's most perfect food. She is a veteran blogger, freelance writer, virtual assistant and project manager for the non-profit children's literacy event, Multicultural Children's Book Day. She is also a proud mom to her amazing 12-year-old daughter Sara and 15-year-old son Jake. Parenting a tween and a teen is a challenge, but she truly believes that being a mom is the Best.Thing.Ever. When she is not hiking (#plussizehiker), reading, selling on eBay, playing with her pets or working on a story for the various magazines she writes for, you can find her on her main blog, Franticmommy. Connect with Becky on social media: Twitter, Pinterest, Instagram and Facebook!