**These posts often contain affiliate links. Please see our disclosure policy for details.**
Decluttering and organizing are common ways people cope with tough, unexpected situations.
I should know; when I feel out of control for any reason, I immediately feel the tendency to declutter and clean anything and everything.
We're in the middle of the most uncertain times many of us have ever experienced, and no one knows how long they're going to last.
If that alone doesn't stress you out, add on cancelled schools, stay at home orders, trying to keep kids busy while you work from home, as well as conflicting information everywhere you turn, and it's a wonder any of us get out of bed in the morning.
When we are grasping for control and feel like we are drowning, decluttering our surroundings and bringing chaos into order can have a profound impact on our mood and our ability to cope.
Many of us are on lockdown; forced to stay home for the foreseeable future.
What better way to spend the time in lockdown than to declutter your home and surroundings in hopes of restoring order, peace and a sense of control to your life?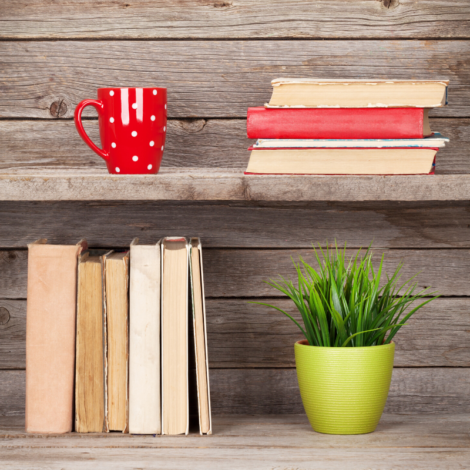 But, HOW Do You Declutter Your Home?
Before we look at a list of the areas in your home you may want to declutter, let's talk briefly about HOW to declutter.
There are several different methods about how to declutter, and what criteria to use when you evaluate your possessions.
Marie Kondo and "Spark Joy"
Marie Kondo, the Japanese decluttering guru and author of The Life-Changing Magic of Tidying Up, is an advocate of holding each of your possessions in your hands and asking if it "sparks joy" in you. If it does, keep it. If it doesn't, get rid of it. (Donate, sell, throw it away etc.)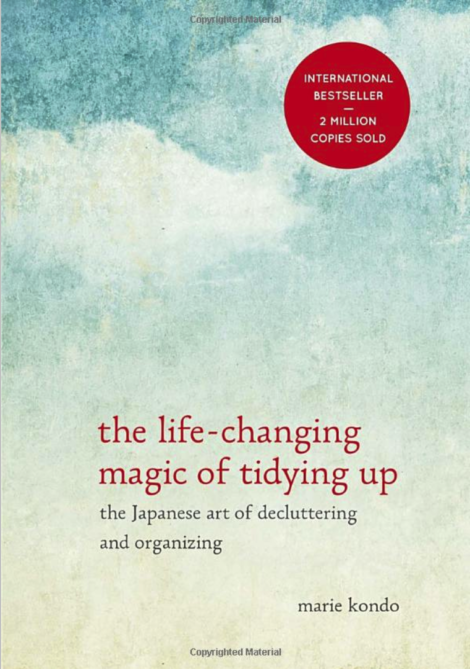 Emily Ley and "Best, Favorite, Necessary"
Emily Ley, the author of A Simplified Life, is another voice of authority in simplifying and decluttering. Her motto is to keep the "best, favorite and necessary" items, and let go of the rest.
Some people have trouble with the "spark joy" concept; finding it too vague to help them make hard decisions about what to keep. They often find Emily Ley's "best, favorite, necessary" criteria easier to follow.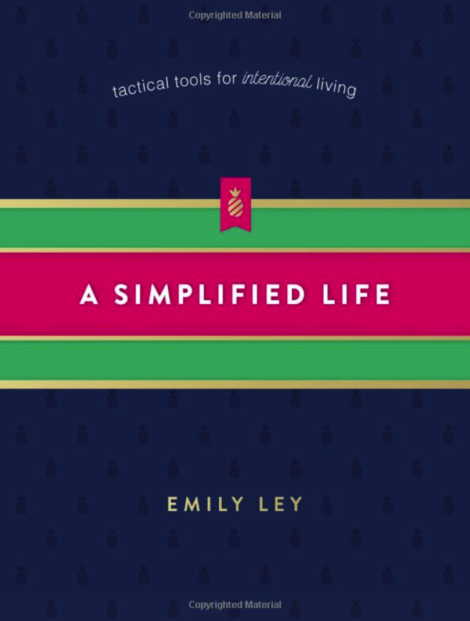 Whatever method you use as you begin with the simplifying process in the places to declutter in your home, focus inward and pay attention.
As you go declutter your items, you'll become aware of the feelings you get when something should stay in your house, and you'll know when it's something that you know shouldn't stay.
Listen to your instincts; they won't fail you.
Places to Declutter When You're Home on Lockdown:
When you can't leave your home and decide to spend your time decluttering instead of obsessively checking the media sites on your phone, you'll need a plan.
Here is a comprehensive list of places to declutter as you work to simplify your life and home.
Bedroom:
Bed
Under the bed
Bedside tables
Dresser
Bookshelves
Closet
Walls
Bathroom:
Vanity drawers, cabinets
Vanity countertop
Under the sink
Medicine Cabinet
Linen Closet
Shower
Bathtub
Walls
Towel rods
Toilet
Bathroom floor
Living Room:
Shelves
Book cases
Toy boxes
TV stand
Walls
Couch
Under the couch
In the couch
Floor
Kitchen:
Table
Cabinets – in and above them
Shelves
Closets
Pantry
Walls
Floor
Basement, Laundry Room, Office, Play Room:
Shelves
Closets
Walls
Floor
Desk
Table
Countertops
Garage, Shed:
Cars:
Glove compartment
Doors
Center console
Seat back pouches
Seats and underneath them
Trunk
Other Places to Declutter:
Diaper Bag
Purse
Stroller
Backpack
Camper, Boat etc
Outside toys
Deck or patio
Front porch
Yard
Regardless of whether you choose to use the "spark joy" method or the "best, favorite, necessary" criteria to decide what to keep, you will be making major progress in eliminating excess as you declutter.
You will feel a shift in your mood, and in the feel of your space. It's as if everything just took a big deep breath and exhaled.
Things begin to feel lighter.
When In Doubt, Say "We'll See"
When you feel conflicted about an item and find yourself debating "Should I keep it, or not? I can't decide!", take a box and label it "We'll See."
If you aren't quite ready to part with an item but you are thinking about it, you can put it in the We'll See box, and postpone making a decision about it for now.
The box goes on a shelf in the basement or in the back of the closet, with the intent of revisiting it again in a few months. For now, it's out of sight, out of mind.
You can revisit the box later and see if you even remember what you put in there. The decisions on what to keep and what to get rid of might be more clear by then.
– – –
Decluttering has a magic calming effect on frazzled nerves and an anxious heart.
By arming yourself with helpful decluttering tips and the mantra of either Marie Kondo or Emily Ley, you will be on your way to steading your nerves and creating more calm in this season of chaos.
And that's something we all need more of.