**These posts often contain affiliate links. Please see our disclosure policy for details.**
As we embark on this new year, many of us are yearning for a clean slate.
A fresh start. A chance to begin again, and make changes to our lives to help them be better.
For Becky and I (Laura), and I bet many of you too, that translates over to our homes and our belongings.
As 2017 came to a close and 2018 began, Becky and I both felt the pull toward simplicity. Toward less clutter. Toward more margin.
Margin is a word that often seemed like a mystery to me, but all it really means is breathing room. That could mean in your home with less stuff, in your mind with fewer distractions, or in your calendar with less commitments.
We want less stuff. More margin.
Emily Ley and A Simplified Life
One of my favorite people to follow online is Emily Ley, and in November, she released her second book called A Simplified Life. I had preordered it earlier in the year, and I began reading it immediately, as soon as it showed up at my doorstep.
No more than a few hours later, I was embarking on a complete house decluttering with purpose and passion, inspired by A Simplified Life.
The end result was literally dozens of bags and boxes of items that I donated, as well as a desire to create not only a simplified and decluttered home, but truly a simplified life.
The Simplicity Project with Up North Parent
Over the next few weeks, Becky and I are going to be talking all about Simplicity and Decluttering here at Up North Parent.
Both of us have or are in the process of "gutting" our homes and ruthlessly decluttering, and we both feel the deep desire for more simplicity in our lives.
We know we're not alone.
Decluttering matters. It is important and it affects you and your family on a deep level.
So with that, The Simplicity Project begins today with 5 reasons to simplify your life.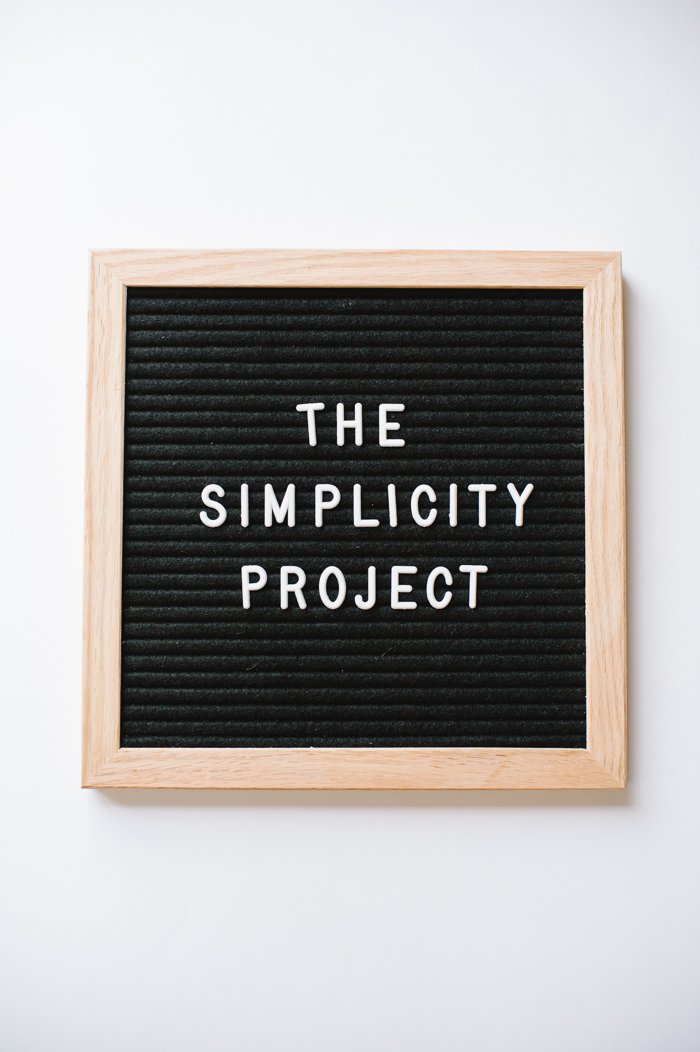 5 Reasons to Simplify Your Life
1. Physical Clutter is Mental Clutter
As Emily Ley says in A Simplified Life, physical clutter is mental clutter. I think we can all agree that we do not need MORE mental clutter in today's overly stimulated, noisy, often scary and stressful world.
2. Stuff is Stressful
We don't know about you, but TOO MUCH STUFF stresses us out.
And as two people who already have a tendency to struggle with anxiety, Becky and I don't need anything in our lives that will add to our stress and anxiety levels.
3. Your Home is Your Oasis
Your home should be your oasis; your calm in the storm of an often turbulent world.
It's hard to have your home be an oasis if it's overflowing with stuff that doesn't have a purpose, or major significance to you.
4. Find the Things You Need
It is SO FRUSTRATING when you know you own something but you can't find it when you need it. Then you have to spend unnecessary time searching for the missing item and maybe even buy another one, even though you know you have one somewhere, you just can't find it.
Owning less stuff makes it easier for everything to have a "home" and you will be able to remember where that home is!
Need a cord for your phone? Sure, it's in the basket where all the cords are kept. Need a screwdriver? Sure, it's in the tool box in the garage.
5. Teach Your Kids About Simplicity
As you raise your children, you are teaching them habits that will carry over into their adult lives. If they grow up surrounded by clutter and chaos, the chances are good they will bring those habits into their adult lives too.
Simplicity, organization and cleanliness are learned traits than can and should be taught from a very early age and modeled in the home kids grow up in.
– – – – –
It's likely you didn't need convincing to want to declutter and simplify your home and your life.
If you're anything like us, you feel the yearning for simplicity deep in your bones.
The state of your home impacts your mood, your mind, your relationships, and even your children's future.
Simplicity and decluttering should be a necessity for everyone.
If you've felt the desire for simplicity in your life and in particular, in your home, you're in the right place.
You can do this.
And we're doing it with you.
P.S. You can follow along with all of our Simplicity Project posts here.
P.P.S. The two books that were the catalyst for us during this entire decluttering process were Emily's Ley's A Simplified Life and Marie Kondo's The Life Changing Magic of Tidying Up. We highly recommend them!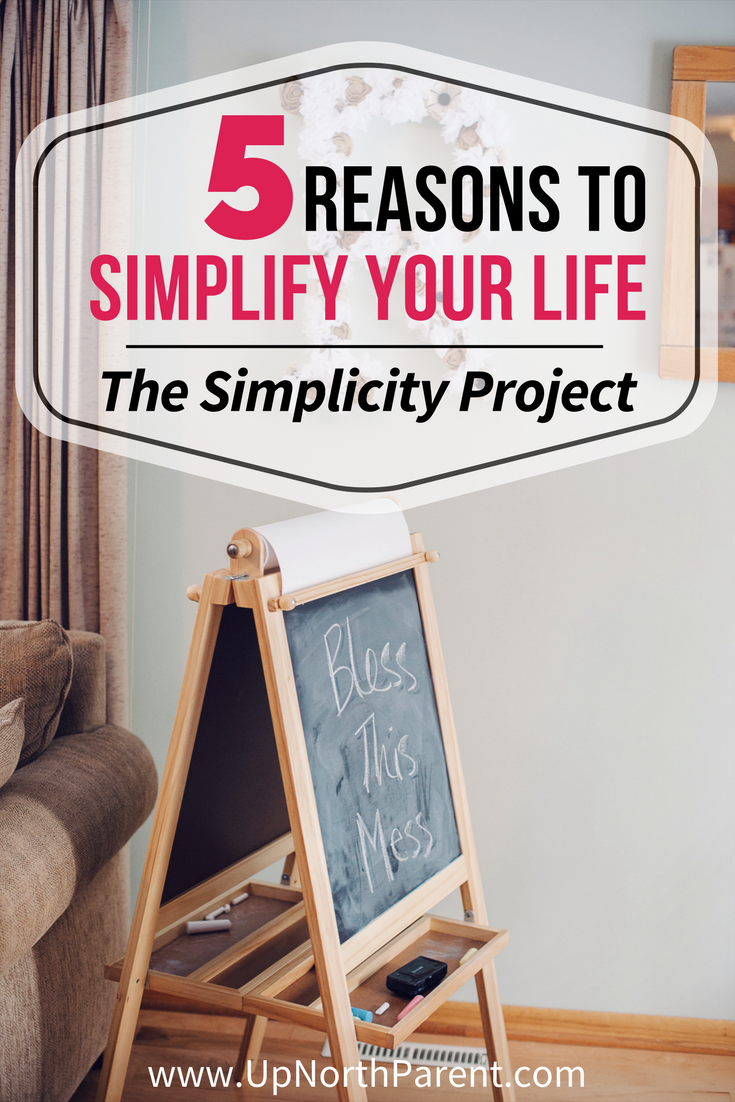 ---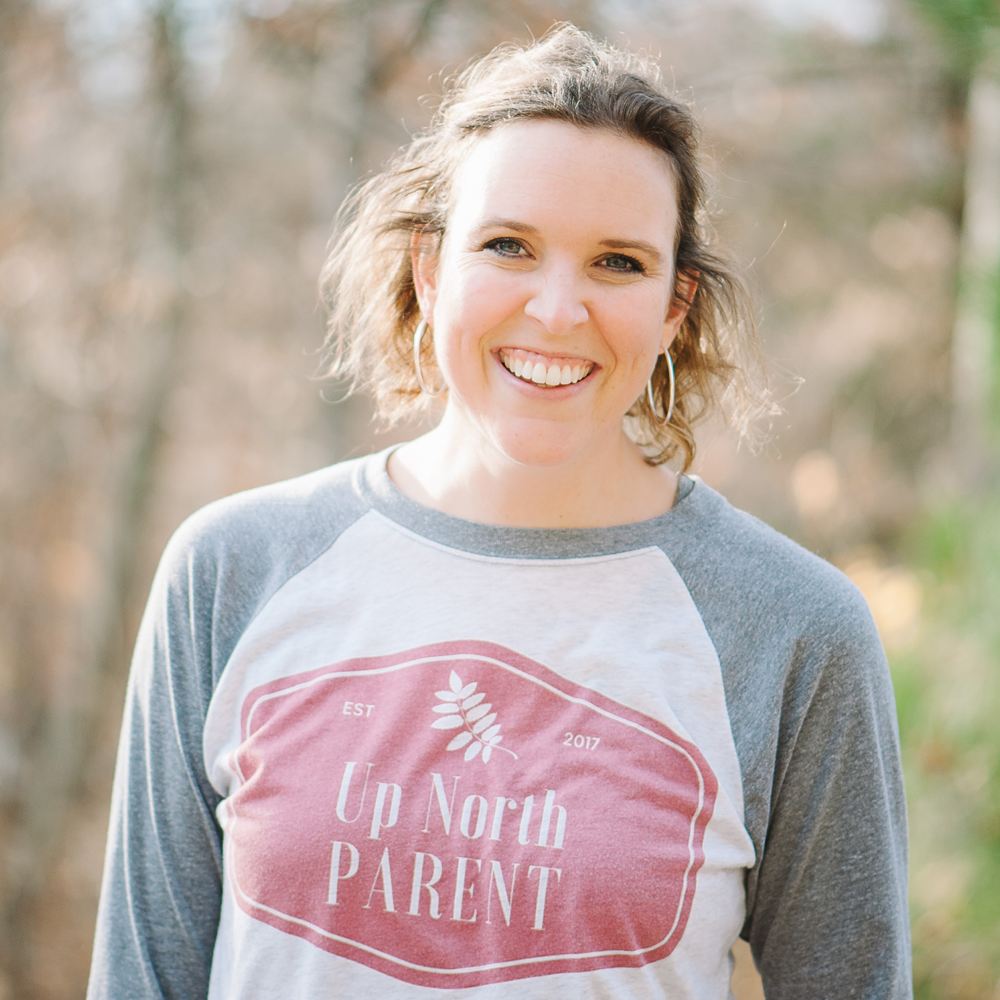 Laura is a motherhood blogger and photographer from the Brainerd Lakes Area in Minnesota. Her mission is to seek joy in the midst of motherhood, and encourage other mamas to do the same. She is married to her high school sweetheart, Matt, a mama to their firstborn son, Raleigh, and a dog-mama to their feisty 6lb toy poodle, Remy. She spends her days chasing after them, while daydreaming about naps, crafts, and donuts with sprinkles. She writes at www.lauraradniecki.com.