**These posts often contain affiliate links. Please see our disclosure policy for details.**
Like we mentioned in our Up North 2018 Healing Gardens Tour, gardening is more than food-producing and hobby-inducing.
And the growing gurus at Landsburg Landscape Nursery of Brainerd couldn't agree more and were kind enough to give us their thoughts on The Intrinsic Value of Gardening and the Top 12 Reasons to Garden.
Enjoy!
Time for some Dirt Therapy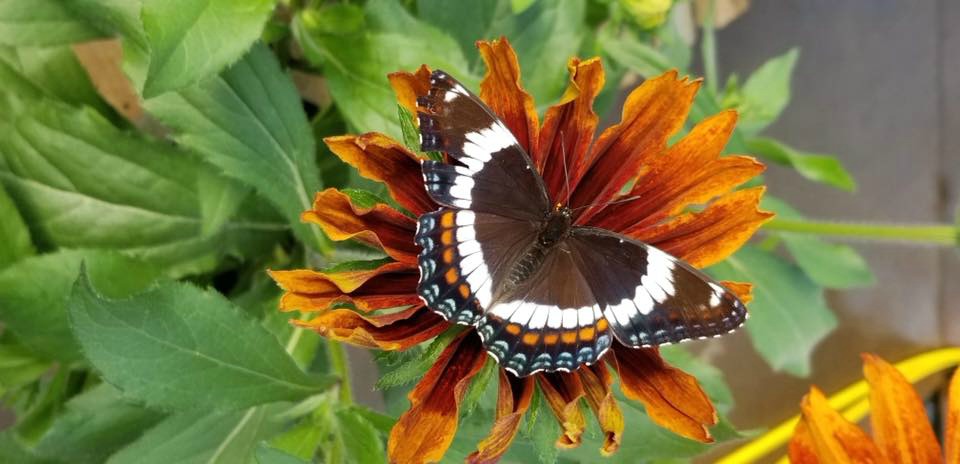 Gardening is a wonderful way to ground ourselves; to slow down and pull out of the fast-paced world we live in. So much of our lives today are focused on instant impact and instant gratification!
To have to wait for something to grow and ripen is a nice change of pace, and a good lesson to teach our children or grandchildren.
Yes, gardening can be hard work, but it is oh so rewarding!
The Top 12 Reasons to Garden
1. Garden for Safe, Healthy Food: By starting your own garden you can grow your own fresh produce and know that it is safe to eat. Growing herbs in the kitchen can add fragrance to the room and flavor to any meal.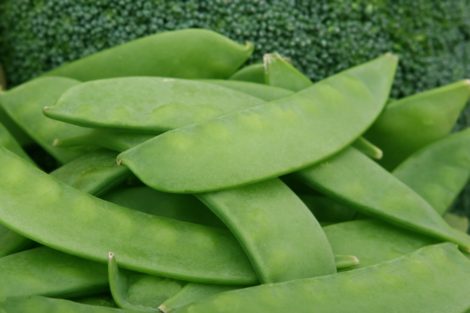 2. Garden for stress relief: You know what they say, "You can bury a lot of trouble digging in the dirt!" The beauty of nature is a great stress reliever in and of itself! Just think how often you see pictures of stunning landscapes or recordings of nature's sounds being connected with relaxation. Having your own garden can be a sanctuary for meditation and contemplation, and can provide quite a bit of relief from stress. It's all part of making your home a haven from stress.
3. Garden for exercise: Studies have shown that gardening for an hour can burn up to 350 calories. It can also help older adults reduce osteoporosis.
4. Garden to add Beauty and Attract Wildlife: Perennials, trees, and shrubs can add color and texture that is pleasing to the eye, while also providing food and shelter for our animal friends. Being environmentally friendly by planting a rain garden, using drought-tolerant plants or restoring your shoreline are all helpful to the environment.
5. Garden to Learn: The more you learn about plants and gardening, the more knowledge you seek to help your plants grow and stay healthy.
6. Garden to Make Money: Some people garden to produce fresh, healthy produce for a profit. Gardening and landscaping can also increase the value of your home.
7. Garden to Meet People: Like any other hobby, gardening can help you expand your social circle.
8. Garden to Be Creative: Express your personality in your garden. The options are endless!
9. Garden to Win: Gardening can become a competition and can include national recognition and financial rewards.
10. Garden for Emotional Needs and Spiritual Connections: Gardens can provide a place to relax and unwind from a stressful day and can provide a sense of achievement. Being in touch with nature and the great outdoors can help you cope with the stressors of daily life. With more time being spent indoors these days, the natural urge to connect with nature may go unfulfilled. While you may not have the time to go camping or take a nature hike each day, having your own piece of nature right outside your back door can help you feel some of this connection.
11. Garden for Lasting Memories: Kids today do not experience the joys of gardening with their parents or grandparents like kids did in the past. Reconnect with your memories and share your love of gardening with your children or grandchildren.
12. Garden for Sunlight: Just getting out in the sunlight can actually improve your mood! Sunlight also provides an influx of vitamin D, and the fresh air that goes with it is good for your health. Getting outside to work in your garden is a great way to get more of this good stuff.
As always, if you have questions please stop in and we will discuss it with you.
Our newly expanded garden center will be completed soon!  We are looking forward to serving you better!
**Professionals with a passion for planting. What sets us apart is the difference in the expertise and enthusiasm of the staff members involved in planning and executing your project. The staff at Landsburg's are college-educated, professional growers who are experts at landscape consultation, design, plant selection and installation.
Our 50+ staff members share the same passion for planting that you do, and we treat every project, large or small as if it were our own. Landsburg's operates 11 landscape crews, with decades of experience, so we are well-equipped to handle your project.
For more information, visit Landsburg Landscape Nursery of Brainerd on the web or follow them on Facebook.