**These posts often contain affiliate links. Please see our disclosure policy for details.**
I (Becky) worry every morning when my tousle-headed, blurry-eyed teenage son staggers down the stairs to get ready for school.
My Spidey Senses tell me he did not get a good night sleep and was probably up too late doing who-the-heck-knows-what (even though he denies it).
I don't think he's lying to me when I ask if he got enough sleep; I just think his concept of time is out of whack or else he truly doesn't understand that a growing kid his age needs far more slumber than he's currently getting.
And I know he's not alone.
What is Healthy Sleep Hygiene?
Today's kids are sleep deprived. Period.
Between school, extra-curricular activities, friends and the Internet, there are a multitude of things that are stealing rest from our kids.
Sleep hygiene is a new term coined by doctors and experts that refers to the cultivation of healthy sleep habits (not unlike regular healthy "hygiene" habits).
When our tweens and teens were babies, we knew exactly when they went to sleep and how long they needed to sleep so they wouldn't be little trolls the next morning. As parents, we made sure our Littles experienced quiet time, or "slow down time," activities like reading, baths and rocking before they were coaxed into bed with minimal distractions.
But as these same kids grew and matured, we started cutting them some slack and advising them to put themselves to bed. Sleep-enhancing routines disappeared, bed times got later and not being able to settle down to sleep was amplified by the distraction of blue light from electronics, devices and cell phones.
Kids who were spending their waking hours going 100 miles-per-hour at school suddenly began finding it difficult to decompress during the evening and as a result, their attitudes, mental health and even grades began to suffer due to the lack of proper sleep.
Researchers have also found insufficient sleep to be associated with an increased risk in self-harm and suicide attempts in teenagers.
THAT is truly terrifying to me.
What Can Parents Do to Encourage Healthy Sleep?
The most obvious change parents can make is to request that all electronics be powered down an hour before bed time and cellphones are surrendered as well.
This break in constant mental and visual stimulation can help tremendously. However, some kids may need the added help of soothing devices like fans, soft music (without words) and metronomes.
My youngest child has significant anxiety issues and we've found some of these items helpful to her during her calm-down time of the day.
How Much Sleep Does My Kid Need??
Here's how much sleep kids need, according to new guidelines.
The American Academy of Sleep Medicine (AASM) recommends:
Infants four to 12 months: 12 to 16 hours per 24 hours (including naps)
Children one to two years of age: 11 to 14 hours per 24 hours (including naps)
Children three to five years of age: 10 to 13 hours per 24 hours (including naps)
Children six to 12 years of age: nine to 12 hours per 24 hours
Teenagers 13 to 18 years of age: eight to 10 hours per 24 hours
Is your family cultivating Healthy Sleep Hygiene Habits?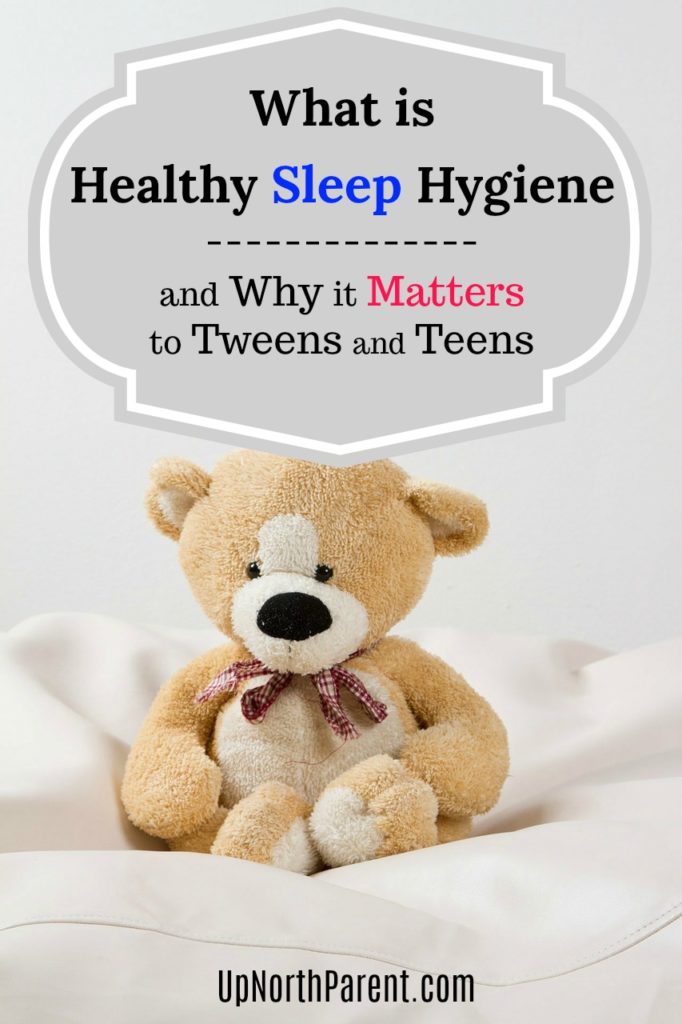 ---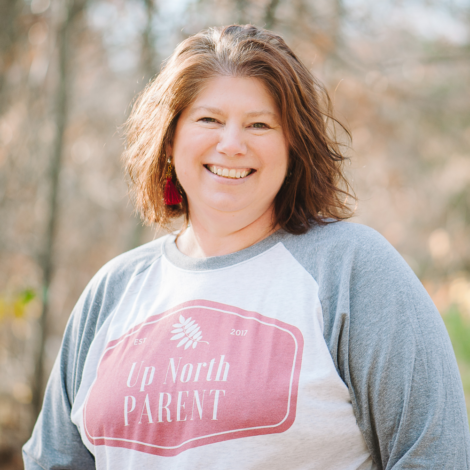 Becky is an "old-ish" mom of "young-ish" kids who thinks bacon is the world's most perfect food. She is a veteran blogger, freelance writer, virtual assistant and project manager for the non-profit children's literacy event, Multicultural Children's Book Day. She is also a proud mom to her amazing 11 year-old daughter Sara and 14 year-old son Jake. Parenting a tween and a teen is a challenge, but she truly believes that being a mom is the Best.Thing.Ever. When she is not hiking (#plussizehiker), reading, selling on eBay, playing with her  pets or working on a story for the various magazines she writes for, you can find her on her main blog, Franticmommy.   Connect with Becky on social media: Twitter, Pinterest, Instagram and Facebook!