**These posts often contain affiliate links. Please see our disclosure policy for details.**
A huge thank you to the crew at Affiliate Graphix for providing us with the hats and baseball tees showcased in this post. We love them!
At the time of this post's writing, it's currently 13 degrees BELOW ZERO outside in balmy Minnesota, and today's HIGH is -3.
We're obviously in the thick of winter up here in the frozen Minnesotan tundra.
To make us feel better and remind us all of the hard-to-believe truth that spring WILL come again, we've got some warm, sunshine-filled photos to show you today!
Becky and I collaborated with a shop called Affiliate Graphix (on Etsy, their store name is "I Wear My Shirt") to order our first batch of Up North Parent gear.
At the time, we didn't know we were about to receive the MOST COMFORTABLE baseball tee either of us have ever worn in our life. (That's not even an exaggeration.)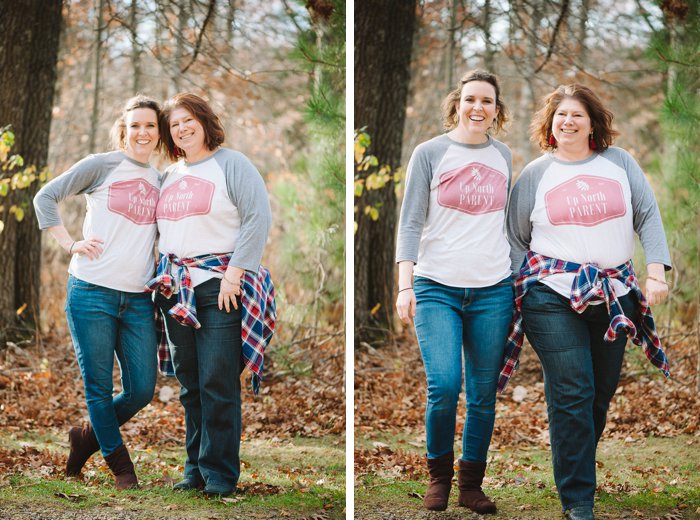 Affiliate Graphix | Home of the Most Comfortable Baseball Tee Ever
Affiliate Graphix is an apparel company run by Kaseem Hall, based out of Columbia, South Carolina.
They sell a variety of apparel items including tanks, shirts, sweatshirts and hats.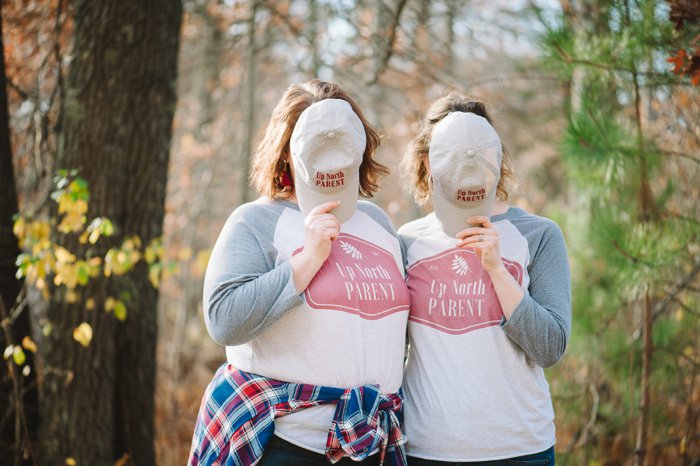 Their prices are affordable, the logo printing is included in those prices, and they offer logo design as well as bulk pricing if needed.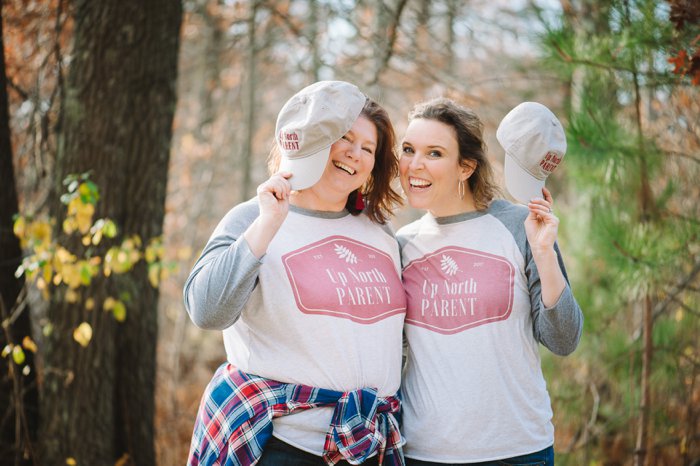 The Raglan Baseball Tees and Dad Caps
We each received one of the raglan baseball tees with the Up North Parent logo on the front, as well as a gray "Dad Cap" with Up North Parent embroidered on the front.
We've been wearing them repeatedly ever since!
Affiliate Graphix can fulfill orders of one single shirt or bulk orders of hundreds, and everything in between. This makes them a great option for anyone needing custom shirts for birthdays, sporting events, family reunions, to use as gifts, or for businesses like ours.
Their Etsy reviews are overwhelmingly positive, which is a huge plus in our book.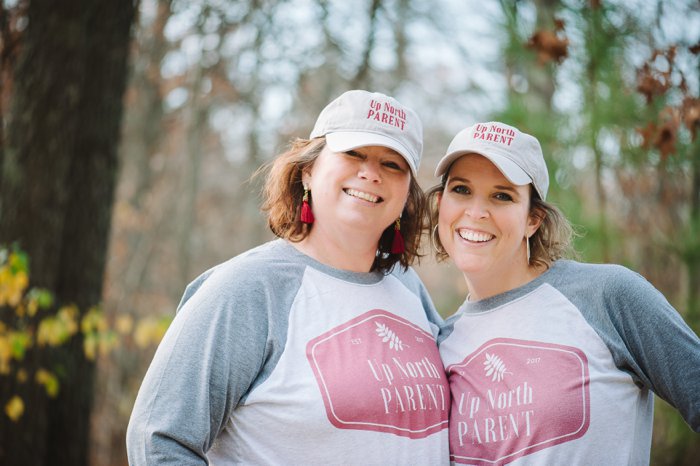 While we brave the deep freeze of January in Minnesota, we'll be over here staring at these photos of sunshine and greenery, counting down the days until spring arrives again.
And wearing our UpNoPa shirts, of course.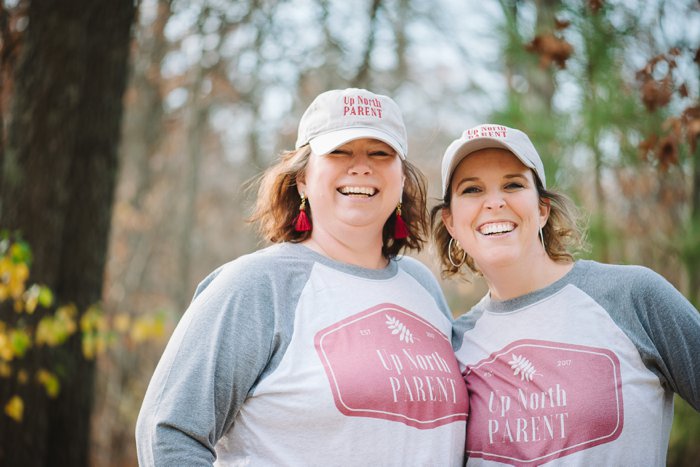 You can find Affiliate Graphix at their website, on Facebook and Etsy (as I Wear My Shirt.)
---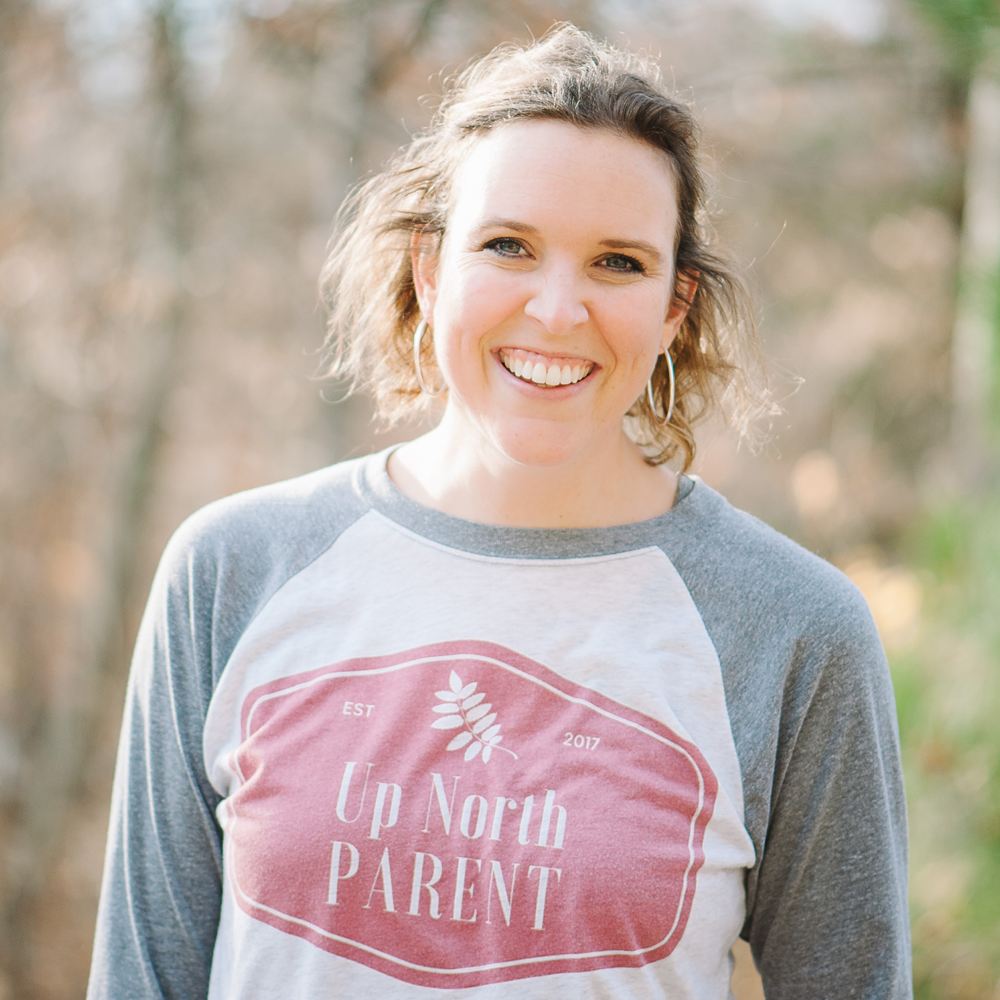 Laura is a motherhood blogger and photographer from the Brainerd Lakes Area in Minnesota. Her mission is to seek joy in the midst of motherhood, and encourage other mamas to do the same. She is married to her high school sweetheart, Matt, a mama to their firstborn son, Raleigh, and a dog-mama to their feisty 6lb toy poodle, Remy. She spends her days chasing after them, while daydreaming about naps, crafts, and donuts with sprinkles. She writes at www.lauraradniecki.com.