**These posts often contain affiliate links. Please see our disclosure policy for details.**
The bond between mother and child is something that begins before birth. One mother described the magical moment of seeing her newborn for the first time as, "The moment you meet someone you've never met before and instantly fall madly in love."
But the nurturing of a baby begins at the moment of conception. While every mom-to-be wants a healthy pregnancy, there are plenty of "old wives' tales" and weird advice on the internet that can make it hard to know what can be done to ensure a healthy mom and healthy baby.
The best solution is to step away from Google and talk to a qualified professional in addition to your doctor, such as a nutritionist and other OB/GYN professionals.
With that in mind, we've polled some of the most brilliant minds at Essentia Health-St. Joseph's Medical Center of Brainerd/Baxter's board-certified OB/GYN Team to find some of the best tips for a healthy pregnancy and ultimately, Healthy Mom, Healthy Baby.
10 TIPS FOR A HEALTHY PREGNANCY
Healthy Mom, Healthy Baby: Dr. Alicia Prahm: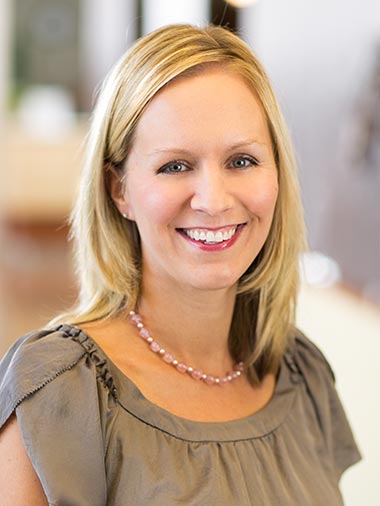 "I love to be part of the journey that starts with that first peek via ultrasound, and ends when they gingerly place their new baby in the car seat for the trip home," Dr. Prahm shared. "Sending healthy moms, and healthy babies, home to begin life as a family is the most rewarding part.
Dr. Prahm, an obstetrician-gynecologist at Essentia for nearly ten years, shared her high praise of the board-certified OB/GYN Team. "This is an exceptional group of nurses and physicians.  Every one of them is completely invested in the health and well-being of our moms and babies."
Dr. Prahm's 10 tips for a Healthy Pregnancy
1.)  Find a doctor that you trust, someone that you feel comfortable with, and have a good rapport with.  An obstetrician is a doctor specially trained to provide medical or surgical care in pregnancy, labor, and birth.  Obstetricians are also trained to address and treat complications that can occur during pregnancy, birth, and postpartum time.
2.)  Eat a healthy diet.  Focus on proteins, vegetables, and some whole fruits.  Avoid all sugary beverages, including juice, sports drinks, and soda.
3.)   Drink plenty of water.  When your urine is clear, you are well hydrated.  That is the goal.
4.)  Wash your hands frequently throughout the day.
5.)  Take your prenatal vitamin.  If you are unable to tolerate your vitamin, please let your doctor know.  There are alternatives.
6.)  Avoid smoking, vaping, e-cigarettes, etc. in pregnancy.   Every cigarette smoked reduces blood flow to your baby.  Cigarettes, and all the cigarette alternatives, contain thousands of artificial chemicals that are harmful to you, and harmful to your baby.
7.)  Avoid alcohol, and all street drugs, in pregnancy.  This includes marijuana.  Marijuana is not safe in pregnancy.  You have a developing brain in there, protect it!
8.)  Exercise regularly.  Find something that you enjoy and "just do it."  This is good for your physical and mental health.  Avoid extreme sports, avoid any trauma to your abdomen (belly) and make sure that you are not short of breath (gasping or winded).  Otherwise, exercise is good for you.  Regular, moderate exercise in pregnancy improves the health of the pregnancy.
9.)  Get a flu vaccine. The influenza (flu) vaccine is safe for you, and it is safe for your baby.  The vaccine reduces the risk that you will get influenza, and it reduces the risk that your newborn will get influenza.  This is not the "stomach flu."  Influenza is a respiratory illness (think pneumonia), and it can be very serious for pregnant women, and newborns.
10.)  Make time for yourself.  Slow down, rest, breathe and be mindful of the miracle that is occurring inside of you.
Healthy Mom, Healthy Baby: Dr. Patricia Segler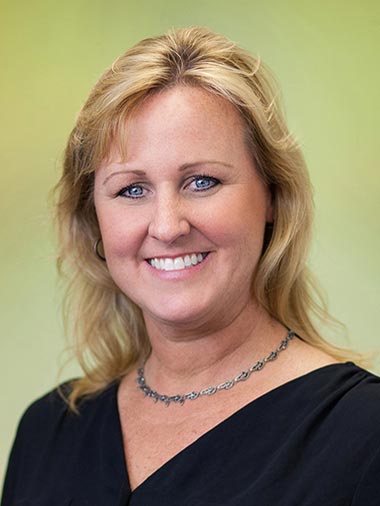 "At Essentia we all genuinely care about the health and well-being of our expecting mothers and unborn children. It's not just a job to us–we are all a family," shared obstetrics & gynecology specialist, Dr. Patricia Segler.
Dr. Segler added that all five OB/GYNs at Essentia Health Brainerd are specially trained for high-risk obstetrics, routine obstetrics, and gynecological surgeries.
"What makes me smile every day are my patients. Whether it's the difficult news of telling somebody they have cancer and helping them through that time, giving them the hope that they need and are looking for, or the super fun possibilities of being there at the arrival of their new baby girl or boy, it's the patients that bring me the greatest joy in what I do every single day. It doesn't hurt to work with an incredible group of people as well, whether they are the nurses, the support staff, or my fellow physicians. We all truly love what we do!"
Dr. Segler's 10 Tips for a Healthy Pregnancy
1. Early and consistent prenatal care.
2. Good nutrition.
3. Avoid tobacco, alcohol, and stimulants (energy drinks, excessive caffeine).
4. Educate yourself; take prenatal classes, read.
5. Don't hesitate to ask questions.
6. Regular activity/exercise.
 7. Take a prenatal vitamin.
 8. Drink plenty of water.
 9. Avoid excessive weight gain.
10. Avoid harmful chemicals/unnecessary medications.
"It is truly an honor to be a part of such an important and amazing event such as the birth of a child. Each delivery is a blessing!"
Healthy Mom, Healthy Baby: Dr. Kirsten Sjostrand: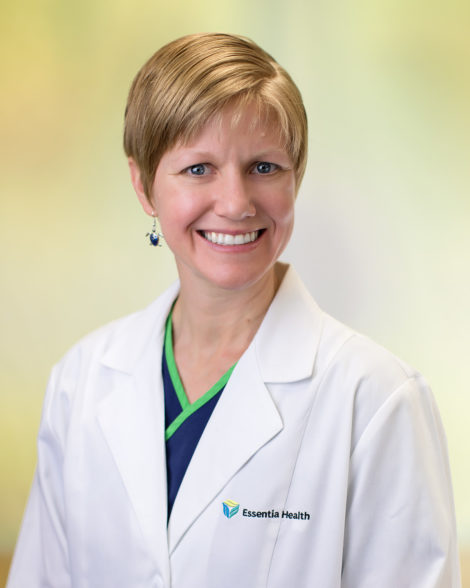 "The most rewarding part of being a member of Essentia Health's OB team is the privilege of sharing one of the most important events in a lifetime," Dr. Sjostrand shared. "Pregnancy and birth is a natural process and most of the time I get to just be there and share in the joy that the family is experiencing as the baby grows and is born.  It's an awesome miracle to witness!"
Dr. Sjostrand went on to share that, when something is not right and intervention is needed to keep mom and baby healthy, she is absolutely confident that Essentia Health of Brainerd/Baxter's board-certified OB/GYN team is the best team that a small hospital could assemble.
"Our nurses have excellent training to help women with labor and assist with lactation. The one thing that I would like readers to know about Essentia's OB experience is that we have everything needed to help women achieve their birth plan. From epidurals and nitrous oxide gas to essential oils and the birthing stool, our goal is to meet our patients' needs while providing a safe environment to deliver their babies. Every woman is different and every birth plan is different, but the real goal of having a healthy mom and a healthy baby is the same for all of us."
Dr. Sjostrand's 10 Tips for a Healthy Pregnancy
1) Take your prenatal vitamin daily, and start 3-4 months prior to pregnancy if possible.
2) Drink plenty of water (six 8-ounce glasses of water per day).
3) Plan to eat 5-6 balanced meals per day.
4) Keep healthy snacks accessible.
5) Many medications are safe in pregnancy, so please talk to your doctor before stopping any of your prescription meds.
6) Continue exercising.
7) Get enough sleep.
8) Establish care early in your pregnancy and come to your OB appointments.
9) Invest in comfortable shoes.
10) Take pictures of yourself throughout your pregnancy.
"We have an excellent team that will take care of you from the start to finish of your pregnancy.  We see patients for family planning, infertility, high-risk pregnancy, and everything else you can think of that involves health care for women."
As babies are born and then become toddlers, then preschoolers and so on, the relationship between parents and child is one that goes through many ups and downs. But through it all, parents need to remember that they are not alone in this journey. All of Essentia's pediatricians, obstetricians, and anesthesiologists are board-certified in their specialties and are always ready to help with expert medical care and a listening ear. Essentia Health-St. Joseph's Medical Center has also earned international recognition as a "Baby-Friendly" birth facility, the gold standard in care for mothers and babies.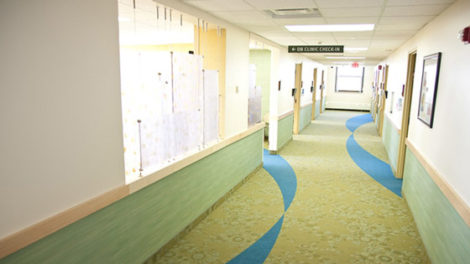 The UpNoPa moms are incredibly proud that our home town healthcare system not only continues to look for opportunities to enhance health and vitality within our community, but they never waiver from their patient-centered and value-added changes that support their overarching message of This Place, These People, are Like Nowhere Else.
Learn more about the Essentia Health OB/GYN team and take a video tour of the Family Birthplace at https://www.essentiahealth.org/mn/obstetrics/.