**These posts often contain affiliate links. Please see our disclosure policy for details.**
This time of year, everyone seems to be worried about getting a cold, the flu or worse.
The question becomes what can you do to improve your immunity.
Things that can boost your immunity include better stress management, exercise, getting adequate sleep, and proper nutrition.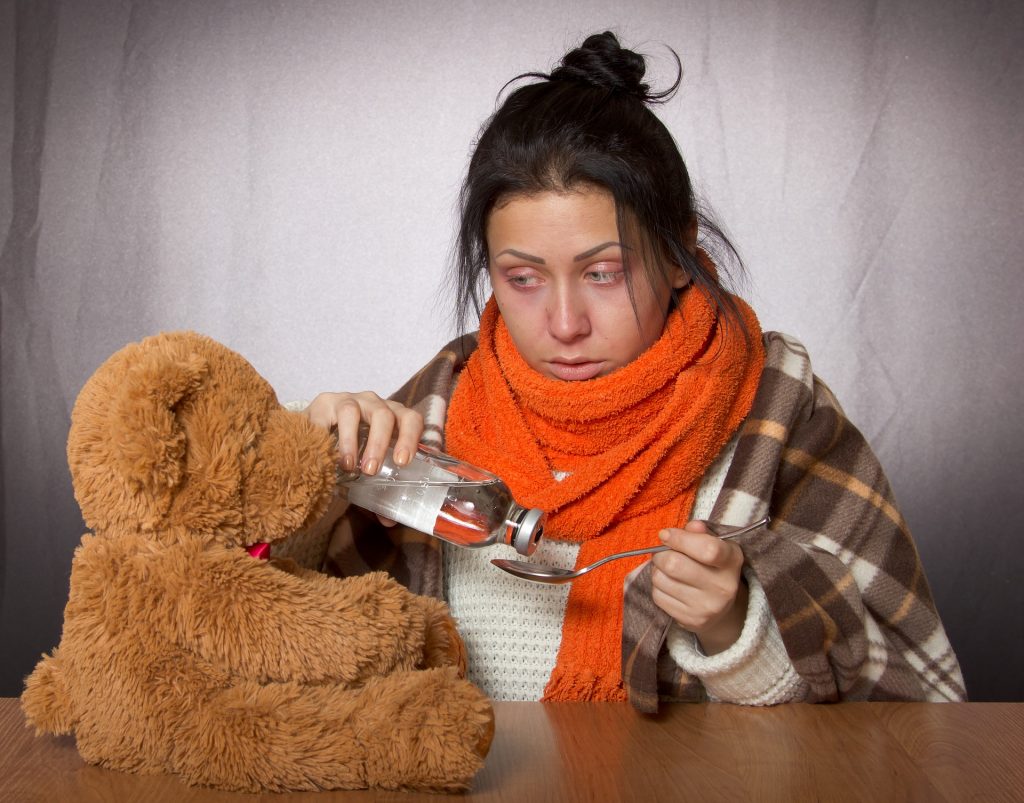 The good news is you don't need a fancy exercise program–walking fits the bill. Try to get your heart rate up for at least 20 minutes three or more days a week.
Getting adequate sleep is also important. Aim for at least seven hours a night.
Having close relationships and a strong support system helps with stress management.
In addition to these things, your diet plays a role in immunity.
In fact, proper nutrition is essential for your immune system to work well.
Add Super-Foods that Boost Your Immunity
To improve your immune system, eat more fruits and vegetables.
All fruits and vegetables are good, although some are higher in antioxidants than others which can boost your resistance to infections. Colorful fruits and vegetables are especially high in antioxidants. Think red, orange, yellow, purple and blue.
For super-foods that boost your immunity, focus on foods containing the three major antioxidant vitamins: vitamin C, vitamin E and beta-carotene.
Vitamin C is found in: berries, broccoli, Brussel sprouts, cantaloupe, cauliflower, grapefruit, honeydew, kale, kiwi, mango, nectarine, orange, papaya, snow peas, sweet potato, strawberries, tomatoes, and red, green and yellow peppers.
Vitamin E is found in: broccoli (boiled), avocado, chard, mustard and turnip greens, mangoes, nuts, papaya, pumpkin, red peppers, spinach (boiled) and sunflower seeds.
Beta-carotene (and other carotenoids) is found in apricots, asparagus, beets, broccoli, cantaloupe, carrots, corn, green peppers, kale, mangoes, turnip and collard greens, nectarines, peaches, pink grapefruit, pumpkin, squash, spinach, sweet potato, tangerines, tomatoes, and watermelon.
Other antioxidant-rich foods include prunes, apples, raisins, plums, red grapes, alfalfa sprouts, onions, eggplant, and beans.
It's best to get your antioxidants and other nutrients from food instead of a supplement. There are many different nutrients in food and they work synergistically. Supplements don't have the same mix.
Always be looking for ways to add fruits and vegetables to your diet.
Fruits and vegetables can be fresh, canned (no added sugar or salt), or frozen. Drinking fruit or vegetable juice is an option but be aware that fruit juice is high in calories and vegetable juice may be high in sodium.
This Minestrone Soup will keep you warm on these cold winter nights!
Minestrone Soup

(*adapted from Allrecipes.com)
Ingredients:
3 tablespoons olive oil 1 (15 oz) can of green beans, drained
3 cloves garlic, chopped 2 cups baby spinach
2 onions, chopped 3 small zucchinis, quartered and sliced
2 cups chopped celery 1 tablespoon chopped, fresh oregano
5 carrots, sliced 2 tablespoons chopped fresh basil
2 cups chicken broth ½ cup seashell pasta
2 cups water 2 tablespoons grated Parmesan cheese
4 cups tomato sauce
1 cup canned kidney beans, drained
Directions:
In a large stockpot, over medium-low heat, heat olive oil and sauté garlic for 2 to 3 minutes. Add onion and sauté for 4 to 5 minutes. Add celery and carrots, sauté for 1 to 2 minutes.
Add chicken broth, water and tomato sauce, bring to boil, stirring frequently. Reduce heat to low and add kidney beans, green beans, spinach leaves, zucchini, oregano, basil, salt, and pepper. Simmer for 30 to 40 minutes, the longer the better.
Fill a medium saucepan with water and bring to a boil. Add macaroni and cook until tender. Drain water and set aside.
Once pasta is cooked and soup is heated through place 2 tablespoons cooked pasta into individual serving bowls. Ladle soup on top of pasta and sprinkle Parmesan cheese on top. Serve.
Essentia Health is guided by the values of quality, hospitality, respect, justice, stewardship and teamwork. With top physicians and providers, world-class technology and personalized care, Essentia Health helps you realize your best health where you live.  Schedule an appointment at www.essentiahealth.org.