**These posts often contain affiliate links. Please see our disclosure policy for details.**
In my (Becky's) house, the thought of summer fun ending and back to school shopping starting is usually met with a ton of moans and groans.
Mine is the loudest.
Not only do I simply LOVE the easy slowness of summer, the thought of outfitting my picky tween girl and my gigantic teen boy with school gear kinda makes me have a silent freak-out in my head.
School shopping for my kids has a difficulty level of 8.5 (out of 10) and the potential for it to bust my budget is a 13 (out of 10).
In 2014, The National Retail Federation predicted that families will spend an average of $670 on back-to-school shopping (including clothes, school supplies, and electronics). Now that it's four years later, I can only imagine what that price tag is today.
Over the years though, I've discovered a few Mom Ninja tricks when it comes to buying new clothes (or "new-to-them" clothes) and school gear.
Sales are great, but there are other clever ways to save on back to school shopping, and we're sharing the secrets today!
If you'd like your credit card to NOT be maxed out, your checkbook NOT to scream "Uncle!" and your nerves NOT be fried…then you'll want to follow these 10 awesome ways to save on school supplies.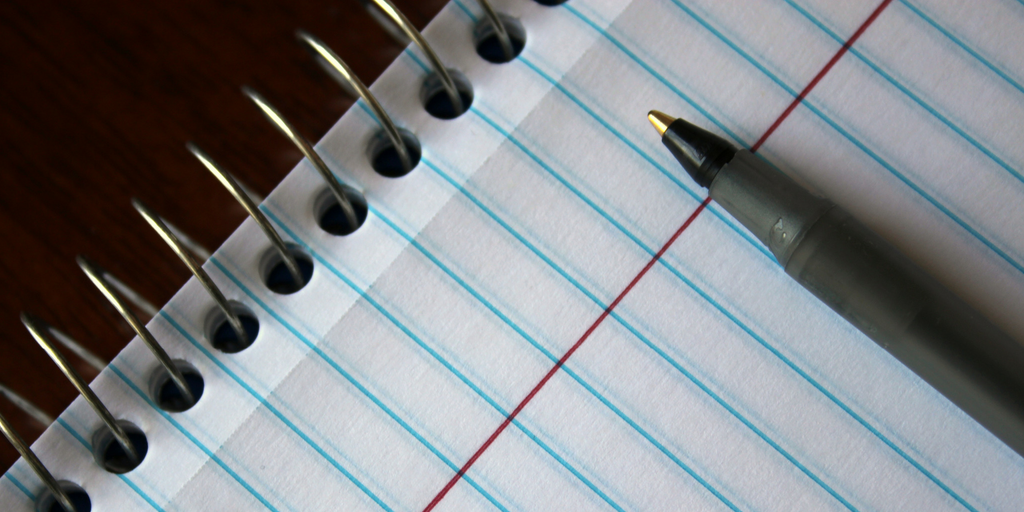 Ways to Save on School Supplies
1. Stick to Basic Supplies: The key is sticking as close to the list provided by your child's teacher, and not going overboard. Scope out your local dollar store for supplies like scissors and pencil boxes. The child who MUST have Star Wars pencils or a movie character notebook is what leads to overspending. Trust me, by Week Two of school, those spendy, licensed items will be unrecognizable anyway.
2. Recycle and Reuse What You Have: I know this is not the most stylish option, but chances are you have plenty of leftover and perfectly good school supplies from last year around your home. At the end of the school year, sort through all the school supplies and set aside what still has life in it. Put those supplies into a separate bin for easy access when back-to-school rolls around.
3. Ask Around: As a mom to a tween and teen, I have no use for pencils boxes or crayons. Chances are there are fellow parents in your Facebook feed that are in the same boat. Ask around to friends and family for items you need that they may no longer have a use for. You'll be able to save money that way.
This is definitely the case with backpacks as well. Backpacks can be a real budget buster and the cheap ones are likely to blow up and fall apart by the middle of the school year. Gently used backpacks are abundant at garage sales and thrift stores during the summer and it's a savvy way to get a high-quality name-brand backpack for a great price. I once bought my son a $300 leather backpack (I looked it up online) for $1.50. It lasted him 3 years.
4. Get Help: The Salvation Army non-profit organization launches a free supplies for kids campaign every year in the Up North region and beyond. Check out how you can give and receive HERE.
Ways to Save on Back to School Clothes
1. Know what you have before you go shopping: Check to see what fits and what doesn't. Check for clothing that is ripped or stained. If they still fit, those can become "every day" clothes. See how many pairs of pants and shirts your kids have, and determine how many you feel your child will need. Make a list of what's needed.
2. Up-cycle what you have: If the pants from an outfit still fit, but not the shirt, then find a new shirt to go with the pants. Or turn an old pair of jeans into something that looks new by adding patches or sequins. Be creative to make those old fashions new again!
3. Consider Clothing Swaps: Clothing swaps are a great way to get rid of clutter and to get new clothes into your child's wardrobe. Just because your child is tired of his or her same old fashions doesn't mean someone else will be too. And your child might find a new look for herself by taking in someone else's unwanted wardrobe. This is a huge money savings since you're spending NOTHING.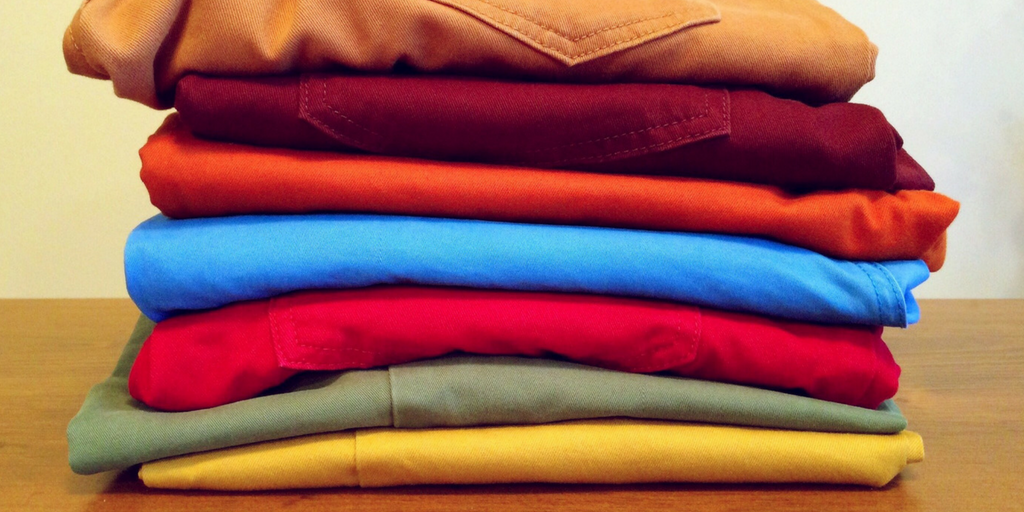 4. Make some money by consigning old clothes: Go to a consignment shop and sell some of your used clothes that are in good condition. Some will give you cash and some store credit. Buying clothes from consignment stores is a great way to get name brand, good quality clothes for cheap. Lucky for us, the Up North area has many awesome consignment clothing shops like Bargains on 7th and The Wobbly Wardrobe .
5. Don't forget about the second-hand shops! This is a great place to get a good deal on nice clothing for your child as well! We have an extensive list of Up North Thrift Stores HERE.
6. Spread out clothes purchases throughout the year: Don't do all of your shopping for the year before the first day of school. Aside from it being a problem if your child has a sudden growth spurt mid-season, (making much of the new wardrobe useless) you are also missing out on many great sales throughout the year. Buying clothes at the end of the season will give you a better price on clearance items. They are trying to make room for the next season so take advantage of that and stock up!
7. Avoid Impulse Buys: It's also super-important that you try your best to avoid impulse buys. Sure that locker whiteboard may thrill your 4th grader, but the "shine" of a new purchase will wear off quickly. Another trick is to ask your kids to wait two weeks before they get their "wants" when it comes to back-to-school. If they are still insistent on getting that locker whiteboard or fancy marker set, consider it. But my guess is that, 14 days later, it will be long forgotten.
Back to school shopping for clothes and school supplies doesn't have to bust your budget.
Stay calm, use your head and get creative on how to fill your child's needs list for school.
You got this!