**These posts often contain affiliate links. Please see our disclosure policy for details.**
Summer is such a wonderful season of sun, fun, beaches, fresh air, green grass and blooming flowers.
After being cooped up for 9 months, us Minnesotans can't wait for June-September so we can be outside, enjoy our many lakes and plant gardens that would put even Martha Stewart to shame.
But with all of this comes a sense of obligation that can wear us introverts a little thin.
Speaking for ourselves (Becky and Laura) we love the warm air and sunshine of the summer months, but the constant need to be somewhere or always doing something (because we "have to!" It's SUMMER for pete's sake!) can wear these two moms who crave simplicity and alone time to a frazzled nub.
No, we are not hermits who live under rocks. We are people who love being around other people…but need some decompress time too.
So whereas everyone else is sharing their list of 1001 Ways To Squeeze Out Every Drop of Summer, we put our heads together and came up with some ideas that can help create summer fun specifically for introverts, while also still celebrating the shortest season in Minnesota.
Here are some ideas for summer fun for introverts!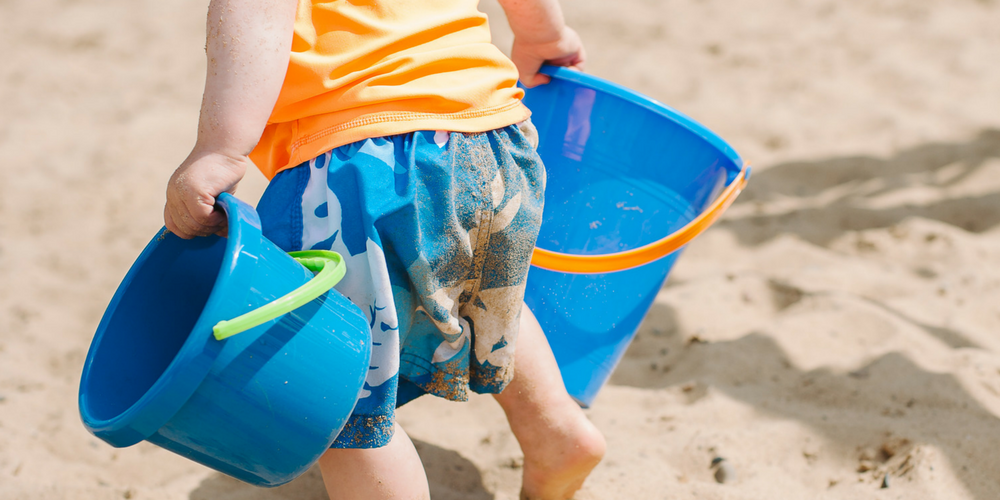 Summer Fun for Introverts
1. Practice Dirt Therapy: Backyard gardens are a great source of fresh and local food or blooms that make the pollinators happy. They are also awesome therapy for people with mental health issues, such as post-traumatic stress disorder, or PTSD; depression; and anxiety. And gardening can be a fabulous hobby for an introvert who needs alone time to refill their energy bucket.
Even if your Green Thumb tends to be a little on the "black" side, getting your hands into the earth and working to create something beautiful is therapeutic beyond belief. Dirt therapy is a great way to enjoy the outside air, grow some goodies and do so in a relaxed (and solo!) way.
2. Make your Backyard an Oasis: It's amazing how some sand, lawn chairs, fire pit and S'mores can transform a simple backyard space into something private, fun and uniquely yours.
A quick trip to the local garden center to get a few bags of cheap play sand and some scalloped brick border turned a bleak looking campfire area into something pretty and functional very quickly.
If fire pits aren't your thing, use cheap patio blocks and some bright lawn furniture to create your own "happy place" or reading space that beckons you to curl up with a book, some sweet tea and a snack or two. Little things can give your outdoor spaces BIG impact!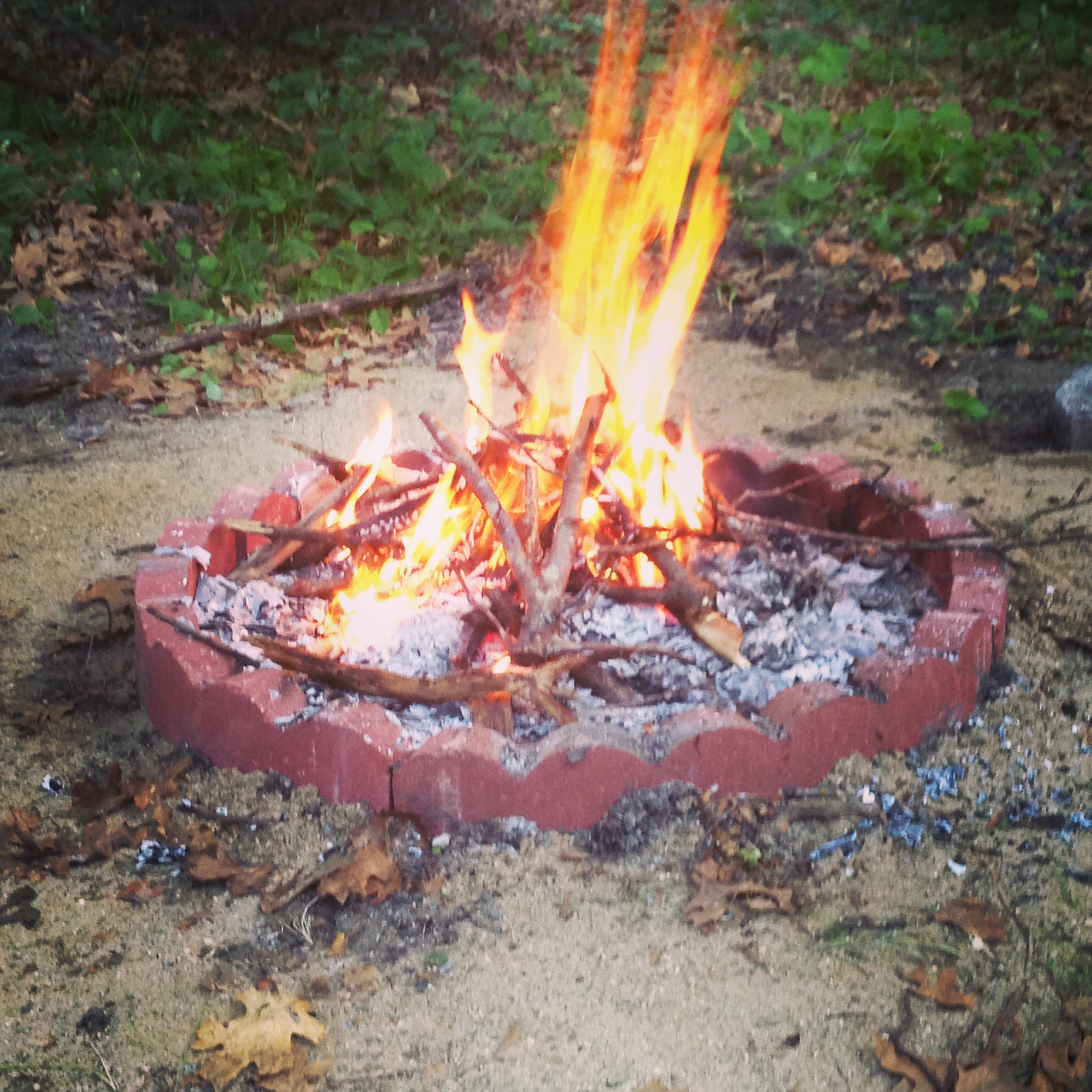 3. Do a Favorite Summer Activity… Alone: Whether it be going for a walk, taking a bike ride, doing a little window shopping in a quaint outdoor shopping center like main street in Nisswa, MN, or packing a beach bag with a good book and heading to the nearest lake, any of these things can be perfect ways to recharge if you're an introvert.
The crucial key is to do them in a way that is restful to you (which usually means going solo.)
Sure, the beach will likely be crowded. But for some introverts, finding a less busy corner to read their book in is the perfect way to enjoy the summer sun and recharge, despite the busy hustle and bustle going on around them.
(This is something I (Laura) love to do, but haven't been able to much since becoming a mom. It never bothers me that there are lots of other people at the beach. As long as I can secure a little area of beach to set up my spot and I doesn't have to make small talk with anyone, it's the perfect summer spot for me to recharge.)
Other people might want to ditch the crowds completely, and in that case, a walk in the woods or a remote bike path might be a better option.
Know your limits, and do what appeals to you. The key is to pick activities and settings that will allow you to rest, relax and refill that energy bucket that is most likely very empty.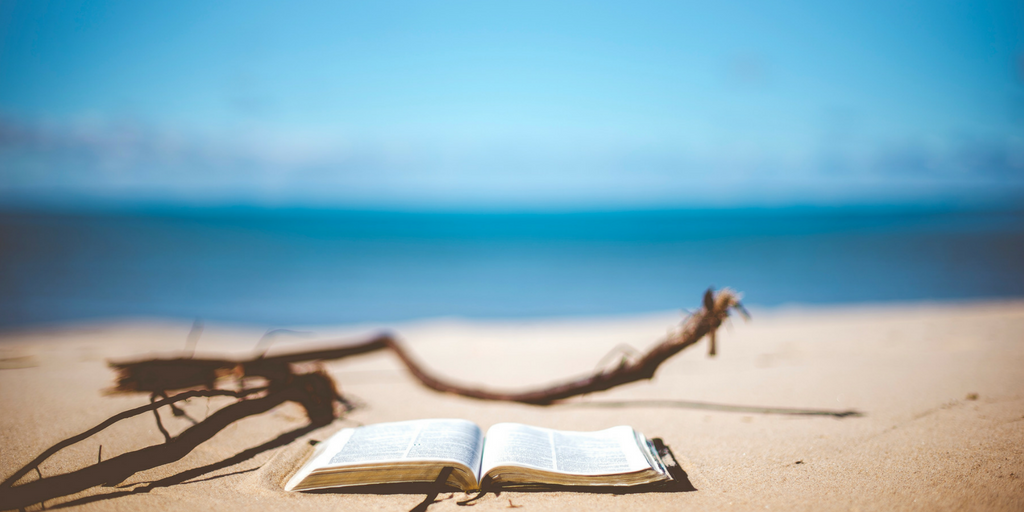 4. Keep your Outdoor Fun Simple while being Present in the Moment: The other day, I (Becky) was driving down Oak Street to make a raid on my favorite thrift Store (DORCAS). As I sat at a stop sign waiting my turn, I saw a mom and toddler playing in their front yard. Their yard was not huge…in fact, it was pretty small. But it was well kept and had a gentle little slope of a hill where the yard ended and the sidewalk began. The Little was having a ball simply running up and down this mini hill and I could hear her laughter through my open car windows. Mom was into it too; laughing and clapping enthusiastically every time her tiny daughter "scaled" the "big hill."
At that moment, neither one was wishing they were at Disney World…they were just living in the moment and cherishing the fun that came from a simple grassy slope.
Its a great lesson to all of us.
Summer fun doesn't have to mean extravagant trips, expensive purchases or huge family gatherings every weekend. It can be calm, gentle, nurturing and just as celebratory as a trip to Disney. So keep it simple and savor every second!
5. Recharge Inside, GUILT-FREE: Last summer, I (Laura) wrote a post about letting go of summer guilt. As much as I love to be outside in the summer and try my hardest to take full advantage of the beautiful summer weather, that are just some days when I don't feel like going outside.
On those days where I stay inside, especially if it's a nice day out, I feel a huge sense of guilt like Becky mentioned earlier – "I should be outside! It's so nice out! I'll wish I could have this weather when January comes!"
But the truth is, as long as I'm doing my best to enjoy the season and the weather, it's perfectly ok to spend some time inside if I want or need to. Maybe it's really hot outside, or maybe I am sunburned. Or maybe I just need a quiet day inside to refill my bucket for tomorrow. Whatever the reason, let's put aside our summer guilt and give ourselves permission to be inside if we want to.
We can go outside tomorrow.
– – – – –
Summer is a beautiful, busy, WONDERFUL time of year, especially in a place like Minnesota where it's so looked forward to and so preciously short.
But for an introvert who requires alone time to refill their energy bucket, it can often be hard to balance the busy days without feeling completely drained.
By routinely taking part in chosen solo activities, us introverts can refill our energy buckets, refuel our souls, and get ready to embrace the crazy summer days to the fullest!