**These posts often contain affiliate links. Please see our disclosure policy for details.**
***EDITED TO ADD: GIVEAWAYS ARE NOW CLOSED AND PRIZES HAVE BEEN AWARDED TO THE WINNERS. THANKS FOR ENTERING!***
---
Up North Parent is following up our nation's independence day celebration with a huge, fun celebration of our own!
We are having a SUMMER LAUNCH GIVEAWAY!
Up North Parent Launch Giveaway
In honor of the Up North Parent website launch, our vision, and our passion for thriving families and strong communities, we have TWO awesome giveaways going on. We are giving away $25 gift certificates to two of our favorite local hotspots. We want you to be able to go and enjoy them too!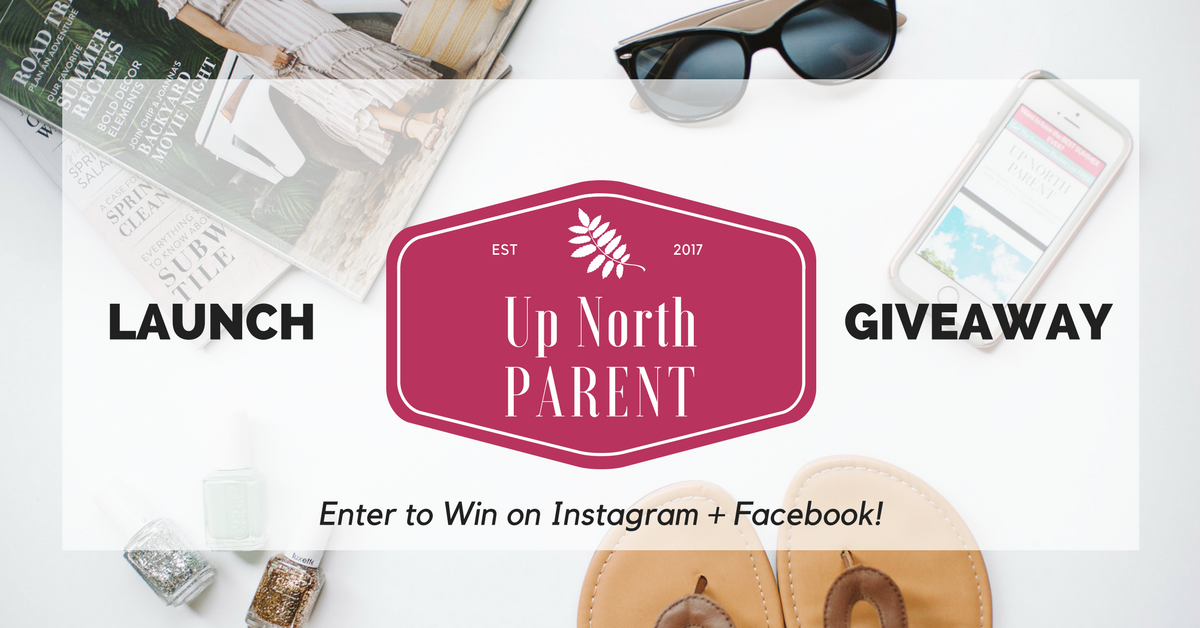 Grand View Lodge Giveaway
We recently shared Grand View Lodge's newest dining spot, On The Rocks, and now, we are giving YOU a chance to check it out for yourself! Or one of Grand View Lodge's other 7 dining options, if you're in the mood for another type of meal.
To enter to win the $25 dining gift certificate to Grand View Lodge, head over to the Up North Parent Instagram page and follow the instructions on the giveaway post to enter to win!
The Chocolate Ox Giveaway
Nothing says summer quite like a delicious, HUGE ice cream cone. We are also giving away a $25 gift card to a local ice cream hotspot that is a crowd FAVORITE! The Chocolate Ox!
You can find details on how to enter to win the $25 Chocolate Ox gift card on the Up North Parent Facebook page!
Celebrate Summer and Up North Parent With Us!
We are so excited about all that we have planned for Up North Parent. We have new local features coming soon, as well as inspiration and encouragement to wring every last drop of fun out of this summer.
Thanks for being on this journey with us, and we hope to be able to send you to Grand View Lodge or The Chocolate Ox on us!
Visit Up North Parent on Instagram and Facebook to enter to win!
*These giveaways are not sponsored or endorsed by Instagram or Facebook. US Residents only, and entrants must be 18 years or older. There is no exchange or cash value to the gift certificates. Additional details are listed on the posts on Instagram and Facebook. Giveaways will run from 7/6/17-7/13/17 with the winners announced on 7/17/17.