**These posts often contain affiliate links. Please see our disclosure policy for details.**
My birthday is in the beginning of December, and I live in Minnesota.
That means for all of my birthdays, it has been cold and 95% of them have had snow on the ground.
My sister, on the other hand, was born in July. Her birthdays have always been just after the midpoint of summer, when the days are hot, the sun is intense, and the freckles are popping.
I probably don't have to explain that I was always jealous of the summer birthday parties my sister had.
Sure, I had indoor parties at the bowling alley, YMCA and hotel pools. But I never got to have a birthday party at the beach!
There was also the added fact of my birthday and Christmas being two and a half weeks away from each other. So all of my year's presents were received in one month's time. This didn't bother me too much because my birthday was early enough in the month that it felt separate from Christmas. But it would have been helpful to my parents if the gift ideas and gift giving had been spread out a little bit throughout the year.
Today, there's been an increase in people deciding to celebrate half birthdays. The reasons for a half birthday party are many, and the options endless.
Half birthdays can be a useful tool for kids who feel like their birthdays are overshadowed or lacking because of the season they're in, and they can be a great way to do something a little different in the process.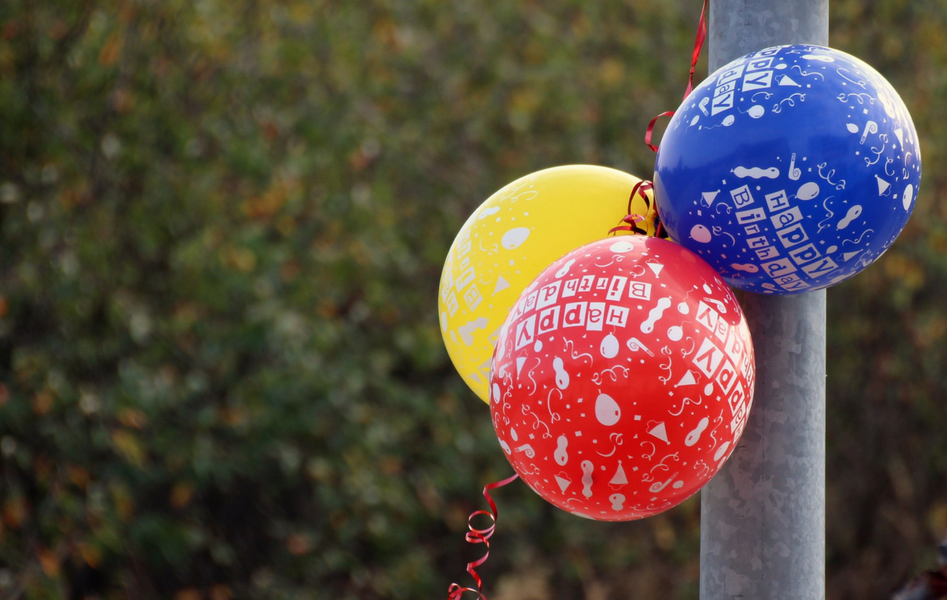 Why Celebrate a Half Birthday
Some people decide to celebrate a half birthday as just another reason to celebrate!
For someone who loves to celebrate occasions big and small, and for people who thrive on party planning, there's nothing better than another excuse to throw a party.
However, for those of us who don't find the same joy in party planning, it can be a more practical reason that compels us to consider a half birthday party.
One common situation is with kids who have winter birthdays, particularly in December. December is a busy month and it's often full of multiple holiday gatherings and lots of gifts by itself, so throwing in a birthday party is can be hard.
Celebrating a December child's half birthday pushes their party and presents to June, spreading out their gifts and the celebrating to the other part of the year.
On the flip side, some summer babies feel disappointed that they have a harder time inviting their school friends to their summer birthday parties. Especially when kids are young and they don't keep in touch with their classmates like they do when they get older, it's hard to stay in touch with young kids to invite them to a summer party.
In this case, some summer babies prefer to have a birthday celebration when they are in school, and can easily invite their friends from school to come to the party and celebrate with them.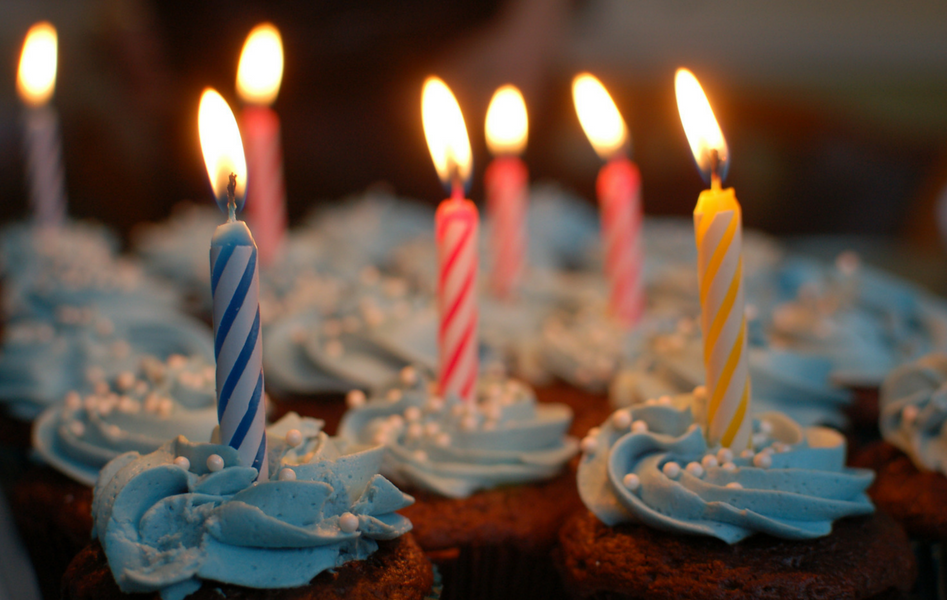 How to Celebrate a Half Birthday Party
Just like with everything, there are no hard and fast rules for how to throw a half birthday party.
Some people go all out and others keep it small. Some will throw a regular birthday party, just at the half birthday mark, and others will try something new since they're already going the non-traditional route and celebrating at the halfway point.
The important thing is to recognize the reason for the half birthday celebration. Is this a fun extra surprise for a kid, where a half-cake and a round of signing Happy Birthday will do? Or are we going all out and having a half birthday party in place of the one we'd usually have?
Let that be your guide.
Half Birthday Party Ideas
A fun idea for a half birthday is to bake ½ of a cake.
I've seen lots of cute photos of frosted and decorated half-moon shaped cakes and kids with BIG smiles on social media. This can work for a half birthday party (depending on the number of people attending since the cake will be smaller and feed less), or it can work as a fun surprise for a kid who isn't expecting anything special at all.
If you want to try something new to celebrate your child's half birthday, there are some fun ideas out there that change things up.
This might be perfect if you're already deciding to throw a half-birthday party instead of having their party when you normally would.
Some fun, unique Half Birthday party ideas:
Fiver Birthday Party: I heard about this idea on the radio a few weeks ago; for a gift, each person attending the birthday brings along a $5 bill. The birthday kid gets some cash to buy a bigger item they've really been wanting, and the stress and obligation for the guests attending (and their parents) is less. Seems like a fun all around win, especially because kids love money!
Book Birthday Party: This idea is great for little readers who are looking to fill their book stash. On the invitation, ask the party attendees to bring their favorite book in place of a gift. The birthday boy or girl ends up with a big stack of new books to read; all ones their peers love!
Donate to Charity Party: For some charity-minded kids, they might choose to incorporate philanthropy into their party. Maybe they decide to ask for and collect toys to donate to a youth shelter, or food to donate to the food shelf. Or they could pick a charity that means a lot to them (like a local animal shelter) and ask for donations to that charity in lieu of gifts, instead. Involving the child in the planning process and making sure they're involved in dropping off the gifts or donations is key.
No Gifts Party: Some people might want to go as simple as possible and throw a no-gifts party. This works especially well if the party itself involves something active and fun, like an arcade where the kids can earn tickets to redeem for prizes at the end of the party.
A Note About Gifts:
It should be noted that kids are kids, and gifts are often a huge part of the excitement over a birthday party. Heck, even adults often value gifts, and can feel disappointed if a major celebration goes by without receiving one.
If an alternative gift party is going to be thrown, make sure you discuss the details with your child, and make sure they understand what's happening and why. Make sure the expectations are clear from all sides.
And it might be a good idea to make sure they get a much-anticipated gift or two from family to honor and celebrate their birthday, especially if there are going to be no gifts exchanged at their party.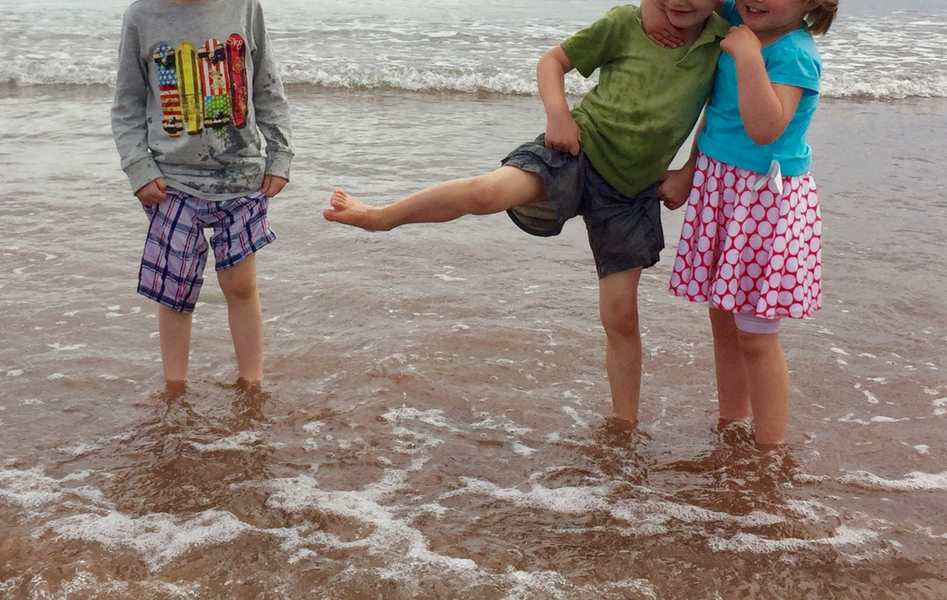 What To Do on Their Actual Birthday
A big question regarding half birthdays is what happens on their regular birthday then?
If a kid has a big birthday party in the summer for their half birthday and all their friends come with presents, what happens when their actual birthday rolls around in December?
That's up to you, of course.
One great idea is to still acknowledge and honor the child (it IS their birthday after all!) but to do so in a way that is small, manageable and stress-free.
Maybe it's a cupcake for dessert at the dinner table after their meal of choice, or perhaps you invite grandparents out to dinner at a favorite restaurant to celebrate.
It could even be as simple as making a sign and singing happy birthday, without much more than that.
The important thing is to acknowledge the fact that it is still your child's birthday, and make them feel special somehow, someway, and do so in a way that also reminds then their big party already happened.
The Worry with Half Birthday Parties
The worry is that after throwing a big half-birthday party, 6 months later when their actual birthday rolls around, you'll feel obligated to do something big again.
Resist the temptation (unless you really want to and find joy in big celebrations!)
What your child is really craving is feeling special and having the spotlight on them, even if it's as simple as a loud round of "Happy Birthday" and their favorite candy bar on the way home from school.
If you're going to celebrate your child's half birthday, first know why you want to do it, and decide how big of a celebration you want to throw.
Decide whether you're going to throw a party like you would for their normal birthday, or if you're going to try something a little different this time.
Plan, celebrate and then enjoy!
And when the time comes for their actual birthday, don't forget the work you already did and attention you already showed. You don't need to have another party, and your kid's friends sure don't need to be invited or bring gifts again.
But a few balloons, a cupcake and the happy birthday song can be the perfect way to celebrate a child's actual birthday, making both their half birthday party and their actual birthday 6 months later a smashing success all around.
Have you celebrated a half birthday before? What was your reason for doing so and how did you choose to celebrate it?