**These posts often contain affiliate links. Please see our disclosure policy for details.**
Guest post from Up North Parent Sponsor, Essentia Health's Teresa Farrell, RD, LD
With the Keto diet being very popular right now, you may be thinking about trying it yourself.
Is it the right diet for you?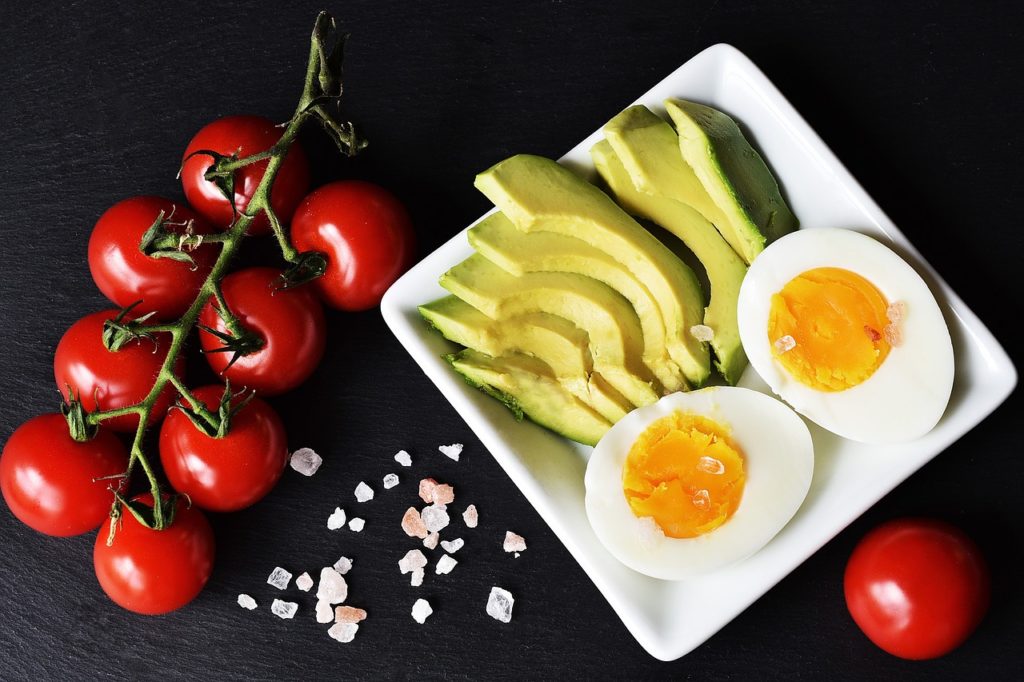 Before deciding, what exactly is a keto diet?
The diet is characterized by a dramatic reduction in carbohydrates and a LARGE increase in fat intake. A classic keto diet is 87% to 90% fat, with the other 10%-13% being a combination of protein and carbs. Without carbs (the body's typical go-to fuel) the body goes into ketosis, in which the liver breaks down fat for energy. Most people try the keto diet to lose weight and/or improve blood glucose/sugar control. There is evidence that this diet works for those purposes. However, the bulk of evidence for the effectiveness of the keto diet is for people who have drug-resistant epilepsy.
The question becomes can you stick with a diet plan that eliminates bread, pasta, rice, beans, corn, and other starchy vegetables, fruit, milk, and sugar?
A Keto Diet and Healthy Fats
Fats (0 carbs) should make up the bulk of your diet; recommended fats are olive oil, flaxseed oil, avocado oil, butter, coconut oil, cheese, and animal fats.
Note that the American Heart Association recently warned that coconut oil is loaded with saturated fat and may raise LDL/bad cholesterol. A keto diet can be followed without the use of coconut oil.
Also allowed are small-moderate amounts of protein such as fish, eggs, seafood, poultry, and meat. Small amounts of low-carb vegetables are allowed as well, leafy greens, broccoli, cauliflower, Brussels sprouts, cabbage, cucumber, celery, tomatoes, peppers, zucchini, and herbs.
While there is no calorie counting involved, carbs need to be carefully tracked to maintain the state of ketosis.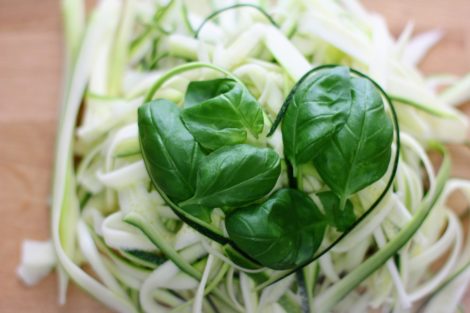 In my weight loss counseling experience, a significant decrease in a macronutrient group (carbs, fat, and protein) is very difficult for most people to follow long term. And, numerous studies show that what's most important for long-term weight loss success is adherence.
Generally, for most people trying to lose weight I don't recommend diets that are very high or low in specific macronutrient groups. There are easier more balanced approaches to weight loss. Plenty of evidence supports that having a more balanced diet plan while decreasing calories can help you lose weight.
There are some people who prefer and can adhere to a very restrictive diet long term and for a small percentage of people, the keto diet may be a good choice.
Side effects are possible following a keto diet, such as the "keto flu"- fuzzy thinking, nausea, fatigue, and headaches in the first 4-5 days as your body begins to adjust to your new way of eating. People may also experience hypoglycemia/low blood sugar, dehydration, nutrient deficiencies, kidney stones and GI issues such as constipation. Vitamin and mineral supplementation is recommended. There are pre-made ketogenic specific vitamins available.
Keto-Friendly Recipes
Chicken and Cheese Stuffed Peppers:
Servings: 8
Ingredients:
4 large green bell peppers, washed
3 cups shredded chicken breast
5 tablespoons olive oil
½ cup shredded cheddar cheese
½ cup mayonnaise
4 tablespoons cream cheese
8 ounces salsa verde
Directions:
Pre-heat oven to 425 degrees. Cut peppers in half lengthwise and remove seeds. Arrange the pepper halves in a baking dish, cut side up.
Mix the shredded chicken, mayonnaise and cream cheese. Season with salt and pepper.
Fill pepper with chicken mixture
Generously drizzle the peppers with the olive oil. Top with the shredded cheese.
Bake for 20-30 minutes or until they are done to your liking.
Nutrition information:
Calories: 320
Net carb: 5 (total carb-fiber)
Protein: 15 grams
Fat: 25 grams
Sodium: 350 mg
Naked Fish Tacos: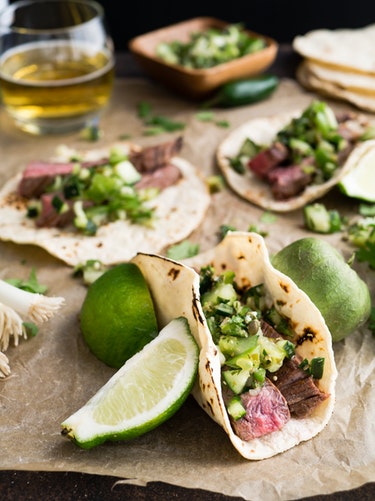 Servings: 2
Ingredients:
1 cup coleslaw mix
¼ cup chopped fresh cilantro
1 green onion, sliced
1 teaspoon chopped, seeded jalapeno pepper
4 teaspoons canola oil, divided
2 teaspoons lime juice
½ teaspoon ground cumin
1/2 teaspoon salt, divided
¼ teaspoon pepper, divided
2 tilapia fillets (6 ounces each)
½ medium ripe avocado, peeled and sliced
Directions:
1. Place first four ingredients in a bowl; toss with 2 teaspoons oil, lime juice, cumin, ¼ teaspoon salt and 1/8 teaspoon pepper. Refrigerate until serving.
2. Pat fish fillets dry with paper towels; sprinkle with remaining salt and pepper. In a large nonstick skillet, heat remaining oil over medium-high heat; cook tilapia until fish just begins to flake easily with a fork, 3-4 minutes per side. Top with slaw and avocado.
Nutrition information:
Calories: 300
Carbs: 5 grams
Protein: 30 grams
Fat: 18 grams
Sodium: 715
Happy eating!
Teresa Farrell is a Registered and Licensed Dietician at Essentia Health.
Essentia Health is guided by the values of quality, hospitality, respect, justice, stewardship, and teamwork. From emergency care to convenient care, family care to speciality practice, Essentia Health delivers on its promise to be "Here With You" in the Brainerd Lakes Area. Learn more at www.essentiahealth.org.