**These posts often contain affiliate links. Please see our disclosure policy for details.**
Guest post from Sarah Porisch, Brainerd Public Schools Director of Technology
Safety and security of our students and staff is always a top priority at Brainerd Public Schools.
This includes the online safety and security of our students and faculty. Our district monitors and manages all district-owned devices and uses advanced filtering tools on our secure network.
Both of these things help to ensure that during school hours and on the district network our students and staff use the internet safely.
We also want to help to ensure online safety outside of school hours and buildings so that your students continue to have a safe online experience when at home.
Common Sense Media is a resource family members can utilize to facilitate conversations with students, get guidance on setting up boundaries, and so much more.
The Expert Advice tab has specific parent information guides regarding many different topics including particular information on favorite topics such as SnapChat, YouTube, FortNite, etc.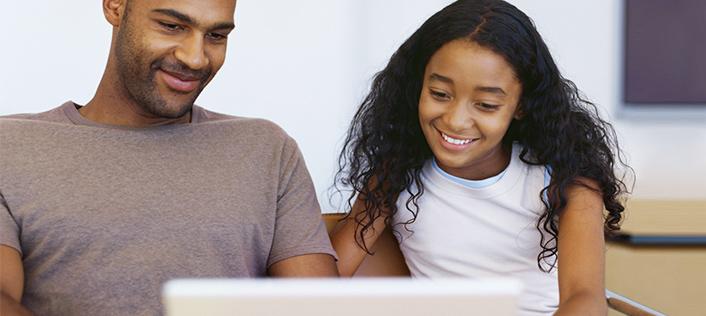 Positive Digital Citizenship | Keeping Kids Safe Online
The importance of positive digital citizenship while online is also an essential piece of staying safe online.
Part of being a good digital citizen is recognizing and researching whether or not something online is true or false. According to many sources, the first thing that you should do when you are questioning the validity of an online article is to google the exact title. This will give you more information from many sources on whether an event happened or claim is valid.
This article has many more ideas on how to handle misinformation online including how to respectfully let others know on social media when something is not real.
Overall, we must all work together to ensure that our students have safe online experiences. Technology and the internet is a part of our lives and educating our students on it is key to their online safety and success.
If you have further questions please feel free to contact Sarah Porisch, Brainerd Public Schools Director of Technology at [email protected] or 218-454-6990.
Concerned about Your Child's Online Safety? Teach them the YAPPY Rule
Like it or not, our children are spending more and more time online these days.
Even schools are getting in on the digital movement and allowing kids to study, test and even do homework online. Though schools do have added safeguards in place, kids who are also tapping into the online world from home are often subject to many dicey situations.
Cyber Safety has become a hot topic for parents worldwide and if the concern of virtual safety is on your mind, here are a few tips and tactics to add to your parenting arsenal of tools:
Ground Rules: Every home should take the time to create a list of ground rules when it comes to home computer use. These rules and guidelines can include things like where the computer is located (in a central part of the house in full view of parents), how long they can be online daily and what sites are off-limits. Post these rules in a prominent place in the house and revisit them on occasion to make sure everyone is still on the same page.
Sharing Information Online? Teach them to be YAPPY: The unsettling truth is that, the person on the other side of your child's computer monitor (when on a gaming site like Minecraft or in a child-friendly chatroom) can potentially be NOT who they say they are. When it comes to sharing personal details online, encourage your kids to follow the YAPPY Rule on what to NOT share with others.
YAPPY Rule | What to NOT share with others online:
Y – your name
A – address
P – password
P – phone numbers
Y – your plans
Educate on Cyberbullying: With advances in technology come advances in the way kids can pick on each other. It used to be that bullying was relegated to the schoolyard, but today kids can use the internet and cell phones to bully each other in a way that has been termed cyberbullying. This new type of bullying can be just as harmful as traditional bullying and even have criminal ramifications.
There are many great sites out there for parents and kids to learn more about this notable online problem including these two:
D.A.R.E Internet Safety for Kids