**These posts often contain affiliate links. Please see our disclosure policy for details.**
LEARN HOW TO BUILD A NATURE HOUSE; A DIY GIANT FAIRY HOUSE FOR KIDS (AND ADULTS ALIKE!)
Recently, my preschool aged son and I have been investigating and exploring our surroundings outside as the seasons change yet again.
He's a very curious boy and loves to ask a million questions.
One day, we discovered moss and spent time pulling sections of moss up from the ground at Grandma and Grandpa's house.
My dad made a comment about how people used to put moss on the roofs of their houses because it was a good insulator.
At that moment, I had a vision of making a little house with some type of roof that we could layer moss onto.
Fast forward a few days, and in the pouring rain with frigid fingers, I began to haphazardly build a Nature House (as my son and I are calling it, though some would say it's a Giant Fairy House) with sections of logs from our woods, a hammer, and some large nails.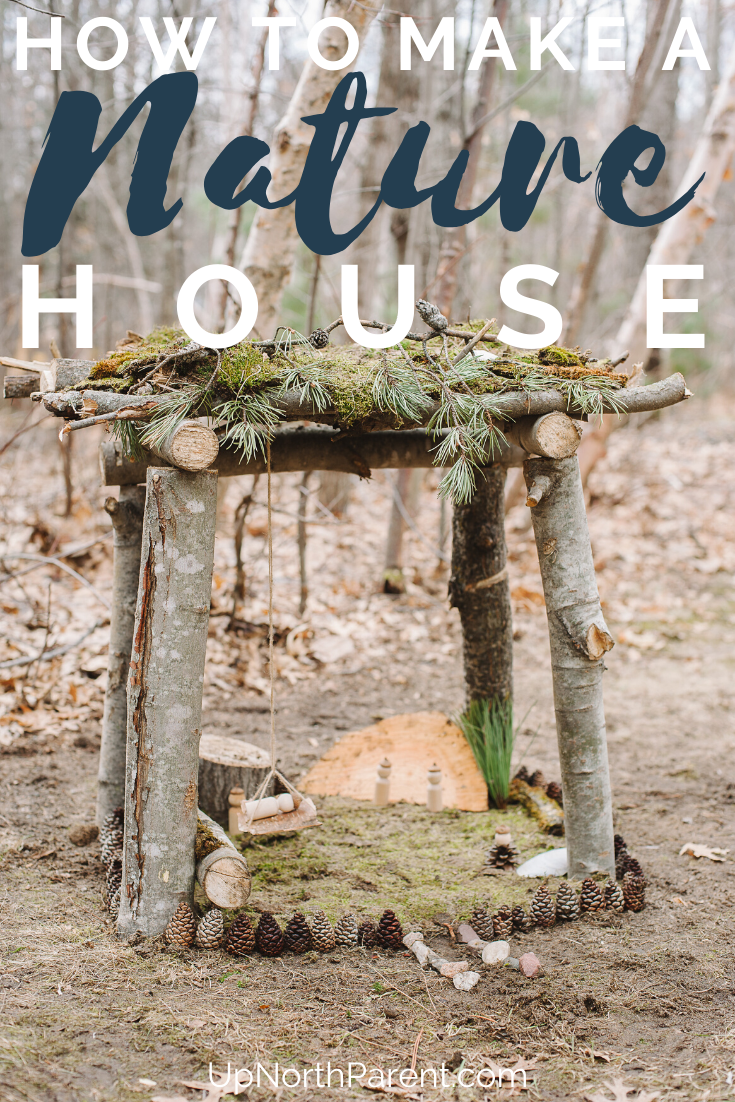 How to Built a Nature House | DIY Giant Fairy House
Gather Supplies: hammer, large nails, wood
Begin Construction: use hammer and nails to frame up a simple house structure.
Roof Construction: add logs to create a roof or canopy.
Decorate House: add moss to the roof and fun discovered finds to the house.
When we finished the next day, we had built a rudimentary structure for our house, layered the top with moss harvested from our yard, laid down a moss carpet on the floor, and outfitted it with treasures discovered around our yard and woods.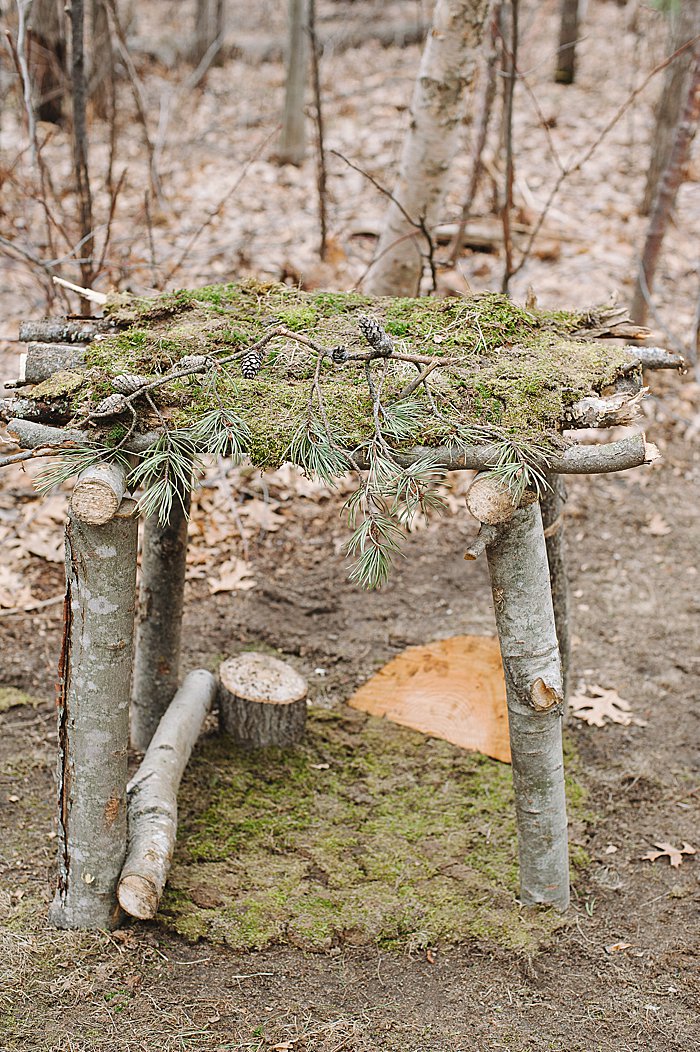 We even added a pine cone fence to the perimeter of the property, and added little acorn-hat wooden peg people to live in the house.
Our Favorite Parts of the Nature House:
1. Log walls and roof
2. Moss layered on roof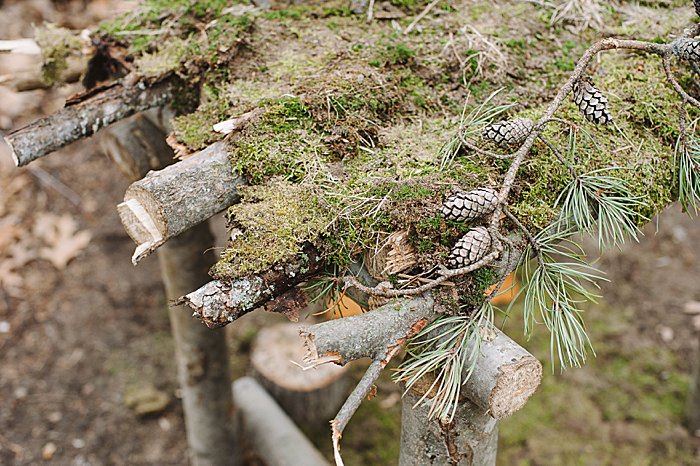 3. Moss on floor of house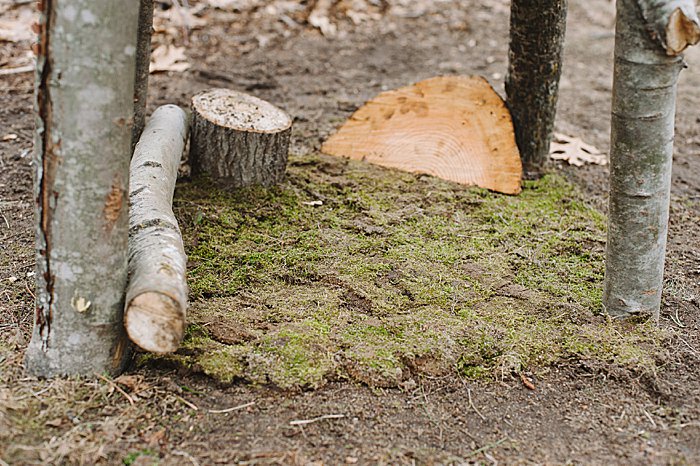 4. Stumps as seating
5. Pine cone fence around the perimeter
6. Small rock sidewalk leading up to entrance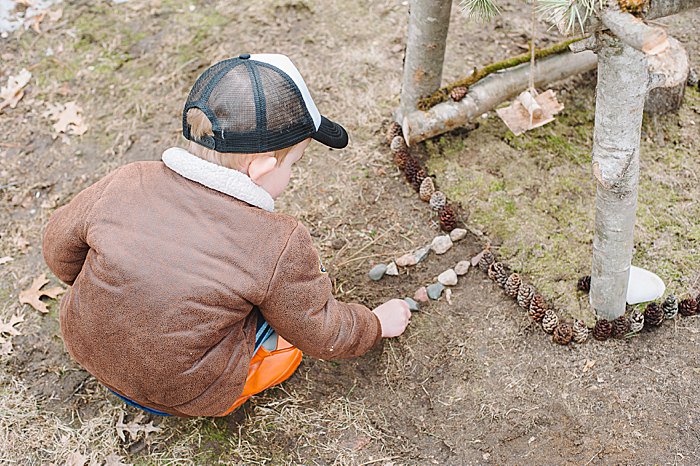 7. Wooden peg people with acorn caps glued on for inhabitants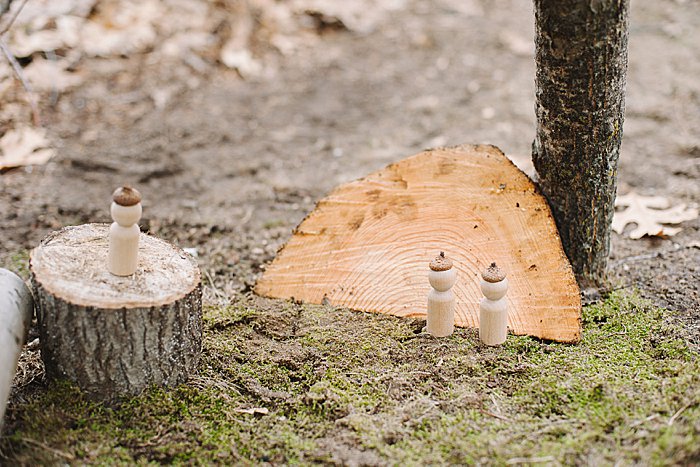 8. Pine cone "dog" to complete our little family
9. A birch bark hammock hanging from the roof with twine.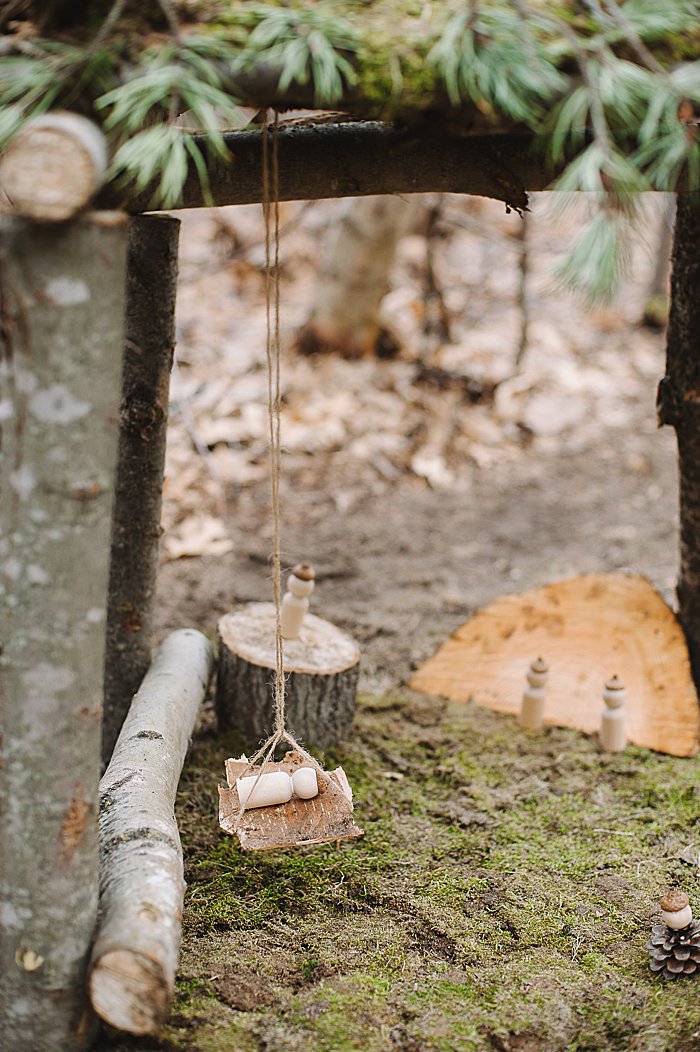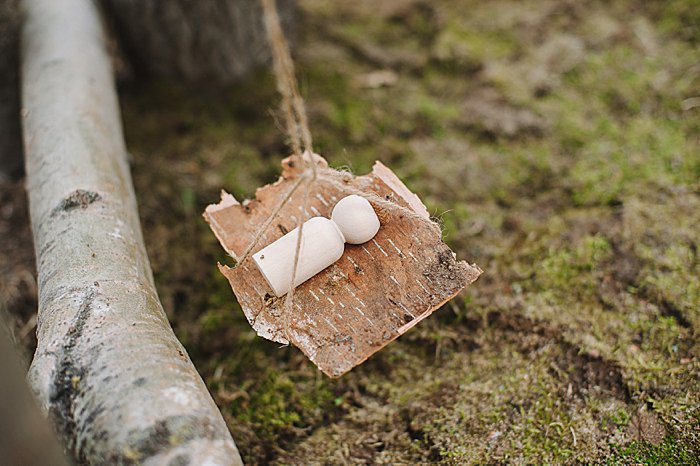 I swear I had more fun building the giant fairy house than my son did.
If it were up to me, I would still be out there, finding more things to add to the house!
What a magical way to explore nature and create something that can be a springboard for pretend play…
Now, if only I could fit inside the Nature House to play, too.