**These posts often contain affiliate links. Please see our disclosure policy for details.**
Guest post by Lakes Area Eyecare of Baxter, MN; one of Up North Parent's Sponsors.
Contrary to popular belief, one size of eyewear does not fit all.
In fact, many of the patients at Lakes Area Eyecare treat their glasses like they do their wardrobe. They have a pair they like for work, for home, for the weekends, and for summer beach days.
Not only does having multiple pairs of eyewear complement an active lifestyle, it also helps add depth to your fashion!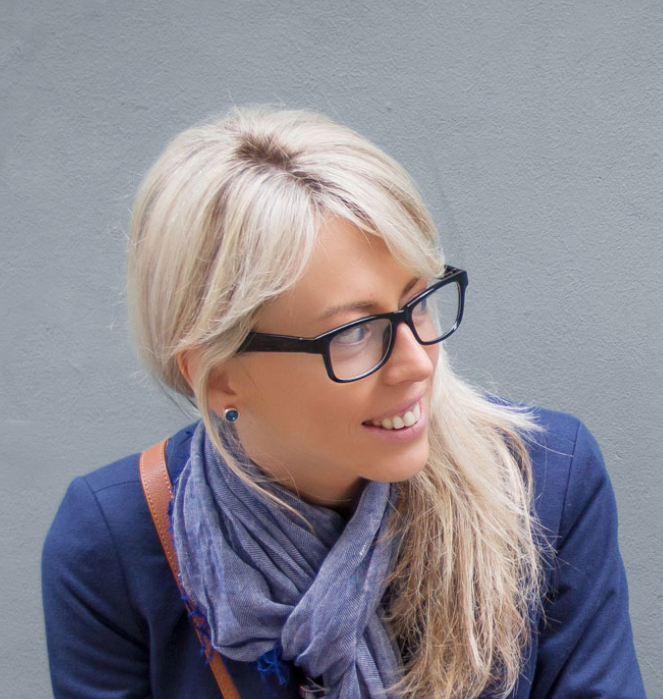 In addition to adding style, owning more than one pair of eyewear also allows you to enjoy enhanced vision and comfort during your favorite activities.
We offer specialty eyewear and lenses for many daily activities like hiking, biking, boating, fishing, driving, and computer use.
Check out this insightful article that UpNorthParent created for us last summer; an article that reinforces the fact that sunglasses are NOT just for summer and most people are unaware what makes up "nice" sunglasses (the kind you want to cherish and keep forever).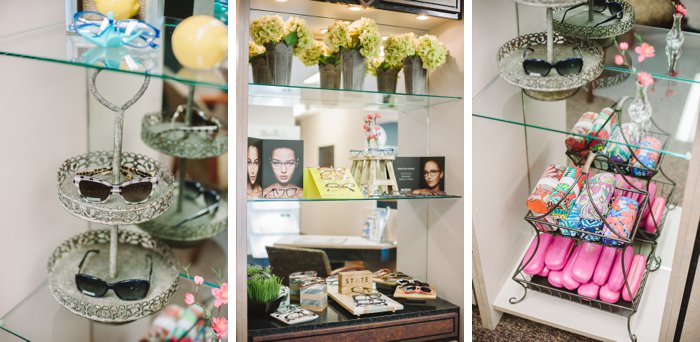 And as you are out-n-about soaking up the rays of Minnesota's all-too-short summers, it's easy to remember sunblock to protect your skin, but so often people forget it for their eyes.
No, we don't mean slathering lotion on your eyeballs; we mean investing in sunglasses that will do their job in protecting your eyes from harmful rays. Sunglasses are a great fashion accessory, but their most important job is to protect your eyes from the sun's ultraviolet (UV) rays.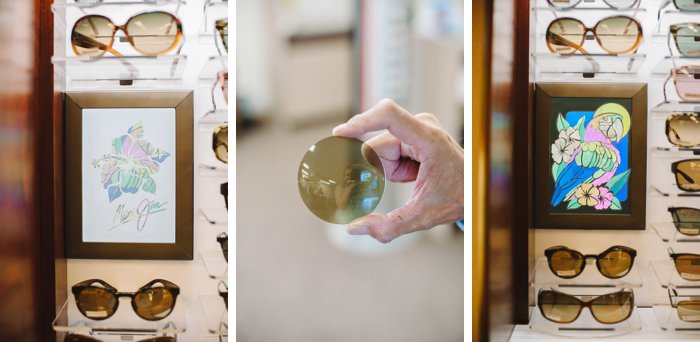 The sun can damage more than skin, and harmful rays can lead to a host of problems no matter what time of year it is. UV light from the sun can cause cataracts and retinal damage that can lead to macular degeneration. Glare from the sun can also be very dangerous when it causes momentary blindness, especially when driving.
Some of the sun's effects on the eyes include:
Cataracts—a clouding of the eye's lens that can blur vision. An estimated 20% of cases are caused by extended UV exposure.
Macular degeneration—resulting from damage to the retina that destroys central vision. Currently the leading cause of blindness in the U.S.
Pterygium—a tissue growth over the white part of the surface of the eye that can also grow over the cornea, causing vision and red-eye issues.
When purchasing sunglasses, look for lenses that block 100% of both UVA and UVB radiation, so you can keep your vision sharp and eyes healthy! Polarized lenses are also a great idea because they block only bad horizontal light rays and let good vertical rays through. They're anti-glare, too!
Stop in and see the latest arrivals to our sunwear selection today. We look forward to helping you enjoy every moment of summer in the safest way possible!
Lakes Area Eyecare's mission is to provide the best eye care services possible, offer comprehensive vision examinations and specialize in the diagnosis and treatment of a wide array of eye diseases, conditions, and problems to the people of the Lakes Area. They are committed to educating their patients, and providing personalized eye care services to help them "enjoy the view!" For more information about them, visit Lakes Area Eyecare on the web or on Facebook.