LOOKING FOR THINGS TO DO IN BRAINERD, MN? HERE'S A LIST OF THE TOP 28 THINGS TO DO IN THE BRAINERD LAKES AREA. PERFECT FOR LOCALS AND TOURISTS ALIKE; THIS IS YOUR ONE STOP GUIDE TO FUN ATTRACTIONS AND EVENTS IN BRAINERD, MINNESOTA.
In the winter, the town of Brainerd in central Minnesota isn't what you'd call a bustling metropolis; but in the summer, things look a little bit different!
Parking lots are full, the highways are always busy, and the boat traffic on the lakes almost rivals the vehicles on the road.
The Brainerd Lakes Area is a favorite travel destination for people from all of the country (and world!) and for good reason.
Whether you are a local looking to make a summer bucket list, or a tourist trying to find things to do during your visit up north, here's a list of 28 of the best things to do in the Brainerd Lakes Area.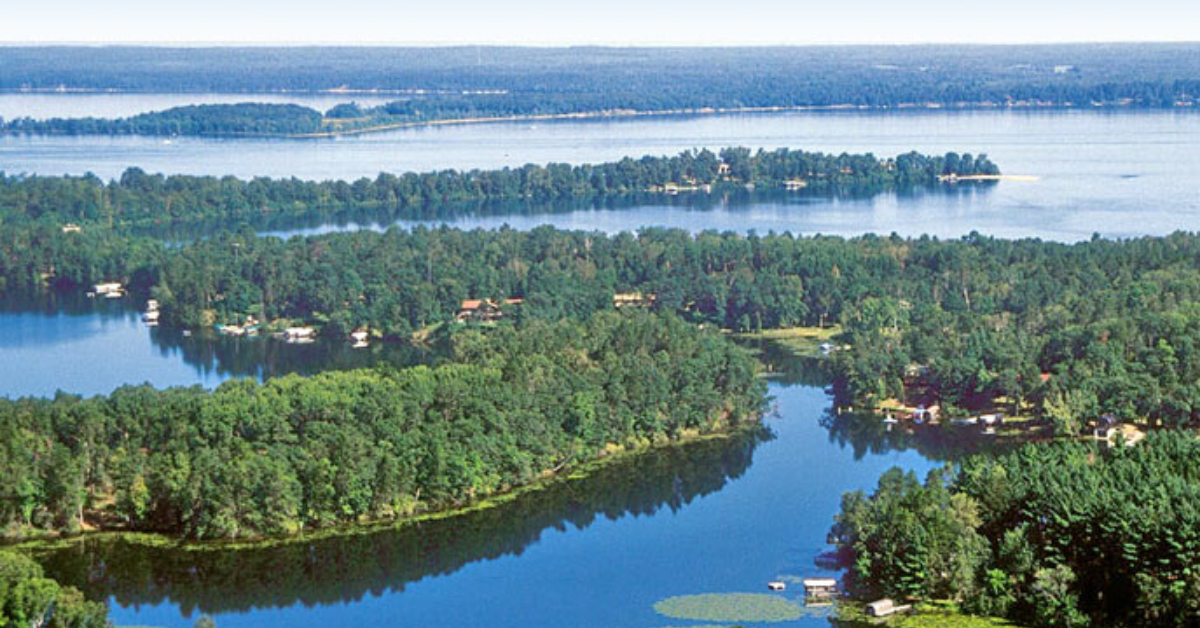 **AN IMPORTANT NOTE: Due to Covid-19, many of these attractions may be unavailable or available in a different capacity for the 2020 year. Please keep that in mind when viewing this list. Hopefully we will be able to delete this note soon, as we continue to pray (along with the whole world!) for and end to the pandemic.**
28 Things To Do in the Brainerd Lakes Area:
1. Visit a Zoo: Our area has two wonderful zoos in a 30-mile radius. Check out the Pine Grove Zoo in Little Falls and Safari North Park in Brainerd. AND, if you are in the mood for a little jaunt, be sure and check out another one of our favorite zoos; Paul Bunyan's Animal Land in Bemidji, MN.
2. Get Your Art On: The Franklin Art Center and Crossing Arts Alliance has wonderful programs and events happening all summer. They also have great programs for kids including Art Camps.
3. Learn More About Trains: The Northern Trackers Club in Crosslake, MN has depictions on display of historic and contemporary railroad heritage of the settlement and economic development of north-central Minnesota from the early 1900's to the present. Things to see at this museum includes a 1/2 scale replica of the William Crooks loco and cars, operating model railroad layouts, museum (artifacts, photography and interpretative displays and exhibits.)
4. Croft Mine: Mining is a huge part of our area's history and the Croft Mine Historical Park is built on 17 acres of the original Croft Mine. This park includes an interactive underground mine tour and museum.
5. Go Down to The Farm: The Farm at St. Mathias is a working farm growing real food to feed real people.  St. Mathias Farm is a destination that creates and fosters a deeper understanding of the common origination and natural bridge between art and agriculture. They also have some extremely fun fall activities as well.
6. Check out some Bike Trails: Our area has several paved bike trails including The Cuyuna Lakes Trail and the Paul Bunyan Trail. The Cuyuna Lakes Trail Association exists to promote, create, and maintain paved bicycling trails connecting various communities in and around the area known formerly as the Cuyuna Iron Range.  Paul Bunyan Trail is the longest MN Bike trail at 120-miles. It connects the Heartland Trail, the Blue Ox Trail, and the Cuyuna State Trail.  The portion of the Minnesota bike trail from Guthrie south through Laporte toward Walker is now paved and the segment from Brainerd/Baxter south to Crow Wing State Park was paved in July 2014–providing the final paved link. With the paving of these segments, the Paul Bunyan Trail now yields 120 miles of continuously paved MN bike trails from Crow Wing State Park just south of Brainerd MN to Lake Bemidji State Park in Bemidji Minnesota!
7. Visit some Walking Trails: Another gem in the St. Mathias area is the beautiful and tranquil Heritage Trail that the we walked. The Northland Arboretum is another centrally-located Brainerd Lakes trail system that is great for people and kids of all ages. The Northland Arboretum,  "The Arb" always has wonderful family-friendly events including the Country Sampler Picnic, Gardening 101 classes and Environmental Summer Camps for kids.
8. Crow Wing County Fair: The fair began as an agricultural event for the purpose of providing a place for county residents to exhibit their products. Youth projects such as 4-H and FFA were able to enter and compete for prizes. While many aspects of the fair have changed over the years, the main philosophy remains the same, to provide an opportunity for our patronage to touch base with the agricultural heritage of Crow Wing County. Get dates, deals and special event details here.
Photo Source: CWC Fair website.
9. Attend a Music Event: There are many chances to hear live music outside this summer in the Brainerd Lakes Area. Check out events like Bands in the Park – Pequot Lakes Trailside Band Shelter, Crosslake Outdoor Music Series at Crosslake Town Square, Iconic Music Fest and Lakes Jam.
10. Catch a Play: At Stage North Theatre, there are always opportunities to enjoy a live show.
11. Get your Adventure on: This area is brimming with awesome adventure-filled opportunities including paddle sports via Cycle Path and Paddle, Brainerd Zip Lines, Pine River Riding Stables, Stand-up Paddle Boarding, Scuba Diving and Gull Lake Sailing School.
12. Experience Animal Races: Check out the Pine River Duck Races and the weekly Turtle Races in Nisswa, MN.
13. Go for a Float: This area is blessed with not one, but two, amazing large boat experiences. Book a ride on the Breezy Belle or Destiny Cruises and see what people are in love with the lakes of the Brainerd area and beyond.
14. Mini Golf and Go-Carts: If you are in the mood for some mini golf and go-cart racing, there are several options to choose from. Pirates Cove Golf and Billy Bones Raceway are right on Highway 371 North. Close-by is another attraction; Northland Kart Kountry. Northland Kart Kountry also has water wares and climbing walls to keep everyone active and busy!
15. Go Camping: Pick a campground…any campground! This area is blessed with many quality camping areas. Check the listings HERE.
16. Watch Critters with a Need for Speed: Do you like watching animals run races…or at least try? Then you'll be glad to hear The Leader Pig Races are back! Check out the full scoop on this incredibly fun and unique event HERE.
17. Explore our many State Parks: Check out the DNR's Park Finder or check the websites of area parks like Crow Wing State Park, Mille Lacs Kathio, Father Hennepin State Park and Charles Lindberg State Park.
18. Join a Summer Reading Program: The Brainerd Public Library has many fun things going on during the summer months and one is their Summer Reading Program. Round up your little bookworms and get the full scoop on the activities HERE.
19. Learn the History of our Area: Crow Wing County Historical Museum, The Minnesota Military Museum at Fort Ripley, The Minnesota Fishing Museum and the Mille Lacs Indian Museum are all great ways to learn about culture and history as a family.
20. Attend a Community Event: Fun events like Bean Hole Days, 4th of July Celebrations, The Nisswa Turtle Races and the Little Falls Craft Show are great places to enjoy the feel of the community, and see the work of local artisans.
21. Explore Our Area Lakes: There must be something in the water! Our area is blessed with many local lakes and public beaches. Check out this list of all of our area lakes and companies like Boats & Beyond Rentals, Lake Fun Rentals and Dave's Sportland Bait, Fun Rentals & Storage help the family make their lake time even more enjoyable.
22. Check out Paul Bunyan Land: Paul Bunyan Land has been an iconic attraction for over 60 years and the amusement park is now located in Brainerd, Minnesota on the same property as This Old Farm. Read the history of this landmark amusement center along with its modern-day attractions HERE.
23. Grab a Movie: Check out these places to go see a movie: Bear Pause Theater in Hackensack, Grand Makwa Cinema in Onamia, Lakes 12 in Baxter, and Sunset Cinema in Pequot Lakes.
24. Go Thrifting: Sometimes, it's the "thrill of the hunt!" can make for a fun day of adventure! Go shopping for treasures to be had at these local thrift and second-hand stores: Cast-offs (Pequot Lakes), Habitat for Humanity ReStore, Common Goods, Goodwill, The Mercantile, and The Salvation Army Thrift Store are all great places to hunt for treasures. Read about our adventures in thrifting HERE.
25. Alternate Forms of Golf: Combine the sport of Frisbee and golf and you have a day of super-fun action. There are two Disc Golf locations in the Brainerd Lakes area. Lum Park has a robust Disc Golf course and so does Central Lakes College. And don't forget about Fling Golf! Trust us when we say this; it's crazy-fun. Get the scoop on Fling Golf at Fiddlestix Golf Course HERE.
26. A Fun Day at The YMCA: Our local YMCA has tons of great programs and day camps for area kids. Members can also participate in swim lessons and summer sport classes.
27. Go Fishing: Not only is this area abundant with lakes, the lakes are full of fish! Fishing is a great sport that any family can enjoy. If you need a little guidance, check into booking a pro angler to guide you and your family on a day of fishing fun to remember!
28. Paddle Boarding: Paddle Boarding is a newer sport that is taking this area by storm. A fun experience for all ages, families can score paddle boarding lessons, equipment and opportunities thanks to local companies like MnSurf Co, PowerPaddleMn.com, and The Gull Lake Yacht Club.
BONUS #29: The Brainerd Lakes area is lucky enough to have several taprooms and even a winery! Check out the craft breweries: Jack Pine Brewery (and our tour of Jack Pine!), Roundhouse Brewery, and Big Axe Brewing Co, as well as Dennis Drummond Wine Co. and 5Rocks Distilling Co.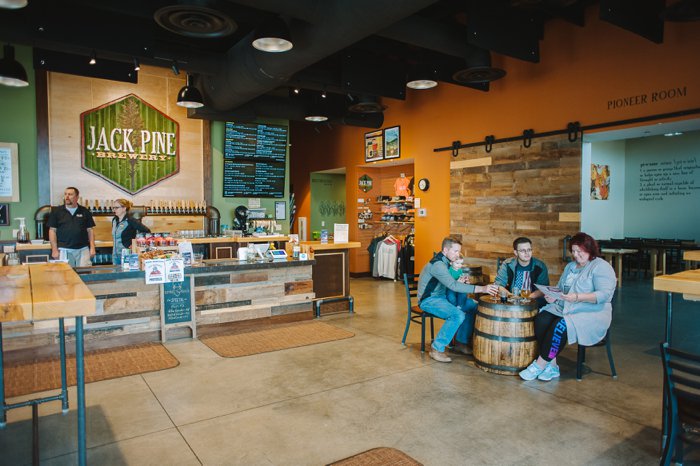 – – – – –
Additional Resources:
These are other helpful resources for the Brainerd Lakes Area and surrounding cities, to help you make the most of your time here!
Brainerd Lakes Chamber of Commerce
Little Falls Chamber of Commerce
We hope you have an amazing, memorable time in the Brainerd Lakes Area!