**These posts often contain affiliate links. Please see our disclosure policy for details.**
LEARN HOW TO OPTIMIZE A BLOG POST FOR SEO WITH THESE SEO TIPS FOR BLOGGERS SO YOU CAN GET YOUR BLOG POSTS FOUND AND INCREASE YOUR TRAFFIC!
Writing a blog post is easy.
You start a new blank post, and begin typing.
When you're done, you press Publish and the post is now live on your blog, and also on the internet.
It's that simple… right?
WRITING A BLOG POST VS MAKING IT READY FOR GOOGLE
That's true, writing a blog post IS that simple.
But there's a HUGE gap between just writing a post and making sure it's optimized for SEO.
When you optimize a blog post for SEO, that means you are making it easy for search engines like Google to find your posts when people are searching for the things you write about.
The more people can find it, the higher your blog traffic is, and the more opportunity there is to make money from your blog!
In order to be optimized for SEO, you need to pay attention to specific things as you write.
BEST SEO TOOL: YOAST SEO PLUGIN
The best tool I've found for SEO is the (FREE!) Yoast SEO plugin.
I have used it for years and will never go without it.
The Yoast SEO plugin reminds me of all the key SEO criteria, and lets me know in a very simple, visual way, where I need to improve to make my post ready for Google.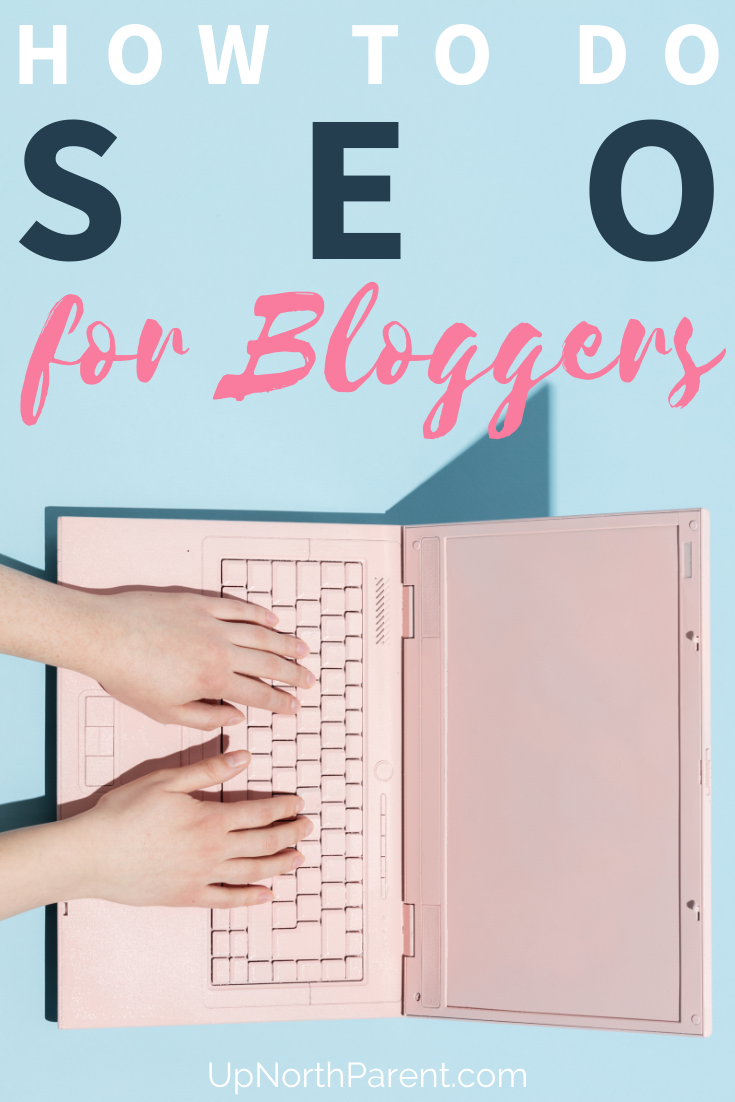 HOW TO OPTIMIZE YOUR BLOG POSTS FOR SEO
Here are the key aspects of your blog posts that matter for SEO (search engine optimization) and making sure your post shows up in search results on the internet.
Keywords
Blog Post Title
Headings
Image Alt Text
Meta Description
KEYWORDS
First of all, you need to know what keyword(s) you are targeting with your post. This is usually the main topic of your post, simplified down to a few words.
Your keyword can be short; one or two words.
But blogging pros usually suggest using longtail keywords which is a fancy way of saying multiple-word keywords because they help your post find the people who are specifically searching for your keywords.
Short Keyword: muffin recipe
Longtail Keyword: gluten free carrot muffin recipe

When you write your blog post, you should use the longtail keyword a few times throughout your post. This might happen naturally as you write, or you may need to go back and find a natural-sounding place to add it in once more.
You don't want to "keyword stuff" your post, which means you put your keyword in too many times, and make it sound very unnatural.
Google will know when you do this, and will penalize you for it; making sure your post doesn't show in search results.
This is the OPPOSITE of what we're trying to achieve.
BLOG POST TITLE
Next up is your blog title.
The title should make it clear what you are writing about, and should include your keyword.
A blog post titled "Gluten Free Carrot Muffin Recipe Your Kids Will Love" is much better than "These are So Good!" or something equally vague and not-at-all helpful to SEO.

HEADINGS
The typical format of a blog post is similar to papers you wrote in school.
Introduction
Main Body that includes one clear main point as well as supporting proof
Conclusion
When you are writing a blog post, it's a good idea to add some headings into your post to break up the text blocks and make it easy to scan.
I usually add a heading that is similar to the title of my blog post after the intro section, before I start the main body of the post.
And if I'm writing something that could benefit from another one or two subheadings throughout it, I will add them in as well. (Like I did with KEYWORDS, BLOG POST TITLE, HEADINGS etc in this post.)
Headings and subheadings are good to help break up text and help people scan the post, and they're also great places to put your keywords or some variation of the keywords you chose for the post.
IMAGE ALT TEXT
Alternative text (or image alt text) means text that explains what your image is about, so Google can "read" it.
This is how photos show up in search results on Google; Google can't "read" photos; it needs words to tell it what the pictures are about.
When you type in "carrot muffin", you are shown photos of carrot muffins because people have added carrot muffin keywords into the alt text of the photos in their posts.
When you add images into your blog post, there is a section in the back-end metadata of the image for you to add "alt text".
After adding the image into your post, you can click on it and the window that opens will have an Alt Text section to fill in.

If you don't add any alt text keywords into your post's images, you're missing out on a key opportunity to show up in search results!
It's debated whether you should have the same alt text (usually the post's title) in all of the post's photos, or if you should have different alt text for each photo.
It's best to make sure the alt text clearly describes what's happening in the photo.
The alt text of the photos is also a good place to explore variations of your keywords.
Perhaps some photos will have "easy carrot muffin recipe" and some will have "how to make carrot muffins" or "recipe for carrot muffins" or some other variation as the image alt text.
That way, you're increasing the chances of showing up in search results for any of those variations of your keywords.
META DESCRIPTION
Lastly, the meta description is part of the SEO on the backend of your post.
This is what google will show when your post shows up in search results.

If you don't specify anything in this section of the Yoast SEO plugin, it will default to showing the beginning sentences of your blog post.
This is usually ok but not ideal.
It's a better idea to create a specifically-written meta description that includes your keywords and entices people to click to read more of your post.

– – – – –
By carefully paying attention to each of these areas within your blog post and Yoast SEO plugin, you can ensure you have given your post the best chance for it to show up in Google's search results.
And that's every blogger's goal.
If you can make your post show up near the top in Google's search results for whatever topic you are writing about, you will start to see those traffic numbers climb on up!