**These posts often contain affiliate links. Please see our disclosure policy for details.**
EVER WONDERED "HOW DO I CHOOSE A NAME FOR MY BLOG?" LEARN HOW TO PICK THE PERFECT NAME FOR YOUR BLOG USING A SIMPLE METHOD THAT HELPS YOU FOCUS AND GETS THE IDEAS ROLLING.
Once you've decided what you are going to blog about, and whether you are choosing a broad topic or niching down to something more specific, the next step in starting a blog is to pick a name for your site.
Using Your Own Name For Your Blog Name
Depending on the purpose for your site (personal, promotional, or informative) and your plans for it going forward, you may decide to use your own name like I use for my LauraRadniecki.com website.
This is often the case for people who are developing a lifestyle brand around themselves as an influencer, or operating a service business like photography, life coaching, or business consulting etc.

Choosing a Name For Your Blog
Like many bloggers, the other option is to choose a specific name for your blog; one that often has nothing to do with your own name.
You can pick a name that conveys the topic you're writing about, something that is catchy and memorable, or something with special meaning.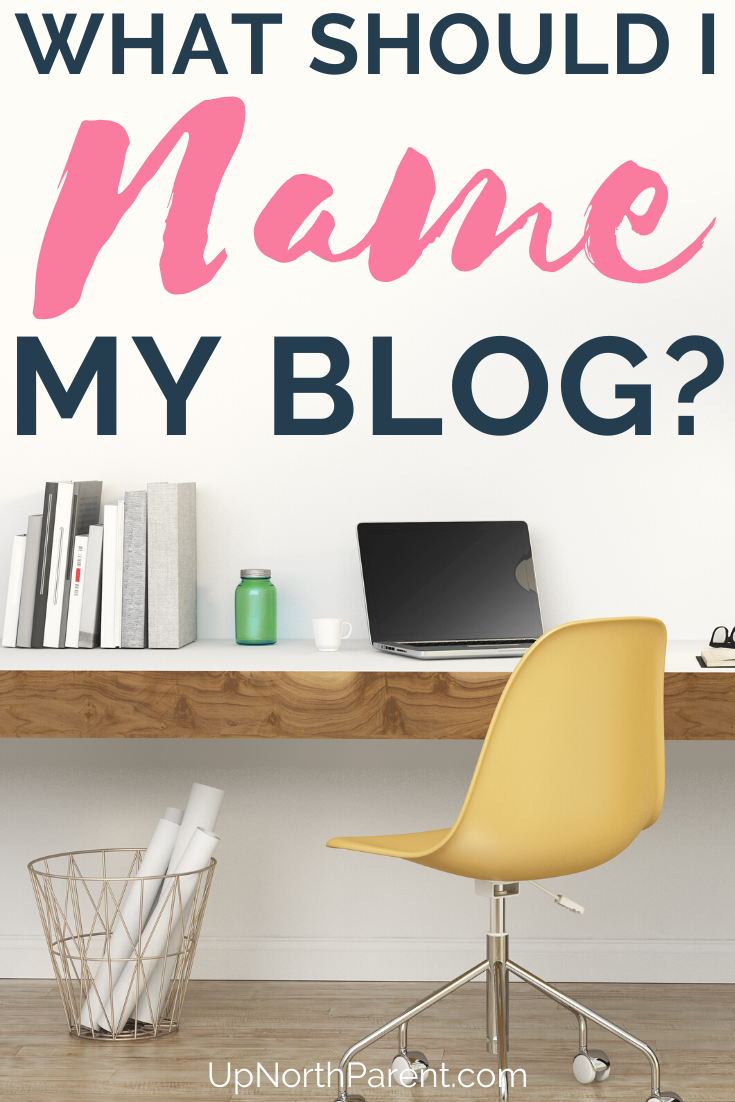 If you've decided that you don't want to use your own name for your site, and instead want to name it something else, the question becomes: what should I name my blog?
Here is a 7-step process to help you pick the perfect name for your blog!
PRO TIP: Make this process EXTRA EASY by getting The Blog Name Blueprint for FREE here.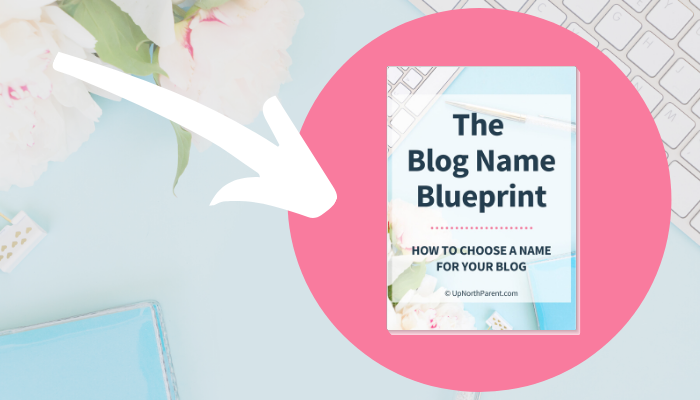 Blog Topic Brain Dump: Write out your blog niche and all of the topics you plan to write about. List any ideas for your tagline, anything thoughts you have about future posts or the purpose of your blog. List everything that comes to mind.
List All Related Words: If you know you want to write a blog about gardening with kids, you want to start listing words that come to mind like gardening, prune, garden, dirt, cultivate, foster, grow, tend, dig, plant. Use a thesaurus to expand and add more words to your list. Continue to add words to the list without proofing or editing your list. It doesn't matter if the words are strange or if you would never use them in a blog name. Let one word lead to another and write them all down. Think about how you want your blog to feel, and the purpose of the site. Keep writing.
Review List: Look over your list and see what begins to stands out to you. Follow any trains of thought and write out more possibilities.
Prune the List: Continue to brainstorm and write out possibilities, crossing off any words that are definite NO's and keep ones that might be possibilities. When you've narrowed it down, take a break. Step away from the list. Give your brain a rest.
Come Back to Your Possibilities: Some ideas of possible blog names might have already formed from the list of words you created. Try combining some of the words and see if any potential names stand out to you.
Look Into Possibilities: Now's the time to check into the potential names you've identified, to see if they're being used by another business or blog. You want to know if the domain is available and if the social media handles are available. Look at Dreamhost.com to search for the domain name. Do a Google search for the blog name you are thinking of. Look up the name on Facebook, Twitter, Instagram, and Pinterest to see if there are any other people using that same name and handle.
Lastly, Check the Hashtag: You can go onto a platform like Instagram and go to the Explore or Search section. Type in your hashtag (the # sign followed by whatever blog name you are thinking of) and see what comes up. Ideally, you want something that's not being used by someone else yet.
DON'T FORGET: You can streamline this process with The Blog Name Blueprint. Get it FREE here!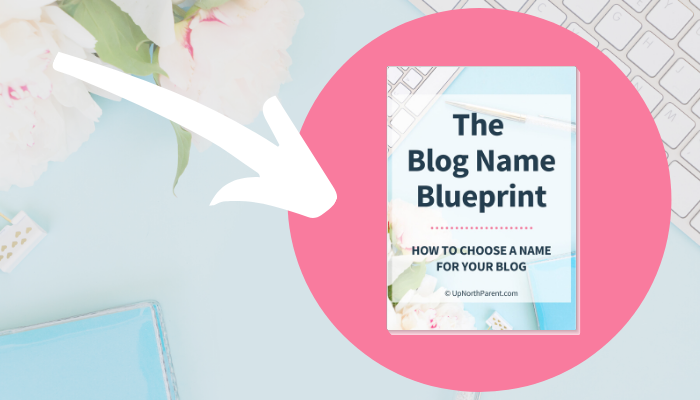 Once you've narrowed it down and found a name that resonates with you, and isn't being used by another business, you can buy your domain name, create an email address, and register for the social media accounts to make sure you've secured them all.
Now, you've got online real estate for your site, and it's time to get to work starting your blog!