**These posts often contain affiliate links. Please see our disclosure policy for details.**
EVER FOUND YOURSELF WONDERING "CAN I BE A STAY-AT-HOME MOM AND A BLOGGER AT THE SAME TIME?" YES YOU CAN, AND HERE'S HOW TO MAKE IT WORK FOR YOU!
"Can I be a stay-at-home mom and a blogger at the same time?"
YES, you can.
You just have to get a little creative to make it work.
Finding time to work on your blog in the middle of an already full day/schedule/life is hard.
It won't work unless you want it to.
But it IS possible.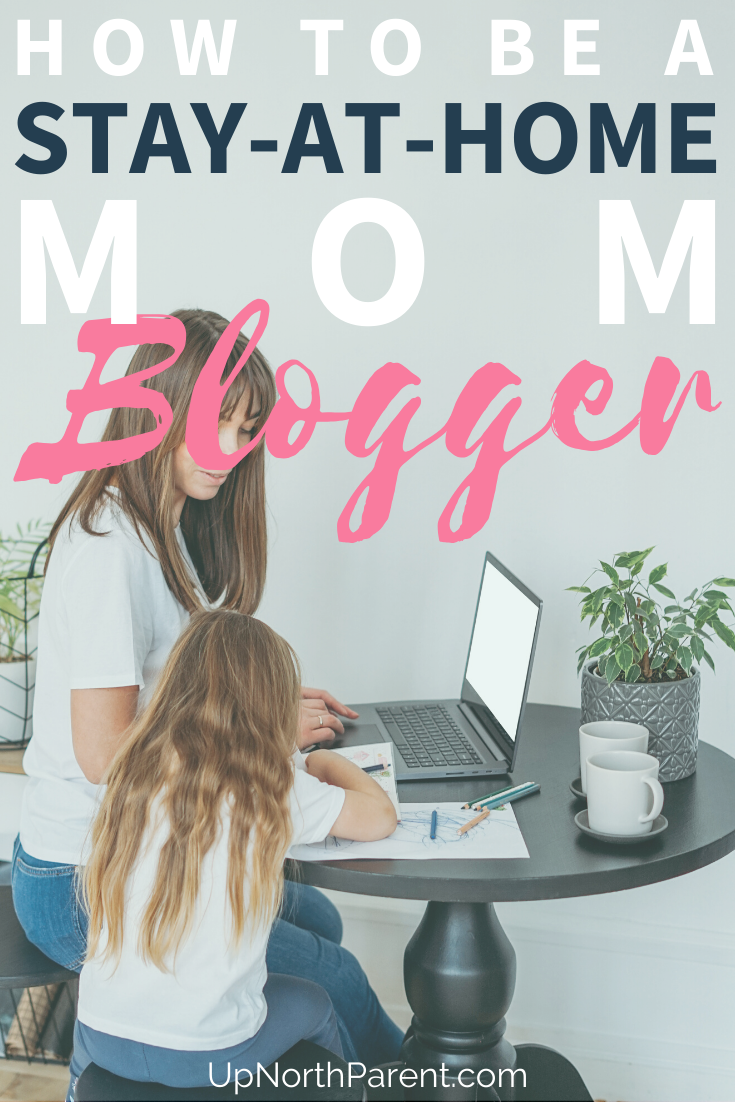 YOU CAN BE A STAY-AT-HOME MOM AND A BLOGGER TOO
Places in your day to find time to work on your blog:
Before the kids wake up.
During nap or relax/quiet time.
After the kids are in bed.
During any school, child care or grandma-has-the-kids times.
While your kids have some Daniel Tiger time (or whatever their screen of choice is).
While your kids "work" too (color or do some other form of play that gets them out of your way and allows you some time to work).
MOM GUILT IS DUMB
I struggle a lot with guilt any time I am working in front of my kids.
I feel like I should be playing with them instead, or paying attention to them instead of working.
But here's the truth:
1) Mom guilt is dumb.
and
2) It's good for my kids to see me working towards a goal!
They might not understand it yet, but they will learn that sometimes, mom works hard on something on her computer, and we have to let her do that.
IT'S GOOD FOR KIDS
It's good for kids to learn space and patience.
It's good for kids to learn that Mom isn't always going to come running every time they call for her.
It's good for kids to learn that Mom has other things she does and works on besides making food, cleaning up toys, and changing diapers.
And as kids get older, it's important for them to learn that Mom has dreams and goals, and works hard for those things because they're important to her too.
SAY GOODBYE TO THE GUILT
So let go of the guilt. It's not serving anyone.
Instead, figure out a plan that works for your family so you can carve out time to work on your blog.
Try different schedules; see what works and what doesn't.
If something isn't working, try something new.
Keep trying until you find what works for you because you (and your blog) deserve time to work and grow, too.