**These posts often contain affiliate links. Please see our disclosure policy for details.**
DO YOU REALLY NEED AN EMAIL LIST FOR YOUR BLOG? YES, AND HERE'S WHY CONVERTKIT IS THE BEST EMAIL LIST BUILDER FOR BLOGGERS.
**Want to skip right to the ConvertKit: The Best Email List Builder section? Scroll on down the post if you don't need a refresher about the basics of email marketing. Details about the best company to use as you build your email list await in the second half of this post.**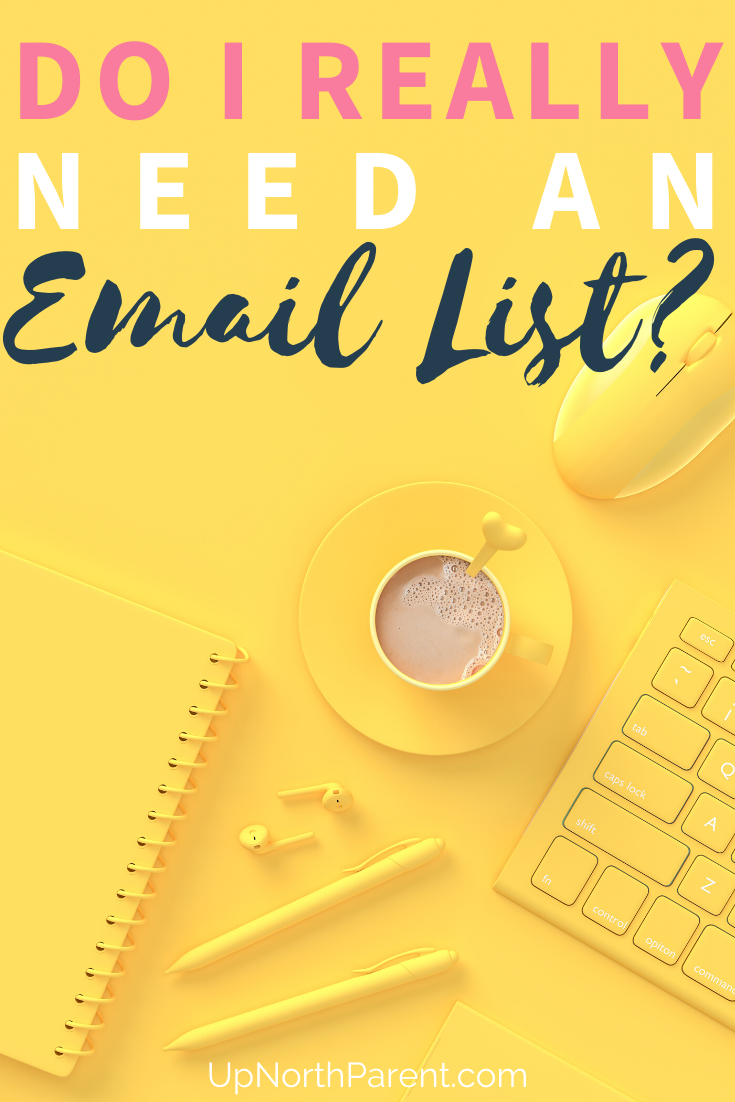 "Do I really need an email list for my blog? What is the best email list builder for bloggers?"
These are commonly asked questions by beginner bloggers.
The term "email list" might be a familiar one, or it might be so foreign, you have no clue what people are talking about when they tell you "you should build an email list!"
Let's start with the basics: what is an email list?
WHAT IS AN EMAIL LIST?
An email list is a list of people who have given you permission to email them with information, ideas, tips, and other resources related to your blog.
HOW DO YOU BUILD AN EMAIL LIST?
There are several ways to collect email addresses (like having people give you their email addresses in person at a workshop or vendor fair for example) but the most common is by having an opt-in form on your blog.
People are able to enter their name and email address, and sign up for your email list.
Bloggers almost always offer some type of freebie or incentive to entice people to sign up.
(An opt-in from my craft site.)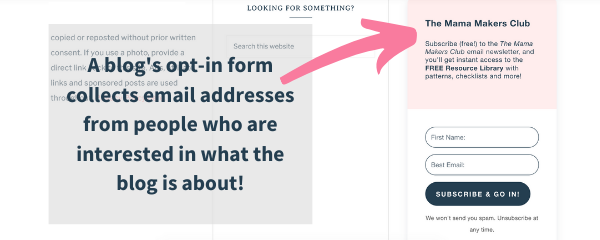 WHY DO YOU WANT TO BUILD AN EMAIL LIST?
Bloggers want to build an email list because:
It's your target audience. It's a list of people who are interested in what you write about, and have given permission to email them.
You "own" that list. Unlike social media where you are "renting" the platform from Facebook or Instagram, etc, your email list is YOURS. (I've heard many horror stories of bloggers or influencers who have build massive followings only to have their accounts banned or blocked for no apparent reason, and it's tragic.)
Email has the highest likelihood that people will see and read your content. Social media posts are at the whim of the algorithm changes, and are getting notoriously harder for people to see unless you pay to advertise.
Of course, people can unsubscribe from your list at any time.
(And if they do, great! They aren't invested in your blog anyway, and would likely never buy from you which is the ultimate goal. Seeing the "unsubscribes" might sting a little, (they do for me even after all these years,) but really, you are paying for every person on your list so you definitely don't want to be paying for people who don't want to be there!)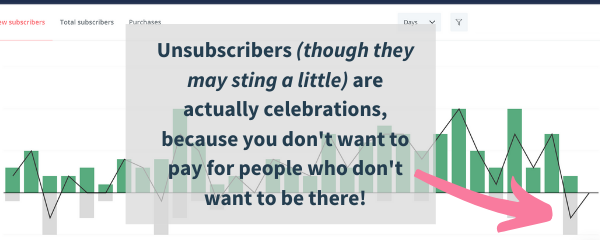 And sometimes, the emails might go to spam.
But overall, email has the best chance of reaching your interested readers, so you can talk and share information with them.
SO, DO YOU NEED AN EMAIL LIST FOR YOUR BLOG?
No, you do not NEED an email list to have a blog.
It's not a required feature. Many bloggers get started without one.
However, SHOULD you have an email list?
YES.
I am a firm believer that you SHOULD have an email list, even when you are first starting out.
Here's why you should start an email list at the same time you start your blog:
The longer you wait, the most readers you miss: You want to collect the emails of readers who are interested in what you are blogging about. Starting from your first blog readers, anyone who is interested enough to opt in to your email list? You want them to be able to! The longer you wait to start an email list, the more interested readers slip away before you can add them to your list.
Put effort into building a list you own: Social media has a place in your blogging world, no doubt. But in terms of where your effort (and money) is best spent? Focusing on making sure interested readers have a way to get on your email list so they can stay updated with new posts and anything interesting that is happening with your blog is the best use of your time and energy, even when you're first starting out.
Email lists are the number one secret to making money from a blog. They don't earn money themselves, but they are a pool of people who have told you, "Yes, I am interested in what you have to say! I like hanging around your blog. What else do you have to tell or show me?" These are the people who are more likely to click on affiliate links when you share them. These are the people who are more likely to buy your products when you create and launch them. These are the people that are more likely to go read your newest posts, increasing your traffic numbers and earning you more ad revenue. It is possible to earn money from a blog without an email list, but it's the exception, not the rule.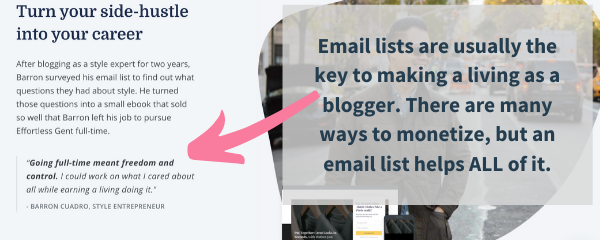 EMAIL LISTS ONLY WORK IF YOU USE THEM
There is one caveat though, to all of this talk about email lists.
Your list only works if you use it.
You could have the biggest email list in the world, but if you never email them (and never sell anything to them), it's a waste of time and email list builder fees.
BUT WHAT IF THEY DON'T OPEN MY EMAILS?
Even if people don't unsubscribe from your email list, many of them won't open your emails before deleting them.
So why should you email them, even if they don't open your email?
Every time you send an email that lands in someone's inbox, they see your name, even if they just delete it without opening it.
Just sending the email (whether they open it or not) reminds your subscribers about you and your blog, because they have to read your name and probably scan your headline as they decide whether to open or delete the email.
That means you're benefitting by staying top of mind, even if people delete your email without opening it.
WHAT IS THE BEST EMAIL LIST BUILDER; WHO SHOULD I USE TO START MY EMAIL LIST?
There are a TON of different email list companies out there. Dozens, at least.
And for every one of them, you will find a blogger or entrepreneur who swears it's the best.
The truth is, the best one depends on your specific needs and whether you will actually use it or not.
You can build a great email list on any of the platforms; it's more what you DO with the service than the service itself.
However, the email list builder you choose can either help make email marketing easier, or it can add stress to it.
THE SIXTH TRY IS THE CHARM FOR ME
Over the last 11 years that I've been a blogger and entrepreneur, I have tried SIX different email marketing companies for all of the sites I've had.
Some of the email list services were free for beginners, and some required payment up front.
All of them allowed me to send emails to people who signed up for my list; that's the basic feature of an email list service.
But they were NOT all the same.
They varied greatly in:
Their Specific Features
Ease of Use
Customer Service
Price
After using 6 different companies over the last 10+ years, my clear favorite above all the rest is ConvertKit.
I am using ConvertKit for my craft site, and I am also using it for this site now as well.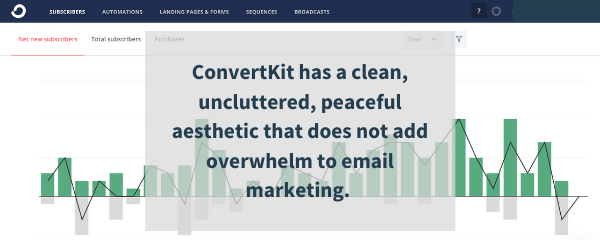 WHY CONVERTKIT IS THE BEST EMAIL LIST BUILDER (according to me)
ConvertKit is an email marketing company designed for bloggers and content creators who like to write, want the focus to be on their content, and who think text-based emails are the best option.
They've done extensive research and found that emails that are primarily text-based have the best deliverability, and avoid the spam filter more than heavily formatted emails with lots of design elements tend to.
That's not to say ConvertKit emails are ugly; far from it.
They make it very easy to adjust spacing, add links and images, change font type and size, and more. They also have a new email editor in the works that adds additional visual options without changing the core belief that text-based emails are all around a better choice.
In ConvertKit, the focus remains on what's IN the email rather than on the design of the email itself.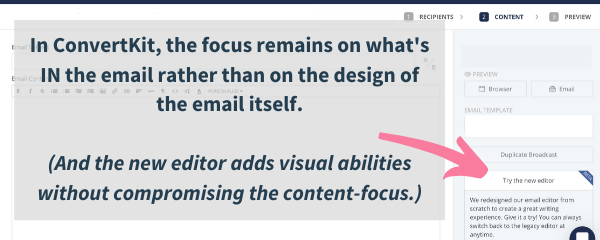 Reasons ConvertKit is the Best Email Building Service:
Clean, uncluttered interface – It's a pleasant experience, working in their system. Calm, uncluttered, clean.
(I once used an email company whose site was so cluttered, it gave me literal anxiety when I logged in. Sending emails can be scary enough by itself; the software you use shouldn't add to that anxiety!)
Easy to navigate – You don't have to hunt to find things. The menus and interface is simplified and intuitive.
Great customer service – I've needed support many times and they've come through for me every time.
Resources for troubleshooting and growth – They have a TON of resources for bloggers, online entrepreneurs, and content creators. And it's all free and available to you when you use ConvertKit.
Price – Their pricing structure is comparable to market standard. They offer a free trial for their paid (full functionality of all the features I use daily) plans. They also have a new freemium version, where you can get started with email marketing (with limited functionality; most basic features) for free. It's easy to upgrade to their paid version once you want the full functionality (worth the monthly fee without a doubt!)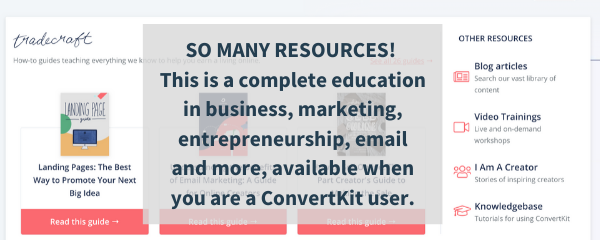 Features that make ConvertKit the Best Email List Software:
Visual Automations – The visual automation feature is very intuitive and easy to use, and is SO powerful for email marketing. You can make complicated automations quickly and easily with "if this, then that" settings, which changes the email marketing game.
Tags and Segments – These make it SUPER easy to group your readers according to their interests, or where they signed up from etc.
Duplicate – The ability to Duplicate anything from sequences and automations, to forms and emails. This is arguably my FAVORITE feature!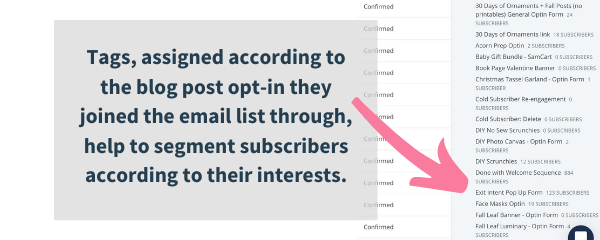 THE DUPLICATE FEATURE IN CONVERTKIT IS A GAME-CHANGER
Their DUPLICATE feature is amazing, and is probably the one I use most often.
I duplicate opt-in forms, so that I only need to tweak the wording or add a new photo when I want to create something new.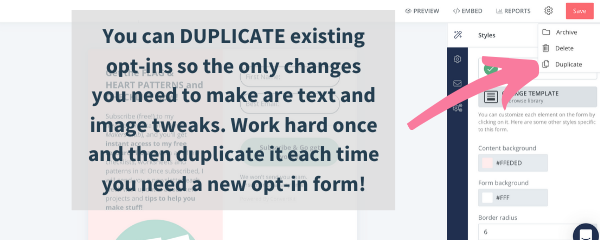 I duplicate automations and then adjust the tags and segments.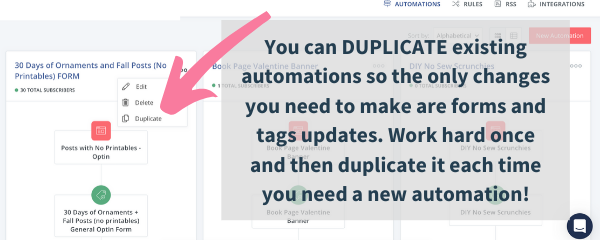 I duplicate email broadcasts, and tweak them to fit what I want to say each time.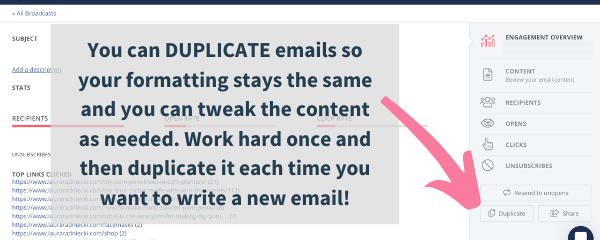 Instead of starting from scratch every time, I duplicate a previously-used version and tweak it to fit what I need now, saving me time and energy.
**(NOTE: I know other companies usually have a duplicate feature too. However, since ConvertKit's whole interface feels like a breathe of fresh air and is so clean and easy to navigate, their duplicate feature makes working in ConvertKit and building out your email marketing strategy even faster and easier.)
EMAIL MARKETING IS STILL SCARY SOMETIMES, BUT CONVERTKIT MAKES IT EASY
Sending emails is still nerve-wracking when I hit SEND; the butterflies start flapping every time!
However, since ConvertKit makes it so easy and streamlined for me to write, edit, and send an email (as well as create opt-ins, automations, and sequences), it gives me the courage to continue to dive into email marketing.
I switched to ConvertKit after using platforms I did not find intuitive or easy to use, and I could not be happier with the user experience and capabilities it gives me.
(Plus, I got a free shirt out of the deal once I set up my first automation, email sequence, and sent my first broadcast. Added bonus!!)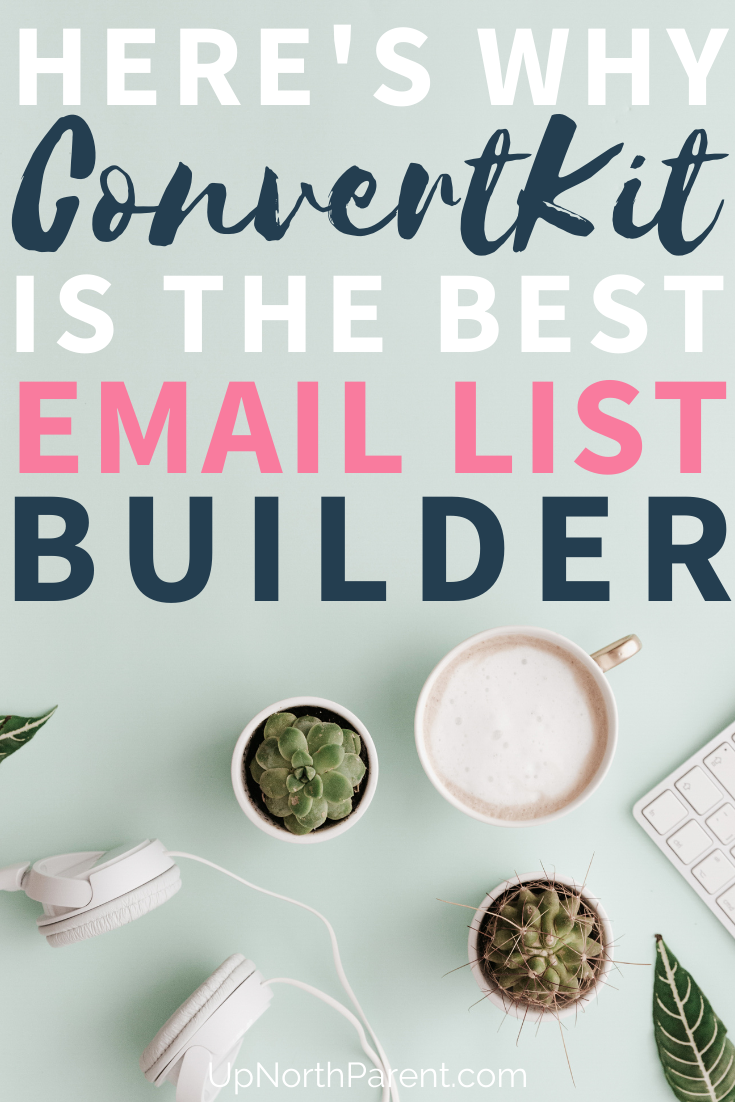 P.S. ConvertKit also has a great affiliate program, which I am part of. If you use ConvertKit and share about them as an affiliate, you'll earn revenue from ConvertKit every time you refer someone who signs up with them. It's ConvertKit's way of saying Thank You for telling people about them, and continuing to help expand their business. (And the people who sign up using your affiliate links pay nothing extra; the revenue comes directly from ConvertKit.) For people who are looking for more ways to earn money with their blog, this is a great affiliate marketing opportunity to share a fantastic company.