**These posts often contain affiliate links. Please see our disclosure policy for details.**
As our (Becky and Laura's) awesome decluttering journey (a.k.a. The Simplicity Project) continues, we are both amazed at the amount of relevant and powerful articles we've discovered in our many hours of research.
This plethora of helpful decluttering ideas and tips has fueled our fire to continue freeing our homes and lives of excess stuff.
And also we know these resources will resonate with our readers as well. Enjoy!
Additional Helpful Decluttering Ideas and Resources
Scale It Simple has a great article on the mindset of 77 Things To Stop Buying to Help You Save & Minimize. 
P.S. We both wholeheartedly agree with #12, #13, #36 and #77. This is a great list and it really makes you think!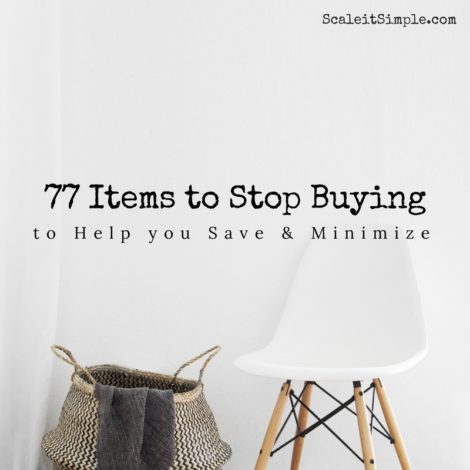 Simple on Purpose (even the site name is awesome!) had a very deep and eye-opening article about her journey and observations during her 365 days of decluttering.
"When people think of minimalism, I think most of them picture one IKEA couch in the living room, cold white walls, no TV, no toys, and plants hanging by the kitchen sink. That's not the point at all. Three years ago, embracing minimalism changed my life and transformed my motherhood from angry, frustrated, and overwhelmed to happy, light, and free of stress. I fell in love with the way of less, and never looked back."  This story is EXCELLENT. Please read the rest of this powerful mom's story here.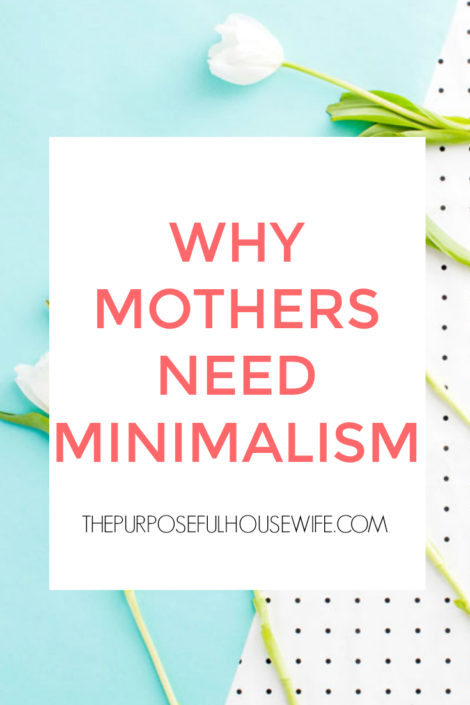 We've all been there. A relative calls and asks what our kids want for Christmas/Birthday/Easter and the voice in our head silently screams, "PLEASE! NO MORE STINKIN' TOYS!" We are parents; tired parents. Tired of picking up tiny Lego pieces and puzzle pieces. We want to bless our kids with experiences, not "stuff." Scary Mommy guest writer, Meredith Ethington, nails it with her article, Don't Buy My Kids More Toys. Try This Instead.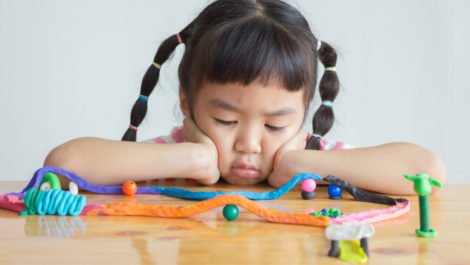 Quote of the Week: "Your home is a living space, not a storage space." – Francine Jay (found on Pinterest)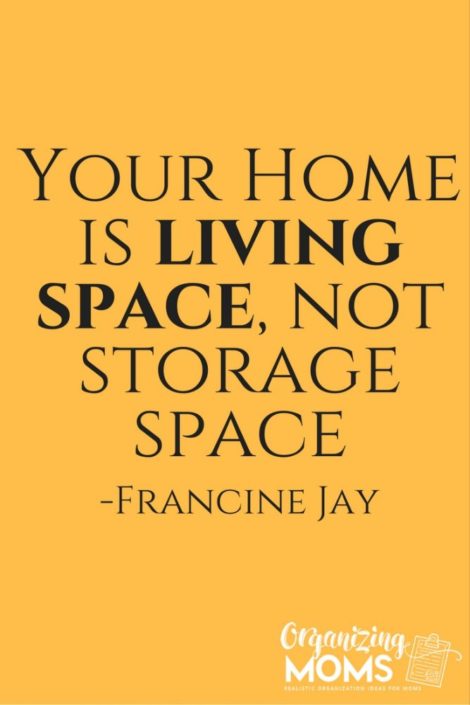 I'm (Becky) sharing this UpNoPa blog post that was written by Laura not only because it's really good, but also because it is absolutely blowing up on Pinterest. If you are feeling stuck and overwhelmed when it comes to purging the excess clutter from your home, this blog post is a must read.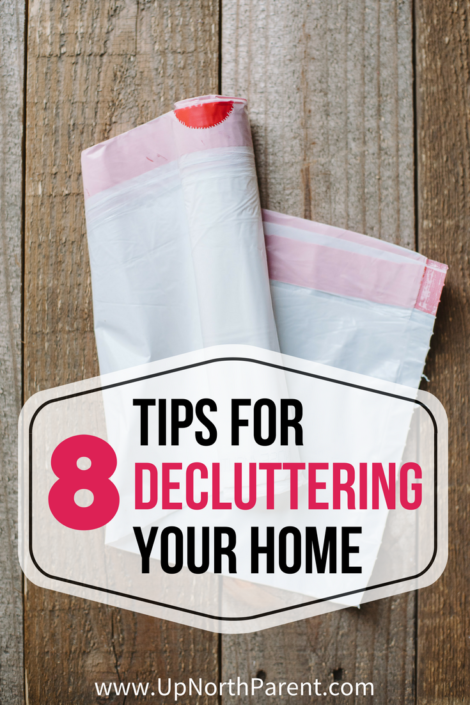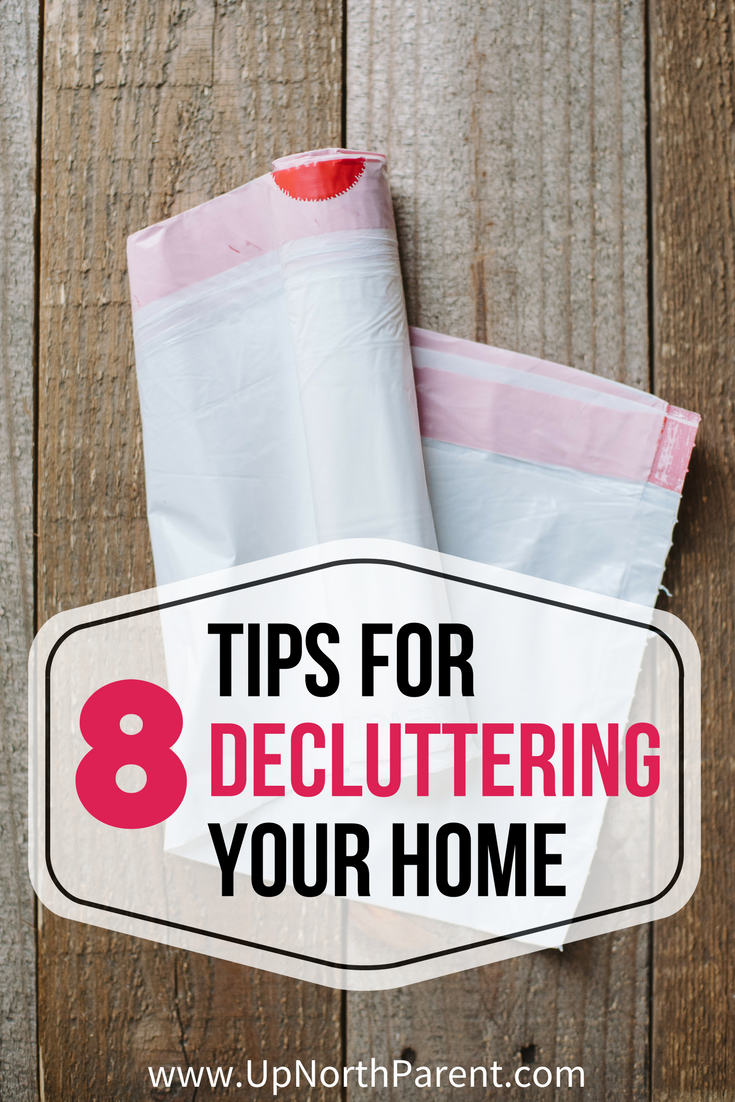 – – – – –
Physical clutter is mental clutter, and most of us would agree that we want to simplify our homes, and organize the possessions we have in a way that better suits our everyday lives.
These resources, and the rest of the posts in the Up North Parent Simplicity Project series can help get you started and keep you on track as you declutter and simplify your lives.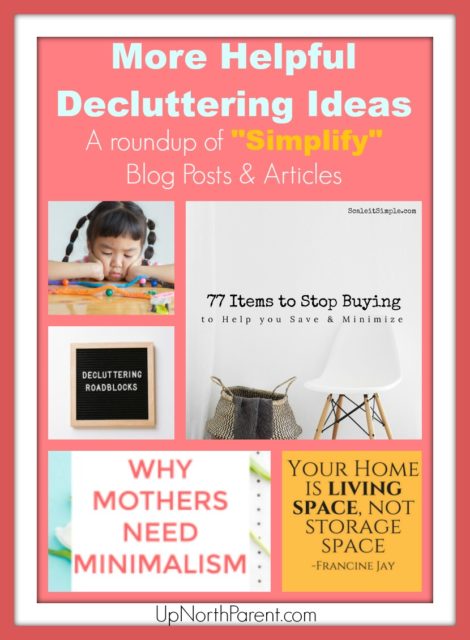 ---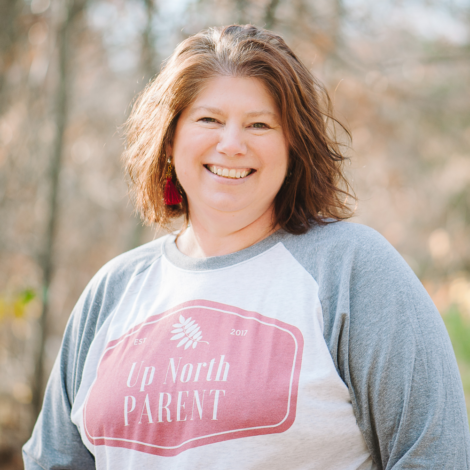 Becky is an "old-ish" mom of "young-ish" kids who thinks bacon is the world's most perfect food. She is a veteran blogger, freelance writer, virtual assistant and project manager for the non-profit children's literacy event, Multicultural Children's Book Day. She is also a proud mom to her amazing 12-year-old daughter Sara and 15-year-old son Jake. Parenting a tween and a teen is a challenge, but she truly believes that being a mom is the Best.Thing.Ever. When she is not hiking (#plussizehiker), reading, selling on eBay, playing with her pets or working on a story for the various magazines she writes for, you can find her on her main blog, Franticmommy.   Connect with Becky on social media: Twitter, Pinterest, Instagram, and Facebook!