**These posts often contain affiliate links. Please see our disclosure policy for details.**
Guest post from Essentia Health-St. Joseph's Medical Center, one of Up North Parent's sponsors.
Finding out you're about to bring another life into this world can be an incredibly joyous and nerve-wracking experience.
Between dozens of doctors' appointments and your ever-changing body, trying to remember everything relating to your pregnancy can be hard.
That's why Essentia Health created the Essentia Health Oh Baby App, available for free in the Google Play and iTunes store.
Essentia Health's Oh Baby App
Essentia Oh Baby is the one app any expecting mother needs. It has an appointment scheduler, videos on what's going on inside mom's body and what women can expect during pregnancy, among many other features.
"There are other apps available to help expecting moms learn about their pregnancy, but it's difficult for me to recommend an app if I'm not sure that the information is medically accurate," says Dr. Kirsten Sjostrand, Gynecologist at the Essentia Health-Baxter Specialty Clinic. "I feel very comfortable recommending the Oh Baby app knowing that my patients will have accurate information available whenever they need it."
Essentia Health's Oh Baby App Clears up Confusion and Misconceptions for Moms-to-be
All the information in the app is evidence-based and medically approved. No more wondering if what you read on the internet is true, simply look it up in the Essentia Oh Baby app.
"The app includes many bits of interesting information about the development/growth of the baby, as well as what to expect at the next OB appointment," says Sjostrand. "There is also information specific for our patients in Brainerd with contact numbers to our clinics and Family Birthplace, as well as information about our prenatal classes."
Another feature moms are going to love is a list of approved over-the-counter medications during pregnancy. If an expecting mom has a terrible headache or is a little congested, she no longer needs to wonder what she can take.
After birth, the app can still be used to track immunizations and appointments for pediatric visits. It also has information on breastfeeding, mom support groups, and classes which can be found at the Essentia Health–St. Joseph's Medical Center Family Birthplace, recognized as Baby-Friendly, which identifies for the community that additional support for new families is provided for breastfeeding success and bonding during pregnancy and after the arrival of your child.
Whether you're visiting with the doctor at the clinic or researching information on the app at home, Essentia Health Oh Baby is one more way we are here with you.
---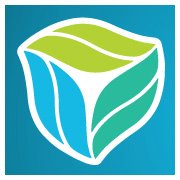 Essentia Health is guided by the values of quality, hospitality, respect, justice, stewardship, and teamwork. From emergency care to convenient care, family care to specialty practice, Essentia Health delivers on its promise to be "Here With You" in the Brainerd Lakes Area.  Learn more at www.essentiahealth.org.