**These posts often contain affiliate links. Please see our disclosure policy for details.**
It was one of those magical mornings when our kids were busy with other people, the weather was great and the three of us actually had time to get together. We met for a special Up North Parent photoshoot and some hardcore brainstorming.
The morning went fast as we pondered outfits that coordinated and prayed the wind wouldn't jack up our "Good Hair Day."
We laughed so hard our faces hurt as we practiced Laura's (a professional photographer) instructions to "do the turtle" with our necks/chins and we tried to remember keep our hands from looking like eagle claws while also "sucking in our guts."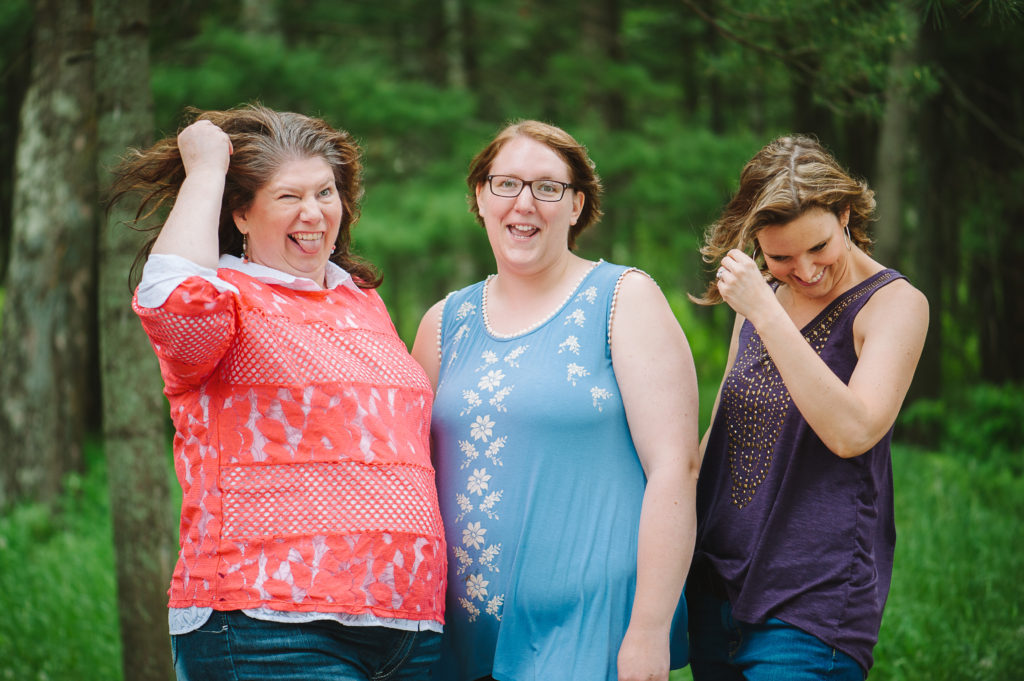 Through the laughter and the sillies, we also noticed that we each had some pretty significant perceptions of ourselves that were less than flattering.
Laura swears she has a "gummy smile." I (Becky) kept requesting use of the "thin lens" and Beth swears she has less hair on one side of her head.
As I observed my two fellow Up North cohorts, I didn't see what they seemed to see. I saw two beautiful women who are smart, savvy, caring and freaking amaze-balls. As for myself, well…sometimes "it is what it is" and in this moment I need to love the body I am in.
But it also reminded me that usually, we are our own worst enemies when it comes how we view ourselves. Modern society has become hyper sensitive to "body shaming" and yet the worst shaming that happens is in our own heads as we view our reflections in the mirror, or likenesses in photographs. We are our own worst critic.
Be kind to yourself, mamas and daddies.
Stop that nagging voice of self-doubt that is louder than we'd like. Let's look for the good in ourselves.
P.S. And because it's always fun to see what the outtakes of a photoshoot look like (and there were many outtakes, as evidenced by the photo above), here are a few more funny ones that resulted while we were trying to capture the faces behind Up North Parent.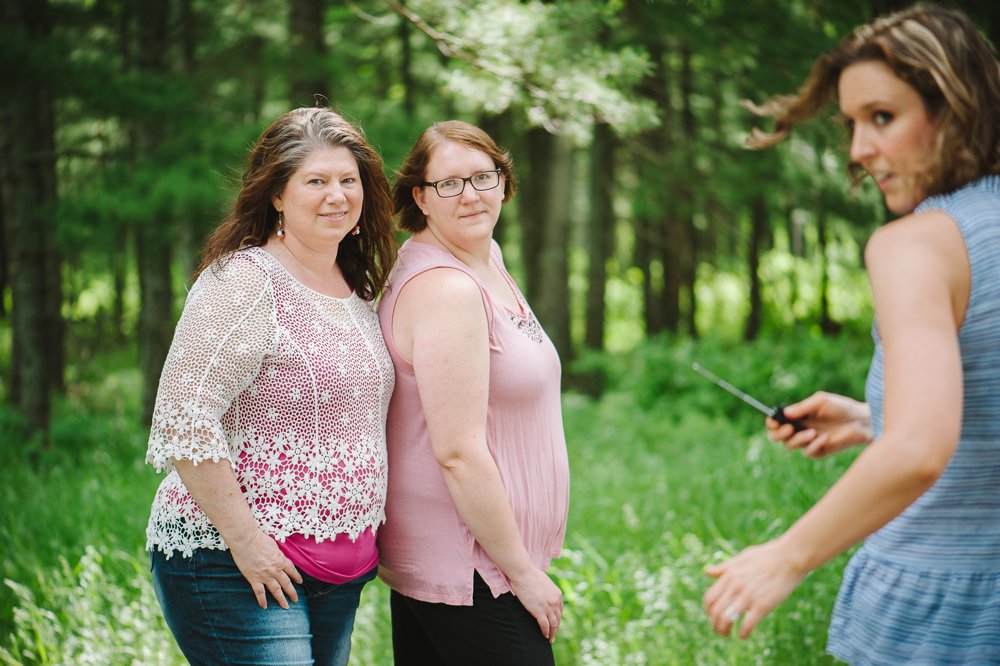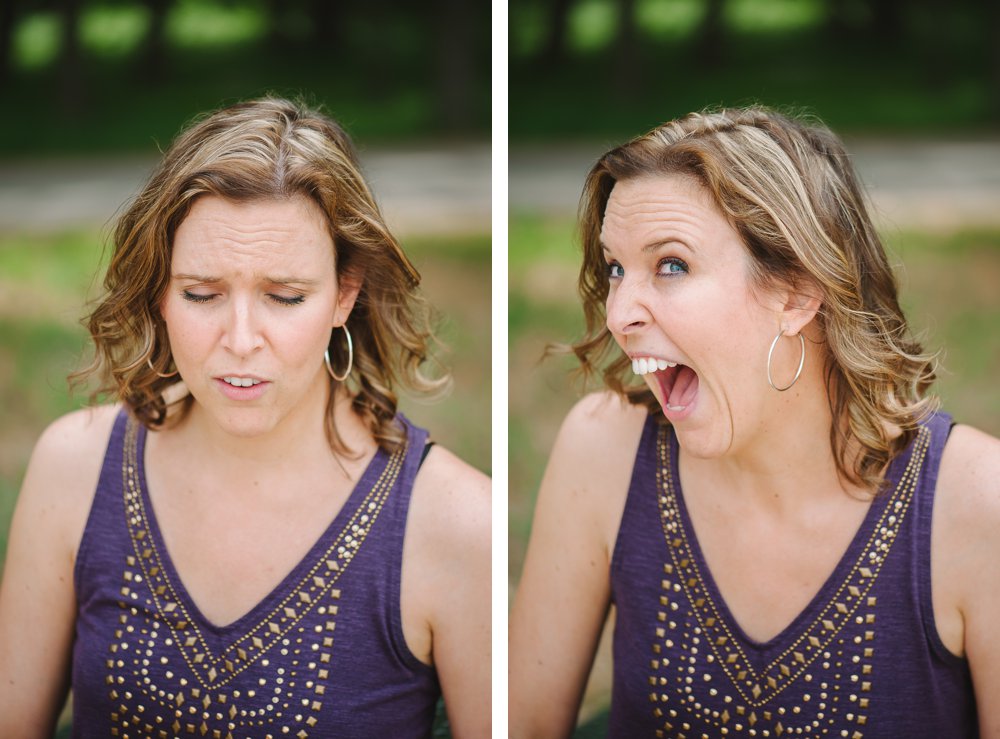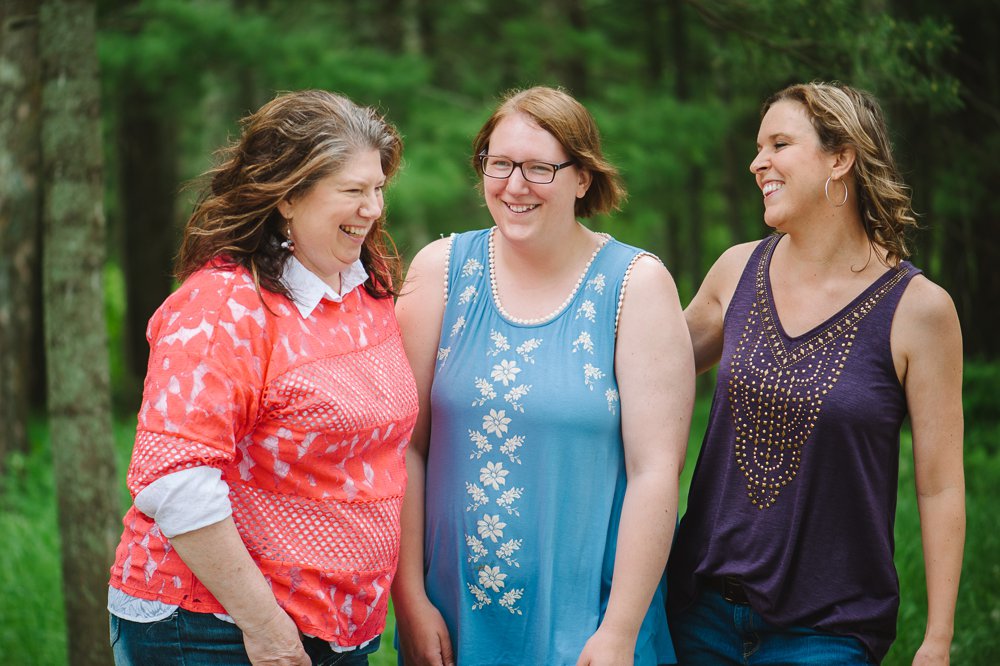 – – – – – –
– – – – – –